Top Ten Disney Princess Who Are the Best Role Models for Girls
Princesssmooth
The Top Ten
1
Rapunzel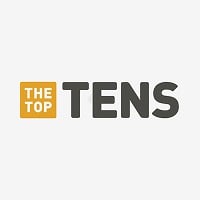 Rapunzel is a fictional character who appears in Walt Disney Animation Studios' 50th animated feature film Tangled, and its short sequel Tangled Ever After. She is the tenth Disney Princess, the first Disney Princess to be CGI-animated, and the first Disney Princess to have freckles or green eyes.
Teaches your gifts and what makes you different makes you special. She also teaches don't be afraid to venture out, don't be afraid of adventure, and don't be afraid to stand up for yourself. Don't let anyone make you feel like your not good enough. There's a lot more as well.
2
Alice
Teaches dreams are dreams and wake up your grace. - Princesssmooth
3
Cinderella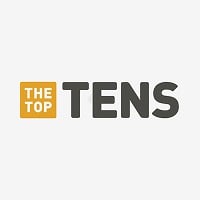 Princess Cinderella is a fictional character who appears in Walt Disney Pictures' 12th animated feature film Cinderella and its sequels Cinderella II: Dreams Come True and Cinderella III: A Twist in Time.
Teaches dreams do come true. - Princesssmooth
4
Snow White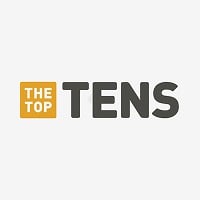 Snow White is a fictional character from Disney's first ever film, Snow White and the Seven Dwarves . She is Disney's first ever Disney Princess and is the only Disney Princess to have her own star on the Hollywood Walk of Fame .
Love snow white best Disney princess ever! She is beautiful, sassy and perfect
Teaches disguises shouldn't be followed by evil. - Princesssmooth
Snow White teaches tidyness, true love, helping others out, being kind and friendly, and a smile and a song with cheer up your day!
5
Elsa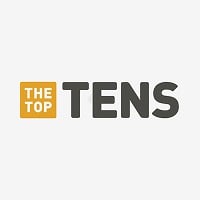 Queen Elsa of Arendelle is a fictional character who appears in Walt Disney Animation Studios' 53rd animated film Frozen.
"i'm never going back. THE PAST IS IN THE PAST! LET IT GO! " Do you get what I mean? Good role model though.
Teaches past are in the past, no one can just change it. - Princesssmooth
Yes, but she is irresponsible and throws away people like empty wrappers.
The things that I learn from Elsa are;

1. Keeping your emotions bottled up inside will not keep you safe. It'll do more harm than good to others around you, and yourself.
2. Fear can easily consume you from doing the things you love, and cloud your judgement.
3. Your actions can effect people.
4. Just because others don't understand you, it doesn't mean that there is something wrong with you.
5. And when everything seems to go wrong, you always have family to be there for you.
6
Megara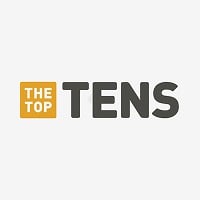 Meg is a heroine from the Disney movie Hercules. Meg is the love interest for, the protagonist, Hercules. Meg sold her soul to Hades for her boyfriend's freedom. However, the (soon to be ex) boyfriend ended up cheating on her. Meg is scared of getting hurt again. However, once she sees how genuine Hercules's ...read more.
Megara also teaches don't be afraid to love/fall in love. She is a good influence on girls who are scared or too insecure to start dating. Meg should be number 1.
Teaches not to be afraid for who you feels. - Princesssmooth
I thing she should be the first ranking place
7
Ariel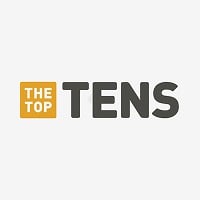 Princess Ariel is a fictional character and the title character of Walt Disney Pictures' 28th animated film The Little Mermaid.
Ariel teaches to focus on what's important, drumming to your own heart beat( or following the beat of your own drum.) Having the courage to follow your dreams, facing your fears, and listening to your heart.
Teaches you can be whatever you wan to be in life
Also teaches you to run away from home and give up everything for someone you don't know. - pengpaw4
8
Mulan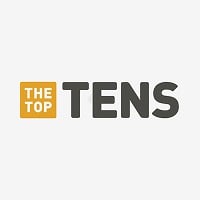 Fa Mulan, a character inspired by an actual historic figure is a character who appears in Walt Disney Pictures' 36th animated feature film Mulan, as well as its sequel Mulan II.
She teaches kids that woman are just as equal as men. And better than them, in some things. And I carry that ideal today. - Juan-Luis
What I've learned from Mulan;

1. Everyone is not meant to be the same, and it's okay to be different, since we do meet amazing people who are a little different from us.
2. Women can be strong and independent as men.
3. There's no shame in being a late bloomer.
4. Everyone has the right to choose their path, instead of it being planned out for them.
You can't find any better role model, she learned us all that family is important and to take tough decisions. She fought for herself and for her father.
Should be number one or two at least. - eventer51314
V 3 Comments
9
Merida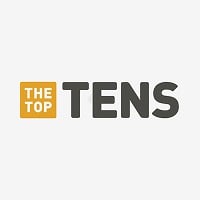 Princess Merida is a fictional character from Pixar's first ever Disney Princess film, Brave. She is a talented archer who wishes that she were not destined to become the Elegant Queen of Dun Broch. She is forced into a marriage betrothal by her mother, with whom she has a very negative relationship. ...read more.
Girls don't need a love interest, don't need to be wooed or won, and don't need to be weak morons. I like it. - keycha1n
I like her because she shows that you can walk your own path and make your own decisions because it's a right you have.
Teaches whatever is your personality like boyish or girly. - Princesssmooth
10
Tiana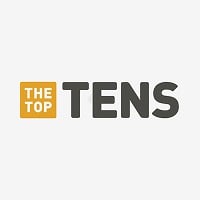 Princess Tiana of Maldonia is a fictional main character who appears in Walt Disney Pictures' 49th animated feature film The Princess and the Frog.
Tiana teaches a little wishing and hard work goes a long way. She also teaches to keep what's important close to your heart. Another thing she teaches is to put others before yourself.
The Contenders
11
Belle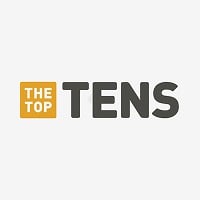 Belle is a fictional character who appears in Walt Disney Pictures' 30th animated feature film Beauty and the Beast.
Belle teaches don't judge a book by it's cover.
She teaches that don't judge someone on the outside, (ex. Justin Bieber) Judge someone on the inside (ex.Jesus) - Princesssmooth
12
Anna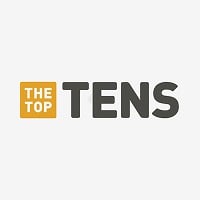 Princess Anna of Arendelle is a fictional character who appears in Walt Disney Animation Studios' 53rd animated film Frozen.
Teaches you that it's okay to be quirky and weird, and also teaches adventure. She teaches you to never give up or turn your back on somebody you love, even during hard times. You can actually learn a lot from Anna.
She has some fiancée issues, but that negative example is something to learn from also. Her courage and loyalty to her Sister, beyond the differences, and ability to successfully delegate in crisis management also nearly gets her killed but likely saved many of her people. To seek and enlist the help of Sven rather than going it alone likely kept her alive, and allowed her to reach Elsa. Anna has an open mind, and a warm brave heart. A Princess by birth.
V 1 Comment
13
Moana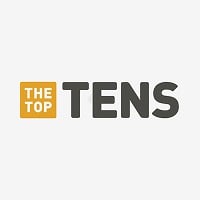 14
Aurora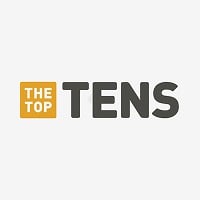 Aurora is a fictional character from the popular Disney Film, Sleeping Beauty and the 2015 Live Action Release, Maleficent. She is commonly known as Sleeping Beauty and is one of the group Disney Princesses. She is a unique Disney Princess as in her film, Sleeping Beauty, she has a total of 18 minutes ...read more.
Aurora teaches to believe in your dreams, because they have meaning. She also teaches to be cautious, especially around strangers. She also teaches everything happens for a reason, good or bad.
15
Pocahontas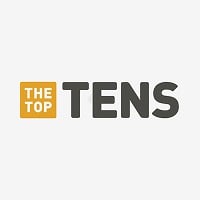 Pocahontas is a title character in Disney's 33rd animated feature film Pocahontas, and its direct-to-video sequel Pocahontas II: Journey to a New World.
She also teaches even though we are all different on the outside, we are the same on the inside. She also teaches to love and take care of nature, as well as stand up for what you believe in.
Teaches you that you are equal to any people. - Princesssmooth
16
Elena of Avalor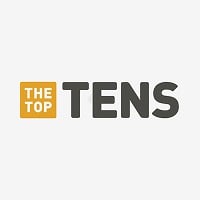 Elena of Avalor is an American-Animated television series created by Craig Gerber which first debuted on the Disney Channel and Disney Junior on July 22, 2016 and is currently airing on those channels. Princess Elena, the main protagonist is the first Latin-American Disney princess. The city of Avalor ...read more.
She teaches you to be brave and to be a leader in your own way.
She teaches you to be poopy and start singing after your Free She is stupid - Belle9090
17
Esmeralda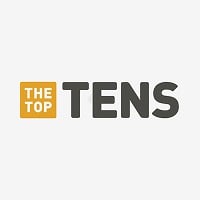 Esméralda, born Agnès, is a fictional character in Victor Hugo's 1831 novel The Hunchback of Notre-Dame.
She teaches you to stand up for others and for what's right.
18
Jasmine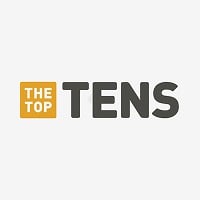 BAdd New Item
Recommended Lists
Related Lists

Top Ten Disney Princess Role Models

Best Celebrity Role Models for Girls

Top Ten Best Disney Role Models

All Time Hottest Disney Channel Girls
List StatsUpdated 22 Aug 2017
18 listings
2 years, 132 days old

Top Remixes

1. Megara
2. Merida
3. Snow White
Princesssmooth
1. Alice
2. Rapunzel
3. Cinderella
Weasltown
Posts
Error Reporting
See a factual error in these listings? Report it
here
.