Disney Princesses With the Best Singing Voices
leawegner
The Top Ten
1
Mulan (Mulan)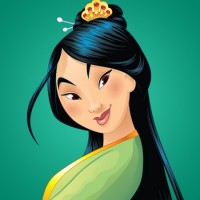 Fa Mulan, a character inspired by an actual historic figure is a character who appears in Walt Disney Pictures' 36th animated feature film Mulan, as well as its sequel Mulan II.
If Luz from the Owl House was on this list, she'd be at the top. - AngelOfTheSkyStarsMoon
It's Lea Salonga 'enough said.
For me, in all of the Disney's princesses, Mulan has the very angelic, powerful, and clear singing voice... One main reason also is, Lea Salonga voiced over Mulan and I am an avid fan of her.. I love the way how she sing the song "Reflection".. It makes my heart so calm every time I listen to that song.. It also makes me cry.. two thumbs up for Ms. Lea Salonga (Mulan)..
I am the first one to comment. Mulan's voice is fantastic. Reflection, honour to us all, my heart will go on all are the best. Please vote for mulan. She is unique.
2
Ariel (The Little Mermaid)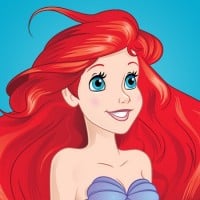 Princess Ariel is a fictional character and the title character of Walt Disney Pictures' 28th animated film The Little Mermaid.
For me Ariel is the most beautiful princess and at the same time she has the most beautiful voice. I love her hair, her eyes, and specially her beauty and voice. She is the most lovely princess among all the Disney princesses. Her beautiful voice encourage me to her. I can't say any more about her how much I say its not enough for her. One thing I want to say that I love all the Disney princesses but I love Ariel the most.
THANK YOU. BYE
Her voice is very pretty.
No comparison. Gorgeous lush perfectly pitched voice!
Sorry, her voice is better than Mulan. Mulan is only at the top of this list because of her blind worshippers.
3
Jasmine (Aladdin)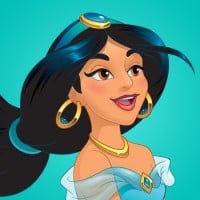 She is a fictional character who appears in Walt Disney Animation Studios' 31st animated feature film Aladdin (1992).
Jasmine and Mulan for me.
Jasmine
I personally think that Jasmine has the best voice even though she only has 1 song in the original Aladdin, because she has such a beautiful angelic voice that only Lea Salonga could provide. In the 2nd and 3rd movies, the Return of Jafar and the King of Thieves, we get to hear Jasmines's voice more. It's so pure and melodic, definitely my favorite!
'A Whole new World' is very cool with the heroes, the songs are realize sometimes after how pleasing in actual fact the tunes are piece together and done righteous. - iliescu
4
Belle (Beauty and the Beast)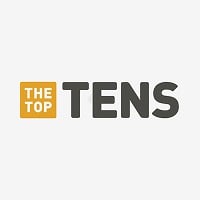 Belle is a fictional character who appears in Walt Disney Pictures' 30th animated feature film Beauty and the Beast (1991) and in the live action remake Beauty and the Beast (2017). Belle is the intelligent and selfless young daughter of an inventor who does not conform to the normal ways of her small ...read more.
I think she should be #1! So elegant and beautiful in every way.
Where's Elsa? - AngelOfTheSkyStarsMoon
Her voice is not to light as the other princesses on this list
Belle's voice is unique, clear, beautiful, and mature.
Aurora has my second favorite voice.
5
Rapunzel (Tangled)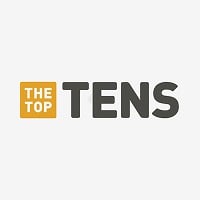 Rapunzel is a fictional character who appears in Walt Disney Animation Studios' 50th animated feature film Tangled, and its short sequel Tangled Ever After. She is the tenth Disney Princess, the first Disney Princess to be CGI-animated, and the first Disney Princess to have freckles or green eyes.
Mandy Moore. Enough said.
I think Mandy Moore (aka rapunzel) has a beautiful singing voice except in the series I think Cassandra sings a bit better but when will my life begin? AHHH BEST SINGER EVER! - Firegirl110
It think Rapunzel has a gorgeous voice! She is also sounds passionate about the things she sings about.
Everything about Rapunzel is perfect! I See The Light' is the greatest Disney song ever! That's right, not Let It Go. When Will My Life Begin shows all her talent's and quirks! When people say Anna's quirky, I laugh. She's a copy of Rapunzel! I have A Dream proves her main goal isn't to fall in love and that she's charming and everyone loves her. Lastly there's her magic song. This song is so hipnotic, and her voice fits it so well, I mean, could you imagine if Idina Menzel sang this! It'd be ruined!
6
Pocahontas (Pocahontas)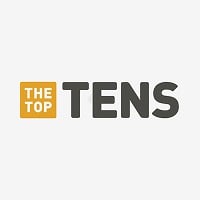 Pocahontas is a title character in Disney's 33rd animated feature film Pocahontas, and its direct-to-video sequel Pocahontas II: Journey to a New World.
*cries* why is Pocahontas never first on anything. She is AMAZING!
Have YOU ever heard the wolf cry to the blue corn moon?
Just listen to that soaring, powerful voice in Colors of the Wind and Just around the riverbed which is one of the toughest Disney songs to sing.
Here's my top 5:
1. Mulan
2. Rapunzel
3. Pocahontas
4. Moana
5. Jasmine - MaxAurelius
7
Aurora (Sleeping Beauty)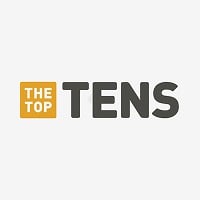 This is not about your favorite disney princess
It is about THEIR VOICE
And you can love Ariel as a princess, but her voice is so damn worse than Aurora's
Aurora is a princess with more beautiful, melodic voice from other.Because she get gift from the good fairy name fauna.we know from Aurora is a princess with most angelic voice.
Coming from someone who STUDIES music. Yes. Objectively in terms of technique, timber, range, and colour she has the best voice according to musical standards. True classical, smooth, bel canto soprano voices are rare and way under-rated in the disaster that popular music has become. Not all pop singers can sing classical (vast, vast majority can't) but a classical singer can sing anything. If only they had given her a longer solo and more songs! This singer is fantastic and this leading lady deserved a much larger role!
She should be no. 1
8
Snow White (Snow White and the Seven Dwarfs)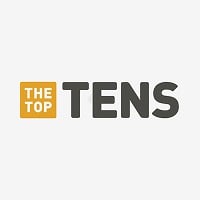 Snow White is a fictional character from Disney's first ever film, Snow White and the Seven Dwarves . She is Disney's first ever Disney Princess and is the only Disney Princess to have her own star on the Hollywood Walk of Fame .
Snow White was THE first Disney princess, and has always had THE widest range in Disney vocalists of all time. She is the only princess that could trill and run perfectly as called for. NONE of the other princesses have a voice anywhere near hers. Maybe Cinderella.
Snow White has an underrated singing voice. It's so cute ethereal and has an amazing vocal range.
Snow White is the Disney princess with the best singing voice. It's so light and airy, and peaceful. All the animals love her singing, and so do the dwarves.
I just love her voice. It's so beautiful.
9
Tiana (The Princess and the Frog)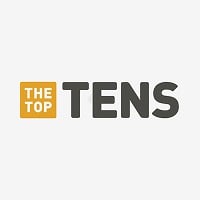 Princess Tiana of Maldonia is a fictional main character who appears in Walt Disney Pictures' 49th animated feature film The Princess and the Frog.
Have you ever heard her sing "Almost There"? IT IS BEAUTIFUL! I THINK ALL THESE PEOPLE ARE CRAZY! Not voting her first. Sorry to all of the other princesses, but Tiana has the best VOICE!
Come on, how can you not hear how amazing her voice is? No offense to Ariel, but I think Tiana can out sing her by a mile.
A beautiful and charming voice, Tiana is by far the best singer of the Disney Princesses. All of them have good voices, especially Ariel, Mulan, Pocahontas and Rapunzel, but Tiana has the best voice of them all, in my opinion. Here are them all ranked worst to best (Not adding Merida, since she doesn't sing: 10. Snow White - 9. Aurora (She has an amazing voice, but there are better ones than her, I'm sorry! Like I said, they all have great voices) 8. Cinderella - 7. Jasmine (Once again, I do think her voice is beautiful. Mulan is higher than her because I think that Lea did a better job with Mulan than Jasmine.) 6. Belle - 5. Pocahontas - 4. Rapunzel - 3. Mulan - 2. Ariel - 1. TIANA
Such a strong voice. The best voice by far. And it has soul which makes you feel the song. All the princesses have amazing voices but none are as amazing as Tiana. She's so low on this list because she in't as popular. Too bad she sings from the heart about things that matter.
10
Cinderella (Cinderella)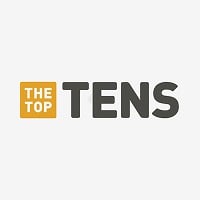 I like her voice!
She really is the best. Only one of her songs are really memorable, but her voice is gorgeous!
My favourites are Cinderella, snow white, aurora, ariel and elsa
"No matter how your heart is grieving, if you keep on believing, the dream that you wish will come true. " Her voice is amazing, and I love her for everything she is. I always listened to her when I was little if I wanted to fall asleep. She is so lovely to listen to, and it is always very soothing to listen to her. Cinderella deserves to be on top for the wonderful voice she has. R.I. P Ilene Woods. I will remember you forever for making my childhood a wonderful memory, especially the memory of your soothing voice in Cinderella.
The Contenders
11
Moana (Moana)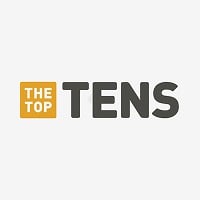 Moana is the protagonist of Disney's 2016 animated feature film of the same name. Born on the island village of Motunui, Moana is the daughter of Chief Tui and Sina, with an inherited love for the seas and voyaging. When her island becomes endangered, Moana is chosen by the ocean to journey across the ...read more.
Her voice is so natural and powerful
Moana has a beautiful voice! (Tiana is still my favorite)
She is my favorite Disney princess and has such a beautiful voice
Auli'i Cravalho is an exceptionally talented singer and actress! A very inspirational film, Moana is so beautiful in its tale, music, and message of her voyage of discovery! It's also a very beautiful and incredible film that celebrates the history and culture of the Pacific Islands...Everything about it is so inspirational, it gives me chills. Moana is officially my favorite princess and "How Far I'll Go" is now my favorite song! - Pridedude
12
Merida (Brave)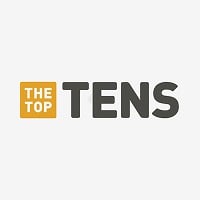 Princess Merida is a fictional character from Pixar's first ever Disney Princess film, Brave. She is a talented archer who wishes that she were not destined to become the Elegant Queen of Dun Broch. She is forced into a marriage betrothal by her mother, with whom she has a very negative relationship. ...read more.
She doesn't even sing! - Firegirl110