Top 10 Best Disney World Rides of 2017
Disney World is a great resort, with many hotels and theme parks, as well as golf courses.
It has great rides and other attractions, along with restaurants, buffets and stores.
Although Disneyland is original, Disney World is much bigger, at 27000 acres rather than 500 acres for Disneyland.
Here is a top 10 list of the best Disney World rides.
The Top Ten
1
Flight of Passage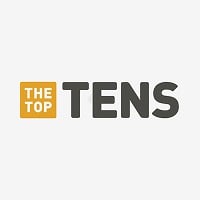 Best ride I've went on yet
The most amazing, magical, and beautiful ride in ALL of Disney and theme parks.
It's so immersive that you forget that you're on Earth and belived that you're really flying over Pandora.
It's more fun than any other ride, including a loop the loop roller coaster, and will make you breathless, and even cry tears of joy from the magic and beauty of the nature in front of your eyes, and it makes you realize how important nature is, and that we should appreciate what we've got.
The feeling of flying is one of, if not, the most amazing feelings in the world, and this ride has got it all.
Yet for those who love getting wet on rides, like Splash Mountain, this ride has got that too. - DisneyFan
2
Mission: SPACE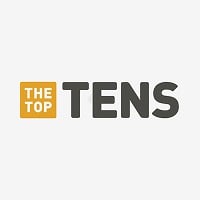 Mission: Space is a centrifugal motion simulator thrill ride at Epcot in Walt Disney World Resort in Orlando, Florida.
Why is this so high on the list? at #2? From June 2005 to June 2006, paramedics treated 194 Mission: Space riders. The most common complaints were dizziness, nausea and vomiting. Of those 194 guests: 25 people passed out, 26 suffered difficulty breathing and 16 reported chest pains or irregular heartbeats.
Although this ride is intense, it's highly advanced in such a magical way that it captures the true feeling of space travel.
From launch to weightlessness and landing, the ride has everything for space fans and thrill seekers.
Though you have to be in perfect health as it's extremely intense, like a real rocket, it's a wonderful masterpiece that Disney's imagineers worked hard on with all the technology involved on it.
The g-forces are achieved by spinning, to feel like a rocket launch, and without a doubt there is nothing to compare this to, unless you've been to NASA to become an astronaut.
Despite all the negative publicity from the injuries and deaths, this ride shows us Disney's very creative and imaginative at theming and experiences.
Thankfully, for those who can't handle the intensity and are in poor health, there's a mild version dubbed the Green team.
And recently, Disney added an Earth mission for the green side, and updates the graphics on ...more - DisneyFan
3
The Twilight Zone Tower of Terror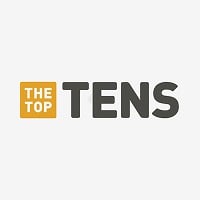 The Twilight Zone Tower of Terror, also known as Tower of Terror, is an accelerated drop tower dark ride located at Disney's Hollywood Studios, Tokyo DisneySea, Walt Disney Studios Park, and formerly located at Disney California Adventure Park. Except for the Tokyo DisneySea version, the attractions ...read more.
This ride has pretty much everything a casual Disney fan would enjoy.
From the excellent and outstanding queue entrance and building, to the theme, and the music, special effects, along with the big part, the drop sequence.
Yet the drop sequence is randomized, so it's different for every rider and every time you experience it, keeping it magical, thrilling, and scary as ever.
Such a shame Disney destroyed Disneyland's and turned it into Guardians of the Galaxy: Mission Breakout, which was stupid.
At least Disney World's has the 5th dimension, and much more scenery, as well as a better and awesome drop sequence.
It's something you'll never forget. - DisneyFan
4
Rock N' Roller Coaster Starring Aerosmith
You launch from 0 to 57 mph in just 2.8 seconds, and go through inversions and hear Aerosmith's loud music at the same time, in the dark.
The theming is fantastic, and the story is about being late for an Aerosmith concert.
And after the ride, you're at their "concert" and see them "live", and you just have fun. - DisneyFan
5
Expedition Everest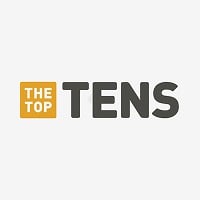 Expedition Everest is one of the best rides around, although the Pandora rides have taken their spot, Everest is still a masterpiece never to be forgotten.
You are on an expedition on Mt. Everest, to conquer the Yeti, and you see that he's ripping up tracks, at one point you go backwards, in the dark, and it's really crazy, and after you see the Yeti continuing his "work", you launch forward out of the mountain and into the big drop and go around the mountain and back again, and then you see the Yeti once more.
Disney did an outstanding job on the ride with both the queue, the setup, and the story, along with the thrills.
It's one of those rides Disney should never take down. - DisneyFan
6
Space Mountain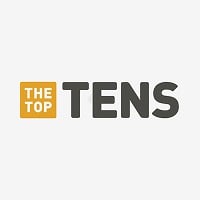 Space Mountain is the name of a space-themed indoor roller coaster attraction located at five of the Magic Kingdom-style Disney Parks.
One of Disney's most popular and best rides, Space Mountain is a legendary classic that has been beloved by millions, and still is.
The space theme is wonderful, as you "travel through space faster than the speed of light".
Although many people say this is rough and jerky from the lack of refurbishments, it's an awesome ride for all, except for those who haven't met the 44" height requirement or are in poor health.
Although it only goes 28 mph, the darkness, special effects, and fear of the unknown, makes it seem way faster.
Though Disneyland California's goes 35 mph and is a lot smoother due to the track refurbishment, making it better than this one though. - DisneyFan
7
Test Track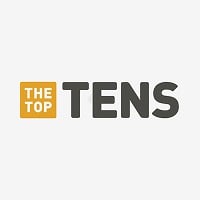 It's a slot car ride through testing mechanisms inside a futuristic world, and then you go out for the best part.
Speed.
You speed through banked turns and accelerate up to 64.9 mph and feel the wind in your face before slowing down and making it back inside to the end.
It's known to be the fastest ride on Disney property, and is sure to thrill all of you. - DisneyFan
8
Soarin'
A ride so amazing and breathtaking it has become one of the most popular rides in all of Disney World, along with Epcot.
The ride is an IMAX dome ride that simulates the view and sensation of flight, via hang gliding, and it's just so magical that it delights everyone who rides it, though those who are scared have a fear of heights. - DisneyFan
9
Big Thunder Mountain Railroad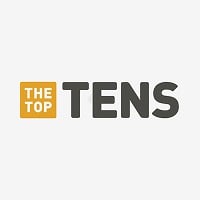 Big Thunder Mountain Railroad is a mine train roller coaster located in Frontierland at several Disneyland-style Disney Parks worldwide.
It's a classic mine train coaster that's considered the Wildest Ride of the Wilderness.
You go through caves, and 3 chain lift hills, and each lap on the ride is amazing, and the theming is spectacular.
How Disney imagineers created such wonderful theming imagining a wild train ride through the western mountain.
Disney should be proud of that. - DisneyFan
10
Haunted Mansion
The theming of this ride is just amazing and outstanding, showing how Disney put their hard work and effort into this ride.
The room you go in "stretches" and shows a hanging corpse, and then you go onto the ride, and see the sights and sounds of the Haunted environment, with the ghosts and other monsters.
Although the ride isn't really so scary, it's a ride that'll entertain you for years to come. - DisneyFan
BAdd New Item