Best Disney Stars
The Top Ten
1
Selena Gomez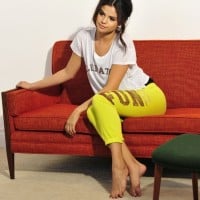 Selena Marie Gomez is an American actress and singer. She is best known for songs like "Come & Get It", "Good For You", "Same Old Love", and "It Ain't Me". Selena Gomez's voice is mezzo-soprano but she usually sings in alto. She is best known for her role as Alex Russo in Wizards of Waverly Place.
YES! SELENA IS IN 1ST PLACE! And she totally deserves it! Her Disney Channel show is beyond epic. AKA Wizards of Waverly Place. SERIOUSLY! It is still the GREATEST Disney Show of all time! Unlike the terrible ones Disney has today! Anyway, This is why she deserves 1st place:

Best Actor - Selena!

Best Singer - Selena!

Best Disney Star - Selena!

Love ALL of her songs! Thank you for everyone who voted for Selena! She really, really, REALLY deserves it! And she is the one Disney Star who hasn't changed that badly! Her songs are amazing! Like:

Love You Like a Love Song

Tell Me Something I Don't Know

Year Without Rain

Slow Down

Who Says

Round and Round

Come and Get It

I could name the other thousands of amazing songs by her! I love her and her amazing music! And the haters are jealous of her awesome talent and singing! Selena Gomez, your an amazing singer/actress!
Selena's music rocks I don't like the song who says your not perfect. I always wanted to be a disney actor with my friend we have been singing her songs and stuff to practice for oditions that we have disney if you hire people they shouldn't think there perfect but I do want to be on a disney show just like her ( opps typo) if you are reading this me and Avery will be on a perfect T.V. show I want this so much Avery dose much for me And she and if want to be on the next big thing.
I absolutely love Selena Gomez, she deserves this so much. She's the best. I can't explain how amazing I think she is. She's just so... Selena. She was celebrity I admired and loved and she will always be my favourite no matter what happens. I love her so much that I can't imagine myself ever disliking or hating her. She's the absolute best. An as amazing human being.
Selena is my idol she has inspired me so much I can't tell you how much I love her she has inspired m to follow my Disney dreams to and I wish I could tell her thank you and how much I love her and SELENA IS always going to be NUMBER 1 to me shes awesome shes the best celebrity ever! a
2
Peyton List

Peyton Roi List is an American actress and model. List is best known for playing Emma Ross on the Disney Channel comedy series Jessie and Holly Hills in the Diary of a Wimpy Kid film series.
Acto, model. Super pretty. Nice. In Diary of a Wimpy Kid. Has a twin. Always up to date on things. Great style. BOB and Tiger Beat love her. That's about it.
I have seen all jessie episodes and you are my favourite character I have seen jassie too its an indian version of jessie.
She is really pretty and nice person and I hope she can help and inspire other people
I love Peyton list. if she was a friend of mine I would be out, love you rock on
Jasmine B.
15 years old
3
Zendaya Coleman

Zendaya Maree Stoermer Coleman is an American actress, singer and producer. She began her career as a child model and backup dancer, before gaining prominence for her role as Rocky Blue on the Disney Channel sitcom Shake It Up. Her film roles include supporting parts in the musical drama The Greatest ...read more.
I've been listening to Zendaya my whole life and as soon as she came of Disney Channel for good I stopped watching, because I mean like Disney is not what it used to be in my opinion. Selena is also one of the people from Disney that I still listen to. Zendaya always handled drama or the haters in a mature way.
Zendaya is like I mean I have no words to describe her... I mean she is a great singer, actress, dancer, stylist and model and even what she wears normally that is pure beuaty not like selena that puts make up on her face, selena puts make up and you people say ok she deserves xcuse mwah but no ZENDAYA is a TALENT and who doen't understand that is being really stupid, she is awesome and she is kind she is not doing this for popularity like others but yes because she loves art and that's why today she is the graetest artist in Disney chanell for me. If you ZENDAYA & fans of her are reading this then I wish you like this. I'm a Z-SWAGGER
She's a really good actress and singer, but Disney Channel plays music videos way too often. It completely destroyed "Replay". And it kind of didn't seem like her and Bella Throne had even roles on "Shake It Up". Most of it seemed to be about Rocky.
She was great in both Shake it Up and K.C Undercover. It helps that she can sing and she dance. by the way.. She was runner up on Dancing with the stars. What a girl. Can you believe she was shy? Plus Replay is such a catchy song just love it. She is also very caring and nice. What can you not like about her?
4
Miley Cyrus

Miley Ray Hemsworth (born Destiny Hope Cyrus), known as Miley Cyrus, is an American singer, songwriter, and actress. She was born on November 23, 1992, in Franklin, Tennessee, to Tish Cyrus and Billy Ray Cyrus. Her voice type is Mezzo-Soprano and has 4 octaves. She became a teen idol starring as the ...read more.
I use to love Miley Cyrus her songs and her hair until she cut it and now way innoprotitate she used to be awesome... Until now she ruined every kids life including mine every kid and parent talk bad about her thanks for ruining my life Miley peace
Grow Tf Up Hannah Was A Character Played by Miley, So therefore we never got a. Chance to see the real Miley she was singened to a contact so there was some this she couldn't do after Hannah Montana ended. Also how tf do you think selena is a better Singer than miley
She ruined my life. Wow what a role model. When I was 8 I wanted to be like her. Now I despise her. One day I will top the charts. She will be another wannabe singer.
I think Miley Cyrus is the best. Sad though about her new customisation I like her attitude. You can never be happy trying to live your life the way others like it. Love you Miley!
5
Debby Ryan

Deborah Ann "Debby" Ryan is an American actress, director, and singer. Ryan is known for starring as Jessie Prescott in the Disney Channel Original Series Jessie and as Bailey Pickett in Disney Channel's The Suite Life on Deck.
I love Debby Ryan. Everything about her, her sense of humor, her gorgeous red hair. I love her for being on Jessie, she's the best character there is and she's absoloutely hilarious. Selena Gomez isn't even on Disney anymore so Debby needs to go up higher. Who doesn't love Debby? She's a country girl, she makes people laugh and she's just so flipping hot. Everyone, shut up with the Demi Selena blah blah and VOTE FOR DEBBY
I love Debby Ryan you have amazing fashion scents. love you! you are
funny. I love Disney Channel I have seen every episode of Jessie at least 20 times. Ignore mean things people say, they are not true.
NO. JUST NO. Debby Ryan is terrible at playing the roles she has. And she is so AutoTuned! She does not deserve to be on this list.
I think she is so sweet. She reads all of our fan mails and letters and she reply a lot of them.
6
Demi Lovato

Demetria Devonne "Demi" Lovato is an American singer, songwriter and actress. After appearing on the children's television series Barney & Friends as a child, she received her breakthrough role as Mitchie Torres in the Disney Channel television film Camp Rock and its sequel Camp Rock 2: The Final Jam. ...read more.
The most talented Singer Disney had ever discovered. Despite of all the negative that happened to her, she still manage to stand tall and turn that negative experience, to be a positive one.A perfect model for everyone. Especially for young ones. That's what make her so different in all of her peers.
Demi is an amazing singer and unlike some people she sounds the same live as she does on stage. She is really inspirational and amazing and pretty. My room is full of Demi posters! I love Selena but Demi should definitely come tops!
There's a lot of thing I have to say about demi.. But just to make it simple, demi has powerful voice and the one that can be compared to beyonce, christina aguilera, because her voice is amazingg.. So what are we thingking for.. Lets vote and let demi lovato be the NUMBER ONE!
Demi is the best Disney star ever she can sing, she can act, she's an inspiration to everyone who has been struggling she's been through, she tells us to stay strong and she's one of best role models out there.
7
Ross Lynch

Ross Shor Lynch is an American singer, songwriter, actor, and musician. He is one of the founding members of the pop rock band R5. As an actor, he is known for his debut role as Austin Moon on the Disney Channel original series Austin & Ally, and for his role as Brady in Disney Channel's Teen Beach ...read more.
Ross Lynch is not only the sexiest creature to walk Disney Channel, he's also the sexiest creature to walk the planet. I love Austin & Ally, R5 and Teen Beach Movie, and I can't wait for Status Update and My friend Dahmer. I'm 18 and I have fantasies of marrying him and having children with him.
Way to go ross you made a come back if you don't know what I mean go to top tent worst disney stars. I just know ross is a great and smart singer some people just don't watch what makes are childhood magical
Hey Ross my name is Kyle I love it when you play on Aston and ally you are my favorite actor and I've been to 2 of your concerts and I hope I see you in a meet and greet. Love Kyle
I love Ross lynch he is cute, talented, smart, kind, cool, honest
he is one of my celebrity crushes. Ross Lynch don't listen to mean things people say. Shake the haters of your back
Jasmine B.
8
Laura Marano

Laura Marano is an American actress and singer, best known for her starring role in the Disney Channel series Austin & Ally as Ally Dawson.
The moment I saw her first appearance on Disney Channel in the hit show, "Austin & Ally", I was pretty much amazed by her acting skills. What I mean is that her role as Ally really amuses me and she just nailed it. She's a natural and she doesn't have to push that hard just to get our attention. So that's why I'm fond of her. Apart from that, I admire the way she tries to balance school and career. Life as a student can be hectic and difficult at times (believe me.. ), what more if career is added to the list of our priorities. I have so much more to add but I think this is enough to prove that Laura Marano is worthy of all our attention.
I love Laura. She is probably the best actor ever and she is the prettiest disney channel star. Her show "Austin and Ally" game me confidence, positive attitude and a really happy day. Especially the one about Trish getting bullied. That was my all time favorite episode. I know that some of you might disagree with me, but this is just my own opinion. I will always love her and support her until she's gone. So, yeah Laura is wroth of all our attention. HATERS GETS HATE.
I love her! She's so pretty with her wide eyes! Laura seems to be such a lovely person. When I saw her live, she seems so grateful and happy for her fans. She's so sweet!
Incredible girl with so much charisma! I've meet her and she is seriously the sweetest. Loves complimenting a lot but its cute when she does!
9
Dove Cameron

Dove Cameron is an American actress and singer. She is known for playing a dual role as both title characters in the Disney Channel teen sitcom Liv and Maddie.
Dove Cameron's performance in The Disney Descendants Franchise was incredibly outstanding! She's also very smart, funny, talented and caring. I like and adore her friendship with her other co stars, especially Cameron Boyce because he had taught her how to dance when she couldn't, and that was very nice of him.
She is super talented, and played DOUBLES on Liv and Maddie..
That is very hard, considering she was going to leave the show. She also does an exceptional job play Mal in the Descendants series! And don't get me started on her music( the songs in Liv and Maddie were amazing ahemBETTER IN STERIO ROCKS ahem! )
List of songs:
Better in Stereo
On Top of the World
Cloud 9
True Love
What a Girl Is
Say Hey
As Long as I Have You
True Love (with Jordan Fisher)
You and Me and the Beat
Better in Stereo (Theme Version)
Rotten to the Core
Evil Like Me
If Only
If Only (Respire)
Set It Off
Good is the New Bad
Genie in a Bottle
I think Dove Cameron is one of the best actresses on the world I mean she played twins on liv and Maddie, and Mal in Descendants 1 & 2.You can tell she's hard at work and she loves what she's doing
10
Sabrina Carpenter

Sabrina Ann Lynn Carpenter is an American singer, songwriter and actress. She stars as the young version of Chloe Goodwin in The Goodwin Games and as Maya Hart in the Disney Channel series Girl Meets World. She plays Jenny Parker in the Disney Channel Original Movie Adventures in Babysitting . (She) ...read more.
AMAZING ACTRESS/SINGER. She has amazing vocals for a 17 year old. She is very real and Down to Earth. Her songs have positive messages, she is great at acting, she is a great role model. She admits she is human, because she knows celebrities are not gods or anything. She inspires me to be the best me, and she makes me smile. To the haters: You are just jealous of her. There should be no reason to hate her. What bad thing did she do to you? How can you say anything mean to her if you haven't met her? I met her 2 times before and she is so kind and sweet. She goes through hard times too, remember she is HUMAN. She can't always be perfect
I love Sabrina. She has a really great voice. I am not like one of those fans how are like hey, I love you and want and want to touch you. She is a great person I look up to her and when I get the time I want to be an actress on Disney like her. She is a good person to want to be like. I want to meet her one day.LOL
I love her so much she is a great role model to me. Her voice it just so amazing. She really shows me to follow my dreams. Her songs make me feel what/how she was feeling while making/recording whatever song
She is THE BOSS. She is a true inspirational singer/actor, and her character Maya on Girl Meets World is so unique! But it is such a shame they're cancelling :(! But still, she will live on as a singer and actress!
The Contenders
11
Bridget Mendler

This girl and Demi are the two best singers Disney has produced. Listening to her music in her Disney days (which she cowrote, by the way) is so beautiful and polished and raw. And even now, with the release of Nemesis, she shows that through and she's even better because she's gone non-Hollywod Records and ALTERNATIVE. She has gracefully stepped out of the House of Mouse and when she was on there, I loved everything she was in. You go Bridgit!
Bridgit Mendler is the most talented Disney actress and singer. Also write her own songs. Her Best songs :
1. Ready or Not
2. Forgot to Laugh
3. The Fall Song
I love Bridget meddler she is smart, beautiful, honest, has great fashion scents, loving, kind, and have a amazing voice. keep rocking shake the haters of your back
Jasmine B.
Her name is Bridgit but she is the most talented, kind-hearted, beautiful person I have ever heardshe's funny and all ways nice to people.
12
Bella Thorne

Annabella Avery "Bella" Thorne is an American actress, writer, model and singer, released EP "Jersey" in 2014. Best known for "Shake It Up!" 2010-2013. Has starred in "Blended", "The Frog Kingdom", "The Duff", "Big Sky", "Ratchet & Clank", "Alexander and the Terrible, Horrible, No Good, Very Bad Day" ...read more.
" I love Bella Thorne on Shake it Up and also when she more recently guest starred on KC Undercover. As much as I love her I disagree with the this list. Most of the people listed here are still children or just too young for this type of pressure. They will all grow up and become spoiled brats who can't behave in a respectful manner. I think that children and teens should not be rated on lists like this, although probably everyone else who reads this comment will cal me names that could honestly describe all of these actors futures
Bella Thorne is so pretty I own her doll and have all her CDs and posters covering my wall. In my opinion bella should be #1. VOTE BELLA THORNE
Yes! On "Shake It Up", it seemed so much was about Rocky. They didn't really have even roles.
Can't believe she is this far down on the list. Probably the hottest redhead on televison
13
Cole & Dylan Sprouse

I love them like anything, they are the BEST! What are they doing on this place, they should be on the top, No. 1.
What are they doing here? They should have been first. I love them. They are the best Disney actors
There the best actors disney could ever ask for. The suite life was the best
I just love you in five feet a part in the movie will from kelly I love you will
14
Jason Dolley

Jason Scott Dolley (born July 5, 1991 is an American actor and musician, known for his roles in Disney Channel shows and movies. These include Newton "Newt" Livingston III on Cory in the House, Virgil Fox in Minutemen, Connor Kennedy in Read It and Weep, Pete Ivey in Hatching Pete, and PJ Duncan on ...read more.
He is awesome and his character is awesome on Good Luck Charlie
15
Cameron Boyce

Cameron Boyce (May 28, 1999 - July 6, 2019) was an American teen actor best known for his roles in the feature films Mirrors, Eagle Eye, Descendants, Grown Ups, and Grown Ups 2, as well as for his starring roles as Luke Ross on the Disney Channel comedy series Jessie and as Conor on the Disney XD series ...read more.
He is a great dancer and actor and is so hilarious in all his interviews! He lives up to the evil standards of Cruella De Vils son in descendants, he totally killed that role and his dancing is once again amazing then too!
Cameron boyce was every one favorite Disney star R.I.P Cameron boyce he was also my caleb crush when I was 9 love you cam
Hey love your dancing you should see my dance move it really good
He's would look very hot without his freckles and he also kills it with his
Great dancing
16
Sofia Carson

I love her in movies I only watch those movies cause she is in them... She is a really good actor never seen one better...
Sofia Carson is the best I love her she rocked adventures in babysitting! She is awesome
In descendants she is awesome as Evie the evil queens daughter
I love the movies descendants and babysitter that she acts in
17
Miranda May

18
Kristen Bell

Kristen Anne Bell is an American actress and singer. She began her acting career starring in stage productions and attended the Tisch School of Arts in New York. She played the lead role in Frozen.
Anna for crying out loud! come on guys where her votes?!?!?!
19
Hilary Duff

Hilary Erhard Duff is an American actress and singer. Duff began her acting career at a young age, and quickly became labeled a teen idol as the starring titular character in the television series Lizzie McGuire.
I'm going to vomit in my mouth self- obsessed Selena and Miley Cyrus who turned into... I'd rather not say. Hilary was the inventor of Disney, the one who doesn't twerk, kiss Justin's butt or disrespects herself in anyway. Hilary is the Disney Channel!
Hilary Duff was on the same level as the rest of the top tens. That's not being biased either laugh out loud she really was big
She is the only Disney star that ran away from the stereotypes for Disney stars, and she actually made a very good career.
Well come on, hilary created Disney Channel, all of the shows now are here thanks to her
20
Skai Jackson

Skai Jackson is an American actress. She is best known for her role as Zuri Ross in the Disney Channel sitcom Jessie, and is currently starring in the Disney channel series Bunk'd.
I love Skai Jackson. She is the funniest Jessie character there is.
Skai jackson is one of the top 10 best disney actresses
Hi Sakai Jackson you now I like dress too.
You are the best Disney young actress
21
Raini Rodriguez

Raini Rodriguez is an American actress and singer. She is best known for her roles as Trish in the Disney series Austin & Ally and Maya Blart in the films Paul Blart: Mall Cop and Paul Blart: Mall Cop 2. She has also appeared in an episode of The Suite Life of Zack & Cody and on the Disney XD show I'm ...read more.
In austin and Ally she is the mean best friend
Skinny legend
22
China Anne McClain

China Anne McClain was born on August 25, 1998 in Atlanta, Georgia . She is of African-American descent . China Anne McClain is a singer for her band, McClain, which she is in along with her sisters, Lauryn and Sierra . China Anne McClain is known for her starring roles in Disney's Ant Farm, and Tyler ...read more.
She inspires me to follow my dreams. She makes me feel like I can actually do something with my life. Her and her sisters are natural born stars you are on their way to making it big. I believe in China and I know she can accomplish anything that she puts her mind to. I grew up watching her on Disney channel. The moment I saw her on T.V. I knew she was gonna blow up in the making. I fell in love with her talent and charm and her singing. I love China anne McClain and I thank her for helping me understand the my dreams can come true and that I just need to follow my heart. I watch her YouTube channel Lauryn and China and she and her older sisters are funny. Even though I don't know China she is like my best friend. I love china to the moon and back. China, keep doing what your doing. You may not know it but you are making a difference in my life and all your fans lives.
- a true fan who's be with you from the beginning
She's not that cute to me but I vote her cause she's talented and have
A great sense of style
I love her she is awesome I wish every Disney show could happen to me
Love your song the great divide sing to it all the time
23
Idina Menzel

Idina Kim Menzel is an American actress, singer, and songwriter. Menzel rose to prominence when she originated the role of Maureen Johnson in the Broadway musical Rent. Her performance earned her a Tony Award nomination in 1996. She reprised the role in the musical's 2005 film adaptation.
But she played Elsa!
she's elso 'enough said
24
Zac Efron

Zachary David Alexander "Zac" Efron is an American actor. He began acting professionally in the early 2000s, and rose to prominence in the late 2000s for his leading role in the High School Musical franchise. During this time, he also starred in the musical film Hairspray and the comedy film 17 Again. ...read more.
So cute I love his great appearance in High School Musical. He is a great actor and an awesome role model for children whose dream is to become a good actor.
Ugh, no. His only main appearance was in High School Musical. I don't get those kinds of movies and shows. He wasn't that great in those movies, either.
I have to agree with some of you that high school musical 1,2, and 3 were sooo amazing and good. But then he kinda went to the wrong way and start to act dirty movies and its honestly bad his sex movies are kinda fake. :(
So hot and he have abs he also one of the most hottest Disney Channel boy
25
Ashley Tisdale

Ashley Michelle Tisdale is an American actress, singer, and producer. During her childhood, she appeared in more than 100 TV advertisements and had roles in theatre and television shows.
Who cannot love this talented and beautiful girl. She is cute, lively, great actress and also have a lovely voice. She is a perfect ideal for many girls. I LOVE YOU ASHELY =)
I love Ashley! She's a great Actress! And isn't annoying like all the other actors/actresses. And she sings good
You're so amazing and talented, love you
CUTE PRETTY SMART AND TALENTED
PSearch List