Top 10 Best Disneyland Rides of 2017
MegaSoulhero
Disneyland is a very great theme park and it has a lot of very great rides. So let's talk about the best rides in Disneyland and California Adventure that were around this year!
The Top Ten
1
Hyperspace Mountain
Hyperspace Mountain is the absolute best ride Disneyland has ever had! In case you don't know, in 2015 they gave Space Mountain a Star Wars makeover when they were doing this thing called Season of the Force. They renamed the ride Hyperspace Mountain and it features projections of ships from the Star Wars films, Star Wars music, and some lights to make it look like the ships are firing at you. This is my favorite version of Space Mountain! I like it even more than the original! This one is a lot more entertaining and has a lot more action! The projections are very good! I just really love the blaster effects! They look so real! I love the original Space Mountain but there wasn't much going on in the ride. The music was awesome though! In Hyperspace Mountain however uses images and effects to make it look like you're in a space battle in Star Wars! I never thought I would find a version of Space Mountain that I would prefer over the original. It's too bad they might close this when ...more - MegaSoulhero
I wish it was still called space mountain because I liked the name
2
The Twilight Zone Tower of Terror
I know California Adventure doesn't have this ride anymore but it didn't close until January. So it was still around for part of 2017 which makes it allowed to be on this list. The Twilight Zone Tower of Terror is awesome! I never watched the Twilight Zone but this ride kind of makes wish I did. You go into a haunted hotel and you go in an elevator that takes you to the Twilight Zone. The themeing is the best thing about the ride! It has such a spooky feel to it which makes the ride a lot more fun! When the elevator drops, I love hearing people's reactions! It wasn't as good as Disney World's Tower of Terror but it was still a lot of fun. But unfortunately, they decided to replace it with a Guardians of the Galaxy ride! Why would they do that!? It doesn't make any sense! - MegaSoulhero
I loved this ride and it was sad to see it go, but the complaining about it being replaced by Guardians Of The Galaxy is getting EXTREMELY ANNOYING AND OLD!
Amazing, creepy, frightening thrill ride. Old school Disney at its best.
Ride sucks. Overrated piece of trash. Twilight Zone isn't even made by Disney, so they shouldn't have made a Disneyland ride of it. Thank goodness it was replaced.
They made a ride based on Star Wars before Disney bought Star Wars - MegaSoulhero
3
Star Tours: The Adventures Continue
Star Tours: The Adventures Continue is a motion simulator ride in Tomorrowland based on Star Wars! The ride opened in 1987, long before Disney bought the rights to Star Wars, and reopened in 2011 with an all new update. In the original ride, it used to be the same adventure each time. But in this version, there are multiple different adventures! And it's in 3D! It takes you to different planets from Episodes I - VII. And later this year, it will feature a planet from Episode VIII. The ship jostles you around a lot so if you have motion sickness you probably don't want to ride this. My only problem with the ride is it has some plot holes. For example, there are times when you see Darth Vader and then the starspeeder takes you to Jakku and you see Finn. I'm pretty sure Finn wasn't alive when Darth Vader was alive. There are a few other plot holes but this is still a very enjoyable ride. - MegaSoulhero
4
Radiator Springs Racers
A lot of people hate the Cars movies. But EVERYONE loves Carsland in Disney California Adventure! It is definitely a great area! And the best ride in that area is Radiator Springs Racers! It's a ride where you ride in a car through Radiator Springs and you later end up racing another car. It's similar to Test Track at Epcot except you don't get to race other cars in Test Track. The animatronics in this ride are amazing! Some of the best I've seen! The racing part of the ride makes the cars go at a speed of over 40 mph. And you never know which car will win. The scenery is also amazing! This is such a great ride! It always has very long lines by the way. You can either get a fastpass or go in the single rider line. Single rider line is usually the best option. - MegaSoulhero
This ride is just freakishly good

Little fun fact, it cost a fifth of a billion dollars to construct
5
Indiana Jones Adventure: Temple of the Forbidden Eye
This is an extremely awesome ride throughout! You ride in a jeep that rocks you around the entire time and it gives you the illusion that you're on a bumpy road. There are tons of things happening! There are snakes, bugs, fire, smoke, rats, traps, and a giant boulder! Pretty much everything you would see in an Indiana Jones film! It actually makes you feel like you're inside one of the movies! This ride opened before Disney bought the rights to Indiana Jones. But no one cared because it is an awesome ride! It also has the absolute best queue in any Disney theme park! They try very hard to make it feel like an Indiana Jones movie! I really admire the dedication! - MegaSoulhero
They did an amazing job with this ride. I can only imagine how long it must've taken them to do the authentic Mayan designs in the ride alone. - Mcgillacuddy
This ride needs love ❤️ this should have been number one because it's awesome
6
Splash Mountain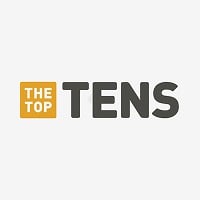 Splash Mountain is a log flume at Disneyland, Tokyo Disneyland, and the Magic Kingdom at the Walt Disney World Resort, based on the characters, stories, and songs from the 1946 Disney film Song of the South.
Splash Mountain is a water ride based on the Disney movie Song of the South. It is much better than the log ride at Knott's Berry Farm! I absolutely hated Song of the South but this is a really fun ride! There are great animatronics and great scenery! A little fun fact: some of the animatronics used in the ride were also used in the old America Sings attraction. There are a total of three drops in this ride. And of course the most well known drop is the biggest one which can be seen from outside. The line is usually very long so I always go in the single rider line. Also, if you sit in the front, you get the most wet. I used to be afraid of this ride but now I love it! - MegaSoulhero
I haven't ridden on this yet, but it seems good.
7
California Screamin'
California Screamin' is the second longest steel coaster in America and the seventh longest in the world! This ride is what got me into roller coasters. This is also the first looping coaster I've ever been on! It is a lot of fun! There's even a launch at the beginning to make it go really fast. Be sure to keep your head back before the launch to avoid whiplash. That's the reason why they added a countdown. The countdown voice was originally done by Dee Bradley Baker, but now it's Neil Patrick Harris. Kind of a weird choice. There's music that plays while you're on the ride and it is brilliant! Califofnia Screamin' is such a thrilling ride and the reason why I love roller coasters. - MegaSoulhero
8
Pirates of the Caribbean
Yo ho! Pirates of the Caribbean was the last Disneyland attraction to be built before Walt's passing. It's a boat ride and moves pretty slow but there is so much creativity out into it! The animatronics are amazing and lifelike! There are moments where it feels like we're really outside at night on a boat. There are also two drops inside the ride. They're small drops but they're very fun. And then they made a movie based on the ride. Due to the success of the movie, they made updates to it. They added three Jack Sparrow animatronics and they added a fog effect made to look like a waterfall that projects Davy Jones on it. They also included Blackbeard in that part to promote On Stranger Tides but they stopped doing that. This ride recently turned 50 years old. It is a such a fun attraction for families to enjoy. It's a pirate's life for me. - MegaSoulhero
9
Toy Story Midway Mania
Toy Story Mania is a ride located at Paradise Pier in Disney California Adventure. It's a 4D ride that allows you to play carnival style games. It is very fun! The ride takes you to these different sections and each vehicle has some sort of cannon thing and you can pull the string to fire! There are games like balloon popping, ring toss, breaking plates, and other things. The best way to get a high score is to just constantly keep shooting. You will most likely hit a target. But your arm will get tired. There's also a giant Mr. Potato Head animatronic outside that sings songs and tells jokes. Now I kind of get sad whenever I see it. R.I.P. Don Rickles. This ride also recently started using fastpasses. That's great because the line is always long! Understandable since this is a great ride! - MegaSoulhero
10
Roger Rabbit's Car Toon Spin
Roger Rabbit's Car Toon Spin is based on the film Who Framed Roger Rabbit. This ride is so fun. You get to ride in Benny the Cab and he takes you on a very cartoonish journey. You can actually make the car spin. There's a lot of great detail to make it feel like we are in a cartoon world. You have to go on it multiple times to really see everything. I love the portable hole effect at the end. I know how it works but it's still very impressive! And the ride itself isn't the only thing that's great. They even make the queue very interesting to walk through! Although, if you get a fastpass, you won't be able to see it. And yeah, this ride has the shortest fastpass line ever. Very fun ride! - MegaSoulhero
The Contenders
11 Matterhorn Bobsleds
12 Dumbo the Flying Elephant
13
Silly Symphony Swings
Too tame
14 Goofy's Sky School
15
Guardians of the Galaxy: Mission Breakout
Triggered Tower Of Terror fans in 1,2,3
16 It's a Small World
17 Buzz Lightyear Astro Blasters
18 Jungle Cruise
19
Big Thunder Mountain Railroad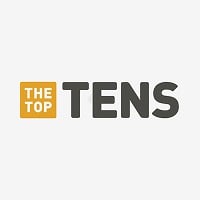 Big Thunder Mountain Railroad is a mine train roller coaster located in Frontierland at several Disneyland-style Disney Parks worldwide.
BAdd New Item
Related Lists

Top 10 Rides at the Disneyland Resort

Top 10 Rides that are Better at Walt Disney World Than Disneyland
Top 10 Most Thrilling Rides & Attractions at Disneyland Paris
Top 10 Scary Rides & Attractions at Disneyland
List Stats
19 listings
2 years, 94 days old

Top Remixes
1. Hyperspace Mountain
2. The Twilight Zone Tower of Terror
3. Star Tours: The Adventures Continue
MegaSoulhero
Error Reporting
See a factual error in these listings? Report it
here
.