Top Ten Most Drastic Celebrity Transformations
They're in the camera so much for so long, that sometimes it's hard to notice changes that celebrities have made to their appearance, sometimes it's a subtle nose job here, or a few different things along the years, but then, there's the big changes, or years of plastic surgery, or lots of plastic surgery at once. The pressure in Hollywood to keep it fresh is brutal, but what happens when celebrities take it too far, and do too much?

The Top Ten

1 Michael Jackson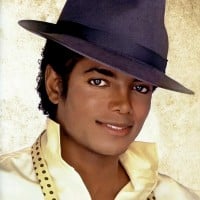 Michael Joseph Jackson was an American singer, dancer, and songwriter born on August 29, 1958, in Gary, Indiana, and passed away on June 25, 2009. He donated (at least) a remarkable 500,000,000 dollars to charity. Michael is also known as The King of Pop (a title given to him by Elizabeth Taylor) or ...read more.
A shining, bright talent in the world, Michael Jackson shone so bright from a dark personal life and upbringing. With all he's been through, with such fame at such a young age, it's amazing he made it as long as he did, but there were costs. One of those costs came in the form of wanting to rid himself of traces of his father in himself, as well as a slew of other psychological trouble, I'm sure. Unfortunately, Michael surrounded himself with people who weren't good for him, and trusted bad doctors, and the results were the ghost faced, train wreck of plastic surgery that he was left with. Michael was a classic case of body dysmorphic disorder, and he just wasn't able to see what he was doing to himself. Unfortunately, someone should have seen for him and had his back, but they didn't. But it's undeniable that MJ's transformation is extremely drastic.
2
Heidi Montag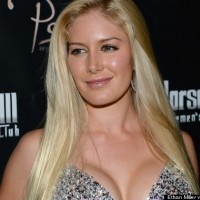 Heidi Pratt is an American television personality, singer, fashion designer, and author. Born and raised in Crested Butte, Colorado, she befriended Lauren Conrad in 2005.
C'mon, don't tell me ya'll didn't see this one coming? Ten surgeries, yes, you heard right, 10, have turned a cute Heidi Montag into a… Barbie? I'm just not sure what to call the lumps of plastic that now make up what used to be Heidi Montag. I guess she used to have a pretty grating personality on "The Hills", and now that has translated to her looks. I mean, I guess do what makes you happy, but for the purpose of this list, Heidi Montag is a pretty great example of a drastic and surprising celebrity transformation.
3
Mickey Rourke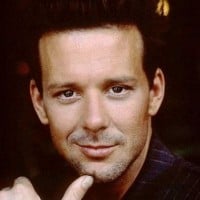 Philip Andre Rourke Jr., known professionally as Mickey Rourke, is an American actor, screenwriter, and retired boxer, who has appeared primarily as a leading man in drama, action, and thriller films.
Mickey Rourke went from heart-throb to train-wreck, back to pretty good looking. Years of boxing and boozing messed and mashed Mickey's face so much that he got reconstructive surgery, apparently in someone's basement. No, I'm sort of kidding, but wow, that's what it looked like. Now a days he's looking a lot better no doubt thanks to some re-reconstructive surgery, a tan, and some wisely grown facial hair as well as some sexy silver hair extensions.

Don't get me wrong, he still doesn't look great for 62 or so, but if you see a before and after and after, you'll get what I mean.
4
Carrot Top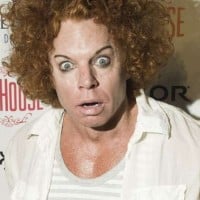 Scott Thompson, known by the stage name Carrot Top, is an American stand-up comedian, actor, director, producer, writer, and best known for his bright red hair, prop comedy, and self-deprecating humor.
Not that anyone cares about Carrot Top, but seriously, what the hell is up with his face? It seems like Carrot Top is trying to turn himself into a cartoon character, hoping that his hilarious looks will make up for how not-funny he is anymore. I mean, he was kinda cute in 1998 with his ginger-fro and his sort of feminine face, but then he started to get ripped at the gym and ripped at the plastic surgeon, and now he looks like… I don't even know. His 'roid use is effing up his body, and his surgeon is effing up his face. He keeps lifting his eyebrows higher and higher, and now his skin has that shiny appearance that only people that have done a Crap Ton of plastic surgery have, and I'm just not sure what I'm looking at.
5
Janice Dickinson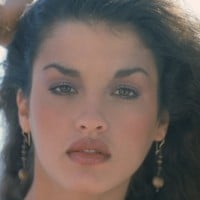 Janice Doreen Dickinson is an American model, television personality, businesswoman, and author. Initially notable as a model, Dickinson has been disputably described by herself as the first supermodel.
Holy God, what has happened to Janice Dickinson? Janice Dickinson started out a drop-dead, vivacious woman, and calls herself "the first supermodel" She was unique, she was beautiful, she was stunning… and then she jumped on the plastic surgery wagon. And then she just looked generic pretty Hollywood lady. Then, since she has never heard the term "aging gracefully", she did it again, and oh man, it's BAD. She looks like a play doh creation of Mickey Rourke, before he got his stuff fixed. You know what she looks like? A Jim Henson puppet from the movie the Labyrinth. Somebody fire that surgeon, will ya?
6
Nicole Kidman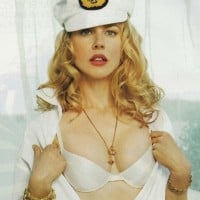 Nicole Mary Kidman is an Australian-American actress and film producer. Kidman's breakthrough roles were in the 1989 feature film thriller Dead Calm and television thriller miniseries Bangkok Hilton.
Though she claims to not have had surgery, apparently, Nicole Kidman has never heard the term "aging gracefully". Yes, she's always had fabulous skin, and she's always been beautiful, lately, the only 46 year old is looking stretched and scary. I recently watched Stoker, and she. looked. awful. An obvious and extreme lip job, a waxy complexion, and and even more drawn back face (if that's even possible) made Nicole Kidman unrecognizable. I had to actually IMDB the movie to make sure it was her. She's still so YOUNG, what is she doing to her Face? Make it stop!
7
Kate Beckinsale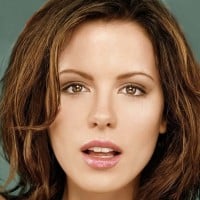 Kathrin Romary "Kate" Beckinsale (born 26 July 1973) is a British actress. After some minor television roles, she made her film debut in Much Ado About Nothing (1993) while still a student at the University of Oxford. She then appeared in British costume dramas such as Prince of Jutland (1994), Cold ...read more.
Thought not a disaster… yet… Kate Beckinsale has definitely made a huge transformation, even if it has been for the good. Anyone who's seen Much Ado About Nothing, and then seen anything in the last 10 years of hers can tell you that she's definitely had transforming work done. People also think that she's had a lot of breast work done, and often, but she says the changes in her breast and the stretch marks come from pregnancy. Who knows, but one things for sure, Much Ado and Underworld Kate are barely the same people. And if I haven't been clear, I think she's gorgeous. but I really hope she keeps it where it's at.
8
Kenny Rogers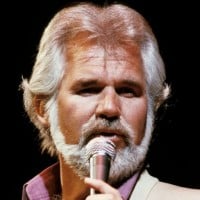 Kenneth Ray "Kenny" Rogers was an American singer, songwriter, actor, record producer, and entrepreneur. He was a member of the Country Music Hall of Fame.
Kenny, Kenny, Kenny. What were you thinking? I mean, all the women forgetting what aging gracefully means is one thing, but when you're a rugged heart-throb country singer, what in the world are you doing going under the knife like that? I didn't you get an accredited surgeon? Good night! Now perpetually surprised Kenny has lost his heart-throb status, and his credibility.
9
Miley Cyrus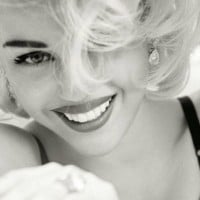 Miley Ray Hemsworth (born Destiny Hope Cyrus), known as Miley Cyrus, is an American singer, songwriter, and actress. She was born on November 23, 1992, in Franklin, Tennessee, to Tish Cyrus and Billy Ray Cyrus. Her voice type is Mezzo-Soprano and has 4 octaves. She became a teen idol starring as the ...read more.
10
Jennifer Aniston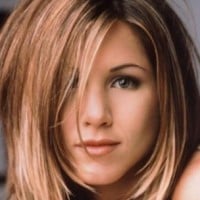 Jennifer Joanna Aniston is an American actress, producer, and businesswoman. The daughter of Greek actor John Aniston and American actress Nancy Dow, Aniston gained worldwide recognition for portraying Rachel Green on the popular television sitcom Friends, a role which earned her a Primetime Emmy Award, ...read more.
Jennifer Aniston isn't guilty of tons of horrifying plastic surgery, and I'm not even sure if she's HAD plastic surgery (which is the way to go, people, if I haven't been clear) but she has definitely made a drastic transformation from the early 90's Rachel to the powerhouse she is now. Now, I don't love Jennifer Aniston, but she does seem to get more beautiful every year while still looking natural and fresh. This look and approach cannot be understated. Whether it's plastic surgery done VERY well, or just good genes, makeup, and style, Jennifer has made leaps and bounds since her start, for the better.
The Contenders
11
Jennifer Grey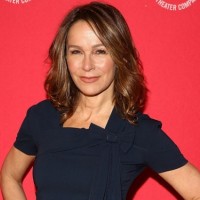 Jennifer Grey is an American actress. She is known for her roles in the 1980s films Ferris Bueller's Day Off and Dirty Dancing, for which Grey earned a Golden Globe Award nomination.
We'll give baby a nod in this one, because her nose-maybe-cheek job changed, and pretty much halted her career. Dirty Dancing is an iconic, heart-warming movie, known to almost everyone, and part of why it touched our hearts was that baby was the every-girl. She was anyone, she was you, she was me, and if she could get Patrick Swayze, SO COULD I! And then she made herself generic, and her career flopped. Shouldn't have put the nose in a corner, baby.
12
Macaulay Culkin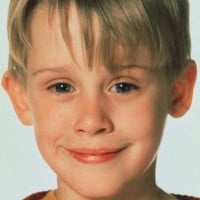 Macaulay Carson Culkin is an American actor, author, painter, podcaster, musician and president of Bunnyears. He became famous as a child actor for his role as Kevin McCallister in the family comedy Home Alone, for which he was nominated for a Golden Globe Award for Best Actor – Motion Picture Musical ...read more.
13
Jocelyn Wildenstein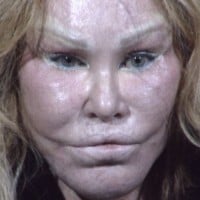 Jocelyn Wildenstein is a New York City socialite known for extensive facial surgeries, her divorce from Alec Wildenstein in 1999, and her extravagant life - she once calculated her yearly telephone bill at $60,000 and food and wine costs at $547,000.
14
Sarah Jessica Parker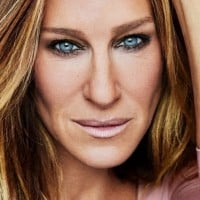 Sarah Jessica Parker is an American actress, producer, and designer. She is best known for her leading role as Carrie Bradshaw on the HBO television series Sex and the City.
15 Linse Kessler
16
Khloe Kardashian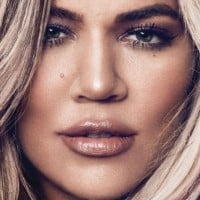 Khloé Alexandra Kardashian is an American media personality, socialite, and model. Since 2007, she has starred with her family in the reality television series Keeping Up with the Kardashians.
BAdd New Item