Greatest Drummers of All Time
AKPickin
The Contenders: Page 10
181
Jimmy Chamberlin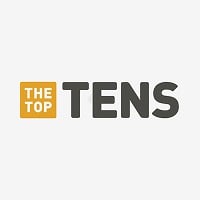 James Joseph "Jimmy" Chamberlin is an American drummer and record producer. He is best known as the drummer for the alternative rock band The Smashing Pumpkins.
He should be in the top 10. the pumpkins are my favorite bands if the listen to gish and all of mellon collie and infinite sadness or Siamese dreams. Oceania was a descent album it was still missing something... then you would all understand why he should be in the top 10
Had to throw him up on the list. Any Smashing Pumpkins fans out there? I'm not a huge fan by any means, but always thought this guy made the band. Next time you listen to the Pumpkins, pay attention to the drums and you will bump this guy. - Kidkoffee
Yeah pumpkins! After jimmy cleaned himself up, he only got better, becoming the amazing drummer he is today.
#278 for Jimmy Chamberlin? Unbelievable. Top 100 for sure.
182
Mick Tucker
Not that well known worldwide, but probably the best drummer that ever lived
I think he was one of the best drummers in the world
The best in the world.
He was so underestimate x
V 3 Comments
183
Simon Phillips
Simon Phillips is just an amazing drummer, who should easily be in no less than the top 20 players of all time. He is extremely versatile, and precise... I've seen him several times backing up some of the best artists and bands in the business... definitely a force to be reckoned with.
From playing with The Who to Pete Townshend, Simon deserves an A+ rep, particularly since he also became the first UK Totoite, having joined up with the said Toto...the late great Jeff Porcaro torch is passed on to Simon
V 2 Comments
184
Casey Cooper
He's great... he plays with FIRE!
Amazing! best drummer ever
185
Mario Duplantier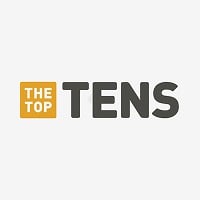 Mario Duplantier is a French musician and artist best known as the drummer of technical death metal band Gojira.
I am so disappointed in everyone who voted otherwise. Listen to the Gojira song "The Heaviest Matter in the Universe", and have your minds blown. Yes, he is the only one drumming. - ThatoneMetalhead
Wordless, just vote with the ear and feel
186
Cesar Zuiderwijk
Phenomenal drummers of the Golden Earring!
187
Jojo Mayer
Buddy Rich is god and Jojo is his son. Technical play at a high level.
188
Gilvanni Hildago
This guy is absolutely amazing. His combinations in music boggles the mind at times. - AKPickin
189
Sly Dunbar
Another drummer that is famous for his work in reggae, but has worked in other genres. In addition to spearheading the "DUB" movement in reggae, Sly has created beats in hip-hop, jazz, country, dancehall, pop and rock. His work with Kazumi Watanabi on the Mobo series is legendary; as well as being an early bandmate of Bob Marley and Peter Tosh. - AKPickin
190
Alphonse Mouzon
I saw Mouzon with Larry Coryell and the 11th House. His powerful drumming reminded me a lot of Cobham's. I think with jazz drummers you get much more complex and technical drumming than in rock and I find it so much more interesting and cool. I've seen a lot of the top drummers on this list including Bonham and Keith Moon but I would put Mouzon ahead of them.
191
Herman Rarebell
He deserves to be the real heartbeat for The Scorpions, bar none
A great drummer and songwriter.
192
Brad Wilk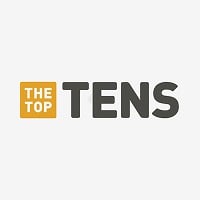 The bridge section in Killing in the Name of is one my favorite drum parts ever. I also really liked his Audioslave parts. This guy is just awesome.
Really underrated. He can really groove!
193
Sam Samus Paulicelli
Most skilled drummer ever to grace music.
194 Brandon Saller
195
Kashikura Takashi
Kashikura Takashi of toe is definitely more versed in the ways of percussion than anyone in this list. For the best example of his perception of rhythm, listen to C from their album "the book about my idle plot on a vague anxiety. " I've never heard anyone with such great ambidexterity of all their limbs. His style is different, but he still mops the floor with most of the people on this list.
I lost my words to describe how incrdible he is. Seen him live once with Toe in Indonesia. Mesmerized by his amazing drumming skill, quite exxpressive and soulful, tight fill-in but with smooth breakdown and moves. He's alien! Animal. The best gentleman drummer ever. I love him.
196 Shuji Suematsu
197
Jim Gordon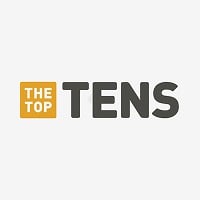 I'm going to go out on a limb here, and say that Jim Gordon should easily be in the top 10 best drummers of all time, taking all aspects of drumming into consideration. I would group him with Ringo, Levon, Bonzo and Keith, as the masters of groove, feel and musically creative drumming... Just think of Layla, Sundown by Gordon Lightfoot, Rikki Don't Lose That Number by Steely Dan, and Carly Simon's Your So Vain, just to name a few. He was one of the main contributors of rock and pop music of the late '60's and '70's music that defined an era when music was great! This man was a genius, and it is a shame that our industry has lost him to mental illness forever. He should be honored with his rightful place amongst the top drummers of all time.
He is a mastermind and that it's unjust he fell victim to his unexpected fate. He did so well for Derek & The Dominos
Certainly one of the best. He played on so many great albums.
198 Daniel Erlandsson
199
Shiva Mani
He is best in India and he is one of fast drummer with more instruments
V 1 Comment
200
Jason Bittner
Shadow falls - even if you don't care for that type of music - He can crank it up, check out you tube
PSearch List
Recommended Lists
Related Lists

Most Technical Drummers of All Time

Top Ten Best Female Drummers of All Time

Top Ten Greatest Rock and Jazz Drummers of All Time

Greatest Christian Drummers of All Time

Greatest Guitarists & Drummers of All Time
List StatsUpdated 25 May 2017
31,000 votes
375 listings
9 years, 189 days old

Top Remixes (70)

1. Neil Peart
2. Buddy Rich
3. Vinnie Colaiuta

maggot-104

1. John Bonham
2. Keith Moon
3. Dave Grohl

rocknrollstar_k16

1. Billy Cobham
2. Keith Moon
3. Matt Cameron

Overclark94
View All 70
Posts
Error Reporting
See a factual error in these listings? Report it
here
.