Greatest Drummers of All Time
AKPickin
The Contenders: Page 3
41
Gene The Atomic Clock Hoglan
This list really is silly. People are just voting for the drummer of their favourite bands (Hence 30 Seconds to Mars and X-Japan being in the top ten! If only real drummers voted and it was actually down to skill and talent, then this guy, Mike Portnoy, Neil Peart, Chris Adler, Tomas Haake, Joey Jordison, Buddy Rich, John Bohnam, Gavin Harrison & Dave Lombardo would be in the top 10, as well as others not far behind like Dave Grohl and Mitch Mitchell etc. NOT regular drummers from popular bands!
One of the greatest drummers of all time...part of Dethklok's success is due to Mr. Hoglan.
He drum for two legenadry DEATH albums!
42
Charlie Watts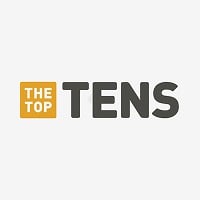 You only have to listen to a handful of stones songs to understand the genius Charlie brought to the high hat and snare. Songs such as jigsaw puzzle, honky tonk woman and stray cat blue all rely solely on his inventive fills and beats. Only a true talent like Watts could've brought together the ragged harmonies of Keith's guitar and Jaggers croon. Combined with Bill Wyman the Stones had themselves one of the greatest rhythm sections in history. Why isn't he higher?
The drummer of my favorite band Mr. Charlie Watts. Charlie would easily be in my top ten list. The Stones were never a band to go heavy on drums(or guitar for that matter). When I look back at the Stones extensive musical catalog and I listen to Charlies drum playing over the decades it's pretty incredible. This man has literally played the drums for 50 years for one band it's reason enough to put him on any Best Drummer list. After all it's Charlies beats that make Jagger do the "chicken dance" on stage.
Easily one of the most creative drummers ever and shines above all others
#1 in my opinion!
V 7 Comments
43
Carmine Appice
When Vanilla Fudge hit the scene there was no American drummer who could drive an audience to a frenzy like he does in "You keep me hanging on". Probably not rated higher because good as they were, Vanilla Fudge was known more as a copy band.
Are you kidding john Bonham received some pointers from this guy!
Yay, Carmine Appice! From Vanilla Fudge to Blue murder, Appice rocks!
44
Terry Bozzio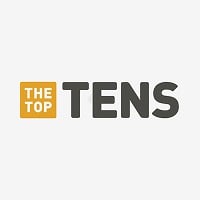 Terry John "Ted" Bozzio is an American drummer best known for his work with Missing Persons and Frank Zappa.
Determining who is the best needs to know all drummers. I don't! But o know that Terry was able to play "black page" composed by franck Zappa.
Clearly underrated by a solid 30+ spots. A bit of a mercenary which probably hurts him in these rankings but do yourself a favor and seek out his music.
How did he get beat by these other dudes?! Except peart, makes little sense. Taste perhaps
number 1
V 2 Comments
45
Carl Palmer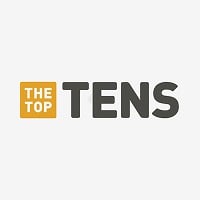 Carl Frederick Kendall Palmer is an English drummer and percussionist most famed for playing with the prog-rock bands Emerson, Lake and Palmer and Asia.
A true progressive, programmer, musician, and all-around artist, Carl Palmer belongs in ANYONE'S top ten list!... Anyone who is informed and knows the difference between cheap thumping showmanship, and true technique and virtuosity, anyway. What a biased, superficial list of drummers, this is. A popularity contest for many. Carl Palmer is amazing, in a word, and his gifts and talent are legendary. If most of you could please remove your collective heads out of your asses and LISTEN and WATCH, you would know well what I mean. Carl Palmer is "the show that never ends! "
Welcome back my friends. Let's get to the point, Carl Palmer is the best drummer of all time. He is insanely adept at playing any kind of music. He is a model for drummers everywhere. You think Neil Peart is #1? In Peart's biography he stated his number one influence was Carl Palmer. Palmer won Rolling Stone's drummer of the year 1970-1976. He is so forgotten, but when progressive rock was on the rise, this man along with Emerson, was a GOD of progressive rock. He is the rock drummer, no THE drummer. Legendary musician. Percussion virtuoso.
This list is quite lame overall, but Palmer at this rank must mean that he and ELP have been forgotten. To see what this guy can do, see YouTube. In addition to all else he's a showman, by far the best solos in rock (caveat: never saw Moon play live). I think of his performances as a Cirque de Soleil of drumming - - technically dazzling, cross-genre, acrobatic and with laser precision against an extremely complex musical backdrop.
Saw him in Boone NC - still got it after all those years.
V 26 Comments
46
Nick Menza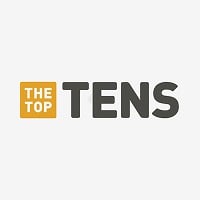 Nick Menza (1964-2016) was a professional drummer best known for his work in Megadeth from 1989-1998 and in 2004. He recorded drums on four of Megadeth's albums "Rust In Peace", "Countdown To Extinction", "Youthanasia", and "Cryptic Writings".
He is so complex and passionate player!
This is a ridiculous list. Nick should easily be in the top 20.
How is Nick Mensa this low?
Desite him being at number 47, he influence d me to be a drummer
V 2 Comments
47
Francesco Paoli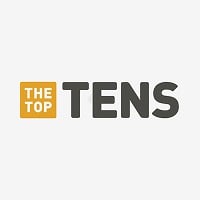 Francesco Paoli is the drummer for the Italian technical death metal band Fleshgod Apocalypse, formed in 2007.
Just listen to the whole of the Agony album.
His hands go to over one million speed
48 Shawn Aulbrook
49
Tomas Haake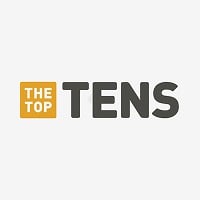 Tomas Haake is a Swedish drummer and main songwriter of the experimental metal band Meshuggah. He is known for his polyrhythms and technical ability. In 2012, he was named the 5th best Modern Metal drummer by MetalSucks.net. He was named the number one drummer in the "Metal" category, in the July 2008 ...read more.
A lot of people would not have heard Meshuggah's music and are able to digest the shear undeniable inventory of rhythm this man has created... A complete, totally unique and ground braking drummer of epic proportion... Tomas Haake has taken a simple 4/4 beat and created the most mathematical equations to blow your brain into separating peices... I think he is a genius and should be recognised for taking rhythm to a place we have never seen before... When talking about greatest drummers of ALL TIME, this man has re-created time and should be recognised as one of the most significant influences of the next many generations... It will be years before people actually realise the depth of this man's raw talent...
tomas haake is the best drummer of all time but few of them know about him his simply born as a drummer and after him is george kollias - ado006
why is this guy after lars ulrich? metallica are great but when it comes to talent meshuggah rape - Pravus
The best drummer ever
V 2 Comments
50
Tony Royster Jr.
He has got to be the greatest drummer on the planet. He's played for a lot of artist all around the world, won many drum battles and contest, can play any style well, and solo with blazin speed not mention he has more trix and combos than any drummer out there. Without a doubt Royster, Jr. Is #1.
Never seen anyone play like this. Slipping easily from on beat to off. Watch the videos, you'll see what I'm talking about.
the best of all time
he also play dw drums, wtf, he so the best! - gerald_dk23
We have been blessed with another Buddy Rich and his name is tony Royster. innovative and inspirational. Born to play the drums. legendary and easily sits at the top 5 of all times. just watch the video's and you'll see he plays all styles of music with incredible precision and mastery.

C. Ritchie

C Ritchie
V 4 Comments
51
Vinnie Paul Abbott
Why is this man not in the top 10?
One of the greatest drummer in history!
Should be in first 10. Just listen some song of Pantera.
52
Matt Cameron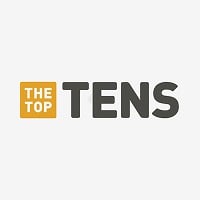 Matt Cameron is a American composer, and musician. He is mostly famous of being the drummer of three grunge bands: Soundagrden, Pearl Jam, and Temple of the Dog.
I have now seen Pearl Jam 3 times in my life just to hear Matt play. Massive thanks to Matt for every single note he has have ever hit.
Drummer for Soundgarden and Pearl Jam, two of the greatest Alternative rock bands of all time.
Wow! He should be at least number 10. He's just amazing. Cheak his work in Soundgarden. Just great
He's incredible cheak out his work on the song "Jesus Christ Pose"
Underrated drummer
53
Ian Paice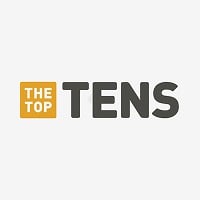 Ian Anderson Paice is an English musician, best known as the drummer of the English rock band Deep Purple.
He is 67 now and just recently seeing him live I have to say he is still kicking it big time. How can he of all drummers be rated at only place 53? he was a pioneer... so accurate you could basically calibrate your metronome with his timing...
Just give a listen to "The Mule" by Deep Purple, a song released in 1971. Also Fireball, Burn. - Metal_Treasure
How come that he is ranked so low?
Lmao ringo star is above him that's a joke
V 9 Comments
54
Cozy Powell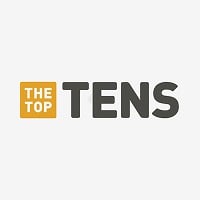 Colin Trevor "Cozy" Powell was an English rock drummer, who made his name with many major rock bands and artists like The Jeff Beck Group, Rainbow, Robert Plant, Whitesnake and Black Sabbath.
People are just sick, they don't know much about drummers than about John Bonham, Neil Peart and etc etc.. because these guys were in the most greatest bands... They are good, how about Cozy? He do deserve well. Check out Rainbow Black Sabbath Whitesnake jeff beck group and etc etc... Wonderful drummer.

Also I would vote for Thin Lizzy Drummer Brian Downey...
Cozy joined Greg Lake and Keith Emerson in an outstanding self-titled album (Emerson Lake and Powell). His thunderous style added a new dimension to this band. - BobG
Excellent enough to drum for Ritchie Blackmore's Rainbow and also replace Carl Palmer in ELP. Had a great solo album featuring the likes of Bernie Marsden, Jack Bruce and Don Airey ("Over the Top"). - BobG
Awesome just awesome
V 3 Comments
55
Matt Greiner
The master of technicality, almost all of his work is amazing, but songs like Provision, The Wake (but really only the drum track on that one), Meddler, White Washed, and Endorphins really showcase the best of what he can do
Total monster and the best modern metal drummer out there. Listen to composure, marianas trench, beauty in tragedy, and animals then try and say otherwise
He is truly a musician from pummeling songs like Back Burner to creativity shown in songs like Internal Cannon, he can play at sonic speeds and throw down grooves for Spanish-esque style beats
He really is an underrated drummer. Listen to songs like Provision(which he wrote), Poor Millionaire, Indonesia and Truth of a Liar and you'll see why he's so good. Deserves to be higher on the list.
V 1 Comment
56
Louie Bellson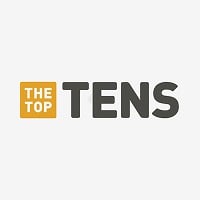 Luigi Paulino Alfredo Francesco Antonio Balassoni, known by the stage name Louie Bellson, was an American jazz drummer.
By putting LB # 87 on any list of drummers, you've demonstrated the list is a waste of time!
Bellson applied complex rudiments to drums in the 1930s and perfected them over the next 50 years. He was a composer, arranger, and bandleader throughout his career.
Duke Ellington said he was the greatest drummer and greatest musician he knew... DE knew more than a few musicians in his life... Including Buddy Rich.
I saw Ringo Starr up there above Bellson somewhere... Do you have any idea what you're talking about?
Louie was an phenomenal technical drummer who could play many styles effortlessly. He was well known and well respected by everyone who worked with him. Most all of the drummers on this list were influenced in one way or another by Louie.
The master... So many drummers used his drum manuals, myself included.
Heartily agree! Watch Skin Deep. Absolute classic. Effortless genius etc etc nobody else gets near
V 1 Comment
57
Vinny Appice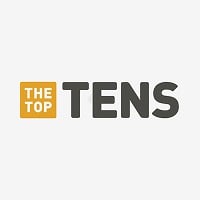 Vincent Paul "Vinny" Appice, is an American rock drummer and the younger brother of drummer Carmine Appice.
Just to the person who said he played in Rainbow, he didn't. The only other Dio member who did was Jimmy Bain
Straight Through the Heart (Dio). The intro requires serious skills. How is he not way higher than this?
He played greatest bands like rainbow, dio, and black Sabbath ( after bill ward left the band)
Runs in the family like brother Carmine
V 1 Comment
58
Bill Bruford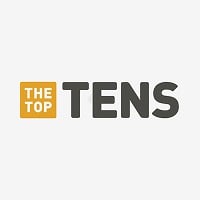 William Scott "Bill" Bruford is an English retired drummer, percussionist, composer, producer, and record label owner.
To place Bruford at such a low rating means two things: First, you people need to learn what polyrhythmic drumming means (Bruford can play four separate time signatures at once, a different signature per limb) and Second, you people have no idea what qualifies a good/better/best drummer. Most of this poll is a popularity contest, NOT based on skill level.
Bruford is the only drummer which can make unconventional beats work and totally change conventional sounds. He's the percussionist which for weeks after hearing a tune you still marvel the direction he took in the song. Listen to the recovery toward the end of live versions of "Easy Money" on youtube or even better "Exiles". Simply the best ever even Neil Peart admits Bruford was one of his greatest inspirations along with Tull's later drummer Barriemore Barlow and of course Carl Palmer.
The Only Reason Bill Bruford Is this Low Is Because IT's Hard to Follow. But Everything He does Is Better Than Any Other Drummer No One Can Compare To Him Carl Palmer IS closed But Bruford Has this Unique Stile That No One will Ever HAve
Although he may not be the absolute greatest drummer of all time, Bill has countless drumming masterpieces, my favorite of which is Heart Of The Sunrise. He also introduced the symmetrical drum kit to popularity. Not only has he achieved more than most in the music world, he is a really nice and humble guy. - lavillaof2112
V 13 Comments
59 Ted Kirkpatrick
60 Shannon Lucas
PSearch List
Recommended Lists
Related Lists

Top Ten Best Female Drummers of All Time

Most Technical Drummers of All Time

Top Ten Greatest Rock and Jazz Drummers of All Time

Greatest Christian Drummers of All Time

Greatest Guitarists & Drummers of All Time
List StatsUpdated 19 Sep 2017
32,000 votes
375 listings
9 years, 306 days old

Top Remixes (71)

1. Neil Peart
2. Buddy Rich
3. Vinnie Colaiuta

maggot-104

1. John Bonham
2. Keith Moon
3. Dave Grohl

rocknrollstar_k16

1. Billy Cobham
2. Keith Moon
3. Matt Cameron

Overclark94
View All 71
Posts
Error Reporting
See a factual error in these listings? Report it
here
.