Greatest Drummers of All Time
AKPickin
The Contenders: Page 4
61 Ted Kirkpatrick
62 Shannon Lucas
63
Scott Travis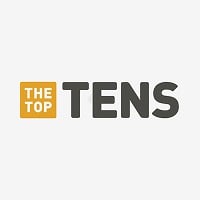 Mark Scott Travis is a Grammy Award winning American rock musician, best known as the drummer for the English heavy metal band Judas Priest and the American heavy metal band Racer X.
You tend to get addicted to the beats & rhythm he creates, cannot explain. Painkiller, Hell Patrol... Need to be much higher than this
Rightly said, you tend to develop an addiction. This guy is very special, and I cannot tolerate to see him listed low in the order.
Fair, accurate, hits like clockwork, irreplaceable Judas!
Absolutely underrated and kickass drummer. Definitely deserves to be much higher on the list. Painkiller Drum Solo, enough said..
64
Joe Morello
Technically the best I have heard. His contribution was always more than one forth of The Dave Brubeck Quartet. Could achieve more with one hand while keeping his glasses on with the other hand than anyone I have seen or heard.
Joe could do more with unusual time signatures than any other drummer. A class act. Enormously talented.
No one could do a solo like Joe. No one had the perception and acuity. He was one of a kind.
A technician on the drums that no other drummer can match. He gave drum sessions in the 60,s in the UK, astounded all drummers present, absolutely brilliant.
V 5 Comments
65
Aaron Kitcher
Sure he's fast, but he doesn't have much else.
66 Bob Burns
67
Shawn Drover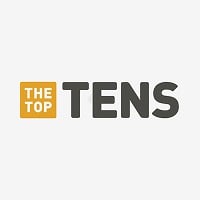 Shawn Drover is a Canadian musician, best known for his work with the American thrash metal band Megadeth.
68
Shannon Leto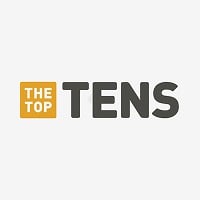 Shannon Leto is an American musician and songwriter best known as the drummer of rock band Thirty Seconds to Mars.
When Shannon drums, my heartbeat literally changes into what he's playing. When he starts playing you can tell it's so full of passion and energy. Wait. Scratch that. He does not PLAY the drums, he lets his passion take over and it basically becomes his life. He's seriously been doing this all of his life and he'll never stop. If you ever listen and watch him drum, you'll understand. It's basically heaven.
I love his sounds *_*. He's the best drummer on the world and he is just Shanimal! My favourite drummer is Shanimal *_*
I can say anything, but it's better if you listen the This Is War. It'll tell you everything
Men he is the best there is, just watching him doing nothing can take me to heaven ❤️
V 383 Comments
69
Jeff Porcaro
It was a shock when he died, toto did not know who was going to take he's place. and he is the best drummer in my heart, and my heart is a locked door
This guy should be at LEAST on top 20.
As a real drummer in the 80s and showing everyone his rocking spirit, he should be at least in the top 20.
This guy was one of the best, should at least have been in top ten, and definitely in front of Lars Ulrich and Steven Adler
V 8 Comments
70
Chris Coleman
Have any of you even heard of Chris Coleman? Cause I seriously doubt it, if any of you heard of this guy you'd see he's better than almost everyone in the top ten, the only reason so called "drummers" like Joey jordison are in the top ten is because of commercial success, and John Bonham is great, and at one time I thought he was the best, and he was my favorite drummer, but now, the unknowns like Chris Coleman and Benny Greb are my favorite.
71
Aaron Spears
So his house drummer and this is the reason why he shouldn't on a list like this
Aaron spears happens to be one of the very few drummers who played for Usher, Alicia keys and James brown I vote Aaron spears pne of the best drummers alive right now.
72
Nick Augusto
Come on people. How is nick all the way down here? He should be in at least the top 20. He does the most insane double bass ever in shattering the skies above. GO TRIVIUM.
73
George Kollias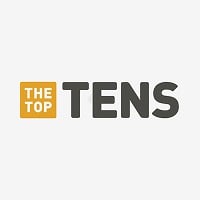 Georgios "George" Kollias is a Greek heavy metal drummer and music teacher best known for his work with American technical death metal band Nile.
People's main argument against this guy is that he has no groove, even though groovy drums don't work with technical death metal. You see, Kollias can play groovy, but groovy drummers can't play nearly as fast as Kollias.
Should be number one. No one can match his speed, technique and versatility
I've seen drummers like Mike Portnoy, Neil Peart, Buddy Rich, The Rev, John Bonham, those guys have good techniques, but none as fast as him, if you watch him doing the 200 to 280 bpm, you'll be surprised on how fast he is. One of the best death metal drummers out if Inferno.
Best metal drummer of all time! Out of this world techique, skill and speed. Very unique style and sound. Rated #73 is a complete joke, like this list anyway...
V 1 Comment
74
Steve Smith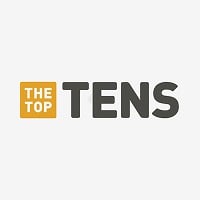 Steve Elliott Smith is an American drummer known for being the drummer of the rock band Journey rejoining the band for the third time in 2015. Modern Drummer magazine readers voted him the #1 All-Around Drummer five years in a row.
I'm happy I even found this man in the list. Most people probably don't know, but this is the drummer for Journey during their greatest years of success. He is flawless and sharp in his style, and if anyone out there loves Steve Perry and/or Journey, don't forget about the drummer!
I'm slightly incredulous that Steve Smith is showing at 72nd!
Along with Buddy Rich, he is generally regarded by the majority of drummers worth their salt as being the ultimate talent. Neil Peart, no less, cites him as such.
Speaking as a drummer myself, so many of the names on here seem to be based on popularity and their band's success as opposed to their actual capability on the drum kit.
To be at the very top of this list for the simplistic title of 'Best' Drummer, the required qualities are more than just speed, power and flashy / impressive chops. Sure, good technique and employment of the rudiments is pretty vital (Steve Smith was taught by the legendary late drumming guru Freddie Gruber who also coached Peart and Dave Weckl amongst many other drummer's drummers)
Not that there is anything wrong with speed, power and outright flashy virtuosity - I grew up idolising Neil Peart for these qualities who is top of the tree in the rock field, in my opinion.
However, ...more
If we're being objective here and truly comparing ALL rock drummers based on ability and style, not on fan awareness or a band's popularity, it's pretty obvious Smith is #1. Just a quick YouTube search of some of his clips show his insane technique, control, taste and groove. Ask any actual drummer. This guy is probably the best overall drummer on the planet right now. Watch this drum battle between him and Marvin Smitty Smith (who I used to put as #1 but he kind of slipped in the past decade).

https://www.YouTube.com/watch? v=uzY_ofk--50
75 Paul Bostaph
76
Charlie Benante
His drumming is fast and goes so well with the songs. He doesn't just try to play 1000 miles an hour but really shows his creativity and musicianship in songs like I Am the Law with the military styled intro beat and changes the whole pace and intensity of the songs without any other musicians having to change a thing of what they're playing.
One of the most underrated drummers. His work spans almost 30 years and pushes himself further with every new release.
Amazing drummer! Crazy double bass and hand speed. Listen to caught In a mosh!
77 George "Spanky" McCurdy
78 Steve Asheim
79
Taylor Hawkins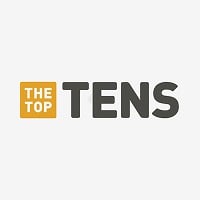 Oliver Taylor Hawkins is an American musician, best known as the drummer of the rock band Foo Fighters.
Should be much higher than travis barker!
Should be much higher in my opinion.
Fast and highly energetic.
He should be at least 35
V 4 Comments
80
Larry Mullen Jr
Larry is the best drummer in the world! AND he plays in the best band in the world! His best idea when he was a teenager: to look for people to start a band!
YES! He began to write music history! "The Larry Mullen Band, " "Feedback, " "the Hype" - and then finally they found to the name that everyone should know soon - worldwide!

Larry - the best drummer in the world... No doubt!
Larry not only is the BEST drummer EVER, he's also the reason we have the best band EVER. Larry's a street drummer. He simply is unique and MAGNIFICENT! -Mary Brown Holland
If you play live for millions of people, if your band albums have sold millions of copies, that makes you the best drummer.

Desperado
The best drummer Ever
V 12 Comments
PSearch List
Recommended Lists
Related Lists

Top Ten Best Female Drummers of All Time

Most Technical Drummers of All Time

Top Ten Greatest Rock and Jazz Drummers of All Time

Greatest Guitarists & Drummers of All Time

Greatest Christian Drummers of All Time
List Stats
33,000 votes
379 listings
10 years, 6 days old

Top Remixes (73)

1. Neil Peart
2. Buddy Rich
3. Vinnie Colaiuta

maggot-104

1. John Bonham
2. Keith Moon
3. Dave Grohl

rocknrollstar_k16

1. Billy Cobham
2. Keith Moon
3. Matt Cameron

Overclark94
View All 73
Posts
Error Reporting
See a factual error in these listings? Report it
here
.