Greatest Drummers of All Time
AKPickin
The Contenders: Page 9
161
Jojo Mayer
Buddy Rich is god and Jojo is his son. Technical play at a high level.
162
Michael Giles
21sr Century Schizoid Man and The Court of The Crimson King really show case how talented he is. The list seems like a popularity contest. Much better than Nick Mason and somehow Nick is extremely high.
Clearly nobody here has ever listened to 21st Century Schizoid Man...
163
Lenny White
Lenny the funkified ambidextrous drummer stylist. My greatest drummer... He drove the greatest supergroup in the world of Jazz RTF. Chick chose Lenny to compliment what he was doing and a monstergrew... Always placing music first... A powerful metronome in four zones with God controlling the puppet. Cue him up. I am already a believer.
165th! Does Return to Forever ring a bell? Geeesh.
164
Bill Kreutzmann
one of the best drummers, probably should be behind bonham as number three best drummer
Bill was extremely creative and innovative in the drum parts he created for The Grateful Dead... His part are intantly recognizable as are the Dead songs they are in... As part of the first band to use and highlight double drummers, he and Mickey Hart created that whole Jamband Genre style of drumming, that all past, present and future Jambands have and will rely on as their foundation. Their interactive drum solos are the stuff legends are made from. When I saw my first Dead show back in 1983, I was instantly hooked and am still a fan to this day, as well as a jamband drummer myself.
V 1 Comment
165
Mike Wengren
First ten seconds of Perfect Insanity, anyone? I can't believe he wasn't even on this list. Pshaw. - WolfsQuill
166
Cesar Zuiderwijk
Everything looks easy with this guy. Listen to Radar Love. Great drumming. Good fat beat.
Phenomenal drummers of the Golden Earring!
167
Ed Shaughnessy
The Tonight Show drummer. Loved the sideburns as well as the drumming.
168
Narada Michael Walden
Yay, Narada! He is also one killer composer as well
His drumming was so far ahead of it's time, he should have been considered an extraterrestrial... Light years ahead of eveyone else, except maybe for Cobham... but they were both branches off the same tree... listen to The Mahavishnu Orchestra to see how both these men were just off the cuff!
169
Jim Keltner
ABSOLUTELY one of the best ever period!
Jim Keltner, having played for Gary Wright, Steely Dan, The Traveling Wilburys, George Harrison, etc., he deserves to be on the Mount Olympus of drummers
I'm not sure why Keltner is so far down on this list, especially with so many little heard og, or downright unkown drummers on this list... This Man's accomplishments speak for themselves. He's done it all... Both studio and live playing. And I've seen him play live and he is nothing short of amazing. His time keeping is impecable, but he has real feel. He should be at least in the top 20 in my book anyday of the week. He is an integral part of music history and should be revered as such accordingly...
170
Levon Helm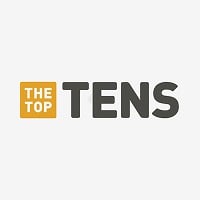 Mark Lavon "Levon" Helm was an American rock 'n' roller, Americana musician, and actor who achieved fame as the drummer and regular lead vocalist for The Band.
He could sing and drum at the same time. A legend.
Levon Helm, in my mind, was and always will be, The KING of groove and feel, as well as an amazing singer... having worked several of his shows as a stagehand before he died, I have first hand experience of this kind, gentle soul's ability and depth as THE consumate entertainer... I also believe that I have the last set of sticks he ever used in a live performance, as he gave them to me as a gift at his last show held at The Tarrytown Music Hall, in Tarrytown NY. He will be missed...
V 1 Comment
171
Aynsley Dunbar
Good, Solid Rock Drummer... loved him in Starship 1979 - 1981... But greatest, not so sure about that...
Zappa to Journey, from blues to rock to pop, Aynsley should be higher.
172
Max Weinberg
Holds E Street together through all of Bruce's antics.
Max to the Max, he is just as intergral to The Boss just as Steve Van Zandt and the late Clarence Clemmons were
173
Carter Beauford
Hello!... Top 5 at least!... Probably top 3!... Time to get with the times people. Take the time to actually listen and watch this natural.
What I don't know how to compare him to Peart or Bonham stylistically but watching him play live is incredible. He is easily a top 5 drummer on this list.
V 3 Comments
174
Mick Tucker
Not that well known worldwide, but probably the best drummer that ever lived
I think he was one of the best drummers in the world
The best in the world.
He was so underestimate x
V 3 Comments
175
Andy Kubiszewski
just listen to march of the pigs
176 Derek Roddy
177
Raymond Herrera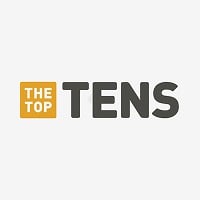 178 Yasunori Sakurazawa
179
Bun E. Carlos
It's a shame he's not higher on the list. One of the best, most underrated drummers in rock and roll, who was asked to play on John Lennon's last album. That my friends should tell you something right there.
Bun E. Is very underrated and a big reason why Cheap Trick was one of the best American bands of all time.
Bun E. IS THE MAN. Small kit, big kit, small sticks or big sticks, he is just the man!
Best drummer and sex god. Brad forever!
V 2 Comments
180
Dave Abbruzzese
Truly electrified Pearl Jam's concerts and brought an energy not heard of in the studio versions
Truly amazing definitely one of the best drummers ever, the best in my eyes. the use of the snare and symbols is electrifying, Pearl Jam should never have fired him.
PSearch List
Recommended Lists
Related Lists

Top Ten Best Female Drummers of All Time

Most Technical Drummers of All Time

Top Ten Greatest Rock and Jazz Drummers of All Time

Greatest Guitarists & Drummers of All Time

Greatest Christian Drummers of All Time
List Stats
33,000 votes
379 listings
10 years, 8 days old

Top Remixes (73)

1. Neil Peart
2. Buddy Rich
3. Vinnie Colaiuta

maggot-104

1. John Bonham
2. Keith Moon
3. Dave Grohl

rocknrollstar_k16

1. John Bonham
2. Keith Moon
3. Neil Peart

Tjgrant10
View All 73
Posts
Error Reporting
See a factual error in these listings? Report it
here
.