Best Dubai Web Design Companies
The Top Ten
1
Sparx IT Solutions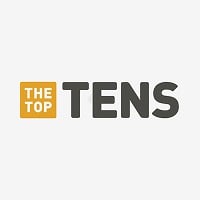 Sparx IT Solutions is a web & app development company that creates user-centric websites. Designing apps that could easily engage the audiences is one among the several profiles of the company. The company has a dedicated team of professionals as a result of which it successfully delivers projects within ...read more.
Some of my friends suggested me to choose Sparx IT Solutions to get my website design project accomplished. And, I am happy to rely on their words. I did not face any difficulty while working with them as they offer multilingual web services. Thank you guys! Keep it up
Visit Website
2
GulfWebStudio
New to market? Do you need a website? Or Improvise your existing website? Don't worry! We provide solutions for all the above queries. We are one of the best web designing companies exclusively in UAE providing services like web application and designing, logo designing, SEO services, corporate presentations and much more with perfect team of designers and technologists and of course at a best price! - gulfwebstudio
Visit Website
4 GO-Gulf.com
5
webchannel
When we decided to create our company, our vision was to bring to life a website that didn't look like a website. We were thrilled when we found the Web Channel's team. They took our vision and made it come to life. Web Channel is with no doubt the best design company I ever worked with. I will come back again. - azim
6
WeWantTraffic
They are the best, but unfortunately the prices is 2 much expensive they should reconsider this thing.
A well known web services provider in Dubai from 2009. I am surprise why they are not in this list.
I think it is the best digital agency in the Middle East.
7 Sparrow Solutions
8
Incubasys
With eyes on every detail of the project and the passion to think out of the box and create masterpieces, Incubasys has created award-winning experiences for start-ups and big businesses alike. - Fizzah
9
Globus
Covers everything around the web
10 Planet Green
The Contenders
11
Puneet Sakhuja
Puneet Sakhuja is a wonderful designer with vast experience with different businesses. He worked with me very closely to solve my business issues, and to achieve my objectives!

The final result was beaitiful. Highly recommended web designer in Dubai.
12
Netstudio
Drupal Web Design Agency with exceptional design quality, quick response times and after sales support.
13 A2solution
14 Wisdom
15 Ummah Design
16 Conqueror
17 Design Arabia
18
element8
Web design company based in Dubai
19
Intersmart
I heard about this company before and recently contacted them for redesigning my company website. I am really satisfied with their work and they deliver the work on specified time. Our employees and clients really likes the new design. Good work from Intersmart
One of the top web designers in Dubai and all across UAE
20
WebStyle Dubai
Highly experienced and professional team offering fullservice solutions
21 Branex.ae
22
Digitalpoin8
They are very good with web development skills
Best web design company in Dubai.
23
Social Hunt
In my experience social hunt small but one of the finest web development and online marketing agency they deliver you project on time that's the quality of an organization.
24 McCollins Media
25 WebMunky
26
Nexa
From Website Design, Search Engine Optimization, Social Media Management, Content Marketing or a fully integrated and creative digital marketing strategy, Nexa has both the track record and in-house ability to support your business. We create wonderful digital experiences that drive business.
27
Escape Advertising
Escape Advertising - A Leading Website Design & Development agency Dubai, UAE offers reputable services with expert developer & designer, Call - +971 50 987 4899
28
ICreativeMind
Great Service...
29 DigitalSME
30 inlogic
31
Emirates Graphic
Great company, they helped me on designing and developing my mobile application called TGL Dubai
At Emirates Graphic, we love to challenge the status quo and we won't hesitate to push boundaries in order to fulfil your vision and help you reach new heights.Our carefully handpicked team of professionals is passionate about helping clients communicate and resonate with their audience using creative, innovative, and intelligent problem solving. We create unique and beautiful websites, help our clients market their business and reach their target audience in the most effective ways, and strengthen brands to successfully tell their story.
32
SpiralClick.com
Spiralclick has a very knowledgeable and cooperative team and they have the capability to produce a high quality service. I like their services. Thanks for my pet website design..
It's very impressive and also satisfactory. Thanks... Surasri Acharya from India
Leading up to the Dubai Expo 2020, we offer our clients marketing expertise and exceptional creative talent in combination with our business experience in the Middle East region.

SpiralClick is a boutique agency offering affordable creative services specializing in:

• Web and mobile application design & development
• Search engine optimization (SEO)
• Online and print marketing
• Corporate identity and branding designs
• Copy writing & communication services.

For more information please visit our website http://www.spiralclick.com
33 Al Wafaa Group
34 Adcircle.ae
35
Minutesuae
Minutes Web Designers
I highly recommend Minutes Web Designers for their creative and professional web design in Dubai and UAE.
- Mohamed Anz, Marketing Manager in Akher Alanbaa press
36
RGB Tech Systems
RGBTECHSYSTEMS is a best Website Design
a nd development company in Dubai, UAE. Best in the sense both
c ompany and developers are well experienced, expertise, and creative
t hinking to build a niche website which clients expected and it will
b e committed to user satisfaction. We have branches across the places
l ike, Abu dhabi, Kuwait.

For more details contact us at :- http :// w ww.r gbtechsys .com
37 Beunique Group
38 Betterweb
39 redberries.ae
40 Digitalnexa
41
Brandster
Welcome to Brandster. An award-winning digital marketing and web designing company based in Dubai, UAE. We craft user experience driven Web design & Development, Mobile Apps & SEO to grow your business.
42
Webreacts.com
Webreacts.com is one best best web design companies in Dubai - abdulhk79
43
Dezigner Online
Best Web Design & Digital Marketing Solutions Provider in Dubai
44
Prototype
Award-winning website design and development company that specializes in UX design. - jomelalos
45 Cactimedia
BAdd New Item