Dumbest Cartoon Characters
gunsnroses
The Top Ten
1
Patrick Star - Spongebob Squarepants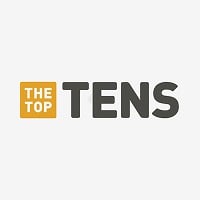 Patrick Star is a fictional character in the American animated television series SpongeBob SquarePants. He is voiced by actor Bill Fagerbakke, who also voices numerous other characters on the show . Created and designed by marine biologist and cartoonist Stephen Hillenburg, the series creator, Patrick ...read more.
Sure he's dumb but that's what makes him funny!
I just finished watching an episode of spongebob where him and pat get rare cards and I actually looked up on google "the dumbest cartoon characters" and had to comment on pat. He is by far the dumbest char ever!
In the beginning of the show Patrick's stupidity is what made him charming and we got a good amount of classic lines from him, but since season five, it's really gone down hill. Patrick now is pretty one dimensional and there have been episodes where they use his stupidity to make him rude, get Gary almost killed (not kidding) and really unlikable.
He is a genius, since he can play a wumbo sized mayonnaise.
V 82 Comments
2
Ed - Ed, Edd And Eddy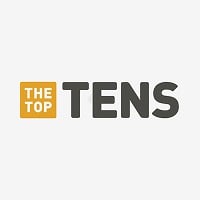 Ed is one of the three protagonists in the Canadian-American animated comedy television series Ed, Edd n Eddy. He is the strongest and the least intelligent member of the Eds.
I choose Ed over Patrick simply because Ed, in my opinion, is more likable than Patrick, despite them basically holding the same idiocy. Now these days, Patrick is so dumb that it's not funny anymore, but rather more frustrating and annoying, while Ed still managed to be funny while being stupid, never once annoying me. Also, Patrick may have his touching dumb moments, but there are also many times where he is just a jerk (Valentine's episode, When he was crowned King), but Ed always cared for Edd and Eddy... in his own way Also... GO NERDS! He is a comic/video game lover! GO ED!
Dumbest, but funniest cartoon character I've ever seen
They all talk so stupidly
Ed is funny.
V 4 Comments
3
Peter Griffin - Family Guy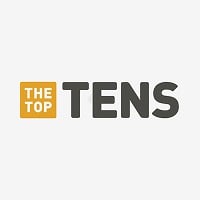 Peter Griffin is the main protagonist and titular character of the American animated sitcom Family Guy.
Employer: So, Peter, where do you see yourself in five years?

Peter: (thinking) Don't say, "Doing your wife." Don't say, "Doing your wife." Don't say, "Doing your wife."

Peter: Doing your...(sees the employer's family picture) son?
"Well sir I may be a idiot but there is one thing I'm not sir and that sir is a idiot"-Peter griffin. - PotBellyPup
Lol I remember the in one episode Peter was on a plane he got up on the plane anD went to an emergency door and it said "Do not Open" and he opened it and everyone flew out.
A fatter, dumber version of Homer Simpson.
V 8 Comments
4
Homer Simpson - The Simpsons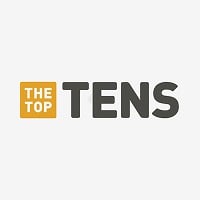 Homer Jay Simpson is the protagonist of the American animated television series The Simpsons as the patriarch of the eponymous family.
"Ah I have 3 kids and no money. Why can't I have no kids and 3 money? " -Homer Simpson
What is mind? It doesn't matter. What is matter? Never mind - Homer Simpson
for once I want someone to say to me "Sir" without the "your making a scene"-Homer Simpson
I am so smart s m r t a quote from homer
V 9 Comments
5
Billy - The Grim Adventures Of Billy And Mandy
I grew up with Bill and Mandy and Billy ALWAYS MADE ME LAUGH!... Granted Mandy was always and still is my favorite but Billy really knew how make me smile... DESTROY US ALL!
I hate that character from Billy and Mandy! He should be on the number one list because he's much more stupid than Patrick Star! Plus his nose is so huge he can snort the whole cocaine up his nose!
On my list he's number 11 - bolbi9
It's literally so stupid my nine month old sister don't like it and she watches T.V. for the color💢💢💢💢💢💢💢💤
V 8 Comments
6
Ralph Wiggum - The Simpsons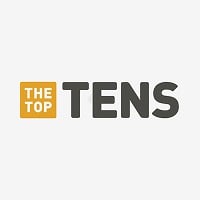 Ralph Wiggum is a side character in The Simpsons. He is the son of Chief Wiggum. Ralph is not very smart at all. He is voiced by Nancy Cartwright. Some episodes such as I Love Lisa and This Little Wiggy have him as a major character.
You know you're stupid when you one had a trope for incredibly stupid characters named after you. TVTropes.com has a trope called "The Ditz" for characters who are dumb, but for a short while, they also had a trope called "The Ralph Wiggum" for characters who take stupid to a whole new level. To qualify for that trope, you had sink bellow the average level of stupid, and only the dumbest of the dumb were put on this page (ex. Patrick Star). The fact that the trope was named after Ralph Wiggum and not Patrick Star or any of the other characters on this page is a testament to Ralph's extreme stupidity.
"I drink blue juice from under the sink"
"when I grow up, I want to be a catapillar"
"When I grow up, I want to be a triangle" - sam11855
Homer is only above because he's more popular! At least he can speak actual sentences and say things appropriate to the subject. (Usually)
Homer is above him because Ralph wasn't as dumb in the earlier seasons.
Oh watch "I love Lisa." and episode when he tells Homer that he's eating candle wax.
V 18 Comments
7
Cosmo - The Fairly Odd Parents
WHAT! He should be at the top. He doesn't even have a brain! He has jelly in his head! He is the definition of IDIOT! He gets everyone in trouble.
Cosmo has to be the dumbest cartoon character ever existed... But that's what makes his funny.
Cosmo:(after getting breast implants) I thought you said plastic surgery!
Timmy: (Laughs)
Cosmo: I'm keeping them.
Cosmo 1998: That's the first time the baby ever sat on the Sitter.
Cosmo now: I LIKE PIE!
God I hate him now. - PatrickStar3
V 10 Comments
8
Officer Barbrady - South Park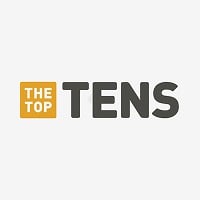 (sees Cartman to a cross) "T is for Turtle! " - gunsnroses
Why is he barely in the show anymore, I want him back, I hate that red headed cop
Lmfao! A dumbass who can't spell is criticizing a character who can't read!
Alledgely he is inogrant
V 3 Comments
9
Dora the Explorer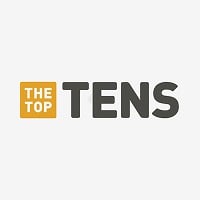 Dora is the main protagonist in the show "Dora the Explorer" her main occupation is exploring with her monkey friend Boots .
She can travel through the world with a monkey but she can't even see the stinking tree behind her.
I agree! I hate Dora ever since I was born. She is dumb and annoying and stupid. I hate everything about her. Her hair and her face there just dumb. This should be at the top because she is dumb.
That show is for babies you coward. I saw that on one episode that you were running away from that stupid bear. You should have been dead already you idiot! Anyone agree with me!
Well she taught us valuable life lessons like hm.. well nothing except teaching kids to act like they can't see anything and be like "where? ' when its right in front of them
V 26 Comments
10
Spongebob Squarepants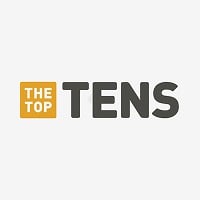 SpongeBob SquarePants is a fictional character and the titular character and protagonist of the American animated television series of the same name.
Patrick is the dumbest but Spongebob is also idiotic, which makes him and Patrick very funny
Yeah but SpongeBob is one of the most beloved cartoon characters ever! He is very nice happy funny and silly but he is pretty dumb. But he's also AWESOME!
He was in Seasons 6-9A but otherwise he has a HUGE advantage over Patrick when it comes to intelligence
He isn't that smart but if you compare him to Patrick, he's Stephen Hawking
V 7 Comments
The Newcomers
?
Buster Baxter - Arthur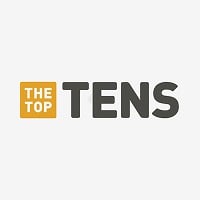 The Contenders
11
Lindsay - Total Drama Island
This is not the right friend for Beth.
"I'm bilanguagal: I can speak both American and English."
"I love musicals, especially the ones with singing and dancing"
-Lindsay
Actually, Starfire from TTG is 100000000 (add infinite amount of zeros) dumber. But Starfire is also less funny.
-KyubeyFuel
V 2 Comments
12
Stimpy- The Ren and Stimpy Show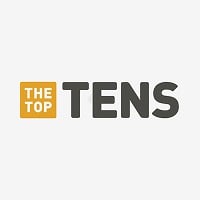 Stimpy... A total classic example of stupidity... I really miss him and Ren especially when Ren would try to kill him for his stupidity which always ruined Ren's plans
So dumb, pretty sure his dumbness and his big nose inspired all a generation of idiot cartoon characters... His brain pop up through his hear when he bends over...
Loved this show, Stimpy was, and I quote "Such a stupid idiot! "
Stimpy below Dora? That is already dumber than Patrick. - 445956
V 3 Comments
13
Chris Griffin - Family Guy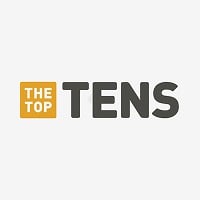 Christopher Cross "Chris" Griffin is a fictional character from the American animated television series Family Guy.
(Peter "wins" Trivial Pursuit)

Chris: My dad's smarting than your dad!

Meg: We have have the same dad, idiot!

Chris: Yeah, but mine's smarter!
Retarded fatty like his Dad!
14
Richard Watterson - The Amazing World of Gumball
This guy is definition of dumb!
The amazing world of gumball is my favorite show. Richard makes this show funny!
Plus he is married to a good looking lady!
Laugh out loud love their relationship! - gumballgal123
This guy is so dumb. he thinks his atm card was sorta lie a magic card where you dial the magic numbers for money to come. he's no better than homer
Super dumb is a good name for Richard. He's so dumb he has 1 thing on his to do list which is get mayo.
This guy is like awesome stupid
V 5 Comments
15
Cheese - Foster's Home for Imaginary Friends
I love him but he's ridiculously dumb - TheKirbyCreeper999
"I. Like. Cereal" LOL
16
Leni Loud - The Loud House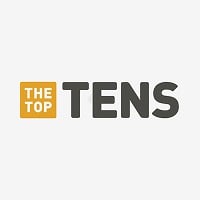 Leni Loud is a fictional character from The Loud House the second oldest of the Loud Family a bit of a ditz, forgetful and absent minded despite this she's a kindhearted person, a skilled fashion designer and is always willing to help others in need, she shares a room with Lori the oldest and suffers ...read more.
Sure, she's dumb, but that's what make her HILARIOUS sometimes, that's what makes her a likeable character
She is probably my favorite. She isn't really sharp but that's what makes her funny. To be honset, if I were to trust either Leni or Patrick, it's no contest. - TheCartoonManiac
She's mostly dumb about personal things (correct me if I'm wrong)
Yeah she's pretty dumb - Gametheorysucks
V 7 Comments
17
Beavis - Beavis and Butthead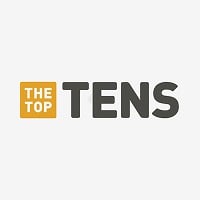 Beavis is a fictional character. He is one of the young teenaged protagonists on the MTV animated series Beavis and Butt-head.
This show is VERY fun to watch ad their stupidity makes it better!
Beavis is obviously the dumber of the two, at least Butt-Head attempts to solve a problem they come across.

How is Beavis not number 1 again? - rennyraccoon
18
Sanjay - Sanjay and Craig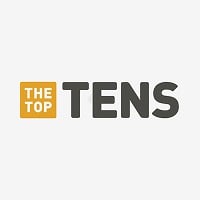 Dresses up as a half naked fat guy imitates laughs eats floor gum and thinks an inflatable gorilla is heaven
One example, he dance very stupid on the theme song when on the part Sanjay and Craig say "YO! WHAT'S UP! " Also Craig too.
He thinks that acting like a complete imbecile is cool. - Goatworlds
Is he the human?
19
Gir - Invader Zim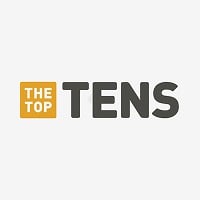 He's so damn dumb its funny and adorable
That's what makes little Gir funny!
He's dumb. That's why he is amazing
"Master, where did you go? "
V 2 Comments
20
Dr. Marbles - Cyberchase
He's stupid because he does not know how to fix montherboard
PSearch List
Recommended Lists
Related Lists

Top Ten Best Cartoon Characters

Top 10 Most Annoying Cartoon Characters

Top Ten Gay Cartoon Characters

Best Cartoon Network Characters
List Stats
1,000 votes
230 listings
8 years, 359 days old

Top Remixes (23)

1. Patrick Star - Spongebob Squarepants
2. Ralph Wiggum - The Simpsons
3. Stimpy- The Ren and Stimpy Show
ToddJacobson

1. Patrick Star - Spongebob Squarepants
2. Peter Griffin - Family Guy
3. Billy - The Grim Adventures Of Billy And Mandy
egnomac

1. Dora
2. Caillou - Caillou
3. Peppa Pig
JPK
View All 23
Posts
Error Reporting
See a factual error in these listings? Report it
here
.