Top Ten Dumbest People In History
everton96
The Contenders: Page 2
21
Jenny McCarthy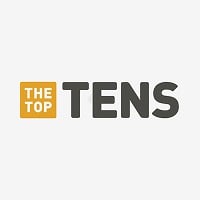 22
Ken Ham
Ken ham has to be one of the dumbest people to ever walk the earth! He truly believes in the bible lol! A virgin birth. A man who lived in a whale. Not to mention Noah's arc! Ken ham you have my vote for at the very least an extremely gullible idiot!
Why on earth would Ken Ham be on here, I'm a Christian myself and he defended what I believe, in my opinion he is a brilliant man
He is NOT DUMB! It's just because he truly believes in the bible[ I do too] and all the things in the bible such as Noah's Ark are true but Noah got help from the Lord Jesus.Every thing had been done in the bible by God's Word.In my opinion he is very brave because he speaks and basically preaches out loud like the people in the bible.He is very intelligent.
Lemme see...
He tries to disprove evolution, though there's a lot of evidence.
He thinks that Noah built an ark quickly with primitive tools, yet his replica took years with cranes.
"Were you there? "
Ham thinks that humans achieved clothing because of sin, of all things.
He believes that dinosaurs, like all other animals in the Garden of Gympie Gympie (oops, I mean Eden) were herbivores, never mind the fighting fossil of the Velociraptor and Protoceratops.
"There is one dog kind, one cat kind, one bear kind, -proceeds to do so for 10+ hours-
He uses beautiful reptiles, an insect collection, botanical gardens, and an Allosaurus fossil as indoctrination tools.
He's fine with his God being the one true god, but he would go insane with any other one.
He believes that atheists, agnostics, or polytheists would be subjected to murder.
He uses children as a weapon. He indoctrinates them.
"I believe what the Bible says is true! "
He's insulting both America ...more
23
Mao Zedong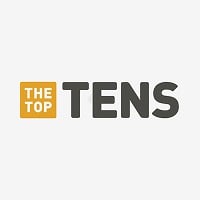 Mao Zedong, also transliterated as Mao Tse-tung and commonly referred to as Chairman Mao, was a Chinese communist revolutionary and founding father of the People's Republic of China, which he governed as Chairman of the Communist Party of China from its establishment in 1949, until his death in 1976. ...read more.
Why is this the photo of Mao Zedong?
He forced tens of millions of people to work jobs they had no experience with and ended up starving around 60 million people to death. I wouldn't exactly call that smart.
Who is this bimbo superman or what
...I can't stand him he is dumb
V 13 Comments
24
2 Chainz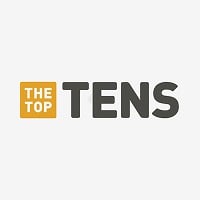 Tauheed Epps, als o known as 2 Chainz, is an American rapper. He is more popular when contributing guest verses to people like Kanye West, B .o. B, and Lil Wayne . His latest album, ColleGrove, came out earlier this year .
25
Joseph Stalin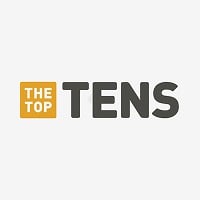 Joseph Vissarionovich Stalin was a Georgian dictator, and was the leader of the Soviet Union from the mid-1920s until his death in 1953. Holding the post of the General Secretary of the Central Committee of the Communist Party of the Soviet Union, he was effectively the dictator of the state.
Not really dumb, just manipulative and evil.
He and hitter should compare notes
Not stupid just VERY VERY evil
Can safely say he's a maln-bitch.
V 5 Comments
26
Nero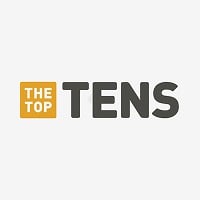 He is a worlds apart if you compare him to the likes of Marcus Aurelius and Caesar himself. He wasn't a leader, maybe an artist and entertainer but not a leader.
Okay, so maybe he wasn't Einstein, but hardly ANYBODY is. The guy may have been a psycho, but he wasn't stupid. Nero doesn't belong on this list.
He's the perfect example of what could have been a fine ruler, full of intelligence, degenerating into a decadent sadistic slob. All because he gave in to his baser nature.
Nero was psychopathic, but not stupid. - aarond9010
27
Silento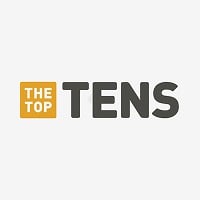 He made one awful song and then he disappeared and was forgotten about - christangrant
Stupid never ending song
HIS SONG SUCKED
28
Al Gore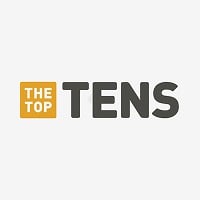 Albert Arnold "Al" Gore Jr. is an American politician and environmentalist who served as the 45th Vice President of the United States from 1993 to 2001 under President Bill Clinton.
"Manbearpig is real- I'm super cereal."
Obviously none of you guys are among the 97 percent of scientists who say he's right.
Like Lincoln said, "You can fool some of the people all of the time and all of the people some of the time. But you can't fool all the people all the time".
Joan can you call him stupid HE KILLED MANBEARPIG
V 10 Comments
29
Snooki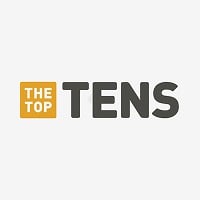 Nicole Elizabeth "Snooki" LaValle is a Chilean-American reality television personality and dancer who is best known for being a cast member of the MTV reality show Jersey Shore and starring in Snooki & Jwoww.
I thought this was a list for dumb people. Why then, are there so many people on here that are actually smart? This person is truly dumb. But tons of others above SNOOKI are not! I hate Obama, but he is not dumb. I hate Michael Moore, Hitler, and George Lucas, but they are nowhere near dumb. Busch is not dumb either! He was not the best president, but he is far from dumb. I would put snooki at 2. Do you know who should be number one? Not Obama, Busch, Hitler, or even Moore, but the majority of AMERICAN PEOPLE! Us! We have been dumbed down to the point where we are calling are evil, but still smart leaders dumb! Are education system is crap, our food is crap, are medical system is crap, and we are basically mentally retarded because of it! We can stay distracted in our bubble and watch the idiot tube, or we can stop being victims of crimes against humanity, get out of denial, and hold the evil ones accountable! Leave it to us to call the man whos administration brought us socialism ...more
Snooki: the mind who brought us this famous quote:"I don't eat ' lobster or anything like that...because they're alive when you kill it."
She is not bad she stop drinking when she was have her baby so she is not DUMB AT ALL
look hight
V 5 Comments
30
Chris Brown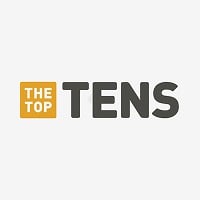 Christopher Maurice "Chris" Brown (born May 5, 1989) is an American singer, songwriter, dancer and actor. Born in Tappahannock, Virginia, he was involved in his church choir and several local talent shows from a young age. He is most well known for his physical assault towards the singer Rihanna in ...read more.
Cris is the best who thought he was dumb
31
Kellie Pickler
Just watch her on "Are You Smarter Than a 5th Grader? " and "Family Feud".
V 1 Comment
32
Soulja Boy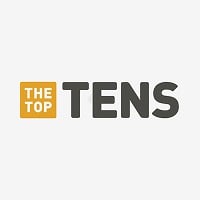 DeAndre Cortez Way, known professionally as Soulja Boy Tell 'Em, or simply Soulja Boy, is an American rapper, record producer, actor, and entrepreneur.
33
Jihadi John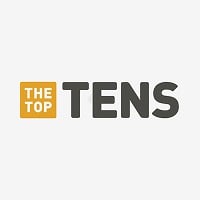 Mohammed Emwazi was a British Arab alleged to be the person seen in several videos produced by the Islamic extremist group ISIL showing the beheadings of a number of captives in 2014 and 2015. A group of his hostages nicknamed him "John" since he was part of a four-person terrorist cell with English ...read more.
34 HowToBasic
35
Megan Fox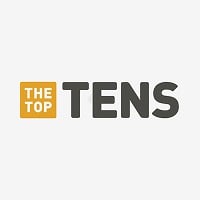 Megan Denise Fox is an American actress and model. She began her acting career in 2001, with several minor television and film roles, and played a regular role on the Hope & Faith television sitcom.
Megan fox is not dumb. She is just a great remodel and pretty girl, that is all. I honestly think you guys are jealous of her.
She compared the Jewish director Michael Bay to Hitler.

Ten points to Gryffindor.
When god handed out braincells she was getting pounded at the toilet.
Megan is the dumbest person in the werld
V 18 Comments
36
PSY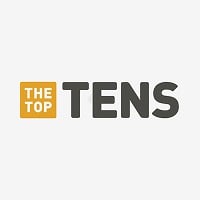 Park Jae-sang, better known by his stage name Psy, stylized PSY, is a South Korean singer, songwriter, record producer and rapper.
PSY I wouldn't say is dumb.. his song is kinda cool and creative but, he made the most seen video "Gangnam Style"on YouTube! He is more likely all around the world!
His song isn't the best but he made millions on it
Psy isn't dumb. He actually made the most popular video on YouTube. Sure it talks about killing Americans, but it's a free country people.
This guy is an idiot - CartoonsLoverForever
V 14 Comments
37
Pol Pot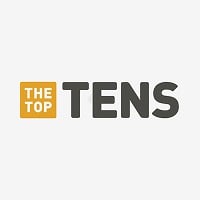 Pol Pot, born Saloth Sar, was a Cambodian revolutionary who led the Khmer Rouge from 1963 until 1997. From 1963 to 1981, he served as the General Secretary of the Communist Party of Kampuchea.
Sounds like he smokes a lot of pot to win at the polls
38 Chris Bores
39 Birdman
40
Whoopie Goldberg
If you've voice acted as a hyena in a Disney film you are not stupid... #HYENA
Her name is Whoopi, and she doesn't belong on this list anyhow.
She's awesome. Does not belong anywhere near this list.
uh...no
V 1 Comment
PSearch List
Recommended Lists
Related Lists

Top 10 Smartest People In History

Top Ten Most Evil People in History
Top Ten People Who Don't Deserve to Be On the List of Most Evil People In History

Most Significant People In American History
List StatsUpdated 23 Aug 2017
6,000 votes
383 listings
6 years, 20 days old

Top Remixes (32)

1. Nicki Minaj
2. George W. Bush
3. Justin Bieber
PositronWildhawk

1. Justin Bieber
2. Nicki Minaj
3. Axl Rose
05yusuf09

1. Flo Rida
2. Silento
3. Kim Kardashian
christangrant
View All 32
Posts
Error Reporting
See a factual error in these listings? Report it
here
.