Dumbest Rapper Names
You may like their songs, but you have to admit, the names are stupid.
The Top Ten
1
Solja Boy Tellem
I seriously don't understand the difference between soulja boy and tellem. Seriously what is the difference? Also the name is retarded, because it has no meaning to the name, come on give a meaning.
For sure I agree and its not just his name thats random but the things he sings as well. who says crank that harry potter or sponge bob!
Nas and Eminem and 2pac don't deserve to be on this list like Nasir Jones and M&M Marshall Mathers. Soulja is a stupid name... No doubt
No you are wrong
V 20 Comments
2
Waka Flocka Flame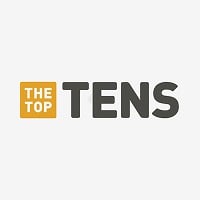 Juaquin James Malphurs, better known by his stage name Waka Flocka Flame or simply Waka Flocka, is an American rapper from Atlanta, Georgia.
Why in the world would you wanna be called Waka Flocka Flame?! That's so stupid!
Shorty S***stain and Peanut Butter Wolf should definitely be near the top, too.
Just look at the name... It's ridiculous. - Lissie19999
If this isn't ridiculous, then I don't know what is..... - Celestius
This name is just dumb as heck. Walk a flock of flame
V 14 Comments
3
Lil Wayne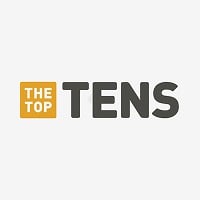 Dwayne Michael Carter, Jr. is an American hip hop "artist" and is often referred to as one of the worst "rappers" of all time. He was signed to Cash Money Records by Birdman at a young age. He has been critically acclaimed and even more panned throughout his career. He's often criticized for talking ...read more.
Stupid Name that shows no creativity, He doesn't even write his own lyrics (and the Lyrics in his songs are stupid as well), his voice sounds like he's been choking on that cough syrup he's been addicted to...
He's 30-something years old and he's still calling himself little. Bow wow was originally known as lil bow wow but changed his name over time as he got older.
Hate his name. His music sucks. Never just start with gangsta rap music then switch to making love songs.
The reason he calls himself lil is that he is short guys, we all know that he is not that young
V 11 Comments
4
P. Diddy
sounds like a 3 year old telling his mom he has to go to the bathroom. "mama I gotta p diddy. "
They don't know what to name themseLves these days... P. Diddy? WTF IS THAT?!?!? - rebeLLious
It means puff daddy, he is the puff daddy, it means he is the king of the chronic (he smokes weed). Not that I'm saying he is a good rapper but at least show the full version of his name -_-
More like the abbreviation of PIECE OF DICK
V 13 Comments
5
50 Cent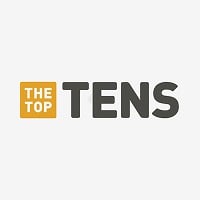 Curtis James Jackson III, better known by his stage name 50 Cent, is an American rapper, actor, entrepreneur, investor, record, film, and television producer.
Might as well call himself one cent
What a stupid name. But, I have to hand it to the guy; he did really well in the hip-hop game and in pop culture while having the dumbest name of all time! Now that is an accomplishment.
Pronounced, Fiddy, not FIFTY.
If you actually knew why he called himself that then you would be amazed
V 10 Comments
6
Vanilla Ice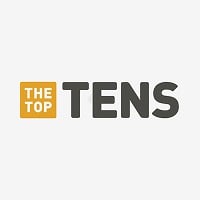 Robert Matthew Van Winkle, known by his stage name, Vanilla Ice, is an American rapper, actor and television host.
Lil Wayne and 50 cent are alright, Eminem is okay, and I find no problem with T-pain, now Vanilla Ice, wow that is so stupid, I also agree for soulja boy, and flava flav
Not particularly a good rap name to use. Vanilla? Ice? - marlonacott
That's a name that should be given to ice cream or a male homosexual stripper
Also he's not that famous
Chocolate ice - SoloPotato
V 3 Comments
7
Peanut Butter Wolf
Holy god! What the hell is a peanut butter wolf! A wolf made of peanut butter? Or a wolf that eats it! Seriously this is the most ridiculous name I have ever heard, and probably the most DUMB name ever, especially for a rapper!
How is this not top of the list this is the funniest rapper name I have ever heard of. It sounds like an idiot thought of his favourite things and just put the words next to each other.
Are you serous?! There is actually a rapper named peanut butter wolf?!?! What is that even supposed to be?! No wonder I've never learned of this weird ass rapper
It's a sexy name
V 13 Comments
8
Snoop Dogg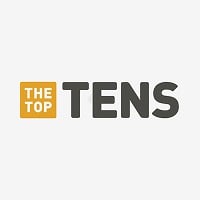 Cordozar Calvin Broadus, Jr., known professionally as Snoop Dogg, is an American rapper and actor from Long Beach, California.
Snoop dogg is a great name its from charlie brown snoop lion is dumb but dogg is great
At Least It's Better Than Snoop Lion - BeatlesFan1964
He's named this because his mom used to call him that and he used his childhood nickname people don't say nothing if u don't know nothing
So much better than Snoop Lion - SoloPotato
V 6 Comments
9
Ol' Dirty Bastard
Really? SERIOUSLY!?!?! How dumb. Ol' Dirty Bastard is a GREAT name, isn't it? Don't you just love it? Who wouldn't wanna be called an old unwashed freak?
Very funny and humiliating.
I love his music, but his name is what really bothers me. REST IN PEACE DIRTY!
Worst rapper name ever
V 1 Comment
10
Birdman
A dumb name after a homosexual superhero from the old Cartoon Network shows!
He also has a nickname baby. Really? What grown man calls himself baby?
Naming himself after a homosexual superhero from an old Adult Swim T.V. show.
Birdman? Really?!?! Bird mans the name of an overrated movie
V 3 Comments
The Newcomers
?
YoungBoy Never Broke Again
One would think that the NBA in his new would refer to the basketball league. However, that is not the case here as it means "Never Broke Again". Not only does that make the name long but it also makes him sound stupid with this name. - SelfDestruct
The Contenders
11
Ty Dolla Sign
Don't come for my boo! Y'all better back off!
12
Lil Poopy
By far the worst rapper name ever! I don't care that he was only 8 years old, it's still a horrible name for anyone! - DaWyteNight
He's retarded
Because sometimes they don't come out big.
Get this to #1! The name is so ridiculous! 😫 Ew! - Arcxia
13
The Game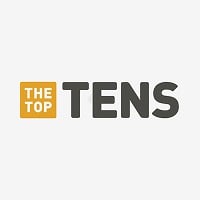 Jayceon Terrell Taylor, better known by his stage name The Game, is an American rapper and actor. He was born on November 29, 1979 in Los Angeles, California. Game spent most of his childhood in foster care (up until high school) even though he knew all of his brothers and sisters. Since 2002, Game ...read more.
It's not a bad name. It just sounds like anything else you would normally say
Stupid! More like the lame
And we all just lost it
14
Shorty S***stain
(I HAVE NOT HEARD OF THIS RAPPER OF MUSIC BEFORE) But if this is REALLY a rapper and his 'chosen' name, than this is dumb! SO STOP, SO HE'S SHORT AND A S*STAIN?! Well done! - marlonacott
No doubt.Shorty sh*tstain from the wu-tang clan affiliate group brooklyn zu has the worst name.
- Chris-1
Has to be the stupidest name ever.
what
V 7 Comments
15
Flo Rida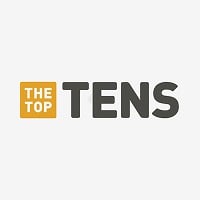 Tramar Lacel Dillard, better known by his stage name Flo Rida is an American hip hop recording artist from Carol City, Florida.
Well The Names Better Than Peanut Butter Wolf. Peanut butter wolf wow
How do you hate on his name? Seriously, his name comes from his hometown, that's loyalty if you ask me
Florida is a state not a town
Its literally just the word Florida but split into an awful rapper that gives Florida a bad name - christangrant
V 2 Comments
16
Baby Boy Da Prince
I was just about to vote for Juicy J until I saw this. WHAT KIND OF NAME IS THIS!?
V 2 Comments
17
Chamillionaire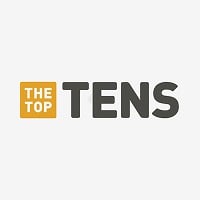 Was previously thought to have evolved from Charmander the Pokemon.
Sucks to become a chamillionaire if that worth isn't held by gold bars.
HE IS the CHAMILLITARY MAN OK he has a pretty dumb name but you have to admit this guy can rap faster than Usain Bolt on steroids!
18
Big Pun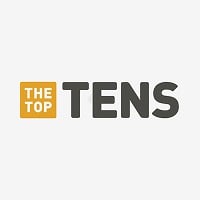 Christopher Lee Rios, better known by his stage name Big Pun, was an American rapper. Emerging from the underground hip hop scene in The Bronx borough of New York City, in the early 1990s, he was the first Latino rapper to have an album certified platinum as a solo act. ...read more.
What pun are you talking about?
Well its Big Punishemt actually... - oliverpaw
19
Lil Uzi Vert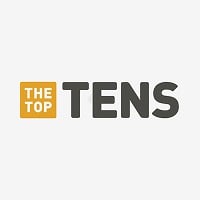 Symere Woods, better known by his stage name Lil Uzi Vert, is an American hip hop recording artist and songwriter.
This name is the stupidest name for a rapper and it suits him because he sucks has a rapper he would be good as a noble mumbler
His name is retarded and it makes no sense and he is ugly.
ya ya ya
If you have the word "Lil" in your rapper name. You will, live a bad
Life. - SoloPotato
20
Kardinal Offishall
Makes absolutely no sense
He's an official for the St. Louis Cardinals? - Mcgillacuddy
PSearch List
Recommended Lists
Related Lists
Top 10 Rappers Who Use Their Real Names

Top 10 Best Rappers W/ "Lil" In Their Name

Best Rapper Names
Best Names for New Rappers
List Stats
2,000 votes
159 listings
12 years, 90 days old

Top Remixes (10)

1. Waka Flocka Flame
2. Ty Dolla Sign
3. Solja Boy Tellem
Aquaturtle

1. Waka Flocka Flame
2. Flo Rida
3. Peanut Butter Wolf
Nachoman13

1. Big Pun
2. Ol' Dirty Bastard
3. P. Diddy
marlonacott
View All 10
Posts
Error Reporting
See a factual error in these listings? Report it
here
.