Top Ten Dutch Soccer Players of All-Time
1
Johan Cruijff
The greatest footballer in history
He changed football world wide. To think he did not participate in the second world cup final in Argentina. Even without him Holland made the final game but lost to Argentina, the host country. That made two world cup finals Holland lost in the final game to the host nation.

He was voted player of the 74 world cup and in a poll was voted European player of the century. He was something else. Glad I saw him play.
The master of the Dutch game.
Probably the best Dutch midfielder of all time as well as one of the best midfielders of all time period...even has a move named after him, the "Cruyff"
2
Arjen Robben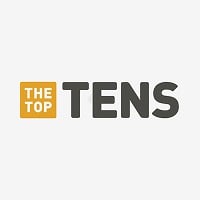 Arjen Robben is a Dutch professional footballer who plays for German club Bayern Munich and is the captain of the Netherlands national team.
Amazing dribbling skills 2nd best dribbler in the world right after Messi. Has the best foot I have ever seen (his left). Insane speed and stamina. Great playmaker. Creating tons of chances 151 chances created in 18.6 bundesliga matches in 2014/2015. His threat level pulls defenders like bees to him. I think he is after Cruyff the best player maybe tied with van Basten. He is suffering from injuries on a severe level just like van Basten, if he was never injured I have no doubt he would be the best in the world which now is Messi.
This guy has extreme dribbling skills, able to make almost impossible goals effortlessly, and he's the fastest player on the team. The only downside is that he sometimes doesn't pass when there are other players wide open near the goal.
Best player on bayern... And the world
He has the second best dribbling in the world currently behind Messi but his dribbling is more unique and has more skill moves
Fantastic long shot that terrifies any goalie with such a curve on the ball
Good guy in and out of the field:)
He is my favorite player
3
Robin Van Persie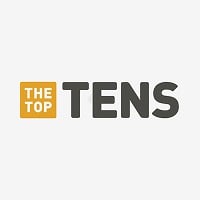 Dutch footballer from Rotterdam born on August 6 1983. Currently plays for the Turkish club Fenerbahçe S.K and The Netherlands national football team as the number 11. Robin Van Persie is known for playing for Arsenal and Manchester United, though his most notable goal was his header against Spain ...read more.
Most all around complete player in Dutch football history in my opinion, with an amazing knack for scoring goals and great footwork. He could honestly play as a striker, winger, center mid/attacking mid, or defensive mid and excel at any of them. Also has the most goals scored in Dutch national team history
Robin van Persie scored 30 goals this season and that's a lot of goal
He is a dutch master with fantastic skill and classy finishing, probably the best dutch footballer of all time
Robin van persie is a wonderful footballer and he is able to score very classy goals and easily the best player in national team.
4
Dennis Bergkamp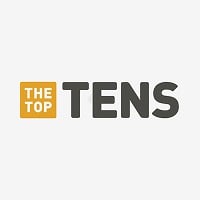 Dennis Nicolaas Maria Bergkamp is a Dutch former professional footballer, who is the assistant manager to Frank de Boer at Ajax.
An incredible striker and the most elegant and technically perfect player in Dutch soccer history. Bergkamp is a legend
God. His technique was excellent. His first touch was something of legend. He was a lethal goalscorer from outside the box. He was great dribbling with great control of the ball. He was skillful. He was just majestic
The Iceman has got everything a team, like Arsenal needs. Why shouldn't he be like third?. He was like amazing with his skills, his shooting and has way more skill and experience than Van Nistelrooy.
Definitely best player to watch could go round ne one without breaking a sweat, but would pick van nistelrooy first he was the perfect striker.
5
Marco van Basten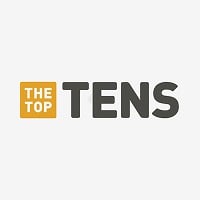 Marcel "Marco" van Basten is a Dutch football manager and former football player, who played for Ajax and Milan, as well as the Netherlands national team, in the 1980s and early '90s as a forward.
Pure Killer. When looking purely at scoring goals and nothing else he might be the greatest in history... not just Netherlands but in the world. Only reason he isn't number one is because football also has other aspects next to scoring. But he mastered the most important one for a striker: scoring, making him top 3 in this list.
We will never know still had 5 good years in front of him.
Best player ever. Reason? Because if other players like messi, maradona or pele and many others had had the same problems of van basten they would have done another job.
After JOHANN CRUYFF, The best soccer MARCO VAN BASTEN in Dutch Soccer History in my opinion
6
Wesley Sneijder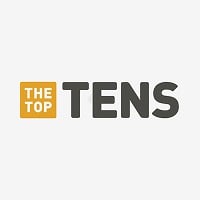 Wesley Sneijder is a Dutch professional footballer who plays for Turkish club Galatasaray and the Netherlands national team.
Most involved playmaker in Dutch football of all time in my opinion. Mayb not quite as quick or skilled as Cruyff, but is a better passer and is a free kick ace
Wesley Sneijder is great for Inter Milan and scored 5 goals in the 2010 FIFA wOrld cup
This guy has an amazing Free kick accuracy, long shot, passing, and also a pretty good darn finisher
His performance in 2010 world cup made me me his fan. I have nothing to say about him. Just awesome.
7
Ruud Van Nistelrooy
Amazing. Outstanding. Spectacular. Ruud Van Nistelrooy is my favorite football player ever, from all ages, nations and teams.
One of the biggest strikers in history of football... One of a kind player! Amazing ability to score!
Ofc! The best Dutch goal-scorer of all time. His sense is superb. Unfortunately, he is very underrated though its obvious to the wise fans, that Ruud is the best scoring machine of the Dutchmen.
Just had the ability to score form numerous positions. Had such a calm head in big games one of the greatest goal scorers of all time. Unfortunately he is underrated massively by everyone but he shouldn't be
8
Ruud Gullit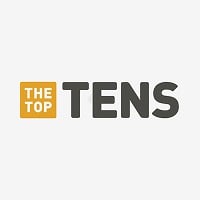 Ruud Gullit is a Dutch football manager and former footballer who played professionally in the 1980s and 1990s as a midfielder or forward.
I always loved Ruud's distinctive look; of course, being a powerful player with versatility and strength in the air as well as classy skills made him certainly a top five player in Dutch football history (most other similar lists rate him from 3rd to 5th best). Cruyff, van Basten and possibly Bergkamp were better players than the 1988 European Championship winning captain; as noted before, he also won European Footballler of the year (and dedicated the 1987 award to Nelson Mandela while Mandela was yet in prison). A class act as a footballer.
How can such an Iconic figures like Ruud Gullit, Marco Van Bastan and Frank Rijkaard who has played for the Netherlands' most successful era in football are not voted the top five of the list?
Wherever they played they won trophies.
How can a guy voted footballer of the year twice not be higher on the list. Milan were never the same without him, and sadly nor were holland
He was a complete player
9
Edwin van der Sar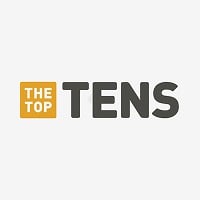 The best Dutch goalie... Attacking minded.
The best goalkeeper in the world
Scored goals with ajax as a goalie, what a man!
He has made some of the best saves that I have ever seen!
10
Memphis Depay
Freekick Ability as David Beckham style & teammate holland at world cup 2014 Wesley Sneijder responsible for set piece & Freekick. I hope Memphis Depay can hardworking for holland in Euro 2020 qualification for positive result.
Great forward like cristiano but
Just great!
Good dribbling 86%, sprint speed 88%, Long shots distance 85%, Team-mate in strike, amazing freekick ability 94%. Supersub Attack Winger in Euro 2020, Fifa World Cup 2022.
The Contenders
11
Virgil Van Dijk
Young and outstanding
Virgil
12 Stefan de Vrij
13
Patrick Kluivert
Are you serious? Patrick is not even top 5? This is craziness. He reached the 40 goal mark while playing fewer game than Van Persie. He was also all time goal scorer of the national team at a younger age. He was naturally gifted, better scorer, he could pass, his one touch. He was way more technical than Van Nistelrooy. I like Van Nistelrooy, but Kluivert was wayyy better. Without injury Kluivert would have been one of the all time top scorer in football history.
Are you serious? How could you omit Patrick Kluivert? Your list got to be redone. I am American, and I know well dutch soccer. Patrick Kluivert was one of the finest Dutch striker. In my opinion he was better than Van Nistelrooy, who is just a goal poacher. Kluivert was an all around striker. And he is the top dutch striker with 40 goals beofre he even reach 30.
Totally agree! It's a shame that somebody didn't have a clue when did this rating.
Definitely Top 10 stuff
14
Dirk Kuyt
The working class, best kind of player. Never stopped giving everything at Liverpool. Wish he'd stuck around.
No one gives as much as he does.
He did so good in the World Cup
LIVERPOOL, hattrick against Man you
15
Johan Neeskens
People are voting without seeing the games and without knowing the soccer history. He is the best creative player Dutch have ever produced.
Probably the second best player in the Dutch team of 74. Should be higher up the list.
Neeskens should be higher he was the perfect penalty taker and midfielder
Most sportive and agile player I've ever seen.
16
Klaas-Jan Huntelaar
Don't know why The Hunter is not utilised as much as Sneijder, Robben and Van Persie.. He is just 10 goals short to break Van Persie's record and 5 goals short to be the second highest Dutch goal scorer.. Gets very rare chance to compete but if given a chance there is always 80% chance of Hunter scoring whether it's a league game or nation game.
He has a better match to goals ratio for his country. Even better than Van Persie
Best Holland striker available but rarely gets the chance.
He is very good but isn't used a lot :/
17
Daley Blind
Great passer of the ball
18
Clarence Seedorf
How many players win European cups with three different teams and the best European team until Barcelona
Outstanding midfielder. So much class and one of the most complete of his time.
He is the one I think
Could do anything or play any position on the pitch
Never mind best Dutch player
Would be in any eleven in any team in any era
Was scoring and playing like a man
When he was 17
19
Jimmy Floyd Hasselbaink
Jimmy Floyd Hasselbaink has been an amazing player for Holland, AND my favourite team, CHELSEA!
Jimmy goal scoring was magic. He seemed never to rush when he scored was in a league of his own.
This attacker has been going around, scoring goals, making caps and helping his team.
I think that you should redo this list and put Jimmy Floyd Hasselbaink 8th on the list!
I think that HE should be in the top 10 at leest because he has been running up and down the field making caps and helping his team
20
Frank Rijkaard
One of the most elegant players ever, especially for a player who made his name in defense, and midfield. One of the best of the game ever. Also a class act, as he returned to Ajax at the end of his career, to finish it there.
The best defense midfielder ever
Most complete player
The best dmf in the history
21
Steklenburg
I know he is a very good goalkeeper he is like Mexican goalkeeper in Brazil 2014 world cup if the ball gets shot at him he will save it.
22
Mark Van Bommel
One of the finest in the business and a cheerful and talented striker
23
Edgar Davids
He was an amazing footballer with lots of talented and beloved work.
Edgar Davids is one of the best
Edwin van der sar is better than edgar davis
Top notch!
24
Willem van Hanegem
One percent is a bloody shame!

Best midfield player Holland ever had!
Underrated! Know your Dutch football!
Next to Cruijff the best ever.
25
Rafael Van Der Vaart
Great painter of green field
Call him rafael van der fart
Can score on Tottenham and can score a FK
26
Ronald Koeman
Most scoring defender in all of history. Should be higher on this list. Only reason he doesn't get my vote is because I can only vote once, and that vote goes to the Dutch master; Cruyff
Best striker ever
I vote Ronald Koeman as number 1 defender [centre back] of Holland!
27 Kevin Strootman
28
Frank de Boer
Nicer in the house
He was a good captain as well
He made a brilliant pass to Dennis Bergkamp that went right over the field.
Then Bergkamp flicked it over the goalkeeper and into the back of the net!
From footballer to manager for Ajax, this man's been REEALYYY good!
29
Rob Rensenbrink
Yes, under-rated but easily as skilful as Cruijff, never had the same overall dominance and influence on the game as Cruijff but, in terms of pure skill, he was as good as Cruijff. Unfortunately he will always be remembered for hitting the post in the final of the 1978 WC.
Most underrated player of all time. Equally lethal as winger and as a playmaker.
He was as good as Cruijff!
A great the Netherlands of the 70"s were never the same without him Rep Nesskens Haan Krol Van Hanegam and of course Cruyff
30 Georginio Wijnaldum
31
Jaap Stam
A man mountain. Good with the ball. Good with the man. Man Utd defense fell apart when he left.
Among most expensive dutch footballers.
32
Coen Moulijn
Legendary
The only forward to challenge Cruijff and Neeskens
33
Jasper Cillessen
One of the best upcoming goalkeepers now that he will sign with Barcelona I think that he will a good goalkeeper for them replacing Bravo.
Nice skills
Very good goalkeepers
The one and only goalkepper before tim krul
34
Abe Lenstra
700 goals - 730 matches, probably one of the best player of his time.
This listing of Dutch football players is fantasy. For technical skills, Abe Lenstra was probably unequalled. He could dribble any opponent ( I have seen him play in his Heereveen time several times), without necessarily requiring speed like Cruijff or Wilkes. He would fake his movements sending his opponents left and right, going himself straight at goal. True, he was not the best team player.

That said, however much we like to do it, it is practically impossible to rank players from different time frames. Even players of similar age cannot be ranked precisely.

The best Dutch goal keepers? I tend to think of vanRaalte, who made it in the National Team rarely ( as Kraak was favoured) and possibly Meyling, who played in the second league (AFC), way below his standing. They were all amateurs!
Abe Lenstra was one of the greatest legends of Dutch football history.
During his career he scored 636 league goals, which makes him the greatest scorer of his country and one of the best in football history, verified 2nd only after Josef Bican.
According to estimations, his tally of official strucks is at least 830, more than Bican, Romário, Pelé.
His achievements are not recognised till know from any international football authority or statistics orgnization due to the structure of the Dutch football system of those years, based on regional leagues.
He has scored the same number of goals with Cruyff for the National team but in one game less.
35
Johan Cruyff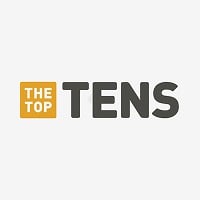 Hendrik Johannes Cruijff (1947-2016) was a Dutch professional football player and coach. As a player, he won the Ballon d'Or three times, in 1971, 1973, and 1974.
He is the best!
36 Quincy Promes
37
Pierre van Hooijdonk
Great player!
38
Johnny Rep
One of the best Dutch footballers
Yay he and Cruyff kept scoring also he played with Nesskens Haan Resenbrink and Krol
45 YOUR AVIN A LAFF
39
Marc Overmars
Should be in Top 10
HE is easely Top 5
One of the fassest en skilled driblers ever
40 Giovanni Van Bronchurst
41
Michel Vorm
FIFA 14 rating 80
42
Jan van Beveren
The very best best keeper who didn't play for the national team and could have won it for them. Because pain in the ass cruif didn't like him
43
Tim Krul
Saved last penolty against Costa Rica and won the match for them
44
Faas Wilkes
Selfish but one if the greatest individual players ever for the dutch. Unfortunately, there is not more video footage of him and Abe Lenstra on the web. Otherwise I believe the newer generations would have them ranked higher on this list.
45
Piet Keizer
The absolute best left winger; his scissor move is legendary, and for good reason. Unfortunately he never did well outside of Ajax.
46
Luuk de Jong
Great player one of the best forward
47
Hans van Breukelen
Dutch's best goalkeeper they've ever had. Don't forget what he did in 1988. For both the Netherlands and Psv eindhoven!
48 Ron Vlaar
49 Phillip Cocu
50 Siem de Jong
PSearch List