Best E3 2019 Conferences
1
Nintendo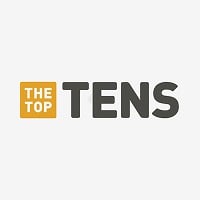 Nintendo Co., Ltd. is a Japanese multinational consumer electronics and software company headquartered in Kyoto, Japan.
Banjo-Kazooie released In Smash Bros. Ultimate, New Overcooked 2 DLC, Super Mario Maker 2, New Animal Crossing Announced, Luigi's Mansion 3 Announced AND a follow up to Breath of the Wild being worked on. It's easy to see why Nintendo won E3 by a significant margin! - DMacLean15
This was amazing. There were so many great games shown off, such as Super Mario Maker 2. I am so excited for the games. - Pokemonfan10
We're getting Mario Maker 2, Animal Crossing New Horizons, Luigi's Mansion 3, and more. - MarioMaster101
Nintendo had an incredible E3 direct. Animal Crossing? Hell yeah!
Luigi's Mansion 3? Sure thing!
Smash Ultimate DLC? You bet!
Classic remakes? YAAAS!
2
Square Enix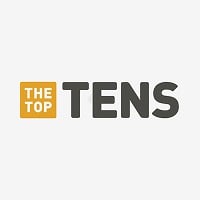 Square Enix Holdings Co., Ltd. is a Japanese video game developer, publisher, and distribution company that is best known for its role-playing video game franchises, which include the Final Fantasy, Dragon Quest, and Kingdom Hearts role-playing game series.
This conference takes the cake for the best E3 conference this year. A lot of awesome games were revealed during this presentation. Super hyped for Avengers, Final Fantasy 7 Remake, Dragon Quest, and the new Outriders game. Square definitely won E3 this year. - RadioHead03
Square Enix smashed it! They we're the only ones, along with Nintendo, to actually show gameplay for all their games. - RogerMcBaloney
Final fantasy VII remake...it's been 10,000 years...
3
Microsoft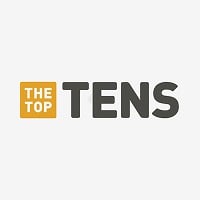 Microsoft Studios is the video game production wing for Microsoft, responsible for the development and publishing of games for the Xbox, Xbox 360, Xbox One, Games for Windows, Steam, Windows Store, and Windows Phone platforms.
Microsoft did another good job this year. Even though most of the trailers were cinematic, they still had a lot of good announcements. Halo Infinite, Project Scarlet, Forza Lego Expansion, Lego Star Wars The Complete Saga, Battletoads, Blair Witch, Gears 5, a plane simulator, Bleeding Edge, and Keanu Reeves In Cyberpunk 2077! Definitely a solid year for Microsoft. - RadioHead03
It lacked gsmeplay, but it was really fun to watch. I'm really excited for Cyberpunk 2077 and Halo Infinite. - RogerMcBaloney
They had so much to share, and it was all exciting news
Forza Horizon 4 lego expansion > Everything - HaloFanboy
4
Developer Digital
They continued their fantastic saga of really funny e3 press conferences that are full of satire, and I enjoyed it the entire way through. Not to mention they showed off some pretty sweet games, including more gameplay for my friend pedro which looks awesome.

by the way this should be devolver digital, not developer - MasonOcker
Developer Digital's conferences are not really that well known. But since they are a great studio, they did a good job this year. - RadioHead03
5
Bethesda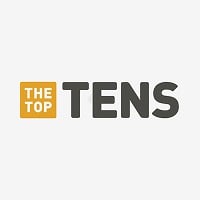 Bethesda Game Studios is an American in-house development team at Bethesda Softworks established in 2002. Previously synonymous with parent publisher Bethesda Softworks, the studio's name and logo were established with the release of The Elder Scrolls III: Morrowind in 2002. The studio is currently ...read more.
Ok, are we all gonna ignore how overly excited the crowd was during the conference? Bethesda must have paid some people in the crowd for sure! - RogerMcBaloney
This awful company deserves to be at the bottom!
Very disappointed in this conference. Sure there's Doom Eternal, Ghostwire Tokyo, and Deathloop. But everything else was meh. The biggest problem with this conference was definitely the mobile games. Did Bethesda pay they're audience to cheer for them? Plus, people were cheering for Fallout76, lol. Definitely a very disappointing conference. - RadioHead03
I didn't think Bethesda's was too bad but not as good as Nintendo's E3, they knocked that out of the park
6
THQ Nordic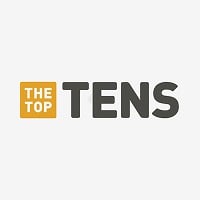 THQ Inc. was an American video game developer and publisher. Founded in 1989, the company developed products for home video game consoles and handhelds, personal computers and mobile devices. Its name derived from "Toy Headquarters" during its time as a toy manufacturer in the early 1990s. In 2012, ...read more.
Okay, while THQ Nordic didn't really have a conference they did reveal some games. A new Darksiders RPG, a Destroy All Humans Remake, and Spongebob Battle For Bikini Bottom Rehydrated. My favorite licensed title getting a remaster? Sold! - RadioHead03
Better than Bethesda
7
Ubisoft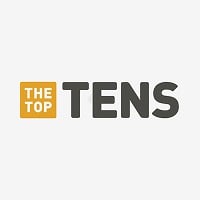 Ubisoft Entertainment SA is a French multinational video game developer and publisher, headquartered in Rennes, France.
The only good thing about their conference was Watch Dogs: Legion and Gods and Monsters. - RogerMcBaloney
EA at least had Fallen Order this conference had nothing to offer and they told every single gamer that expression in the face. - htoutlaws2012
This conference sucked! Besides Watch Dogs Legion, and God's and Monsters, nothing stood out in this conference. To much focus on Tom Clancy games, a very cringy dance performance, and a Wii game in 2019...what's a Wii U? Overall this conference sucked big time. - RadioHead03
8
Electronic Arts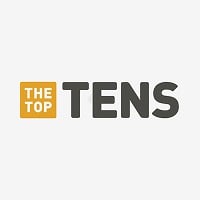 Electronic Arts, Inc., also known as EA Games, is an American developer, marketer, publisher and distributor of video games headquartered in Redwood City, California.
What is the point in showing up at E3 if you have nothing new to show. Where's NHL20? Where's that new Need For Speed game you said was coming out this year? The only thing good about this conference was the new Star Wars game. So yeah, another disaster for EA. - RadioHead03
9
Limited Run Games
Well, it's Limited Run. Nothing really that special. - RadioHead03
10
Sony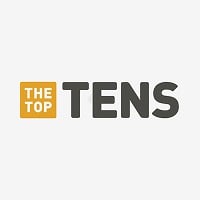 Definitely a solid year for Sony and E3 is the best for Sony. - BorisRule
Sony didn't attend E3 - RobertWisdom
They didn't show up this year. - RadioHead03
BAdd New Item