Easiest Video Game Bosses
LucasMota
The Contenders: Page 2
21
Papu Papu - Crash Bandicoot
This is the easiest boss ever. His only attack are trying to hit you with his tribal staff and spinning in a circle with his staff sticking out. All you have to do is jump on his head three times and then he's dead. that's it.
He is the obese leader of the tribesmen of N. Sanity Island.
Just stand in one spot, jump over his attacks, and strike when a possibility comes.
Papu Papu deserves a chance.
22 King Statue - Mother 3
23
Egg Hawk - Sonic Heroes
I honestly don't think anyone has died against this guy
24 Dyna Blade - Kirby Air Ride
25
Lololo and Lalala - Kirby Super Star
You get crash b4 fighting them - PrinceBlu
26 Metal Man - Mega Man 2
27 Burt the Bashful - Yoshi's Island
28
Dingodile - Crash Bandicoot Warped
Dingodile is a hybrid between a crocodile and a dingo. He caries a flame thrower with a big tank on his back and speaks with an Australian accent.
All you have to do is jump over his barrier of crystals and hit him three times so that his tank will set off an alarm and will then self-destruct.
29
Scornet Maestro - Pikmin
The concept of the fight is good, but come on! He is so easy! I never lost a single pikmin to this guy! The Armored Mawdad was way harder!
30
Sephiroth - Final Fantasy VII
After defeating JENOVA and Safer Sephiroth, Cloud Strife finally gets to fight against the One-Winged Angel one-on-one and have the final opportunity to avenge Aerith Gainsborough. So the battle begins, and we have a kickass music to boot, along with epic close ups between two legendary swordsmen from Final Fantasy VII both wielding their swords.

Yes, we all know we can kill Sephiroth with Omnislash in one hit, but nobody actually gets to know this: Sephiroth can be killed by... Anything. You could just slash him, cast a puny level 1 spell at him, just do anything at him and you will eventually finish the game.

Okay Sephiroth fanboys, I know you're fuming with mama's boy worshiping hate, but that's not all. If you do nothing at all, Sephiroth will gain a turn and will slice you with his sword. Most of your HP will be depleted, but no matter what, it will never kill you. Once you get hit, You'll automatically counter-attack and well, Sephiroth is killed in one ...more - hussaintalib
After defeating the One Winged Angel, you now have to face Sephiroth one last time. You can kill him with Omnislash, or a simple swipe. Even a counterattack will automatically be launched by Cloud. Even a COUNTERATTACK will kill Sephiroth. Wow. This was a big blemish on an incredible game. I'm not a fan of Cloud or Sephiroth but I love this game. But a one hit counterattack to defeat the final boss is in insult! This is more of a boss fight than Lucien because Sephiroth can actually attack. Lucien is a close second. But seriously, this is easily the most pathetic boss I ever faced.
If you don't do anything then Sephiroth will attack you but you will live. Cloud will then counter attack and Sephiroth will die
WHAT?! NO! THIS IS BULL. but the last form =_=
V 2 Comments
31
The Two Mandibugs - Super Mario Galaxy 2
This was more of a miny-boss, but it was easy nevertheless.
32 Adeline - Kirby 64
33
Whispy Woods - Kirby Series
Ridiculously easy this should 1 the worlds worst gamer (terrible tomy) could do this without even trying unbelievable by far easiest video game boss in history
Dies in like, 4 hits with charged up beam in ssu - PrinceBlu
34
Gohma - The Legend of Zelda: Ocarina of Time
All you do is hit him with a seed then slash his eye two times. He doesn't even do anything, I just would stand there and he would stand there and watch me. Just awful. Pure Awful.
Why are people so critical about Gohma being so easy? DUH it's the first boss, what did you expect!?
35
Lord Crump - 1st Battle - Paper Mario The Thousand Year Door
Not even possible to die on this, legit not even a boss, should be number 1
36 Altair Phase 2 - Bomberman 64
37 1st Boss - Invasion
38 Bowser Jr's Boomsday Machine - Super Mario Galaxy 2
39
Wiggler - Super Mario Sunshine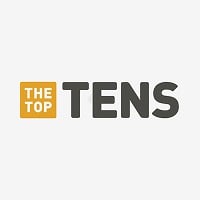 40 Balrog - Cave Story
PSearch List
Recommended Lists
Related Lists

Top 10 Easiest Final Bosses in Video Games
Top 10 Easiest Mario Bosses
Top 10 Easiest Nintendo Bosses
Top 10 Easiest Metroid Bosses
List Stats
900 votes
337 listings
7 years, 180 days old

Top Remixes (19)

1. Mysterio - Spider-Man 2
2. Big Bob Omb - Super Mario 64
3. Gary - Bully
Fullwalking

1. Baby Bowser - Yoshi's Story
2. Dark Nebula - Kirby Squeak Squad
3. Egg Hawk - Sonic Heroes
MarioKirbyPokemon

1. Baby Bowser - Yoshi's Story
2. Dark Nebula - Kirby Squeak Squad
3. Gohma - The Legend of Zelda: Ocarina of Time
Cheese5831
View All 19
Posts
Error Reporting
See a factual error in these listings? Report it
here
.