Top Ten Ed Sheeran Songs That Have the Most Meaning
The Top Ten
1
The A Team

Just two words to describe, "The Best".
2
Photograph

Proofs that Ed Sheeran can make good songs. - Userguy44
Come on guys, this deserves a much better place! It has so much meaning behind it, one can only imagine what Ed would've gone through his whole life. Deserves a much better place, absolutely love this song!
This should be number 2 after give me love. Photograph is just heart-melting
Whoever have rose or fallen in love, would know the meaning of this song
3
Afire Love

It's so sad but still beatiful...
4
Thinking Out Loud

Speak of a love that never gets old... Probably the best song by Ed Sheeran
I HATE this song its anoying
Once I thought I liked it and I thort I LOST MY MIND
5
One

6
Nina

7
Don't

This song should be number one, it never gets old and it's what made me fall in love with his music. My favourite line is "all I want is the taste that your lips allow, my my my my give me love..." just brilliant!
I love it, he's so raw and isn't ashamed to really express what he feels and thinks in his music. "Don't" is catchy yet meaningful at the same time
8
Tenerife Sea

9
Give Me Love

Definitely one of the most meaningful. You can feel the emotion in every word. by the way, just because a song has a good beat or whatever doesn't make it meaningful. The fact that Shape of You is on this list at all is a little irritating considering it's one of the least meaningful songs he has. - Missabelley
10
Small Bump

"its about miscarriage, pretty deep!
Why isn't this higher? - RizaLovato
The Contenders
11
Bloodstream

12
I'm a Mess

13
Perfect

The most Perfect song of all time.
Best song.
Better than SOY. Miles better! - Userguy44
14
You Need Me, I Don't Need You

This should be higher. Ed wrote this after a record label told him that if he was gonna be successful, he would have to dye his hair. Luckily, he stayed ginger and proved that record label wrong.
15
Lego House - Ed Sheeran

16
Save Myself

This is easily one of the most meaningful songs of Ed Sheeran's
This song is so sweet! It should definitely be higher. It is all about people using you, and you need to learn to save yourself before you save someone else.
17
Castle on the Hill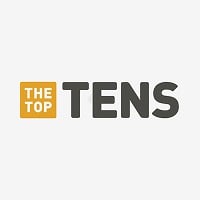 This isn't my favorite but I love it - Swiftdawn
18
Sunburn

19
Dive

"Shape of You" should be nowhere near this list.
20
Galway Girl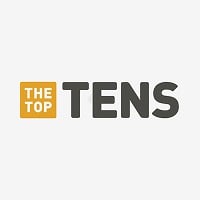 21
Supermarket Flowers

So beautiful
22
I See Fire

Yes I know it's written for The Hobbit: Desolation of Smaug but u need to really listen to it. It about freindship! I can't believe this wasn't even on the list 😑
23
Wake Me Up

Just simply breathtaking💖��"�
24
Shape of You

Nah! - Userguy44
Really good
25
Sing

26
Drunk

27
Even My Dad Does Sometimes

Most heart breaking song I've ever heard... - Heyy7868
BAdd New Item