Top Ten Most Educational Shows of All Time
I believe shows that are aimed at toddlers and babies tend to get a lot of hate. So I decided to create this list to show appreciation to them.

The Top Ten

1 Arthur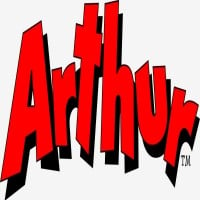 Arthur is a Canadian/American animated educational television series for children, created by Cookie Jar Group and WGBH for PBS.
2
Mister Rogers' Neighborhood

Mister Rogers' Neighborhood is an American half-hour children's television series that was created and hosted by namesake Fred Rogers.
Very educational, or at least my dad says that. I was born in 2007 so I wasnt born yet. I have saw episodes though.
Never heard of this or number 2 Reading Rainbow
"don't worry I'll be back
I miss Mister Rogers so much! :(
3 Blues Clues
4 Magic School Bus
5
Sesame Street

Sesame Street is a long-running American children's television series, produced by Sesame Workshop and created by Joan Ganz Cooney and Lloyd Morrisett.
Top ten best facts about Sesame Street
10: It is one of the most iconic kids show of all time
9: this show has more to kids than good like, it is same as good as the best puppet designs.
8: the camera not moving (every single kids series doesn't do this)
7: Arthur is just underrated, Sesame Street is better than every other pbs show, I loved this educational show, calliou just sucks
6: there is a crossover episode with Ok Ko let be heroes which is one of the 2 best cartoons of 2010's in the 2018
5: it teaches kids to be awesome
4: It is Hugh rating and has the best T.V. show episode of all time (second place)
3: It growing up better and better
2: the theme song was a hit for kids shows, but not better than the X files theme song
1: Live action anime from the creator of shin chan that resemble one of the most creative things that have been seen.
People, let's think here. Sesame Street is one of the best educational shows in HISTORY. It's LEGENDARY. How is it not number one?
6
Reading Rainbow

Reading Rainbow is an American half-hour children's television series that aired on PBS Kids from June 6, 1983, to November 10, 2006, with a total of 155 half-hour episodes spanning over 21 seasons.
Lol Jackanory which finished in 1996 first aired in 1965 in UK it was original story show.
I was just old/young enough to enjoy this show and Star Trek TNG at the same time and realizing the same actor was in both shows blew my little mind!

I assumed Geordi lost his eyesight from reading too much.
Why is PBS even airing this? There was this one episode from the early 00s in which the host goes to a dog bakery to celebrate his pet's birthday, and actually EATS dog food! How unsanitary :(
7
Dora the Explorer

Dora the Explorer (2000 - 2019) is an American preschool educational animated TV series created by Chris Gifford, Valerie Walsh, and Eric Weiner in which Dora goes on adventures with her friend, a monkey named Boots.
Don't watch this show...unless you are between the ages of 2 to 6.
8
Sid The Science Kid

Sid the Science Kid is an American half-hour CGI animated series that aired on PBS Kids from September 1, 2008 to March 25, 2013, with a total of 68 half-hour episodes produced over two seasons. The computer generated show is produced by The Jim Henson Company and then-PBS member KCET in Los Angeles, ...read more.
9
Barney & Friends

Barney & Friends is an American children's television series aimed at children from ages 1 to 8, created by Sheryl Leach and produced by HIT Entertainment. It premiered on PBS on April 6, 1992. The series features the title character Barney, a purple anthropomorphic tyrannosaurus rex who conveys educational ...read more.
Another warning to not watch this show if you are over the age of 6
10
Boku No Pico

Boku no Pico is an anime series of three OVA episodes created by Katsuhiko Takayama. It was released to DVD on September 17, 2006.
Nice try.
Not for kids
The original is scary! 😱
The Contenders
11
Teletubbies

Teletubbies is a British pre-school children's television series created by Ragdoll Productions' Anne Wood CBE and Andrew Davenport, who wrote each of the show's 365 episodes. It is owned by Canadian Studio WildBrain, which is the largest independent Children's and Adolescent's Film Studio
Didn't I put a warning
Only toddlers should watch it. (Unless you think its cute and funny)
Warning only toddlers should watch it. (Unless you think its cute and funny)
How is this educational?
12
Hanazuki: Full of Treasures

Not for kids.
THIS IS NOT THE POINT OF EDUCATION AT ALL! THIS IS THE WHOLE OF GARBAGE AND I WANT SEASON 2 AND NEW TOYS!
Uh oh.
13
Ready Jet Go

Ready Jet Go! is a CGI animated television series created by Craig Bartlett which premiered in the United States as part of the PBS Kids block on February 15, 2016 . The series is produced by Wind Dancer Films and Snee Oosh, Inc. in cooperation with NASA's Jet Propulsion Laboratory. The show is aimed ...read more.
I going to find out at 5:30
14
Fetch! with Ruff Ruffman

Fetch! with Ruff Ruffman, sometimes shortened as Fetch!, is an American animated television series that was on PBS Kids.
15
Pinky Dinky Doo

16
The Backyardigans

The Backyardigans is a Canadian–American CGI-animated musical TV series created by Janice Burgess, It is a co-production of animation studio Nelvana and Nickelodeon Animation Studios.
17
The Most Extreme

18
Eyewitness

19
Little Einsteins

Little Einsteins is an American animated children's television series on Playhouse Disney. The educational preschool series was developed for television by Douglas Wood who created the concept and characters, and a subsequent team headed by Emmy Award-winning director Aidan Abril and JoJo's Circus co-creator ...read more.
20 Bill Nye the Science Guy
21 The Raggy Dolls
22 The Non-Adventures of Safety Queen
23 Penny Crayon
24
Pinky and the Brain

25 Tiny Planets
PSearch List