Top 10 Best Eeveelutions
The Top Ten
1
Umbreon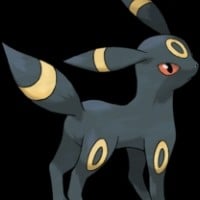 Umbreon, known in Japan as Blacky, is a Pokémon species in Nintendo and Game Freak's Pokémon franchise.
Umbreon is absolutely AMAZING! He can knock down espeon just with a dark type move so you don't have to worry! Umbreon is the best hands down and you know it! VOTE UMBREON!
I like umbreon because in can be a support pokemon, as well as a very successful glass canon. We all remember that time out team got sweeper by an umbreon with a good moveset. I don't really have a recommendation for this one. Give it STAB as well as confuse Ray and mabye swift of your worried about evasion, and you should be good.
I like Dark type pokemon, and this one is just amazing, an unlikely tank pokemon that can have a pretty good moveset. I think Umbreon, as well as the non-gen 1 eeveelutions, should have been in Pokemon Let's Go Pikachu and Eevee, a game ruined because of the plain gen 1 approach and no postgame at all. With all of the games I've played in the past I have always tried to get Umbreon on my team because of how it's my favorite pokemon. In other words, Umbreon is just plain awesome and is very good in battle despite it's bad attack and special attack. I just wish they didn't make its max CP so low on Pokemon Go as compared to other eeveelutions.
My favorite. My Umbreon beat my friends mega level 100 Ampharos. Just saying. Umbreon has the coolest design ever and is actually really great at battling. One time an Arceus used Judgement with a Fist Plate and guess what happened? My Umbreon withstanded it. Didn't even go below half health. I love all the other Eeveelutions of course but Umbreon has been, and always will be, my favorite eeveelution and pokemon. Also by the way I didn't specially breed my Umbreon to have good stats or anything. In fact it doesn't even have a good nature but it still destroys everything. Sorry people but Umbreon is the best
2
Espeon

Espeon, known in Japan as Eifie, is a Pokémon species in Nintendo and Game Freak's Pokémon franchise.
Espeon is my favorite and in my opinion the best eeveelution. Here are my reasons why:

1. Umbreon is obviously too overrated. So is sylveon.

2. Sylveon has too much detail.

3. It has more speed (which is important) than the others. Sylveon, on the other hand, is AWKWARDLY slow

4. She is most elegant

5. She is most graceful

6. She is very intelligent

7. She is purple! My favorite color!

8. Her moves are INCREDIBLE

9. She can use dazzling gleam for dark cover

10. Espeon is incredibly loyal to its trainer!
Espeon is my favorite eeveelutoin. She is so elegant and fast. She has good stats. And remember Umbreon who overshadowed her ? Well he will go down to a fairy type move like dazzling gleam. Also mine took down 5 out of 6 pokemon in champion leons team (Including G-max Charizard)> She was perfect and probably the best one if you use her right.
I love Espeon.
Umbreon is overrated, though I like him a lot as well.
Sylveon is also overrated, and too fancy for me.
Espeon has more speed than most of the others.
My favorite eeveevoution ever! AMAZING special attack and speed! This wiped out a bunch of wild Pokemon in one hit! With dazzling gleam, it can even beat dark types!
3
Sylveon

Sylveon, known in Japan as Nymphia, is a Pokémon species in Nintendo and Game Freak's Pokémon franchise.
The thing about Sylveon is that you have a lot to chose from. Combine that with the amazing fairy typeing, and you have a very solid pokemon. Keep sand attack for this one to deal with poisen and steel types, and definitely have it learn dazzling gleam. I would recommend teaching it mystical fire to deal with steel types, and foul play for other coverage.
NO. This is just the weakest Eeveevolution I've ever used! Its speed is so slow, and it just freaks me out. Plus it's not cute at all!
My reasons why I voted for Sylveon:

1. She is a dragon slayer!

2. SHE IS THE CUTEST!

3. She isn't only the best fairy type. She is also one of the best Pokémon in the series!

4. She may be slow, but she's POWERFUL!

5. She is beautiful!

6. She has so much HP stat!

7. Her shiny is the best of all shinies!

8. She isn't boring.

9. Umbreon is OVERRATED.

10. She is amazing hands down!
Sylveon is a great eeveelution. She is pretty but anyway strong, but sincerely I don't like the stereotype "Sylveon is very acctractive" only because she can use Charm and it's a fairy type. That's why I hated her. But now I like her, the design is very good and different from other eeveelutions. Sincerely, I don't like when people makes Espeon and Sylveon rivals.
4
Glaceon

Glaceon, known in Japan as Glacia, is a Pokémon species in Nintendo and Game Freak's Pokémon franchise.
There are some times when its ice type moves are pretty useless against some types but other than that its got some great movesets.
It is cool but not my favorite.. I do not hate it.. though mine has cool moves. They are...

Ice beam-- Ice
Freeze-dry--Ice
I forgot the other two
My personal favorite of the eeveelutions, glaceon is good but very predictable. The moveset is good, but pretty obvious. Obviously teach it ice beam and toxic, as well as hail. Swords dance is also nice for this one.
Like Jolteon, it's speedy, and very good special attack and Modest nature would work the best. Here are the moves:
Blizzard--Ice
Ice Beam--Ice
Last Resort--Normal
Shadow Ball--Ghost
5
Vaporeon

Vaporeon, known in Japan as Showers, is a Pokémon species in Nintendo and Game Freak's Pokémon franchise.
Ah yes. My first ever eeveelution. Vaporeon is a very good pokemon but is a bit slower then the others. Give it hydro pump as well as recover. You might want either sand attack or toxic to deal with speed, Burberry is good too. Definitely use swords dance on this one.
I took a quiz a long time ago. I got Vaporeon as the Eeveelution I'm most like. I've had a Vaporeon on my team for every Pokemon game I've played. It was a powerhouse. River the Vaporeon took out my brothers entire team without losing much health. It's also just a well designed Pokemon. You can't tell me it isn't because that's not true. It's the first Eeveelution in the Pokedex. Give it credit for that. Its shiny is gorgeous. It's movepool is also great. It has the most health out of any Eeveelution. It doesn't matter if other Pokemon are strong. You still have to SURVIVE long enough to show that. Vaporeon does this really well. It's also just my favorite Pokemon. It's great.
The main big reason that I think Vaporeon is the best doesn't have to do with its move pool or stats or anything like that...
I love it because it would be awesome to be one. Don't write me off as some furry; I'd like to keep this likeness for the internet and wouldn't take it outside with me to spoil other parts of my life. Just think for a moment here...
It is amphibious, meaning that it can either use gills (more likely absorb oxygen from its skin) or lungs meaning that you would no longer be bound to land. You would be able to explore a whole new world unhindered by a silly need for air! How awesome would it be to be able to explore any lake, river, or even the entirety of the ocean as free as if you were to be on land?! This is true power, being able to explore 70% of the planet still covered with graceful yet powerful water... it would be amazing.
Vaporeon is the most beautiful and strongest eeveelution ever! and deserves to be higher than dumbbutt sylveon. Can someone also please tell me how espeon is so beautiful, I mean I love cats and all but espeon seems so bland to me, Sylveon is too girly, and umbreon is also really bland. Vaporeon is a beautiful cyan, blue, light yellow and white eevelution. Espeon is just purple, gray, and red. I like glaceon too and leafeon, but Vaporeon is a truly beautiful eeveelution and deserves to #1. My sisters eeveelution is Glaceon, we both ship Vaporeon x Glaceon but we both agree that Vaporeon is a female, and that Glaceon is the male, a lot of people ship them as Vaporeon as a male and Glaceon as the female, but we disagree with that.
6
Jolteon

Jolteon, known in Japan as Thunders, is a Pokémon species in Nintendo and Game Freak's Pokémon franchise.
Jolteon is one of the fastest Pokemon out there, which already is a huge plus. In fact, it's the 6th Fastest Pokemon, according to Serebii!

Jolteon has always appealed to me. If I can't choose Umbreon, Jolteon will always be my next choice. (Unless I already have an electric type on the team... I have a habit of wanting a team of huge Variety.) With a base Special Attack of 110, and a Base Speed of 130, Jolteon is a Quick Special Cannon. I would suggest this Pokemon on your team if you're a fan of hitting quick and hard.
Jolteon speed is so fast that it's high and the other guys like umber on vs jolteon well he has pin missile to beat umber on and espeon and also it has thunder kill vaporeon next is double kick well it can kill glaceon and umber on and last it can kill mew two how cause it's faster than mew two so I can shadow ball it and kill it and shadow ball can kill espeon and yea also I don't know but you can thunder and rain dance cause thunder can't miss by rain so just use thunder on Sylveon and flareon.
cool and fast, It is unbeatable! I should train it more.. its moves...

Thunder bolt-- electric
Thunder--electric
pin missle--bug
Last resort--electric
Jolteon is a fantastic eeveelution. definitely the widest movepool.moveset could be sand attack, thunder wave, thunder, and giga impact. You could also give it quick attack for the chance that your opponent has a focus sash on them. If your scared about a cutesy, use thunderbolt instead of thunder.
7
Leafeon

Leafeon, known in Japan as Leafia, is a Pokémon species in Nintendo and Game Freak's Pokémon franchise.
Leafeon... I like it! Leafeon is so cute! I do not know what else to say... its moves...

Leaf blade--grass
Leaf storm--grass
Last resort--Normal
Razor leaf--grass
Leafeon is honestly SO underrated. With a moveset like Leaf Blade, X-Scissor, Aerial Ace, and Swords Dance, it's unbeatable. And in the sun, it can't be outsped. Totally the most reliable, hard-hitting eeveelution.
Oh hey look my favourite eeveelution is last. Seriously though I love Leafeon. It kicks ass easily, or at least when I use it. You can't deny Leafeon's design is adorable, and beautiful. It's HA is great. Better than edgy eeveelution's inner focus. It's attack, defense and speed are all amazing, and it has cool moves like knock off and leaf blade. It's great, especially in doubles. Ninetales' drought activates, Leafeon's chlorophyll activates, Leafeon uses swords dance, and then proceeds to obliterate everything in its path. It pisses me off seeing so many people in love with Umbreon. It's meant to stall cool, but Leafeon is meant to hit hard, and does it well. Vaporeon can stall better than Umbreon too. Grass types are stereotypically frail. Leafeon's 130 defense breaks that stereotype. Special attack? Yeah, no. 110 ATK and lead blade, x-scissor, knock off, etc... Screw giga drain. Umbreon is overrated, and so is Espeon, sue me for not loving them as much. As much as I love Vaporeon ...more
Yeah! Leafeon Is amazing! I get it, It's got monotype grass typing, and considering that many types resist grass, its off to a bad start, or so you think. First off, it sits in a great speed tier of 90, and if run on a sun team, Chlorophyl boost speed to a dangerous 180! That's DEOXYS LEVEL!. Aside from that, it gets all of the support moves it needs, including aerial ace, sunny day, synthesis, leaf blade, swords dance, EVEN SYNCHRONISE WHAT MORE DO YOU WANT!?
Additionally, I love its design that fits a theme and looks original. Espeon gets away with its rather plain design, due to its sleekness perfectly catching the 'psychic' aura. But forget Umbreon. Wanna beat Umbreon? I've literally OHKO'd one by playing it's game. Thing's so weak, and predictable. I run swords dance leaf blade and boom. 'enough said.
8
Flareon

Flareon, known in Japan as Booster, is a Pokémon species in Nintendo and Game Freak's Pokémon franchise.
Cutest eeveelution! It is so floofy and cute! It is not the best eeveelution though... My flareon is pretty cool, though. Its moves are...

Flamethrower--Fire
Flare blitz--Fire
Last resort--Fire
Lava plume--Fire
if this is a good moveset, please respond
Flareon is not exactly a power house, but the fact that it has one of the best typings and is very cute makes it a very good pokemon. As for moveset I go flare blitz, giga impact, swift to deal with evasion, and confuse ray
The introduction of Flare Blitz really ramps up it's usability. Not only does it benefit with the aforementioned move, but it can also use Overheat as a free attack, since it can switch back to it's physical movepool afterwards. Quick Attack was surprisingly useful.

My competitive Flareon worked very well in X/Y Wi-Fi. It's a shame that the primal forms flood ORAS and have ruined this time. It's extremely underestimated. Not to mention, it's special defense is heavily impressive. Combine that with the Assault vest. It'll tank some heavy super effective hits from the special side of attackers.
Although it looks fluffy and cute, it isn't exactly the best eeveelution if you know what I'm sayin'. Again, Adamant nature should help. Here's the moves:
Flare Blitz--Fire
Giga Impact--Normal
Will-O-Wisp--Fire
Double-Edge--Normal