Best Electronic Songs of 2018
1
Love U - Marshmello

This is actually one of the worst if we're gonna be honest. Marshmello's abrasiveness is just too much here. - DCfnaf
I get to hear a lot of breathing on the mic over and over, its annoying
The lyrics to this song are actually pretty mediocre, but they at least send a nicer message than that FRIENDS song. - allamassal
Ehhh pretty mediocre if you ask me - BreakFastBeast2005
2
Breathe - Jax Jones

Great song!
This is like my least favorite song
3
Dreamer - Axwell & Ingrosso

I agree with above.
- TheDuttyGyal
Really well made song. The lyrics is unique, not repeating the same love thing, but instead talk about escaping from stress. The drop is one that fits for the song and have a post-chorus which is well made.
Good job Axwell Ingrosso! - MChkflaguard_Yt
Well made - AliciaMae
4
Get What You Give - Felix Cartal

5
Coping - Toni Braxton

6
Slow - Matoma

7
Mere Anarchy - Moby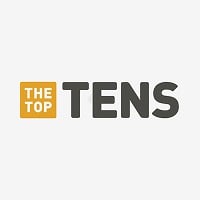 8
I Don't Mind - Direct & Matt Van
Every day is a reason to chase what you've been dreaming
Every night when I'm dreaming, it feels I'm falling through the ceiling
This winter's got my knuckles bleeding, but I don't mind

This is an amazing song. - PositronWildhawk
9
This Wild Darkness - Moby

10
Meet in the Middle - Stonebridge

The Contenders
11
I Need You - Delta Heavy

12
Free - Sean Finn

13
17 - MK

14
Find Me - Datsik

15
Ignite - Alan Walker

This song is great! And Darkside is my favorite song. Love Alan Walker!
I love this and the other song he made this year called Darkside. Alan Walker forever!
16
Angel Voices - Virtual Self

Evidence that EDM isn't dead.
This is one of my favorite electronic songs of 2018 (my favorite electronic song of 2018 was From Hell by Dance with the Dead). The synths are extraordinary and are restoring my faith in EDM, and the vocals are also really nice. - PhoenixAura81
One of the best tracks by Virtual Self yet! That last drop is insane!
17
Monophobia - Deadmau5

WHY IS THIS 21! I did not sleep the night before this was realized. I was so excited! The next day, the wait was worth it! - KRX
It's great to hear Rob Swire again! Dang, now I miss Pendulum. - Atham
This is an awesome song! I love how Deadmau5 is consistent and doesn't change his style unlike other electronic artists and how he doesn't downplay his synths. Rob Swire's vocals are also totally awesome just like in Ghosts n Stuff. This song is awesome and proof that Deadmau5 is a patrician. - PhoenixAura81
18
Demons - What So Not

19
Vres - Mord Fustang

20
One Kiss - Calvin Harris, Dua Lipa

This song is my favourite by Dua Lipa beautifully done - BreakFastBeast2005
I actually like this one! - PhoenixAura81
There is one line in the lyrics in this song that is inappropriate, but the vocals and beat in this song are nice. 8/10 - allamassal
21
Out of Place - Joe Ford & Memtrix

22
Take You Down - Illenium

Illenium might be the best future bass producer since Flume. His songs are catchy, yet powerful. Take You Down is no exception. - Atham
23
Legends - Big N' Slim

24
Nothing Scares Me Anymore - Steve Angello

Favourite song of 2018
Based on this and the three two-track EPS, HUMAN is gonna be an absolute monster of an album and I cannot wait
25
Leave a Light On - Tom Walker

26
My Way - One Bit

27
Feel - Aktive

28
14U+14ME - The Presets

29
Tip Pon It - Sean Paul + Major Lazer

This song got me into moombahton. I LOVE that drop. The video and single cover are a little strange, but the synths are so catchy and Sean Paul sounds really happy.
I own Mad Love The Prequel, and I added this to the list and wrote that comment. I'm a Sean Paul fan!
- TheDuttyGyal
30
Born to Be Yours - Kygo & Imagine Dragons

31
Lullaby - R3hab & Mike Williams

32
Fly - Marshmello

I love it's music video
This really fits the mood here, but that drop is just a teensy bit rock solid. 9/10 - StarlightSpanks
Better than One kiss by Calvin
Love the song better than Moving On though. But th music video to moving is on is better than this because Shrillex is in it
33
Friends - Marshmello & Anne-Marie

Oh no, not this immature garbage. "You say you love me, I say you crazy, we're nothing more than friends", and "You really ain't getting away without a fight". Have I said enough already? 1/10 - allamassal
34
Move Me - Loosid

35
Burn Out - Martin Garrix & Justin Mylo

36
Sick Boy - The Chainsmokers

37
Silence - Marshmello

38
Northern Soul - Above & Beyond

Its Above&Beyonds best song so far -
With igs ynique varieties of instrument philharmonic notes and a deep chorded bassline,that keeps you driven into the rhythm and is mentioned in billboards Top 10 Electronic/Dance releases of 2018.
39
Dale (Buskillaz Remix) - Kybba, Karl Wine, Leftside
Basshall At it's best
40
From Hell - Dance with the Dead

This is not only my favorite electronic song of 2018, it is the best song of 2018. This is synthwave at some of its finest. It was hard to choose because the rest of Loved to Death, the album this song is on, is a masterpiece, and Dana Jean Phoenix made the masterpiece known as Pixeldust. Let's just say that 2018 was a great year for synthwave. The synths are incredible and that guitar solo is epic (this is a group to try, Metal_Treasure; I mean, the guys in this group used to be in metal bands). - PhoenixAura81
41
Ocean - Martin Garrix

Honestly, one of the greatest love songs I've listened to. Also is one of the few songs to get a choppy vocal drop correctly, unlike most of KYGO's songs.
42
Fairytale - Ic3peak

BAdd New Item