Top 10 Most Embarrassing Cartoon Shows of All Time
egnomac
These cartoons aren't just bad they're down right embarrassingly bad these are the cartoons that make you question just how did these shows ever get past the pilot and how can the creators not feel embarrassed for taking part in these shows.
The Top Ten
1
Fanboy and Chum Chum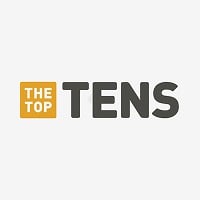 Fanboy & Chum Chum is an American 3D CGI animated television series created by Eric Robles for Nickelodeon. It is based on Fanboy, an animated short created by Robles for Nicktoons and Frederator Studios, which was broadcast August 14, 2009 to July 12, 2014 on Random! Cartoons. The series was first ...read more.
I don't know why Nickelodeon rejected Adventure Time in favor of this crap. - kcianciulli
I loved this show
I actually enjoyed this show a lot...what...we all have that one guilty pleasure show/movie - RustyNail
To this day I don't think anyone can figure out why Nickelodeon passed on Adventure Time in favor of this horror fest, Fanboy and Chum Chum literally feels like watching Pauly Shore and Steven Baldwin from the movie Bio-Dome in which a bunch of obnoxious idiots annoy the crap out everyone around them and if you hated Bio-Dome your definitely not going to like this cartoon. - egnomac
2
Mega Babies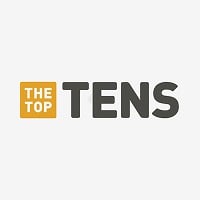 Mega Babies is a Canadian animated series created by the Tremblay brothers, Christian and Yvon, who previously had made the H-B's show SWAT Kats: The Radical Squadron.
Anyone who has never heard of this embarrassing horror well. It takes place in Your City, USA. Their powers to fight are based on snot, vomit, flatulence, drool, and various other bodily fluids. It aired around 2001. Sickening.
3
The Wacky World of Tex Avery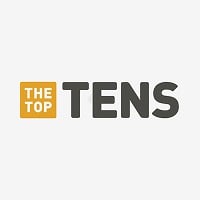 The Wacky World of Tex Avery is a French–American–Canadian animated comedy television series produced by DIC Entertainment and created by Robby London in 1997. The series was named after Tex Avery, a cartoonist who is known for his work at Warner Bros.
A cartoon series that tried to cash in on the Tex Avery name and failing miserably to capture the spirit of classic Tex Avery cartoons its unfunny, annoying and downright insulting, Tex Avery would role over in his grave in embarrassment if he were alive to see this abomination. - egnomac
4
Teen Titans Go!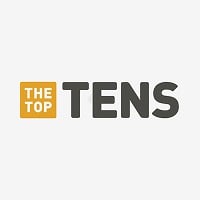 'Teen Titans Go!' is an American animated television series produced by Cartoon Network. The show follows a superhero group called the Teen Titans, and shows what happens when they go home and have silly adventures. This show is Cartoon Network's revival of the popular 2003-2006 American animated television ...read more.
This show is good
It's actually really good! Yeah, the original WAS better, but TTG doesn't suck.
I never really saw the original Teen Titans (I REALLY REALLY want to though), I hate this show. The only good thing about it was the episode 40% 40% 20% and that song The Night Begins to Shine (that song is AMAZING). - PhoenixAura81
2004 spits on you it had more heart
V 1 Comment
5
The Garbage Pail Kids Cartoon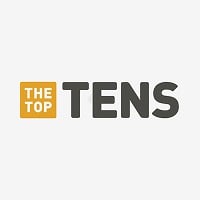 Garbage Pail Kids is a Canadian cartoon series which was produced in 1987, based on the popular Garbage Pail Kids trading cards, produced and directed by Bob Hathcock and co-written and developed by Flint Dille.
Not as bad as the movie which isn't saying much the cartoon series is incredibly lazily put together just watch the very first episode of this atrocity with its first half of the episode having nothing to do with the Garbage Pail Kids and focusing on three aliens coming to Earth to have a picnic only to release their army of ants while the army and navy made up talking thumbs as they try to destroy said aliens and end up making the ants grow bigger, as for the actual episode the voice acting is really out of sink not to mention the plot makes zero sense. - egnomac
6
Coconut Fred's Fruit Salad Island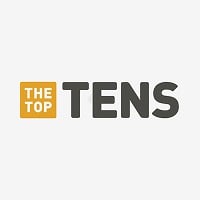 Coconut Fred's Fruit Salad Island was a Saturday morning children's show that aired on Kids' WB in the United States, from September 17, 2005 to May 27, 2006. The show was produced by Warner Bros.
One of the most blatant use of plagiarism this show was way too much like Spongebob Squarepants a show that was a million times better than this ugly show, I felt really bad for Rob Paulsen who had to star in this abomination of a show and he really really hated this show even more than the Bubsy pilot. - egnomac
7
The Brothers Grunt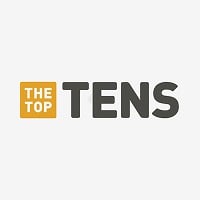 The Brothers Grunt is a Canadian animated comedy television series by Ed, Edd n Eddy creator Danny Antonucci that originally aired from August 15, 1994 to April 9, 1995 on MTV.
8
Allen Gregory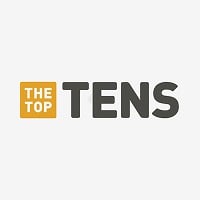 Allen Gregory is an American animated television series that aired Sundays at 8:30 pm on Fox from October 30 to December 18, 2011. The series was created by Jonah Hill, Andrew Mogel and Jarrad Paul.
9 The Powerpuff Girls (2016)
10
Sanjay and Craig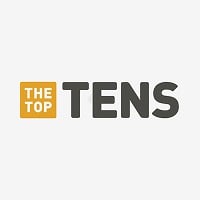 Sanjay and Craig is an American animated television series produced by Nickelodeon. The show is about a 12-year-old boy named Sanjay Patel who owns a talking pet snake named Craig. It ran from May 25th, 2013 to July 29th, 2016.
The Contenders
11
Uncle Grandpa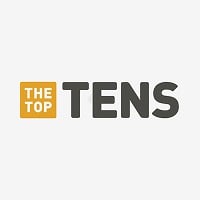 Uncle Grandpa is an American animated television series created by Peter Browngardt for Cartoon Network that premiered on the network on September 2, 2013. The series is based on Browngardt's animated short of the same name from The Cartoonstitute.
12
Rabbids Invasion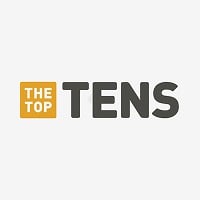 Rabbids Invasion (French: Les Lapins Crétins : Invasion) is a French/American animated television series which premiered on August 3, 2013, on Nickelodeon. The series began airing on Nicktoons during its second season in late 2015. On June 23, 2017, the series finale ended during its third season. ...read more.
Just how did anyone agree to this cartoon its just the Rabbids doing nothing but scream and cause mischief even more upsetting this cartoon had more episodes than Rocko's Modern Life a show that is way better than this one. - egnomac
13
Mr. Pickles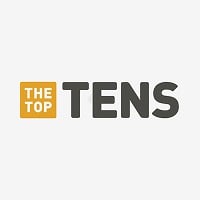 Mr. Pickles is an American animated television series created by Will Carsola and Dave Stewart for Adult Swim. The series revolves around the Goodman family, especially their 6-year-old son named Tommy and the family's border collie, the demonic Mr. Pickles. The series was picked up for 10 quarter-hour ...read more.
14
Breadwinners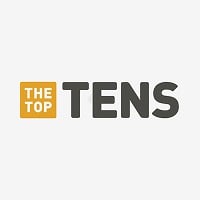 Breadwinners is a 2014 animated comedy television series produced by Nickelodeon. It is about the adventures of SwaySway and Buhdeuce, two ducks who drive in a rocket van delivering bread to their customers.
15
MAD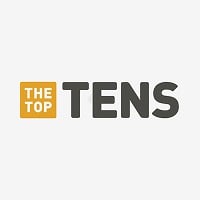 16
Dora the Explorer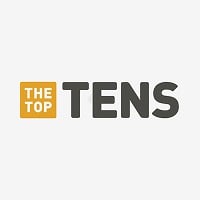 Dora the Explorer (2000 - 2014) is an American preschool educational animated TV series created by Chris Gifford, Valerie Walsh, and Eric Weiner in which Dora goes on adventures with her friend, a monkey named Boots.
17
Future-Worm!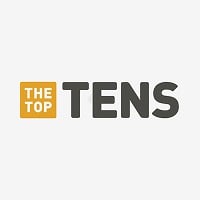 Future-Worm! is an American comic science fiction animated television series created by Ryan Quincy, who previously created IFC's Out There, for Disney XD.
18
Boku No Pico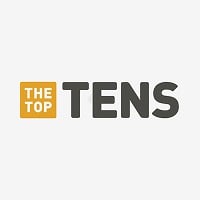 Boku no Pico is an anime series of three OVA episodes created by Katsuhiko Takayama. It was released to DVD on September 17, 2006.
Hey ask for 4kids to dub it ahaha
19
The Nutshack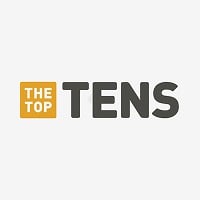 The Nutshack is an American adult animated TV series created by Ramon Lopez, and co-created by Jesse Hernandez.
20
The Mighty B!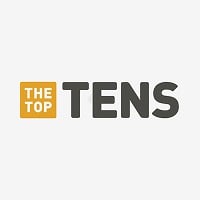 The Mighty B is an American animated television series co-created by Amy Poehler, Cynthia True and Erik Wiese for Nickelodeon. The series centers on Bessie Higgenbottom, an ambitious Honeybee girl scout who believes she will become The Mighty B (a superhero) if she collects every Honeybee badge.
21 Binka
22
Kung Fu Dino Posse
Another bad cartoon that tried way too hard to be hip with the kids. - egnomac
23
Caillou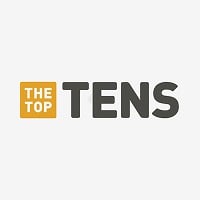 Caillou is a Canadian educational children's television series that was first shown on Télétoon and Teletoon, with its first episode airing on the former channel on September 15, 1997; the show later moved to Treehouse TV, with its final episode being shown on that channel on October 3, 2010. The ...read more.
24
Legends of Chamberlain Heights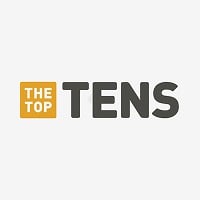 Legends of Chamberlain Heights is an American adult animated sitcom created by Brad Ableson, Mike Clements, Quinn Hawking, Josiah Johnson and Michael Starrbury.
25
Captain N: The Game Master
The idea of a cartoon starring Simon Belmont from Castlevania, Mega Man and Pit fro Kid Icarus sounded like a cool concept and someone took that concept and flushed it down the toilet out of all the video game based cartoons ever made this is the most embarrassing, what we got was an ugly mess of a cartoon with unlikable characters who resemble nothing like their video game counterparts and starring a kid who gets sent into the world of his T.V. and must save the video game world from the evil Mother Brain who is just plain repulsive along with her henchmen the eggplant monster from Kid Icarus and for some reason King Hippo from Punch-Out, apparently they couldn't get Dr. Wiley and Dracula to appear on the show which would have made more sense. - egnomac
26
12 Oz Mouse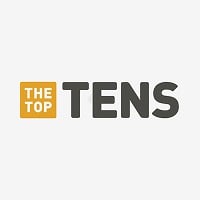 27
The Melancholy of Haruhi Suzumiya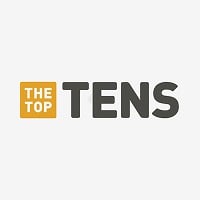 28
My Little Pony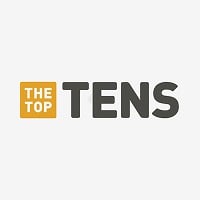 My Little Pony: Friendship Is Magic is a children's animated fantasy television series developed by Lauren Faust, produced by Hasbro Studios and DHX Media Vancouver . Despite the target demographic of young girls, Friendship Is Magic has also gained a large following of older viewers, mainly young and ...read more.
29
Darkstalkers the Animated Series
Darkstalkers the cartoon series is just ridiculously stupid the dialogue is abysmal and even the animation is hideous, and the episodes just make no sense in one episode Demetir and Morrigan have a contest to see who can capture the most good guys in another Sasquatch going by Bigfoot little nephew Hairball mails himself to the lead kid character Harry only for the two of them to get captured by Pyron and Hairball ends up annoying everyone to the point that he and the others get kicked off Pyron's ship. - egnomac
I have no idea what that is. - PhoenixAura81
30
Pickle & Peanut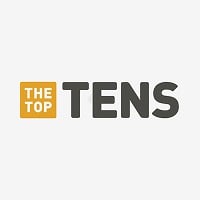 Pickle and Peanut is an American animated television series that premiered on Disney XD on September 7, 2015. The series was created by Noah Z. Jones, creator of Fish Hooks and Almost Naked Animals.
31 Mickey Mouse Cartoons
32
Mickey Mouse Clubhouse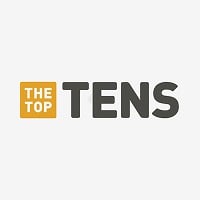 Mickey Mouse Clubhouse is an American computer-animated interactive children's television series which aired from May 5, 2006, to November 6, 2016. The series, Disney Television Animation's first computer animated series, is aimed at preschoolers.
Seriously what is wrong with Mickey Mouse
33
The Loud House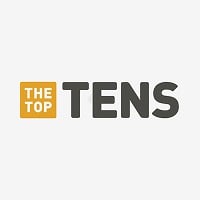 The Loud House is an American animated television series created by Chris Savino for Nickelodeon. The series revolves around the chaotic suburban everyday life of a boy named Lincoln Loud and his ten sisters, to which he survives as the middle child and only son in a large family of eleven children. ...read more.
34 Magical DoReMi
35
Peppa Pig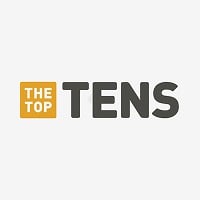 I used to like this show but my siblings watched it non-stop and I have now a hatred towards this show - darthvadern
36
Ben 10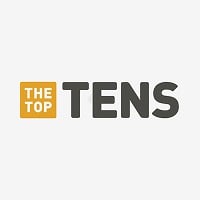 Ben 10 is a media franchise created by Man of Action Studios and produced by Cartoon Network Studios. The franchise revolves around a boy named Ben Tennyson who acquires a watch-like alien device, the Omnitrix, which allows him to transform into ten different alien creatures.
37
Magical Girl Lyrical Nanoha Vivid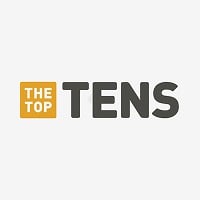 38
Mega Man Star Force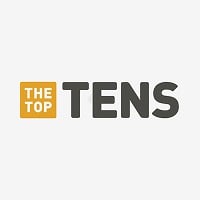 Mega Man Star Force, known as Shooting Star Rockman in the original Japanese language version, is an anime and manga series based on the video game of the same name.
39
Ryuusei no Rockman Tribe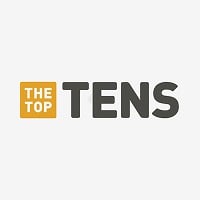 40
Cross Ange: Rondo of Angel and Dragon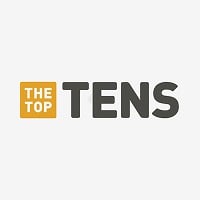 41
Tom and Jerry Clarify on their Friendship Malayalam Shooting Location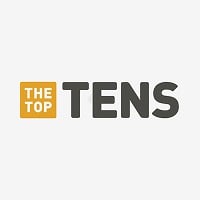 42 Become Jehovah's Friend
43 Ni Hao, Kai-Lan
44
My Friends Tigger & Pooh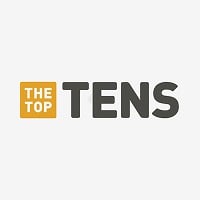 This isn't bad.
45
Harvey Beaks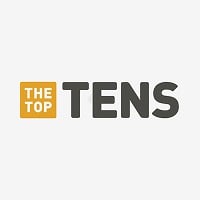 Harvey Beaks is an American animated television series created by C.H. Greenblatt for Nickelodeon. Originally announced to premiere on March 29, 2015, the series instead premiered on March 28, 2015 following the 2015 Kids' Choice Awards.
46 Shimoneta: A Boring World Where the Concept of "Dirty Jokes" Does Not Exist
47
Spongebob Squarepants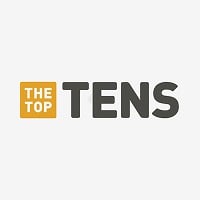 SpongeBob SquarePants is an American animated television series created by marine biologist and animator the late Stephen Hillenburg for Nickelodeon. SpongeBob is currently the most popular show on Nickelodeon, as well as the longest running show, running for 20 years, and is beginning its 12th season. ...read more.
48 Noonbory and the Super Seven
49
Seikon no Qwaser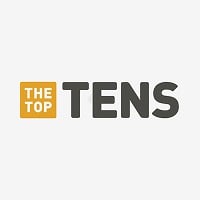 50
Teletubbies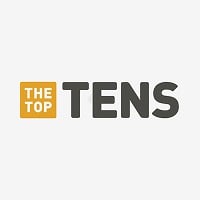 Teletubbies is a British pre-school children's television series created by Ragdoll Productions' Anne Wood CBE and Andrew Davenport, who wrote each of the show's 365 episodes .
1. Not a cartoon
2. Four adults tortured using baby speech in every episode, just think of the new adults who play them now!
3. But its not embarrassing it was a cute show.
4. Just embarrassing if someone saw you watching it.
5. The original beats the reboot. Come on the baby ones? That confused everyone. Jessica Smith the original sun baby, the controversy.
PSearch List
Related Lists

Top Ten Most Embarrassing TV Shows of All Time

Top 10 Most Embarrassing Movies Ever Made

Most Embarrassing Movie Remakes
Most Embarrassing Things That Can Happen to You In Class at School
List Stats
100 votes
57 listings
304 days old

Top Remixes (5)

1. Sanjay and Craig
2. Fanboy and Chum Chum
3. MAD
Disney1994

1. Mr. Pickles
2. Boku No Pico
3. Allen Gregory
girlcool
1. Fanboy and Chum Chum
2. Mega Babies
3. The Wacky World of Tex Avery
htoutlaws2012
View All 5
Error Reporting
See a factual error in these listings? Report it
here
.