Top Ten Emo Band Frontmen
ToptenPizza
Lets get something straight here, the greatest "emo" band list is a load of garbage. My Chemical Romance is alternative rock, BVB gamcore, Flyleaf Christian metal, Fall Out Boy Panic At The Disco, and many others are pop rock. So don't add Gerard Way or Andy Beirsack, even though they are great singers they aren't emo.
The Top Ten
1
Ian Mackaye
He is the frontman of the band Embrace, another first wave band. His voice is so amazing, he has great control and can haunt you long after the song is over. Adds a deeper meaning to his lyrics. Heck, I'm listening to him right now. - ToptenPizza
2
Guy Picciotto
Frontman of the founders of emo, he is definitely king. He took punk and made it even more magical lyric wise, his voice is complex and the average teeny bopper will never understand. He has set the standards for every emo frontman after him. - ToptenPizza
3
Amy Pickering
It's hard to be a girl in a man dominated genre. But she did it. Her voice was just as good as her male counterparts. She has loud and confident vocals, good sound, she's a great singer overall. She has some great skill. Not to mention her band Fire Party is a first wave band. She helped create emo. - ToptenPizza
4
Shawn Brown
He is the amazing frontman of Dag Nasty, he has some great vocals, I mean they sound so amazing and he just has such a great voice its hard to explain. In his genre, it is perfect, goes well with his bands music. Why they aren't mainstream baffles me, oh wait people who like pop music (most anyway, pop music up until autotune became the craze was good. Sia is good.) Are too stupid to listen to good music. Who's with me? - ToptenPizza
5
Geoff Turner
Frontman of first wave band Gray Matter he has a good voice, a little strange but addicting and you can't get enough of it. It's because of the perfect amount of loudness and the tempo always goes great with the song, He has a sort of clear voice but not that clear. - ToptenPizza
6
Jeremy Enigk
Sunny day real estate, they've had a short career, breaking up shortly after their 2nd album but a great one, Jeremy stands out, not just because he's been influenced by indie rock rather than punk rock, but his voice is diffirent and unique, strong and wonderful. - ToptenPizza
7
Jeff Fisher
Front policy of 3 he had such a meledolic voice, it could really cause you to get emotional. I recommend nine years old, it's the song that got me into the band and it has such a great emotional feel, it made me cry just by the sound of his voice, not to metion the lyrics, I won't explain them since we are talking about vocal ability. - ToptenPizza
8
Adam Lazzara
He is from Taking Back sunday and they are a very god band, his vocals compliment his band's music and even though they are pretty modern they are actually emo. His voice is loud and strong. - ToptenPizza
9
Andy Biersack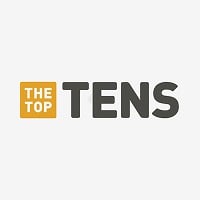 Are you kidding me? Our Andy Biersack is on the 13th? He runs the emo culture. Should be on number the number 1. Of course!
Why is he on a very low rank? Like what!
He easily deserve to be the first!
First!
V 4 Comments
10
Gerard Way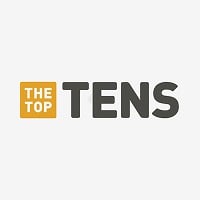 Gerard Arthur Way is an American singer, songwriter, musician, and comic book writer who was the lead vocalist and co-founder of the American alternative rock band My Chemical Romance from its formation in September 2001 until its split in March 2013. His debut solo album Hesitant Alien was released ...read more.
I love him so much. God, he's just... AMAZING! - MontyPython
The Contenders
11
Chris Simpson
Mineral was a great band and he was the great frontmen, great vocals that could get emotional reactions out of anybody. - ToptenPizza
Ah damn, after I added Gerard Way I read the description. *Face palms* I'm stupid. Ergh... - MontyPython
12
Jonathan Vance
In the band Moss Icon, great band you should check it out. Anyway, he has a strong voice he has great control over, and uses it in just the right way. - ToptenPizza
13
Dylan Mattheisen
An example of a true emo band. Check out Tiny Moving Parts. - somelifeonaplanet
14 Mike Kinsella
15 Danny Worsnop
BAdd New Item
Recommended Lists
Related Lists

Top 10 Hottest Emo Band Members

Top Ten Potential Names for a Furry Emo Band
Hottest Boy Band Members of All Time

The Ten Greatest Emo Bands
List Stats
15 listings
2 years, 177 days old

Top Remixes
1. Guy Picciotto
2. Ian Mackaye
3. Shawn Brown
ToptenPizza
1. Guy Picciotto
2. Amy Pickering
3. Shawn Brown
cosmo
1. Ian Mackaye
2. Amy Pickering
3. Jeremy Enigk
nintendofan126
Posts
Error Reporting
See a factual error in these listings? Report it
here
.