Top 10 Most Emotional the Loud House Moments
egnomac
The Top Ten
1
Lincoln Learns About Mr. Grouse's Family from 11 Louds a Leapin'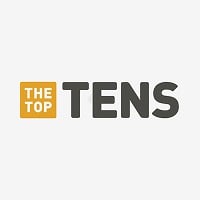 While trying to get his sled back from Mr. Grouse Lincoln discovers that he comes from a large family just like his and after overhearing his conversation with his niece he comes to the conclusion that Mr. Grouse isn't able to visit his family and that is has been years since he last time he visited them during the Christmas season when he tries to ask him about his family he orders him to leave later he tell his sisters about Mr. Grouse and him not being able to see his family during the holiday season which prompts every one to help cheer Mr. Grouse up with Luna's Christmas song and presenting him with a ticket so he can see his family for Christmas. - egnomac
I love that song!
2
Luan Gives Up Comedy After Overhearing the Loud Siblings Complaining About Her from No Laughing Matter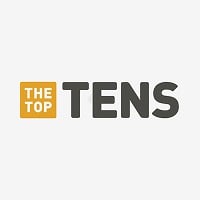 The episode opens with Luan pranking everyone while announcing her upcoming gig at The Chortle Portal, everyone is understandingly annoyed by Luan's pranks and puns unaware that she's listening to them they go on about how annoying and obnoxious she is heartbroken over how her siblings think of her and completely gives up comedy, the next day the Loud siblings though worried about Luan's change are glad to take a break from all of Luan's jokes and pranks until they find out that she's dropping out of the gig in which she was really excited in taking part in not only that but she throws out all her all props, her notebook and even Mr. Coconut the others try to help Luan get back to comedy but nothing works. - egnomac
3
Ronnie Anne Finds Out She's Moving from The Loudest Mission: Relative Chaos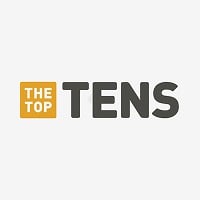 Ronnie Anne, Bobby and their mom visit their relatives unaware that their mom plans on moving them there unfortunately one of the family members blurts out the secret while Bobby and their mom are excited about the move Ronnie Anne understandingly is really upset about it she eventually calls Lincoln and Lori hoping Lori can convince Bobby not to move but it ultimately fails later Ronnie Anne has a talk with her mother Ronnie strongly voices her disproval about the move and her mother not wanting to force her decides not to move but Ronnie ultimately changes her mind when her family converts the closet into her own room and designed it the way she would like it. - egnomac
4
Lincoln Thinking His Being Thrown Out from Ties That Bind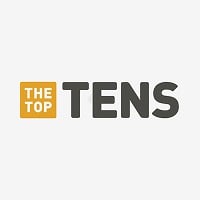 Throughout the episode Lincoln and the others over hear their parents about the possibility of getting rid of them unaware that they're actually talking about Lynn Sr. ties, in one scene Lincoln overhears them and assumes that they're getting rid of him the scene follows with Lincoln sadly slowly walking away as sad music plays in the background, in the next scene he assembles his sisters to tell him that mom and dad are getting rid of him and he tries to give his prize possessions to them but the sisters assure him that they would never let mom and dad kick him out and confront them. - egnomac
5
Lincoln Getting Kicked Out The House for Being Unlucky from No Such Luck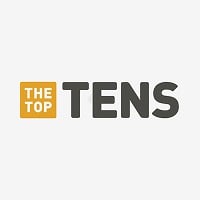 Its one thing to ban Lincoln from their activities but to ban him from the house that's when they really carried it too far Lincoln ends up homeless and he tries to tell them the truth but of course they're all too stupid to believe him. - egnomac
This was the reason "No Such Luck" is banned in Canada.
This moment was just uncomfortable. - GreninjaGuy
I hated this episode. Didn't have a good ending, they get off Scott free and when I saw this episode I only had one thing to say: Lynn can go to hell for all I care.
V 1 Comment
6
Lincoln Hugging His Parents After Learning the Truth About His Birth Story from Not a Loud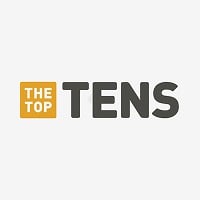 After all the rumors about Lincoln being adopted its finally confirmed Lincoln is in fact not adopted after Lincoln finds missing pages from his baby book suspects that his parents are hiding something even at one point thinking he was swapped with another kid because they really wanted a boy instead of a girl its finally revealed by his parents in a story that's just too weird to be true while on their way to the hospital Vanzilla breaks down and Rita and Lynn Sr. are helped by of all people the President of the United States and that Lincoln was born in the presidents limo not only that but was delivered by the First Lady of the United States. - egnomac
7
Lucy's Lament from Back in Black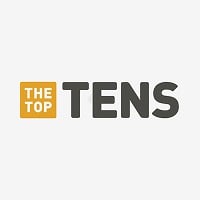 Lucy develops a crush on Rusty's brother Rocky and tries to talk to him but ends up scaring him away, thinking he'll like her more if she was more normal with help from her sisters Lucy gets a makeover hoping Rocky will like her now she and Rocky accompany Lori and Bobby on their date but things don't go so well Lucy and Lori returns and tells them that they failed, while in her room she talks with Edwin while Lincoln overhears her lamenting on how Rocky just doesn't liker her either as herself or as a normal person, the episode does end on a positive note as it turns out Rocky really did like her as herself he was just to scared to talk to her because he thought she was too cool for him. - egnomac
8
Luna's Crush from L is for Love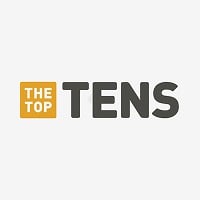 Even though all the Loud siblings have a part in the episode the episode is more focused on Luna who struggles with her crush as she's not completely confident with her self on how to express herself to Sam, in one scene she try's to give her favorite guitar pick to Sam but holds back quoting "Dream on Luna, You're the owner of a lonely heart! " and later states "There's no way Sam digs me" when the final letter arrives everyone assumes it must be for Luna only to turn out the letter was meant for Lynn Sr. from their mom celebrating the anniversary of their first date 20 years ago, Luna though disappointed becomes inspired after listening to her parents story to take a chance with Sam by sending a love letter along with the other Loud siblings. - egnomac
9
The Loud Siblings Cry After the Pets Go Missing from Pets Peeved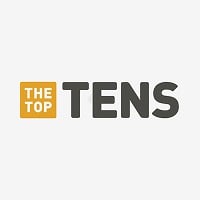 Nobody cares about Luna being lesbian. It's disgusting. This, on the other hand, is actual emotion!
Weird how this happened soon after the events of "Frog Wild".
Yes! All fault of that small white dog!
10
Lana showing Lincoln the short movie of how Lana met her pet frog from Frog Wild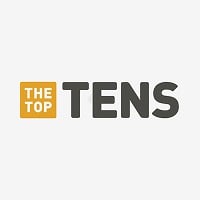 The Contenders
11
Lola Admitting to Lincoln She Has Trouble Reading from Read A Loud
Lincoln convinces the family to take part in a reading contest in order to win a private pizza party everyone is onboard with it except Lola who refuses to read a book everyone tries to get her to read but nothing works in a last ditch effort Lincoln attempts to get Lola to read after a series of mishaps Lola confess that she has trouble reading even with the possibility of losing the contest Lincoln agrees to help her to read. - egnomac
12 The Ending from Homespun
13
The Ending from Brawl in the Family
Whoa kind of vote is this, this was one of the most heartless scenes on the show.
14
Lincoln realizes that Bobby loved Ronnie Anne so much if he makes her upset he'd break up with Lori
I watched that one. It was emotional as hell.
Which episode was this from? Save the Flippin' Date?
15 Sisters Telling Lincoln Why They Like Him in White Hare
16
Luan Crying Thinking That They Are Moving from Fool Me Twice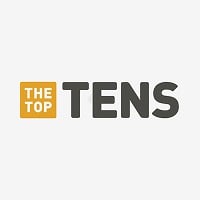 BAdd New Item
Related Lists

Top 10 Moments from the Loud House

Top 10 Best Loud House Moments from Season 1

Top 10 Best Loud House Moments from Season 3

Top 10 Funniest Loud House Moments

Top 10 Best Loud House Moments from Season 2
List Stats
16 listings
1 year, 23 days old

Top Remixes
1. Lincoln Learns About Mr. Grouse's Family from 11 Louds a Leapin'
2. Luan Gives Up Comedy After Overhearing the Loud Siblings Complaining About Her from No Laughing Matter
3. Ronnie Anne Finds Out She's Moving from The Loudest Mission: Relative Chaos

egnomac
Error Reporting
See a factual error in these listings? Report it
here
.