Top Ten English Language Songs of the 20th Century Everybody Knows in Austria but Aren't as Well Known in the U.S.
Martin_Canine
Every child in Austria knows these songs. They are all over the radio, are used as background music on TV (or in one of the many nostalgia shows that aired every other week) and can be heard when you're in the city. They are classics that are highly popular with everybody. Evergreens, in other words.
No matter where the artist is from, English language songs are always seen as world hits, and are often taken more serious than those in German. However, these tracks did not make it as big in the USA, and while Austria celebrates them as huge hits, the biggest music market in the world probably doesn't even know of their existence.
The Top Ten
1
Boat on a River - Styx

This song can be heard at least once on a daily basis on Austrian radio stations. The folk song is the group's only classic tune over here, but it's easily among the best known ones ever. In their native country, the USA, it didn't chart at all. - Martin_Canine
My favorite song by this band and I have no idea why it wasn't big in the US - Metal_Treasure
2
Daddy Cool - Boney M.

Almost every song by Boney M. could have been added to this list. Next to ABBA and The Bee Gees they were the biggest pop phenomenon of the 70s and had countless smash hits that gained them a massive cult following. They are easily among the ten most popular artists of the German language world. In the USA, however, they had very little chart success, and what they achieved there isn't outstanding. - Martin_Canine
I'm not Austrian but I knew all songs except for one - David Hasselhoff's song.
But I'm not American either, so... - Metal_Treasure
British influence on Canada is even bigger than the French influence but I think the US influence is the biggest. All this gives Canada a more diverse music landscape than the US. - Metal_Treasure
3
When the Rain Begins to Fall - Jermaine Jackson & Pia Zadora

A truly anthemic 80s cult classic with stomping kicks and dynamic keyboards, and despite Zadora's slightly off-key singing, the two singers create a perfect harmony. Much like in Germany, the 80s are Austria's favorite musical decade, and almost every hit song of that era became a classic, including this banger. In that respect, Jermaine Jackson achieved more than his sister Janet Jackson over here, but of course, Michael is the family's biggest name all around the globe. In much of Europe, "When The Rain Begins To Fall" was a chart topper or at least a top ten hit, but in the USA, where it originates from, it only peaked at number 54. - Martin_Canine
4
Moonlight Shadow - Mike Oldfield

Depending on the day you ask me, I will name either this or Die Ärzte's "Schrei nach Liebe" as my favorite song of all time. It's also one of Oldfield's biggest hits, but he's far more popular in Europe than in the US. The song topped the charts and became an evergreen on the radio, but did not chart in the US. - Martin_Canine
5
No Limit - 2 Unlimited

While in the USA, grunge, alternative rock and nu metal became the distinctive 90s sound, it was eurodance that got the European youth shaking. Only few songs and artists were noticed in the USA (Haddaway, Snap!, Aqua,...), but the genre's biggest classic, "No Limit" by 2 Unlimited isn't one of them. - Martin_Canine
6
Lemon Tree - Fool's Garden

Heard on every occasion you tune in the radio, this baroque pop song by a German band was very successful in much of Europe (I remember we had to sing it in school), but failed to chart in the USA. Maybe it's tone is a bit more melancholic than you'd expect it in the USA. - Martin_Canine
7
Angels - Robbie Williams

British singer-songwriter Robbie Williams has become one of the biggest superstars the world has ever seen - except for the USA. In the late 90s to now he reached the caliber of an Elton John in many countries, and in German language territory, he has a gazillion of hits and gets massive critical acclaim for his masterful songwriting. While "Angels" only peaked at number 12 in Austria, it has since increased very much in popularity and is a classic in his songbook that's still all over the radio. - Martin_Canine
8
You're My Heart, You're My Soul - Modern Talking

Dieter Bohlen is one of the... let's say five most famous pop culture figures in German speaking countries. He's a producer that has written numerous chart toppers, and is the permanent judge of "Deutschland sucht den Superstar" (the German "American Idol") and "Das Supertalent" (the German "America's Got Talent"). He's widely hated for his cheap and formularic writing and his crass comments in his shows, but is still as rich as most internationally famous singers (NOTE: I personally think he was good in the 90s when he wrote for the great Bonnie Tyler, but has since become cheap and unimaginative). His career started with this classic 80s tune that every kid can chant along to. It's also his signature song. - Martin_Canine
9
Looking for Freedom - David Hasselhoff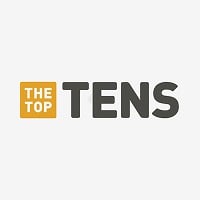 I made an entire list about the relationship of David Hasselhoff and German speaking countries. There seems to be a stereotype that he is a massive megastar of a singer over here, while just as many claim that he is completely unknown. Both is complete rubbish. In Germany, "Looking For Freedom" was a massive blockbuster, as its release collided with the fall of the Berlin Wall, and its lyrics coincidentally captured the zeitgeist. Over the years, this one song became a classic, but he remained a one hit wonder. In Austria, he was a bit more successful and had a couple of other hits (including another chart topper), but also over here only "Looking For Freedom" became the evergreen. As an actor, "Baywatch" was never a hit, but "Knight Rider" was seen as a great action series and has a cult following. - Martin_Canine
10
An Angel - The Kelly Family

The Irish-American clan of musical nomads toured through the world in poverty before they were discovered by the Middle European press. Their life turned upside down in the early 90s when they became not big, but biggest in the German speaking world. Let me put it like this: "Thriller" isn't among the ten best selling albums in Germany, but their "Over the Hump" is. "An Angel" from said record is their signature song, and is just as popular over here. - Martin_Canine
The Contenders
11
Let's Talk About Sex - Salt N' Pepa

Although the American trio was very successful in their home country while not having the same status over here, things are a bit different with this song. In the 90s, there was something of a sex revolution in German language territory, when many popular songs and groups the youth enjoyed had exactly the attitude reflected in this song, which is probably why we became so casual today when it comes to sex and view it as a natural part of life. The directness and open mindedness was extremely strong in the 90s when teen magazines and T.V. were advertising an open talk about sexuality that's still practised as of today. In that time, this song topped the Austrian charts - and if you come over here, don't be surprised if it pops up on the radio in the afternoon. - Martin_Canine
12
The Bad Touch - Bloodhound Gang

Although Eminem quotes it in "The Real Slim Shady", this playful pop earworm full of double entendres and sexual references was not a big hit in the US and only peaked at number 54 on the charts, in 2000 several months after its release. In Austria it peaked at number 3 in 1999 and turned the band to a popular group that fit our kind of humour. In Germany it even topped the charts.
If you come to Austria for a few days, you will almost definitely hear this song on the radio or on T.V., and unedited. - Martin_Canine
13
Rasputin - Boney M.

That's a badass song - believe it or not, some European metal bands even made covers - Metal_Treasure
While I can't imagine how this might sound, the thought of it doesn't surprise me as much. They are HUGE. Almost every single by them became a standard. As I said, they're one league with ABBA and The Bee Gees in terms of popularity. As far as I know, they also had hits in other European countries. - Martin_Canine
14
To France - Mike Oldfield

This is probably Mike Oldfield's most popular song these days, although it was "only" a top ten hit, not a chart topper. But it's the one you'll hear most often. Everyone knows the signature melody. - Martin_Canine
15
Living Next Door to Alice - Smokie

Smokie are a British band that had a bunch of hit songs in their home country and even more in German language territory, where they had a couple of top ten hits. In Austria, they had 12 top ten hits, including three chart toppers. Many of them remained popular, and this one might be their signature song. - Martin_Canine
16
It's My Life - Dr. Alban

This is another great classic of the eurodance era that is found on every other music compilation, and in every retrospective of the 90s. With a certain gospel vibe paired with techno beats and hip hop, this song is very memorable. - Martin_Canine
17
Jeans On - David Dundas

When I mention the song "Jeans On" towards Americans, they usually don't know what tune I mean. Well, I mean the 70s pop song by the British singer-songwriter that Austrian radio stations play about 100 times a day and that every compilation has on its tracklist. In Austria, it topped the charts and remained a classic. In the USA, it entered the charts at number 17, but has since been forgotten. - Martin_Canine
18
Lost in France - Bonnie Tyler

The great, great, great, great Bonnie Tyler immediately had success over here with her second single, which is still one of the best known songs in her songbook, but it took a few more years before she had her American breakthrough. - Martin_Canine
19
Shadow on the Wall - Mike Oldfield

Another chart topper by Oldfield that didn't even make it to the American charts, and which radio stations play on a daily basis. Needless to say, you get his "Crises" album in every store that sells CDs. - Martin_Canine
20
Rivers of Babylon - Boney M.

21
Hooray! Hooray! It's a Holi-Holiday - Boney M.

22
Ma Baker - Boney M

23
Sunny - Boney M

24
Cheri Cheri Lady - Modern Talking

25
Brother Louie - Modern Talking

26
Love is Everywhere - Caught in the Act

In the craze for boybands that German language Europe had in the 90s and 2000s (the Backstreet Boys had many more hits over here than in the US), the British group Caught in the Act had this hit. While it only peaked at nunber 14, it's still a well known song of the 90s decade. - Martin_Canine
27
Hyper Hyper - Scooter

In Austria, the German techno group Scooter is hugely popular with a big following, and has had top ten albums for over 20 years now. They are also famous in several other countries. "Hyper Hyper" is from their debut album, and while their sound isn't developed yet (it's just a techno instrumental with H.P. Baxter screaming phrases over it, while later songs were better structured), it has remained their signature song. The song title has been parodied in pop culture more than once. - Martin_Canine
28
La Passion - Gigi D'agostino

There were two countries in which this was a big number one hit: Belgium and Austria (in France and Germany it peaked at number 2). The song, which was first released in 1999, is one of the best known songs from the techno era, and with its incredibly catchy melody still gets people to rave through its excessive airplay. While the song is in English, the lyrics are grammatically wrong, but I doubt that most people ever noticed that before. It's a dance tune, the lyrics aren't as important as the sound.
"L'Amour Toujours", the album this song is on, is among the 50 best selling albums of all time in Austria. - Martin_Canine
29
For a Few Dollars More - Smokie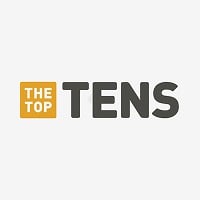 BAdd New Item
Related Lists

Top 10 Most Well Known Bands/Artists of the 20th Century

Top Ten Rock/Pop/Rap Songs Everybody Has Heard But Nobody Knows the Name

Top 10 Underrated Games that Aren't Well Know

Top 10 Musical Artists Who Made Psychedelic Music but are More Well Known for Other Genres
List Stats
29 listings
1 year, 103 days old

Top Remixes

1. Moonlight Shadow - Mike Oldfield
2. When the Rain Begins to Fall - Jermaine Jackson & Pia Zadora
3. The Bad Touch - Bloodhound Gang
Martin_Canine

1. Boat on a River - Styx
2. Moonlight Shadow - Mike Oldfield
3. When the Rain Begins to Fall - Jermaine Jackson & Pia Zadora
Metal_Treasure
Error Reporting
See a factual error in these listings? Report it
here
.