Top 10 Epic Rap Battles of History That Should Happen
The Contenders: Page 4
61 Dave Mustaine vs Metallica
62 Triple H vs Sean Bean
63
Vito Corleone vs Marlon Brando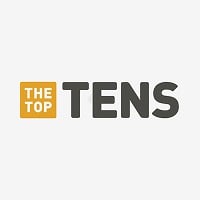 Vito Andolini Corleone is a fictional character in Mario Puzo's novel The Godfather and in Francis Ford Coppola's film series based on the novel, where he was portrayed by Marlon Brando in The Godfather and, as a young man, by Robert De Niro in The Godfather Part II.
64
Little Einsteins vs. The Wiggles
Two Playhouse Disney bands will battle each other.
65
Hideo Kojima vs. Shigeru Miyamoto
Doubt it would happen, but it would be cool.
66 Vlad The Impaler vs Ivan The Terrible
67 Ren vs Stimpy
68 Bob the Builder vs Herbert Hoover
69 Varg Vikernes vs Charles Manson
70 Freddy Kruger vs Freddy Fazbear
71 Ozzy Osbourne vs Marilyn Manson
72 M. C. Escher vs MC Hammer
73
Pinky and the Brain vs Invader Zim and Dib
Shouldn't it be Invader Zim and Gir?
74
Don Vito Corleone (The Godfather) vs Tony Montana (Scarface)
Two most famous movie cartel kingpins rap battle
Well that's something that's gotta happen

The Godfather Vs Scarface Movie (2017) (R)
75 Marilyn Manson vs Trent Reznor
76 Axl Rose vs Kurt Cobain
77 Spongebob Squarepants vs Homer Simpson
78 The Justice League vs The Avengers
79 Marty and Doc vs Rick and Morty
80 Benson vs. Squidward
PSearch List
Recommended Lists