Top Ten Episodes of the Powerpuff Girls that Should Be Created If the Original Series Continued with Season 7
AnimeDrawer
I really wish the original series had more seasons until season 10, too bad it had to be cancelled. I would really like to come up with good ideas, as well as for other users to come up with great ideas. Just as long as they are NOT troll items or anything that is too mean spirited, innapropriate, and sexual. I am warning you, please do not put these items like these on the list, they are not allowed. No items like "The Powerpuff Girls Kill Themselves" or "Blossom And Brick Date And More Crazy Things". But other than that, you can put anything you want. Which episode should be created?
The Top Ten
1
Buttercup's New Special Power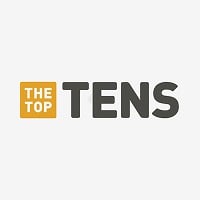 Plot: Buttercup discovers that she actually does have a special power, but it developed more slowly than Blossom and Bubbles. Her special power is being able to read people's minds, but she can use that special power only once a month. Then a villian named Dr. Hypnotic is trying to control people's minds to help him build a giant machine to destroy the world and end it. It was difficult for Buttercup to read his mind with how hypnotic he is, so she and her sisters tried fighting him, but Blossom and Bubbles got hypnotized, so Buttercup had to use her mind reading powers secretly to defeat him. Then Buttercup broke the hypnotism and Blossom and Bubbles along with Buttercup beated up Dr. Hypnotic and threw him in a special jail that he cannot escape for 100 years. - AnimeDrawer
Thank you for putting this one on this list because she really does deserve a special power, doesn't she?
She was the only one who could make tornados tell Nuthin Special aired
Why not up over season 20? - BorisRule
V 6 Comments
2
Revenge On The Fluffy Bunches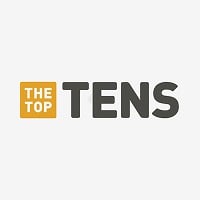 Plot: The Fluffy Bunches return to get more famous and rich, so they act all cute again to make the PPG look bad and make people have sympathy for them. But then the Fluffy Bunches are secretly working for Him and are recruited by him to destroy The Powerpuff Girls. The girls secretly spy on them and catch evidence to show people how evil they are. When Him's evil plan thrives and threatens people, the girls prove that the Fluffy Bunches had created that chaos and helped Him by their choice. Then people start hating the Fluffy Bunches and the girls beat up Him and them and the Fluffy Bunches go to jail while Him disappeared. - AnimeDrawer
3
The Powerpuff Girls And Blink-182 Rock Adventure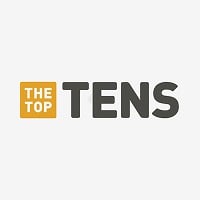 I would do this, but with another band, as Blink-182 isn't that popular. - micahisthebest
Actually, they are very popular. Not as popular as Nirvana, The Beatles, and The Rolling Stones, but every time punk is mentioned, their name appears right away. - AnimeDrawer
This crossover is not what you think, it sounds like a bad idea, but if you modify and make the plot good, it will be a great idea. I mean in a PPG special, they added a cartoon version of Ringo Starr from The Beatles, so why not a cartoon version of the Blink-182 members? A cartoon version of the band members appeared in The Simpsons, so they can appear in PPG. Not their real selves though, that will be weird. I just love these two trios too much. Kinda cheesy, huh?

Plot: Blink-182 are having a concert in Townsville for their world tour. Then all of a sudden, The Rowdyruff Boys and Mojo Jojo control a giant robot to kill the Blink-182 members and their fans. Then The Powerpuff Girls come in and save Tom, Mark, and Travis from dying and the girls throw the RRB and Mojo in jail. Then the Blink-182 members talked to the PPG and had a conversation with them, and invited them to play in a concert with them. Then the RRB and Mojo planned to trash and sabotage the concert when they ...more - AnimeDrawer
4
Pizza Party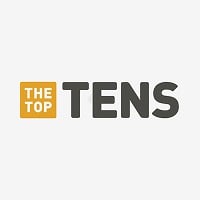 Plot: The PPG one day wanted to make some pizza to eat, so they kept experimenting with what to add to the pizza, but the girls kept on adding too many things. Then Mojo Jojo secrectly stalked the girls while they were making the pizza, and added an evil oven that replaced the one that was there that would make the pizza into a monster. Then the girls fell for it without knowing Mojo replaced the last oven and the pizza became the pizza monster. Then the pizza monster tried eating people, but then the girls come up with the solution of cutting up the slices of the pizza and giving it to the citizens of Townsville. They slice the pizza with their own hands and Townsville starts celebrating a pizza party after the girls saved them. But the Professor studied the oven that made the pizza monster and found out it was made by Mojo and what it contained. Then then Mojo Jojo was caught and arrested. - AnimeDrawer
"Delicious" Plot - JPK
5
Blossom And The Spelling Bee Crisis
Blossom was studying her words for a spelling test. Then Buttercup and Bubbles got captured by Him and he made Blossom do a spelling bee of complicated words from her school test. Blossom had to spell all the words correctly, one mistake, and her sisters will be throwned into Him's lava pit. Blossom had to answer all the words in order to save her sisters lives. Blossom answeres one incorrectly, then when her sisters were falling to the lava pit Blossom flew and saved them. Him got mad and then the girls threw him into the lava pit. Then the girls safely returned home and congratulated Blossom for getting almost all the words correct. - AnimeDrawer
6
Waterpark Day
Awesome idea!
Awesome Idea - JPK
Plot: The Powerpuff Girls visit the water park in Townsville for the weekend. The girls decided to ride the scariest ride in the park, The Sea Serpent Horror, in which they laughed and got scared at the same time and they rode other rides too. Then the Gangreen Gang came to the water park and started doing some trouble to the kids there by pushing kids into pools and slides and pouring stuff on them while going down the slide. Then the PPG chased the Gangreen Gang all over the park and went down all slides and pools until the girls finally caught them for torturing kids and beated them up. Then the owner of the water park threw them out. Finally, the PPG left the water park. - AnimeDrawer
7
The Clonepuff Girls
They kinda already made the rrb - Gh_player
8
Friends With The Boys For A Day
Plot:
The Rowdyruff Boys can't find their home because Him is nowhere to be found. So they find this house with three windows and knock on the door. The Professor doesn't remember them but thinks they look familiar. The boys then discover this is the Powerpuff Girls house. So Brick develops a plan to befriend them to get them by surprise. Butch finds that Buttercup has his favorite video game and they play together. Boomer and Bubbles talk about their favorite things and favorite things to do. Brick and Blossom talk about school stuff and read books together. They eventually give them their trust and they accept each other as friends. The Professor remembers who they are and wonders why they wanted to stay at their place. Buttercup then gets suspicious and talks to the Professor and they both talk about what's going on and then they both realize this was a plan to get kisses to get stronger and it almost works until Buttercup spills the beans on them and they fight and win!
This should be higher, great idea! - micahisthebest
9
Ms. Keane's Suprising Fieldtrip
They go to the studios for Blarney the Singing Sea Serpent
10 Bubbles Solves A Mystery
The Contenders
11 The Genie
12
Powerpuff Girls Vs Powerpuff Girls (2016)
wow
13 Buttercup's New Video Game
14
Mojo Gets Back at Babysitting
The plot is similar to Child Fearing
15
The Gangreen Gangs Big Beach Trouble
The girls go to the beach then they come TGGG they push kids sting them with stingrays and get pinched by crabs by then every kid except the girls are all crying and the ggg is laughing
Note:They wear they're clothes from the water park
16 Powerpuff Kart
17 Powerpuff Girls Meets Final Fantasy VII Crossover
18 Powerpuff Girls Meets Outlaw Star Crossover
19 PowerPuff Girls Meets Guardians of the Galaxy
20 PowerPuff Girls Meets Cowboy Bebop
BAdd New Item
Recommended Lists
Related Lists
Top 10 Powerpuff Girls Season 2 Episodes
Best Powerpuff Girls Season 3 Episodes
Best Powerpuff Girls Season 5 Episodes
Best Powerpuff Girls Season 6 Episodes
List Stats
35 listings
236 days old

Top Remixes

1. Revenge On The Fluffy Bunches
2. Buttercup's New Special Power
3. The Powerpuff Girls And Blink-182 Rock Adventure
AnimeDrawer
Posts
Error Reporting
See a factual error in these listings? Report it
here
.