Top 10 "Ethical Hackers" of India
Top 10 ethical hackers of India. A Joint description of Microsoft and 4xhack
The Top Ten
1
Rishiraj Sharma
I think he is youngest hacker of India, age 16... His rank should higher than other...
Very talented new ccomer boy... India should have like this boy
Its good list and also its similar to Microsoft survey
I want to hack my android device. How can I do it?
185 Comments
2
Ankit Fadia
He is great fake hacker of India
I wish to attend a workshop of ethical hacking of ankit sir
My dream also I am become like ankit fadia
I want to be an ethical hacker like you please give me some tips
133 Comments
3
Vivek Ramchandran
I like lunix and I want to become expert in lunix OS so can you help me
Yes he is best...
He Must Be on First Position. After 2 year from Now this position is mine.
He is should be no1 position
25 Comments
4
Sai Satish
He's very helpful. He's the best hacker I ever meet. There are some people like Ankit Fadia, who is great fake hacker of India, but Dr. Sai Satish is not like that. He's very helpful to the students. He's motto is very impressing.
Good hacker and he is very help full.
Best hacker and very helpful to students
Very good ethical hacker... I'm also one of the student
29 Comments
5
Sangeet Chopra
I have attended yours workshop which tells that you are exceptional
Hi friend
Do you help me
I'm also interested in hacking
please help me bro
I attempt your workshop at sunderdeep engineering college, ghaziabad.
I think that you are the best in yourself, knowledge+personality.
He is world class ethical hacker n cyber security expert
90 Comments
6
Sunny Vaghela
Sunny Vaghela is one of the countries pioneer Information Security & Cyber Crime Consultant. The young and dynamic personality of Sunny has not only assisted in solving complex cyber crime cases but has also played an instrumental role in creating awareness about information security and cyber crimes. During his graduation at Nirma University he developed projects like SMS Based Control System, Voice Recognition Based Control System exhibiting his sharp acumen for technology. At the age of 18, Sunny exposed loopholes like SMS & Call Forging in Mobile Networks. The technology that allowed to send SMS or Make Call to any International Number from any number of your choice. At Present, He is Director & Chief Technical Officer at TechDefence Consulting Pvt Ltd which is rapidly growing security services & investigation consulting organization focusing on Cyber Crime Investigations, Cyber Law Consulting, Vulnerability Assessment & Penetration Testing, Informabertion Security Training.
They are the best
Great person in cyber security
He is the number 1 talented ethical hacker in india.
He helping the new students to this industries
28 Comments
7
Rizwan Shaikh
I have attended many conferences on Ethical Hacking but sincerely this guy took my breath away..He is by far the Best Security Researcher in India from Mumbai.
Rizwan sir's live penetration demo & giving time to ask questions after workshop is enough to prove that he is the best.
He is the founder of Pristine InfoSolutions. Attended his workshop in TSEC, Mumbai. I think he is the best Hacker around.
He is just awesome...no words to describe
42 Comments
8
Pranav Mistry
Sir tell me me about fb account and how to hack a account
I have also interest in hacking n also want to be a hacker please help me for some imp books...please
Email me_mandalmridul001@gmail.com
I just like there 6sence technology
Dear sir

Please tell me that how I trace my personal mobile current location please
13 Comments
9
Rahul Tyagi
He is best among best's
I want to meet you
Rahul Tyagi sir is the best.. Just attend his workshop once I can bet you will start to compare him automatically with the person whom you voted... Because the best is always taken for comparison.. The only thing I felt bad in rahul sir workshop was that I was not able to take a proper photo with him... He was the best
Awesome guys. thanks for everything you shared with us about hacking
51 Comments
10
Sachin Dedhia
He is the best speaker I ever listened, has in depth knowledge about the real life cases & that shows from the fact that he has delivered training's to the police departments also. - jaslok99
He is excellent speaker, drives home the points to the perfection..
He is been around for many years, conducted more then 500 seminars on Cyber Crime, across various sections of the society.. Hats off to this guy
One of the best workshops that I have attended so far. Awesome Spirit!. Full of Energy and the passion that he has shown has been amazing. - prisa
176 Comments
The Contenders
11
Rishal Dwivedi
Have worker under him. It wasgreat learning experience. Thanku sir
He is awesome at very young age the recognition more than his age from companies like microsoft, oracle, blackberry, Nokia, facebook, Yahoo and Paypal
Full of achievements! Great ethical hacker.
Young talent
10 Comments
12
Navdeep Singh
My friend id hack I can solve it.
Great Rajsthani hacker from sikar
I love you sir
He Is Great Hacker In India, I Want to Met It
23 Comments
13
Code Breaker ICA (Lucky)
Ultimate guy with excellent skills
Just awesome man no world to discribe
He is a good persn and great attitude
He is cool :D! With a good attitude :)!
2 Comments
14
Trishneet Arora
He is the best in his space
I love him very much
HE IS A VERY GOOD
Such a nice guy, very down to earth champ. I met him once at Conference in Mumbai. He was speaker, he trained various police and intelligence organization. Hats off to him. May god bless him.

Keep it up (y) - ibnn8
2 Comments
15
Vineet Bharadwaj
He use to teach hacking in a very different way with fun and also interesting hope I can learn or spent more time with him. Great experince I spent with him..
Nice person and very down to earth.
Young age Ethical hacker and securitu researcher. Wrote a ebook and couple of articles. Listed in many hall of fame and got bounties...
He taught me WAPT, I was new in this field I don't know what testing is before I met him I only knows basic of Ceh and he worked on me and make me stand in my company because of him in WAPT sector. Thanks for such well teaching now he is my friend too :) thanks sir
16
Falgun Rathod
He has given a very nice speech that covers not only Hacking but an motivation to the newcomers to industry of information security. Thanks.
His Lecture of Social Engineering is just awesome first time seen something different kind of Hacking in originally terms in my college.
One man with a great vision.. Open for all business opportunities... Good Luck. Excellent Behavior. Litter late but well deserved
FR is so dedicated & focused, he is clear with his vision & long terms strategy. - karan nimbark, writer
12 Comments
17
Aasim (Root Devil)
The one who was nightmare of paki server admin
one and only ro0t_devil m/
I remember those days when Pakistani website used to host index page with message "Hello baccha log, papa aa gaye"
And one of the best hack by you which I remember is "17 countries defense websites"
18
Benild Joseph
Superb
Highly intellectual and best hacker...
Best ethical hacker ever met. Know for his work.
Simply the best legend hacker of India
3 Comments
19
Nipun Jaiswal
You are the best sir, thank a lot for serving us with your knowledge, we really enjoyed your sessions here in gurgaon
Thank you sir
One Of The Best hackers Of India, Really Helped Guys Like me to stand up and join network security field, I thank him a lot.
Thankyou Sir,
Moses
Ok Link Me your Fb
20
Aarshit Mittal (Ashell)
Who said ankit fadia is great. his own website got hacked by many script kiddies
Arshit mittall have frequent knowledge in hacking
He is one of the best Indian defacers, India ever had
Bro you are the best in all
Love you man keep rocking
1 Comment
21
Manish Tanwar
Awesome guy.. This coding skills are too good... Main think I like about him is his willing to learn and explore.. Nice guy too in general life.. Don't have attitude like others.. Nice coding.. 60-70% people in cyber world uses his shell...
Thanks for teaching us sirji
We like manish tanwar.. Keep it up bhaii
Manis bhia is best programmer...
1 Comment
22 3thicalnoob
23
Aakash Kumar
hello sir
24
Himanshu Singh
Himanshu Singh is one of the youngest Ethical Hacker in India. - his1792
Mera Jaan proud of you
25
Mohit Yadav
Mohit Yadav is Best As I have attended his talks on cyber security and ethical hacking at IIT Delhi.
Well Known Cyber Security Expert
26
Golden Vivek
He will be best..
27
Mrityunjay Singh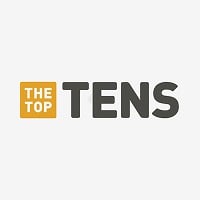 28
Abhishek Sharma
Hack your site too
29
Shubham Gautam
Sir, you are really have great knowledge and clear concepts no one can describe as you.
not yet
i decide
not
30 Raphael Grey
31 Arnav Chaudhary
32
Ravindra Singh Rathore
He is a good guy, he is helpful person, his behaviour is very nice, he is my buddy, he is a great hacker,
I'm felling short of words to describe him.. He is just a great hacker..
Silent hexor is an ultimate hacker.
His nature is very good and very helpful
16 Comments
33
Rajesh Babu
RB is one of the best security professional in our country, this man got the intelligent power of mind. He is damn good and reliable guy..
One of the most wanted and best hidden slient ethical hackers of all times, worked earlier as a free lance for government and corporates agencies now started and working in own company named Mirox Technopark kerala. From the outside source of information he have developed the best team of ethical hackers. He is more popular in Black hackers one of the world's most dangerous group of hackers.
I think he is doing great job, actually RB is the first man in Kerala who initiated to bring ethical hacking training center of eccouncil. One way or another he is creating & training mass cyber security professionals which is really good for our industry and government demand requirement. Anyway he is excellent & best expert of Cyber security.We support RB in all the way...
He is good security professional.
77 Comments
34
Devjeet Singh
Knowledge makes a person to grow perofessionally but a good attitude will add a new falovour in your personality. Dev have that quality. I wish him a great success ahead.
He is a good Cyber Security Researcher and apart from that he is a nice guy :) he should be in top ten
He is a good hacker and does legal good productive things.He should be in top 10.
He presented impossible work on ethical hacking and he's my guide also.
37 Comments
35
Root Codefire
Best hacker & mentor.
Nyc guy I have attended many seminar on Ethical Hacking but sincerely this guy too awesome and loyal to his work. He is Best Security Researcher in India
Best hacker..
One Word Only #Respect
16 Comments
36
Rock India
One of the Great Indian Hacker with a excellent hacking knowledge. He hacked into high profile servers of Bangladesh, Pakistan and china. He is the best Indian ethical hacker.
Amongst the Top Hackers of India. Simple guy, who hacks to protect Indian web. Simply love this guy for his extra ordinary hacking skills.
Brave Patriotic Indian Hacker. Hacks for India.
HE HACKED INTO MANY GOVERNMENT SERVERS WORLD OVER. A GREY HAT HACKER TURNS INTO BLACK HAT WHEN INDIA NEEDS IT MOST (ESPECIALLY WHEN PAKISTANI HACKERS HACK INTO INDIAN SERVERS). HE ALWAYS ROCKS.
21 Comments
37
Dhiraj Mishra
A person who chose this field to spread knowledge. Had a great experience of learning with him
Dhiraj Sir is the Best! - mortal
A treasure of knowledge!
" Dhiraj Sir is the Best "
Make Way for Dhiraj Sir.
Youth of the Next Generation 'Dhiraj Mishra'
Great Time Spend with Dhiraj Sir. - Dhiraj_
36 Comments
38
Rajat Grover
You are best sir, I love your way of teaching and expertise.
Rajat Grover is best at his skills as well as A great Entrepreneur,
I am totally impressed of his achievements, He is working with many communities as well as dealing with many companies regarding Web development, IT Security, Forensics etc

Thanks
Best teacher ever love you sir
You are awesome and the best. Keep it up and touch the sky
Having totally unique concepts for all his products and services
Really Appreciated!
1 Comment
39
Suresh Sen
Sir please help us
40
Manjesh S
Facebook bug bounty hunter..
Great Ethical hacker in India..
He hacked Facebook at age 18.. it's a Record guys..
One of the sweetest person and craziest head I've worked with!
5 Comments
41
Sen Haxor
So Proud! I'm His Friend.. He used to sit near to Me in Classroom. He don't look Like Hacker, Rather he look Like Joker. But Now am feeling Proud.
Great in his own way of owning servers... Helps others by his tutes..! Shares knowledge unlike other hackers...
Just awesome man no words to describe
Give your best my bro. Be best among everyone. All be success to u
13 Comments
42
Ezekiel S Kottarathil
"A System Without Internet Is Like A Gun Without Magazine"
He Is Good At Web Application Security and Networking
The Man Who Has Power In His Hand
He is good hacker, loved his work..
7 Comments
43
Nikunj J Trivedi
Loved The Session In Which You Elaborated Android Hacking - krishnashetty
The Way You Explain the Stuffs From Basic T Extreme That Is Amazing
Nice and a young guys having great knowledge of Cyber World. Very much helpful to other, don't have attitude like others. - prasadjain
Real knowledge of hacking...

Awesome guy with helping nature... - sunnysingh258
13 Comments
44
Kapil Soni
Silently worker, sir em biggest fan of you and real inspiration for me
Great security analyst and trainer I have ever meet. Hats off...
Very nice person. And very good achiever.
The great hacker soni...
45
Chutia BC
You are Chutia
Hai friend your best hacker but you are teching Tamilan,my name Raja,studied from bca 2 year,i am intrested for hacking knowledge,plese teching me
46
Harsha (w4rl0ck)
Good at wifi exploits
U r my role model
Yes a comment box is not enough for him
Such a computer nerd
4 Comments
47
Eshan Sharma
Great person with lots of stuff, one just cannot predict him
He is number 1 hacker
He is the best
Number 1 hacker
8 Comments
48
Rahul Thakur
He is hidden ethical hacker
Awesome guys
Hacked Much more websites
Hacked my fb account
Working in cybercure technology
A good guy working in this field
1 Comment
49
Hemant Sharma
Best ethical hacker
I am big hacker
Great hacker... Majestic work
His a bigger hacker of india
6 Comments
50
Amol Jogdand
Good working ethical hacking
Is the best hacker age 17
Is working any software cracking & hacking
Email hack web hack antiv hack
Any Help my E-mail id - amol. Jogdand2010@gmail. Com
Is the best hacker
Age 18
Any Software hacking & cracking
Any e-mail id hacking
Web hacking
Computer hack
PSearch List
Related Lists
Top Youngest 10 "Ethical Hackers" of India 2017
Top 10 Ethical Hackers and Bug Bounty Hunters of South India
Top 10 'Ethical Hackers' of Lucknow
Best Ethical Hackers & Security Professionals
List StatsUpdated 9 May 2019
6,000 votes
314 listings
6 years, 206 days old

Top Remixes (39)

1. Mrityunjay Singh
2. Rishiraj Sharma
3. Ankit Fadia
adjuction
1. Ankit Fadia
2. Sunny Vaghela
3. Trishneet Arora
ibnn8
1. Maulik Kotak
2. Narendra Bhati
3. Nikhil Srivasatav
rockhack
View All 39
Error Reporting
See a factual error in these listings? Report it
here
.