Top Ten European Football Clubs of 2012
The Top Ten
1
Chelsea F.C.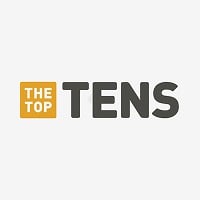 Chelsea Football Club is a professional football club in London, England, that competes in the Premier League. Founded in 1905, the club's home ground since then has been Stamford Bridge. Chelsea won the First Division title in 1955, followed by various cup competitions between 1965 and 1971.
Chelsea is with no doubt the best because they always beat the big teams and the reason why the other teams envy chelsea is because they know that chelsea is the best CHELSEA FOR LIFE
€They won the Champions League this year so of course they should be ranked the highest. It makes no sense that Barcelona and Real are ranked higher when they've only topped their domestic league which is considerably easier than the PL.
They won the champions Leauge this year it's the league where the very best European teams play each other. So yes this year they are the best team in Europe.
Chelsea had a tough time before the champions league but after that they regained form. And plus in the euro cup Spain bought to chelsea players on they both scored goal
2
FC Barcelona
5 Out of 5 Match Wins So Far in This Season of La Liga. Best Striker in World- Messi. Best Midfielder in World- Iniesta. Best Defender in World- Pique. And Guess What? David Villa is Back in The Side Too. - ankittayal1
Up barca. Best team in the world.
Immense history, best players and no sugar daddy. Play football the way it should be played
Chelsea sucks. They are so damn bad in the EPL this season! Barca is the best, and everyone knows that. Even though I am personally a fan of Barca, real Madrid should still be ahead of Chelsea. Bayern and Milan too.
3
Real Madrid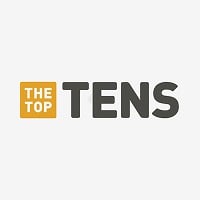 Real Madrid Club de Fútbol, commonly known as Real Madrid, or simply as Real, is a professional football club based in Madrid, Spain.
Real Madrid is AT LEAST the 2nd best team in the world right now. The only team challenging them for the best team in the world is Barcelona. They showed fantastic skill and consistency winning la liga with a record amount of points last season. If they show up barca next year and win the champions league, which is very possible, they will have cemented their spot as the best team in the world. I can assure you that if either Barcelona or Real Madrid played in the Premier League, they would win with ease as they do in la liga. If Chelsea were a better team they would have finished in the top 3 of the PL. They won the Champions League with counter attacks and a lot of luck. I was happy to see them win but they struggled in nearly all their games in Champions League play and cannot be called the best based on them
Legends play for real madrid...
Zidane, ronaldo, cr7, iker, kaka, beckham.. Very legend plays for madrid
Imma madrista forever... Real madrid till I die! Only real madrid deserves to be number 1 position.. Rest all clubs are not as best as real madrid...! Real madrid has history and has money and has die hard fans and has qualities to deserve number 1 position... HALA MADRID!
Winning the La Liga with 100 points (a Great Feat). Reaching the Semi-finals of Champions League. They have been the best team this season. They deserve to be on the number 1 spot!
Best team forever higuain Ronaldo kaka ozil pepe sergio ramos and many more they can beat anyone anytime
4
FC Bayern Munich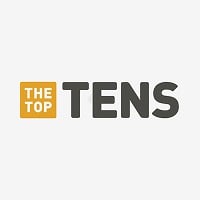 Football-Club Bayern München e.V., commonly known as FC Bayern München, FCB, Bayern Munich, or FC Bayern, is a German sports club based in Munich, Bavaria
Bayern will be the best team starting 2018 when their stadium is fully paid of an many more millions (30-40M Euros) will be available each year. Also T.V. money in Germany will increase every 3-4 years and catch up with the Premier League by 2020.
Despite playing a great football, Bayern only managed to be second in every competition, including the home loss at the C.L. final - MatrixGuy
Fc bayern munich is the best team in the world
Scientific football; the best!
5
Manchester United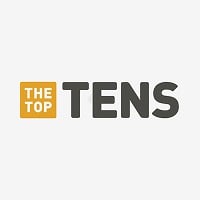 Manchester United Football Club is a professional football club based in Old Trafford, Greater Manchester, England, that competes in the Premier League, the top flight of English football.
Best by a mile
5th? The most consistent team of the last two decades! 13 Premier league titles... You joking?
This rating is very bad. United is the best football club. United forever..
COME on Manchester United did beat chelsea and were higher than them in the premier league you are stupid if you say chelsea are first
6
AC Milan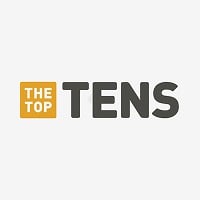 Associazione Calcio Milan, commonly referred to as A.C. Milan or simply Milan, is a professional football club in Milan, Italy, founded in 1899. The club has spent its entire history, with the exception of the 1980–81 and 1982–83 seasons, in the top flight of Italian football, known as Serie A since ...read more.
The club that has been most successful in European football
Has 8 trophies of Champions League, problem?!
Milan preserves a better postion than 7th. Even if Atletico and Athletic have won and got into the final of Europa League 2012.
7
Liverpool FC
Liverpool won the champions league so this foolish website sucks>
One of better teams in PL but unfortunately without luck on their side
Oh jeez more on Chelsea! This might have been a year ago but Liverpool beat Chelsea 2-1 when we were in THE RELEGATION ZONE then we went to 8th and the team was really down then I don't know why (probably unlucky), they got back up and kept fighting. Not just there huge fan population but recently they beat Man united 1-0 because we have Daniel Sturidge on our team with him and Gerrard plus the defense and great others we are practicly invincible! YOULL NEVER WALK ALONE WHEN YOU SUPPORT THIS TEAM!
I, m loved liverpool good luck
8
Atlético Madrid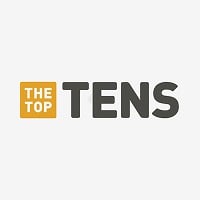 Club Atlético de Madrid, SAD, commonly known as Atlético Madrid, or simply as Atlético or Atleti, is a Spanish professional football club based in Madrid, that plays in La Liga. The club play their home games at the Wanda Metropolitano, which has a capacity of 68,000.
Europa League 2012 winner, won the final 3-0 against Athletic Bilbao - MatrixGuy
9
Borussia Dortmund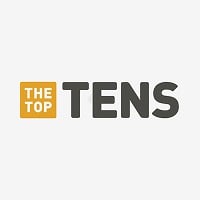 Borussia Dortmund is a club in North Rhine-Westphaila in Germany founded in December 19, 1909 by unhappy men of a church soccer club at a pub at Dortmund . The name Borussia came from the Latin name of a beer in a nearby brewery there . They used to wear blue and white with a red sash but then started ...read more.
The Best Team, The Best Fans and The Best Atmosphere in the world
Win or lost, you never walk alone...
The Fans always support the team
Better than Manchester City, Bayern München, Chelsea, Manu in 2010-2012.
One of the best teams in the world. Best Players 2010-2012
Mario Götze, Marco Reus, Lewanddowski, Mats Hummels, Lukas Picszek, Jakub Błaszczykowski
10
Arsenal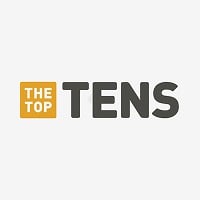 Arsenal Football Club is a professional football club based in Islington, London, England, that plays in the Premier League, the top flight of English football.
Don't underestimate arsenal, with limited budget they did nice job to be in top competition no one can do.
The most and the strongest club Arsenal thank you
The best team in the! World!
Acheived a lot with no budget
The Contenders
11
Juventus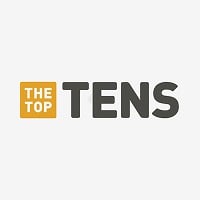 Juventus Football Club S.p.A., colloquially known as Juve, is a professional Italian football club in Turin, Piedmont.
We are the best team in the world
12
Manchester City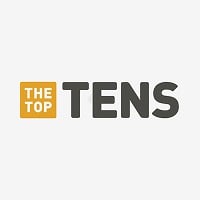 Manchester City Football Club, commonly known as City, is a football club in Manchester, England. Founded in 1880 as St. Mark's, it became Ardwick Association Football Club in 1887 and Manchester City in 1894.
They won the premier league and top contenders to win it this season. They should at least got to be in the top 5 maybe top 7. Most teams in the top 10 are only in that position because of their trophy history. This is 2012 best European teams we are talking about here, not all time
You gotta be kidding me. City should be at least at 8th. They won the BPL title in the last 15 seconds and that was the best moment for the citizens.
They play fine fotball and are the reining English champion
Best ever team in the barclays ayae yeye we the best power to the citizens noisy neibourgs]
13
Athletic Bilbao
Europa League 2012 Runner-Up - MatrixGuy
BEST CLUB IN HISTORY!
14
Paris Saint Germain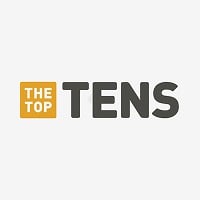 Paris Saint-Germain Football Club, commonly known as Paris Saint-Germain, Paris SG, or simply PSG, is a French professional football club based in the city of Paris. Founded in 1970, the club has traditionally worn red-and-blue kits.
PSG was one of the greatest football club on the beginning 1990.
Today the club reappars in front of the european scene with great players and very famous coach ancelotti.
15 Valencia
16
Galatasaray
Did a great job, and went all the way to the Quarter finals against Real Madrid, was close to make it. But I don't think there really was a hope after the 80 minutes, when Galatasaray needed to score 2 goals, Fatih Terim voted as top 5 manager of the year, since he made Galatasaray champions in the superlig 2 years in a row, and made it to the quarter finals!
17
FC Porto
One of the most succesfull clubs ever
18 FC Internazionale Milano
19
S.L. Benfica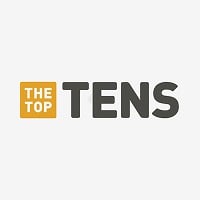 Sport Lisboa e Benfica, commonly known as Benfica, is a Portuguese sports club based in Lisbon, Portugal.
It's one of the most prestigious club in the world, not only to have 2 Champions League, 32 Portuguese Premier League, 25 Portugal Cup, 4 Supercup and 4 League Cup, but also because the have been to the Europa League final a lost with injustice against Chelsea. Benfica played a very good football in the final and deserved to won that. FORÇA BENFICA!
Champions League fifth best team in the season
20
Newcastle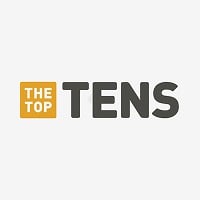 Newcastle United Football Club is an English professional association football club based in Newcastle upon Tyne, that plays in the Premier League, the top tier of English football.
21
Apoel FC
Became the first Cypriot team to get out of the C.L. group stage - MatrixGuy
Alright they are obviously not the best team in europe but to get to the cl quater finals against real madrid is quite an acheivment and scoring 2 goals at the Bernabeu in the away leg barcelona bearly do it
22
Leicester City
They are the best team in the world
It was me who started the leicester trend from last to 22nd such an acheivment
Great team but having yet got to the championsleague
23 FC Shakhtar Donetsk
24 Steaua Bucharest
25 Fenerbahçe
26
Everton FC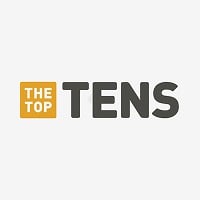 Everton Football Club is a football club in Liverpool, England, that competes in the Premier League, the top flight of English football. The club have competed in the top division for a record 114 seasons, missing the top division only four times since The Football League was created in 1888.
Everton are the best in Europe go lukaku
You na need no
Where is Everton! Ipswich are there laugh out loud
27
CSKA Moscow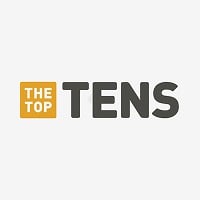 CSKA Moscow is a major Russian sports club based in Moscow. It is popularly referred to in the West as "Red Army" or "the Red Army team" because during the Soviet era, it was a part of the Armed Forces sports society, which in turn was associated with the Soviet Army.
Oh there the best around, no one ever is going to bring them down,
28 AEK Athens F.C
29 Ipswich Town
30 Olympiacos CFP
31
Cardiff City
They set a new unbeaten European record
32 Montpellier HSC
33 Botev Vratsa
34
A.S. Roma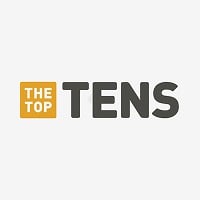 Associazione Sportiva Roma, commonly referred to as simply Roma, is a professional Italian football club based in Rome. Founded by a merger in 1927, Roma have participated in the top-tier of Italian football for all of their existence except for 1951–52.
35
PAS Giannina
The best greek team for me - Triceratops
BAdd New Item