Best European Heavy Metal Singers
1
Bruce Dickinson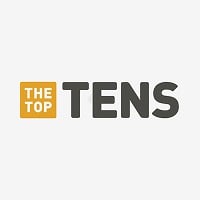 Paul Bruce Dickinson, known professionally as Bruce Dickinson, is an English musician, airline pilot, and broadcaster. He is most well known for being the lead singer in heavy metal band Iron Maiden and his solo career.
The best.
2
Rob Halford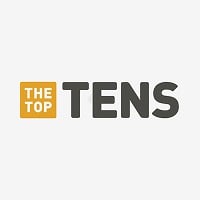 Robert John Arthur "Rob" Halford is an English singer and songwriter, who is best known as the lead vocalist for the Grammy Award-winning heavy metal band Judas Priest and famed for his powerful wide ranging operatic voice.
3
Ian Gillan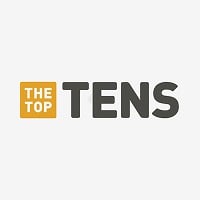 Ian Gillan is an English singer and songwriter. He originally found success as the lead singer and lyricist for Deep Purple, and the original singer on the rock opera concept album Jesus Christ Superstar by Andrew Lloyd Webber, where Gillan had the leading role (Jesus Christ).
He invented metal vocals he should be in top 3! - zxm
Yeah, I agree with Powerfultekin that he is not recognized much as heavy metal but this is only because most of the metal fans don't know what metal is and don't know the metal songs by Deep Purple.
Ian Gillan created his own singing style that was quite operatic for the 70s but this operatic style influenced Bruce Dickinson and then Bruce influenced everybody with clean vocals (Kiske, Sammet, Kotipelto). Hansi said Gillan was the only metal singer who ever moved him and Hansi learned from Gillan. Now we are all moved by the way Hansi sings.
Gillan is shamefully underrated. He was the first singer with a true metal singing style (because he created this style). Gillan also had a 4 octave vocal range (Freddie had the same range) - Metal_Treasure
4
Hansi Kursch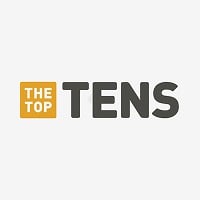 Hansi Kürsch, born Hans Jürgen Kürsch, is the lead singer, lyricist, co-composer and bassist for German power metal band Blind Guardian . Heavily influenced by Freddie Mercury, he creates a huge choir effect by overdubbing his own voice multiple times in complex, overlapping vocal harmonies. He records ...read more.
He is my favorite metal singer because he has it all: very powerful voice, vocal technique, incredible tonal versatility and unmatched passion. There are lots of details about his vocal skills in my lists: "Top 10 Hansi Kürsch Vocal Performances", and "Top 10 Most Emotionally Intense Vocal Performances by Hansi Kürsch (Blind Guardian, Demons & Wizards)". - Metal_Treasure
5
Michael Kiske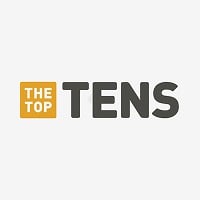 Michael Kiske is a singer best known as the former lead vocalist for the German power metal band Helloween.
This guy is just amazing. Hands down. Kiske, Kursch and Sammet should be higher than Ozzy, Lemmy and Biff. - Metal_Treasure
6
Tobias Sammet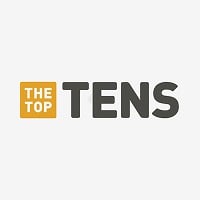 Tobias Sammet is a German metal musician, best known as the vocalist and primary songwriter of the power metal band Edguy, as well as the founder, main singer and bassist of the metal opera Avantasia.
Incredible singer with excellent vocal technique. If you are interested in his vocal skills, you can visit my list "Top 10 Tobias Sammet Vocal Performances". - Metal_Treasure
7
Jarkko Ahola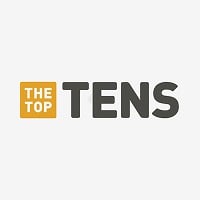 Jarkko Kalevi Ahola is a Finnish performing artist, composer and singer, best known as a metal singer. He is the vocalist, bass player and one of the three songwriters of the metal band Teräsbetoni. He also started a solo career as Ahola, a metal band.
In my opinion he is the BEST in Europe. An amazing vocal range, and he's especially famous for his high notes. He can sing almost anything, from power metal to opera. His new band AHOLA is really worth checking out.
My god this boy can sing!
In general, I agree with the visitor's comment and confirm Ahola is an incredible singer - definitely the best metal singer from Finland and currently one of the best in Europe. He is a young guy and still unnoticed. He's got the most resonant voice I've ever heard (his notes are ringing).
Several months ago I made a list with many details "Top 10 Jarkko Ahola Vocal Performances".
His first band (Teräsbetoni) got its first recording contract thanks to a nation-wide petition in Finland, started by fans and sent to several record companies. As a result, Teräsbetoni were signed to Warner Music in 2004. Never heard of anything like that before. - Metal_Treasure
8
Mikael Akerfeldt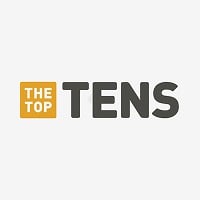 Lars Mikael Åkerfeldt is a Swedish musician, prominently known as the lead vocalist, guitarist, and primary songwriter of progressive death metal band Opeth, as well as being the former vocalist of death metal supergroup Bloodbath for three albums up until 2012. ...read more.
Opeth is awesome
9
King Diamond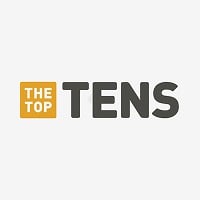 Kim Bendix Petersen, better known by his stage name King Diamond, is a Danish heavy metal musician. He is known for his extensive vocal range, usually sung in falsetto. King Diamond was originally known as the vocalist for Mercyful Fate, but has become notorious for his horror themed Concept albums ...read more.
10
Jorn Lande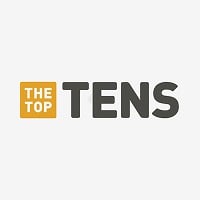 Jørn Lande is a Norwegian metal and hard rock singer known for his solo career as Jorn, and providing vocals for Avantasia, Masterplan, Ark, Beyond Twilight, Millenium, Allen/Lande, Mundanus Imperium, Vagabond, The Snakes, Ayreon.
His voice and vocal skills are very impressive - his voice is a combination of Dio, Ian Gillan and David Coverdale. If this sounds interesting to you, you can visit my list "Top 10 Jørn Lande Vocal Performances" - there are song samples and details to convince you. - Metal_Treasure
The Contenders
11
Biff Byford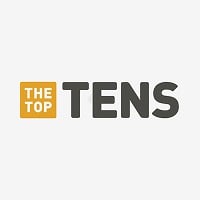 Peter Rodney "Biff" Byford is an English singer, musician, and composer. He is mostly known as the lead vocalist of the heavy metal band Saxon.
Should be a top 10
12
Klaus Meine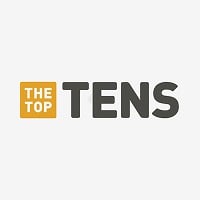 Klaus Meine is a German vocalist, best known as the lead singer of the hard rock band Scorpions. He and guitarist Rudolf Schenker are the only two members of the group to appear on every Scorpions album.
Such a fantastic and unique voice.
13
Sean Harris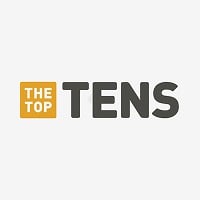 Sean Harris is an English actor and writer. He is known for his role as Solomon Lane in the films Mission: Impossible – Rogue Nation and Mission: Impossible – Fallout.
14
Ralf Scheepers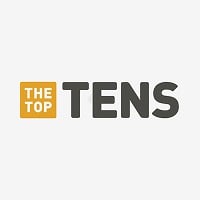 Ralf Scheepers is the vocalist for German heavy metal band Primal Fear. He has a relatively high-pitched tenor-esque singing voice and sometimes uses a shriek reminiscent of Judas Priest's Rob Halford, although it is his baritone lows which give him a near four-octave range in the modal register.
Awesome singer and he sounds pretty much like Rob Halford.
Proof:
Scheepers - Before The Dawn (Judas Priest cover from his solo album, 2011)
Primal Fear - Metal Gods (Judas Priest cover)
Primal Fear - Strike, The Man (That I Don't Know) - Metal_Treasure
15
Dianne Van Giersbergen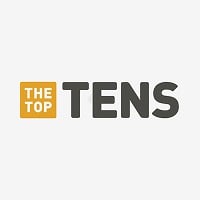 Dianne van Giersbergen is a Dutch dramatic soprano singer, songwriter, and vocal coach who is well-known for being the frontwoman and founder of the progressive metal band Ex Libris and German symphonic metal band Xandria.
"I am a fan of Xandria. Dianne is AWESOME! I say that, but In all honesty it's not a strong enough word to describe my feelings for her. She isn't the first female front singer with Xandria I ever saw sing and perform in a video (to be there at one of their concerts in person first hand would truly be a gift beyond anything I can imagine of course). Nevertheless, Dianne has a certain quality to her that is very hard to define. I and many others have noticed that there is definitely something about her eyes, as I have said before they almost seem to sparkle with glittering light and stare right through you! Yes, I firmly believe she is special and has talent the likes of which are seldom seen in any given time in this world including in music, performance, singing and theatrics! It hurt me to learn of her leaving Xandria as well as many others who admire her. However, I am glad to hear, based on what I have recently heard on the Internet that she is doing fine and even has her own ...more
16
Andi Deris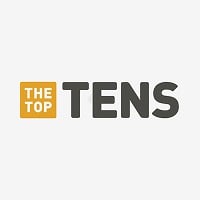 Andreas "Andi" Deris is a German singer and songwriter, best known as the lead vocalist of power metal band Helloween, and co-founder and former lead singer of German melodic metal band Pink Cream 69. He has an active solo career, as well as his own recording studio in Tenerife.
17
Joakim Broden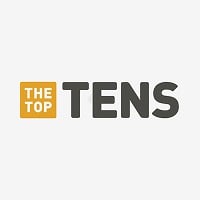 Joakim "Jocke" Brodén is a Swedish-Czech singer and songwriter who is the lead vocalist, keyboardist, and occasional guitarist of heavy metal band Sabaton. He and bassist Pär Sundström formed the band in 1999.
The image lol
18
Ozzy Osbourne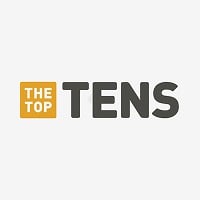 John Michael "Ozzy" Osbourne was born on December 3, 1948. He is also known as ''The Prince of Darkness''. Ozzy is an English singer, songwriter, and television personality. He rose to prominence in the early 1970s as the lead vocalist of the band Black Sabbath. Osbourne was fired from Black Sabbath ...read more.
@zxm - I didn't say it directly but you got my point: he doesn't have enough vocal skills for the top 10, not even for the top 100 best European singers. However, I wanna make some clarifications. My opinion isn't based on like/dislike him personally - I'm just comparing his singing ability with the other singers, that's all. There is one thing that annoys me - he is extremely overrated, he is the most overrated metal musician and singer. - Metal_Treasure
Just to remind you that the list title is "Best Singers" and not most popular singers. The best singers are the singers with the best vocal skills: range, power, control, switches, and so on. - Metal_Treasure
Though Ronnie James Dio isn't European, he is better in general.
@Metal_Treasure : I know.He is overrated.There are singers who deserve to be higher than him - zxm
19
Till Lindemann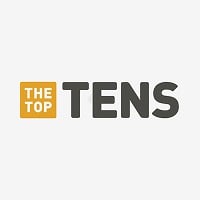 Till Lindemann is a German singer, songwriter, musician, actor, poet, and pyrotechnician. He is best known as the lead vocalist and frontman of the German Neue Deutsche Härte band Rammstein.
20
Tarja Turunen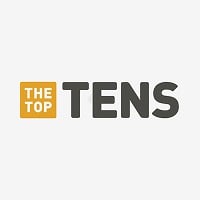 Tarja Soile Susanna Turunen-Cabuli (born August 17, 1977), generally known as Tarja Turunen or simply Tarja, is a Finnish singer-songwriter. She is a soprano and has a vocal range of three octaves. ...read more.
21
Floor Jansen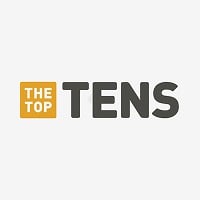 Floor Jansen is a Dutch singer-songwriter and vocal coach. She is currently vocalist of Nightwish and leader of Revamp.
22
Marco Hietala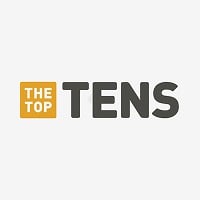 Marko Tapani "Marco" Hietala is a Finnish heavy metal vocalist, bass guitarist and songwriter (Nightwish, Tarot).
23
Fernando Ribeiro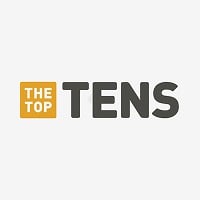 Fernando Ribeiro has been the lead vocalist for the Portuguese metal band Moonspell since 1992. He sings gothic metal, black metal, doom metal, melodic death metal.
24
Daniel Tompkins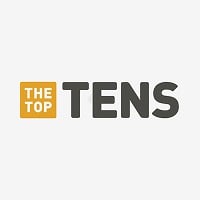 Daniel Tompkins is best known as the lead singer for the British progressive metal band Tesseract (often stylized as TesseracT).
He is very very good and should be higher than #50. - Metal_Treasure
25
Lemmy Kilmister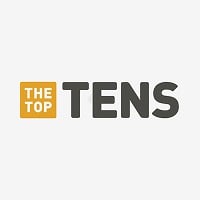 Ian Fraser Kilmister, known as Lemmy, was an English musician, singer and songwriter who founded and fronted the rock band Motörhead. He was a bassist and a singer known for his raspy voice. He died in 2015 from cancer and other health problems.
He wasn't a metal singer because Motorhead were not a metal band. Lemmy himself explained that they had always been a rock N roll band. I agree with him: they played faster and heavier rock N roll with punk elements. For metal you need classical elements but Motorhead never had classical influences. - Metal_Treasure
26
Peter Tagtgren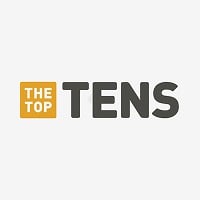 Alf Peter Tägtgren is a Swedish musician, multi-instrumentalist and producer. He is the founder, main songwriter, lead vocalist, and guitarist of the death metal band Hypocrisy as well as the industrial metal band PAIN in which he is the only member.
27
Simone Simons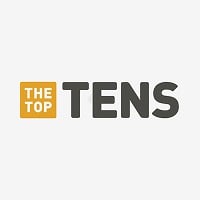 Simone Johanna Maria Simons is a Dutch singer-songwriter. She is the lead vocalist of Dutch symphonic metal band Epica.
28
Timo Kotipelto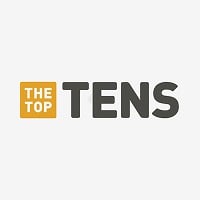 Timo Antero Kotipelto is the vocalist of the Finnish power metal band Stratovarius and is the creator and vocalist of the power metal band Kotipelto.
29
Daniel Heiman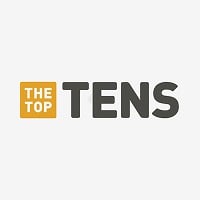 Daniel Heiman (born June 11, 1974) is a Swedish power metal singer. He is most famous for his time in Lost Horizon. After leaving Lost Horizon, he recorded an album with the band Crystal Eyes, and later founded the band Heed.
30
Daniel Gildenlöw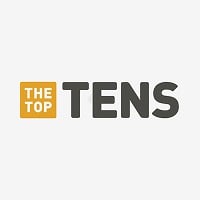 Daniel Gildenlöw is a Swedish musician and songwriter. He is best known as a multi-instrumentalist and vocalist for the progressive metal band Pain of Salvation.
Awesome voice and vocal technique. - Metal_Treasure
31
Fabio Lione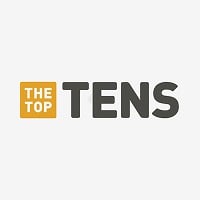 Fabio Tordiglione is an Italian singer and lyricist who has sung with many music bands including Rhapsody of Fire, Labyrinth, Ayreon, Angra, Vision Divine, Hollow Haze, Kaledon, Ancient Bards, and Athena.
32
Roy Khan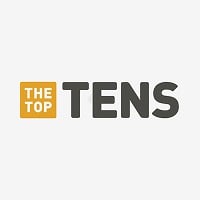 Roy Sætre Khantatat, is a Norwegian singer-songwriter. Commonly known as Roy Khan or simply Khan, he was the lead vocalist for the symphonic power metal band Kamelot from 1997 to his departure in 2011. He co-wrote most of Kamelot's songs with the band's guitarist and founder Thomas Youngblood during ...read more.
Kamelot is an American band but Roy is Norwegian, so he can be on this list. - Metal_Treasure
He studied opera singing for 3 years and it shows. - Metal_Treasure
33
Kai Hansen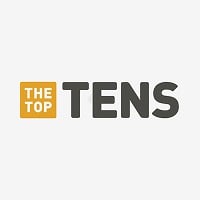 Kai Michael Hansen is a heavy metal guitarist and vocalist. Hansen is the founder, lead guitarist, and vocalist of power metal band Gamma Ray. He is also the co-founder and former member of German metal band Helloween.
34
Sharon Den Adel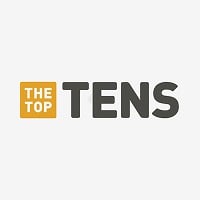 Sharon den Adel, Dutch singer and the vocalist of symphonic rock band Within Temptation. ...read more.
35
Cristina Scabbia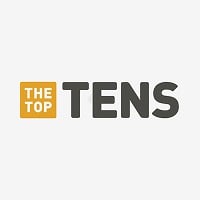 Cristina Adriana Chiara Scabbia is an Italian singer and lyricist, best known as one of the two vocalists in the Italian Gothic metal band Lacuna Coil.
36 Anneke van Giersbergen
37
Udo Dirkschneider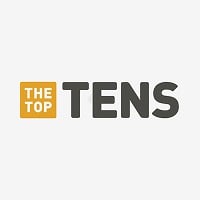 Udo"Hassan"Dirkschneider is a German heavy metal singer who rose to fame with German heavy metal band Accept.
38
Angela Gossow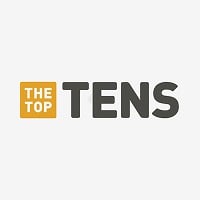 Angela Nathalie Gossow is a German vocalist, best known as the former lead vocalist for the Swedish melodic death metal band Arch Enemy.
39
Mille Petrozza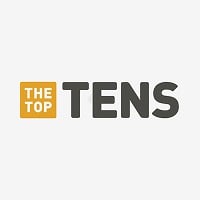 Miland "Mille" Petrozza is a German metal guitarist and singer of Italian descent, who has been the lead vocalist and guitarist for the German thrash metal band Kreator since 1984.
40
Attila Dorn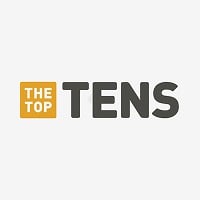 41
Tony Kakko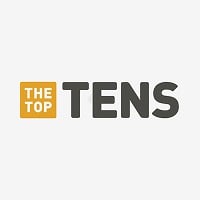 Toni Kristian "Tony" Kakko is a Finnish musician, composer and vocalist. He is mainly known as the vocalist, primary songwriter, and creative force in the band Sonata Arctica since 1996.
This guy should be in the top 10-20. - Metal_Treasure
42
Johan Hegg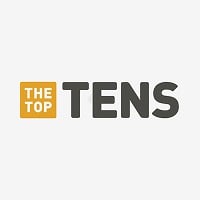 Johan Hegg, born in 1973 in Stockholm, Sweden, is the singer of melodic death metal band Amon Amarth. He joined the band in 1991.
43
Mikael Stanne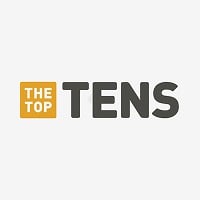 Bengt Mikael Stanne is the vocalist and one of the lyricists for the Swedish melodic death metal band, Dark Tranquillity and the ex-vocalist for Swedish power metal band HammerFall.
44
Alexi Laiho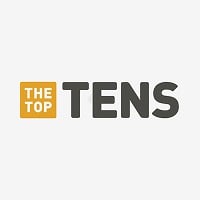 Alexi "Wildchild" Laiho is a Finnish guitarist, composer, and vocalist. He is best known as the lead guitarist, lead vocalist and founding member of the melodic death metal band Children of Bodom, and is also the guitarist for Sinergy, The Local Band and Kylähullut.
45
Anders Fridén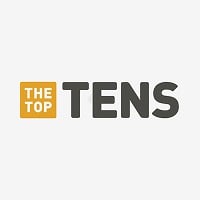 Anders Fridén is the vocalist/lyricist of the Swedish metal band In Flames. Fridén was also the vocalist of Passenger, a side project.
46
Muhammed Suiçmez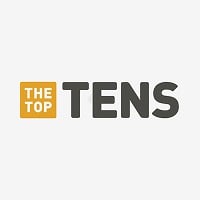 Muhammed Suiçmez was born in Karlsruhe, Germany, to Turkish immigrants. He is the frontman and guitarist of the German technical death metal band Necrophagist.
47
Paul Di'Anno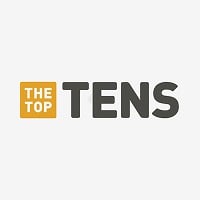 Paul Andrews better known as Paul Di'Anno, is an English singer best known as the first vocalist to record with heavy metal band Iron Maiden, from 1978 to 1981.
48
Joe Duplantier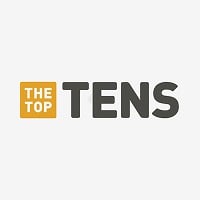 Joseph "Joe" Duplantier is a French musician best known as the guitarist and vocalist of metal band Gojira.
49
Joacim Cans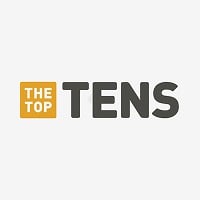 50 Anette Olzon Anette Ingegerd Olsson, known by the stage name Anette Olzon, is a Swedish singer, best known as the former lead vocalist of Finnish symphonic metal band Nightwish from 2007 to 2012. She is also the vocalist of Swedish classic rock band Alyson Avenue, and of the Finnish heavy metal band The Dark Element. ...read more.
PSearch List