Best European & World Cup Soccer Songs
1
La Copa de la Vida (World Cup 1998) - Ricky Martin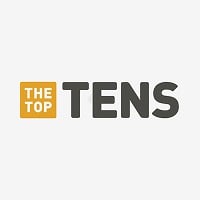 The best Soccer world cup ever. Ricky Martins Cup of life was immensely popular and the entire spirit of the event was apread across the world. Ricky was in his peak at the time of this song and also the video was simply the best!
Are you Kidding me with Nelly's Bango on her knees song. plZZZZZZZZZZZZZZ Ricky did it right! With power and passion, just like the game and it's fans.
It's the best song for French World Cup with so much hype and popularity! I think that this one would've been very popular whenever it came out and, really, I wish it would be featuring in the future FIFA WCs in case not to be forgotten just 'cause it was such a great one.
It has touched INDIAN audience too. Ricky Martin can be claimed for Latin Explosion into America but also POP SONGS Explosion into India.
2
Shakira - Waka Waka (World Cup 2010)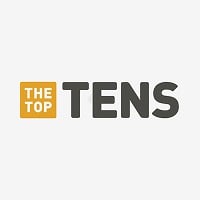 You can actually feel it, I think she did a marvelous job. When I heard it I fell in love with it and from the start of the world cup you could feel the emotion of the people that were there cheering for their country.
its so her best and I don't even follow soccer but I love this song - decorulez97
This song really speaks about the love you have for your country, it is a great song
"This time for Africa"... A superb song about Africa, the host continent of this event - MatrixGuy
3
Un'estate italiana (World Cup 1990) - Gianna Nannini & Edoardo Bennato
No way this is not the number one of all time. Even FIFA recognized it as the best ever. By the way before any comment is made. I am american, and even I know better. Un'estate Itliana will alwaysbe the best world cup song ever.

it captures the essance of not only italy, but the feeling around the world
The best song of world cup ever. Emotive like anyone.
Best best best... The Italian version is amazing!
4
Forca (Euro 2004) - Nelly Furtado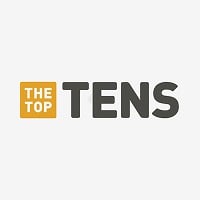 I Think this is the most beautiful song of a European Championship, it talks about the spirit of the force to a team that plays the best and the most beautiful football - MatrixGuy
I love it that both this singer and K'Naan are from beautiful British Columbia, Canada! Both are great songs, but this one takes the cake I think.
I really loved this song, I am portuguese and I always had tingles and chills listening to this song during the euro, it was truly amazing!
I think this song is simply beautiful, haunting, and has an incredibly amazing message.
5
The Time of Our Lives (World Cup 2006) - Ill Divo With Toni Braxton
The best World Cup song ever and probably the last...
I sometimes cry when listening to this song. Although I speak English, I am a huge fan of France. This song reminds me of that loss against Italy in the final of World Cup 2006. But that is football. I still love this song.
Go France, you guys can win the World Cup again.
It's a song that makes people want to listen again and again
a great song about finding the glory - MatrixGuy
Best one...
6
K'naan - Waving Flag (World Cup 2010)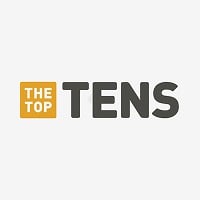 I WONDER WHY THIS SONG can't REACH TO THE TOP. YOU KNOW WHAT, THIS SONG WAS MOST DOWNLOADED THAT YEAR AND SEARCHED IN Google TOO. BUT GOD KNOW WHY PUBLIC HAVE VOTED OTHERS. THIS SONG WAS SO PRAISED THAT MORE THAN 10 COUNTRIES HAD MADE A SONG FOR THEM BASED ON THIS SONG. ANYTIME OF MY LIFE, I WOULD RECOMMEND THIS SONG.
No question about that this song is been translated into 18versions 18languages so come on guys let's feel the freedom
This song is amazing. I personnally loved the original which was about the troubles in his home country, Somalia but the World Cup version is great too. And he basically telling us to unite! This guy is a poet. And no doubt this song was popular all over the world so, it should take the number 1 spot. K'naan deserves it.
My 5 year old, soccer star, sings this song consistantly. It has inspired him. I think that any song that can capture the imagination of so many different people from so many different backgrounds and can send such a positive message should be number 1 and that is why I have voted for this song. My son also loves "Some Nights" another good one.
7
Campione (Euro 2000) - E-Type

Not as good as La Copa De La Vida but definitely better than Waka Waka!
The most dynamic and fitting song for a big tournament - MatrixGuy
It's phenomenal, specially the chorus
The 2nd best Football song best for stadium chanting.
8
Can You Hear Me (Euro 2008) - Enrique Iglesias
Yes, we heard you Ricky and it was a pretty good song - MatrixGuy
Perfect for my project
Love this song
Amazing the way enrique presented it hope he will sing another euro song soon
Enrique's song is the best for any event B-)
9
Anthem (World Cup 2002) - Vangelis
One of the greatest music composers Vangelis with there beautiful song Anthem - MatrixGuy
Anthem 2002 is number one! Who the hell made this list?
I know this anthem was motivated by Korean traditional song Arirang... I also like remix version.
10 We're In This Together (Euro 1996) - Simply Red
The Newcomers
? Barker & Hartley - It's Time for England
The Contenders
11
We Are One (Ole Ola) (World Cup 2014) - Pitbull
It must be in 5th at least
The best song ever
I think the song is nice and catchy
This song sucks.Pitbull sucks
12
Endless Summer (Euro 2012) - Oceana

Yeah, it was an endless summer during the Euro - MatrixGuy
Best song in the modern era
13
La Copa De Todos (World Cup 2014) - Wishin
¡Ya comenzó la celebración de Brasil 2014! Y juntos hacemos la Copa de Todo el Mundo. Este es el himno que Coca-Cola preparó para la Copa Mundial de la FIFA 2014 con Paty can'tú, Wisin, David Correy y Speto.
14 Wavin' Flag (World Cup 2010) - K'naan
15
This One's for You (Euro 2016) - David Guetta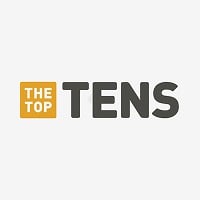 Zara Larsson is killing it! Sick vocals!
For me this is the best song for Euros
It's a good music
Good
16 More Than a Game (Euro 1992) - Towe Jaarnek & Peter Joback
17
Dario G - Carnaval De Paris (World Cup 1998)
Music that combine together different sounds of the world
Best of all time--in my opinion
18
Gloryland (World Cup 1994) - Darly Hall and the Sounds of Blackness
The best
19 Three Lions (Euro 1996) - Baddiel, Skinner & Lightning Seeds
20
World In Motion (World Cup 1990) - New Order
Such a beautifully made song. I love it!
Nothing else even close to this for cool pop
21
Magic in the Air (Euro Cup 2016) - Magic System Feat. Ahmed Chawki
It's the best song I have heard related to soccer
Kinda underrated, best pump up football song
22 We're On the Ball (World Cup 2002) - Ant & Dec
23 We Are The Champions (Ding-a-Dang Dong) - The Crazy Frog (World Cup 2006)
24 Who Do You Think You are Kidding Jurgen Klinsmann? - Tonedef Allstars
25 I'm Gonna Be (500 Miles) - the Pretenders
26
Football's Coming Home - The Referees (World Cup 2014)
This is a new and fresh quality football anthem 2014
BAdd New Item