Top Ten Everyday Things That Tick People Off
bobbythebrony
The Top Ten
1
Slow Drivers
I hate how they people drive UNDER the speed limit
-on my way to school-
... Seriously now... He's going too slow...
-HONK HOONNKK-
WHAT?! He just went slower!?! - aarond90
2
People Crapping In a Public Restroom and Not Flushing
I saw poop in a toilet at Macy's once
"Meh, I'll leave it for the next guy. I'm sure he won't mind." *gag*
I know, this happens at school too much!
Guy: *whistles*
*opens stall door*
"SURPRISE! "
Guy: What the- ew, I'm not s****** in that!
Guy: I would rather go somewhere else - Adamshane1999
3
People Talking Too Much
It's the worst feeling when they won't shut up. - Songsta41
4
Wimps Who Think They're Tough
This reminds me of my brother being sarcastic. - funnyuser
These people are harmless but annoying. - Songsta41
5
Dogs Stealing Your Cheeseburgers
This is why that I don't have a dog if I did it well be stealing cheese burgers off of your plate I would probably hate that
Why is this so high, is this just an event that I'm blissfully unaware of. Dogs stealing cheese burgers - RustyNail
yup - XDhaaaaa
6 Barking Dogs
7 Crunching Ice
8
Commercials
I mean, good for them but most of commercials are lame and the same thing and because of that they are starting to get really annoying - MaxPap
Not if it's a Geico commercial - bobbythebrony
9
Toilet Paper Facing the Wrong Way
What! That's a thing?
Who cares...it comes out the same way - RustyNail
10 Cops
The Contenders
11
Dull Pencils
Especially when your an artist -__-
12 Eraser Shaving
13
Bullies
This doesn't happen to everyone, but when it happens to someone it's really annoying. - MaxPap
14 Wet Socks
15 Losers Telling You They're Going to Kill You Then Running Off Crying Like a Baby
16
Internet Trolls
Whatever happened to people having a life? Who seriously has time to just sit and troll, and who has the excess energy? I know I sure don't. I personally think trolls have sad, tiny lives, and they probably don't have many friends in the real world.
17 Other People Humming
18
Getting Songs Stuck In Your Head
I just can't get "I Just Can't Get You Out of My Head" out of my head. - Britgirl
19
Slow Internet
It's pronounced "internet explorer" - username34
20
Annoying Fanbases
Guess what I mean? Pseudo adventure time fans! They throw mud at my waifu marceline every time they write a pseudofic, draw a pseudofanart or just appreciate one of these things! So please real adventure time fans avoid those works of "art" and "literature" I mentioned in "most annoying fan bases"...
21
A Cat Stealing Your Chicken Sandwich
This is so true. I have five cats (well six if you count the cat that went missing) and whenever I try to eat, they always stick their head in my food and sometimes steal it when I turn around. Especially my chicken sandwich or KFC! Life lesson: never eat food around your cat. - justanotheruser
22
Barack Obama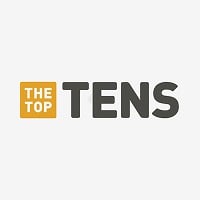 Barack Hussein Obama II is the 44th president of the United States of America. He was elected in 2008 after serving in the Senate from 2005-08, beating John McCain and becoming the first African-American to be elected President of the United States. He was elected again in 2012, beating Mitt Romney.
I know, because I would rather have mitt romney and his binders of women than a president who has actually been successful. (sarcasm) - username34
23 Microwaves Beeping
24 Having to Go to Work
25
People Who Talk During a Movie
Oh god! I was watching one of the Narnia movies and these annoying-as-crap 11 year olds started whooping and laughing in the middle of the movie (in the movie theater) and they were laughing, making loud noises, acting like complete doofuses! *sigh* I don't think frogs could have a bigger mouth than they... - username34
26 Stalkers
27
Ads That Won't Leave You Alone
The ones that stalk you. those ones are the worst - username34
28 People On TheTopTens
29 Hypocrites
30 Cuts
31 Overpriced Meals
32 Lines
33 Fire Alarms Going Off At 1:00 A.M
34 Aw Snap repeatedly coming up on Google Chrome
35 Foot Too Big for a Cute Shoe
36
Cliffhangers On Shows
Weirdmageddon killed me yesterday. - dipperpinesfangirl618
37
Listen to the Same Song Too Many Times and You Don't Like It Any More
I do this more than I should. I'm listening to Hello by Adele right now. Should get sick of it by tomorrow. - dipperpinesfangirl618
38 Loosing the Remote
39 Crappy Smartphones
40 Cops Who Attack Innocent People
BAdd New Item