Top Ten Most Evil People Alive in 2020
The Top Ten
Peter Scully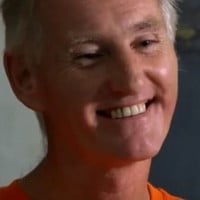 This monster is by far the worst person alive in 2020. He tortured and murdered children and babies.
George Soros

George Soros, Hon FBA is a Hungarian-American investor, business magnate, philanthropist, political activist and author. Soros is one of the world's most successful investors.
Ian Watkins

Ian Watkins is a Welsh singer and convicted sex offender, best known as the former vocalist for the rock band Lostprophets.
Nikolas Cruz

Nikolas Jacob Cruz (born September 24, 1998) is an American mass murderer who committed the Stoneman Douglas High School shooting on February 14, 2018. 17 people were killed in the massacre, while 17 others were injured. It surpassed the 1999 Columbine High School shooting as the deadliest high school ...read more.
Dylann Roof

Dylann Storm Roof is an American white supremacist and mass murderer convicted for perpetrating the Charleston church shooting on June 17, 2015.
Maïmouna Doucouré
Wrote Cuties which sexualizes young children!
Harvey Weinstein

Harvey Weinstein is a former American film producer. He and his brother Bob Weinstein co-founded the entertainment company Miramax, which produced several successful independent films, including Sex, Lies, and Videotape, The Crying Game, Pulp Fiction, Heavenly Creatures, Flirting with Disaster, and ...read more.
Ayman al-Zawahiri

Abubakar Shekau
Sayfullo Saipov
BAdd New Item