Most Evil Soviet Leaders
krishna1997
Just like the national socialist butchers, the international socialist butchers killed millions of innocents, men, women and little children. This list contains top 10 soviet leaders who killed and screwed mother Russia most.
The Top Ten
1
Joseph Stalin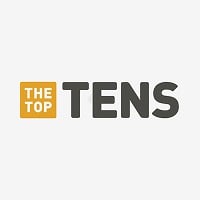 Joseph Vissarionovich Stalin was a Georgian dictator, and was the leader of the Soviet Union from the mid-1920s until his death in 1953. Holding the post of the General Secretary of the Central Committee of the Communist Party of the Soviet Union, he was effectively the dictator of the state.
Stalin is probably the best example when refering to the soviet union's barbarism.
Hey you want to join my bball team? We meet every other thursday
Stalin is paranoid successor of Lenin. and later became ruthless dictator Under Stalin's leadership, the Ukraine suffered from a famine (Holodomor) so great it is considered by many to be an act of genocide on the part of Stalin's government.. In addition to the famine, Stalin ordered purges within the Soviet Union of any person deemed to be an enemy of the state were excuted by secret police or sent to gulag were they eventually die there. Stalin have totally killed 42 million people - men, women and little children. In all of history, only Mao could possibly have killed more. - krishna1997
Joseph Stalin isn't evil. These are all lies made by the USA and Nikita Khrushchev in an attempt to make communism look disgusting compared to the "glorious" capitalism.

http://www.businessinsider.com/new-research-reveals-misconceptions-about-joseph-stalin-and-his-great-purge-2016-7

Also read this: g2f.nl/0f60brm.pdf - NoobTuber
2
Lavrenti Beria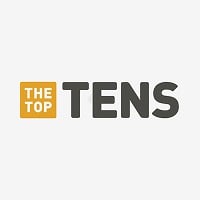 Lavrenti Beria, the author's father, was one of the most sinister and seminal figures in Communist Russia. Stalin referred to him as the Russian Himmler, a moniker that was singularly apt: as Himmler, head of the Gestapo, was to Hitler, so was Beria to Stalin. Carried out various massacres including katyn massacre He was in charge of the gulags. He tortured and murdered for the state with impunity, and was as egotistical and sadistic as he was temperamental and libidinous and also known as sexual predator for raping innocent soviet girls at the chamber - krishna1997
3
Genrikh Yagoda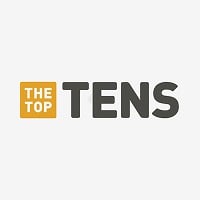 Genrikh Grigoryevich Yagoda, born Yenokh Gershevich Iyeguda was a Soviet-Russian secret police official who served as director of the NKVD, the Soviet Union's security and intelligence agency, from 1934 to 1936. Appointed by Joseph Stalin, Yagoda supervised the arrest, show trial, and execution of the ...read more.
Known as Jewish mass murderer who ironically sported a mustache identical to Hitler's one historians agree that this Soviet communist secret police boss was one of the greatest genocidal mass murderers of all time
he was responsible for The mass murder of seven million Ukrainians three million of them children, through famine and deportation to the gulag of two million more (where most died) - krishna1997
4
Vladimir Lenin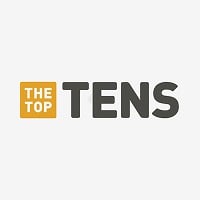 Vladimir Ilyich Ulyanov, better known by the alias Lenin, was a Russian communist revolutionary, politician, and political theorist.
Lenin killed 4 million people - men, women and little children. He is the 5th greatest murderer of the 20th century (after Stalin, Mao, Hitler and Chiang Kai-shek). The hate-filled mass murderer Lenin, with his rage against everyone decent in society, his drive to kill and destroy everything that generations of tolerant and hard-working people had built, and his staggering barbarism, set the tone for every communist regime that followed in the world. - krishna1997
5
Vasili Blokhin
He did not kill millions but he is unique by being the "Most Prolific Executioner" of all time, according to the Guinness World Records as having executed tens of thousands of prisoners by his own hand, including his killing of about 7,000 Polish prisoners of war during the Katyn massacre in spring 1940 Vasili have also carried out executions during great purge his total victims is about 22,000 people - krishna1997
6
Felix Dzerzhinsky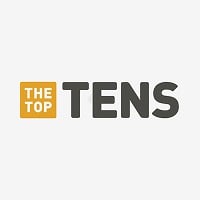 Head of chekka and carried out various execution during Red terror - krishna1997
7
Lazar Kaganovich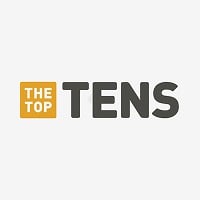 Participated in Holodomor famine and crushed the ukrainian resistance and Kaganovitch -was virtually the Soviet Union's Adolf Eichmann - set a quota of 10,000 executions a week. Eighty percent of Ukrainian intellectuals were shot. - krishna1997
8
Leon Trotsky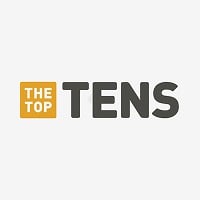 Trotsky 1917-24. As leader of the Red Army in Lenin's war on the peasants, Trotsky was a mass murderer. He was Lenin's prime henchman in the killing of 4 million innocent people - men, women and children. Trotsky supported the killing of all political opponents of the regime - including campaigners for liberal western democracy. Trotsky supported the extermination of the bourgeoisie. - krishna1997
9
Nikita Khrushchev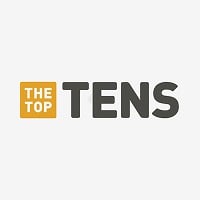 Although he aided Fidel Castro against the USA and assisted other smaller communist countries, he bad-mouthed Stalin and gave off lies to the whole world. This lead to an increase in anti-communist propaganda from the Western media and made the Soviet Union look evil. His secret speech was probably the most untruthful thing this man has spoken about. - NoobTuber
Though he was against Stalin's policy and liberated thousands of gulag prisoners but he was monster during Hungarian revolution by crushing thousands of civilians - krishna1997
10
Leonid Brezhnev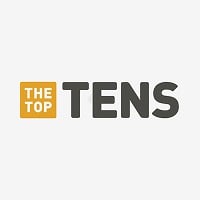 He was the Butcher of The Prague Spring 1968.and also responsible for soviet invasion of Afghanistan which has its effects even today - krishna1997
The Contenders
11
Vladimir Putin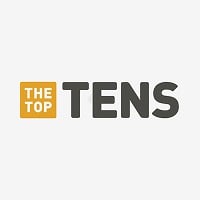 Vladimir Vladimirovich Putin has been the President of Russia since 7 May 2012, succeeding Dmitry Medvedev.
HE IS EVEEIIIL
BAdd New Item
Recommended Lists
Related Lists

Top 10 Soviet Leaders

Top Ten Most Evil Leaders in History

Top Ten Countries That Used to Be Part of Yugoslavia And/or Soviet Union

Top 10 Ex-Soviet Countries
List Stats
11 listings
1 year, 40 days old

Top Remixes
1. Joseph Stalin
2. Genrikh Yagoda
3. Lavrenti Beria
krishna1997
Posts
Error Reporting
See a factual error in these listings? Report it
here
.