Best Extensions for eCommerce Websites
As the evolution of web transformed from programming to content management systems, the way we build website is made easier. The number of extensions and themes help you construct a remarkable website. Here we present to you a list of endorsed extensions. The opensource paved way for multiple free extensions and some paid extensions that stand alone.

1 M2E Extensions

Synchronizes stock level products and orders data in to Magento admin panel for user friendly, easy import within few clicks.

Visit Website

2 Pacific Single Page Check Out Extensions

Single page check out helps to complete your online transaction more easily with few steps. make a consumer to do his desired action in minutes with simple few fields on a single page.

3 Shipworks Extensions

This extensions will connect you with your online stores by integrating shipping management orders, shipping label, customer info, and sales details to facilitate inventory.

4 Advanced Reports

Comprehensive analysis and reports made effective with Magento Advanced reports to increase the sales order and other statistics product wise, brand wise and payment wise.

5 Image Slider Pacific

Pacific Image slider have revolutionary design for portraying your premium products impressively on home page or any other category specific pages.

6 Woocommerce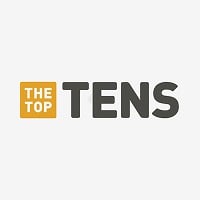 WooCommerce is an open source e-commerce plugin for WordPress. It is designed for small to large-sized online merchants using WordPress.
Woocommerce extensions and plugins are extremely effective, seo friendly extensions that have immense functionalities for effective e commerce.
7
Social Sharing
These extensions allow customers and audiences to view and share product offers, coupons and qr code across many social media networking sites for broader internet marketing through reputation management..
8
Magento to Wordpress Integration
It helps to transform a magento store to wordpress using a short code also helps to integrate blogging platform for Magento Store
9
Magento Improved Layered Navigation
Extends Magento navigation functionality, adds many functions, including multi-select of attributes
10
Delivery Date Scheduler
Let your customers decide the delivery date for their orders - Biztechstore
BAdd New Item