Best Extreme Metal Drummers
Extreme Metal is a term of the genres that are Black Metal, Death Metal, Thrash Metal, Doom Metal and sometimes speed metal.
The Top Ten
1
Austin D'Amond (Chimaira)
Homie is just hitting the sticks hard. So heavy and diverse. It blows me away to see a drummer nail every different sound. And I love how Austin will sit down and actually talk to you. Like you known him all you lives... Do not underestimate this guy...
Austin the one of the best, very unique beats and cymbal patterns. Been watching him Since the Bleed the Sky days hope for the best for him. Now he's been in Chimaira and now DevilDriver. The dude is a BEAST
One of the most diverse and impeccable drummers I've ever heard. Saw him play live while chimaira a few months back and he blew my mind. This guy deserves to be on the top ten.
Austin is a serious force! Ridiculous chops, hard hitting and versatile! He will be one of the most known, sooner or later!
2
Zbigniew "Inferno" Promiński (Behemoth)
An extremely underrated drummer in a, sadly, underrated band. Pure awesomeness.
Seen him live crazy skills
Dude is a living metronome and double bass beat - insanity
Simply the best extreme drummer
3
George Kolias (Nile)
Kolias is a machine!...
Unreal speed and yet never gets sloppy.
When it comes to extreme metal drumming, this guy is the definition. Single foot blast at 295bpm? No problem. Just listen to "Kafir" and you'll agree
Lets be hoest, dave rules, but technically kollias is simply the best, for me followed by inferno and vitek.
4
Gene Holgan (Death, Death Angel, Testament, Dethklok, Strapping Young Lad)
He's a great drummer, and doesn't need to rely on triggers for his kick drum strokes to be audible. Great humble dude, and is really versatile.
5
Nicholas Barker (Cradle of Filth, Dimmu Borgir)
"What can I say? The man is featured on half of my all time extreme metal albums - from Cradle of Filth, to Dimmu Borgir, to Old Man's Child. Unique, fast and above all sheer creativity.
His drumming in principle of evil made flesh is my favourite drumming on a metal album ever.
His the reason old Cradle of Filth sounded so dark and brutal back then, I wish he never left.
His drumming in lock up is insane.
6
Dave Lambardo (Slayer)
He is the best thrash metal drummer alive he did very amazing work with slayer... He is the drummer who began playing with the fast style without him there won, t be most of the death metal drummers... And most of the drummers nowadays all of them are influnced by dave lambardo - nooreldeen
Greatest drummer ever he should be number 1 he invented the blast beat
The best of the best...Dave is a thrash metal god
Dave is once of best drummer of all time
7
Jan Axel "Hellhammer" Blomberg (Mayhem)
Hell hammer is just beast listen to grand declaration and lair abyss and see drums at its highest level
His drumming is so fast and sick!
Just listen to Pagan Fears
I don't like him as a person but he's a great drummer.
8
Flo Mounier (Cryptopsy)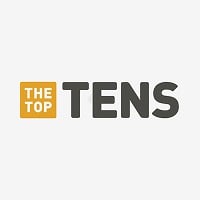 Flo Mounier is the drummer of technical death metal band Cryptopsy. He has toured Canada, Europe, Japan, Australia and the United States as a headlining act over the last 24 years, and combined record sales have reached over 300,000 copies to date.
He's a top 3 material when it comes to extreme metal drumming - Metal_Treasure
9
Tomas Haake (Meshuggah)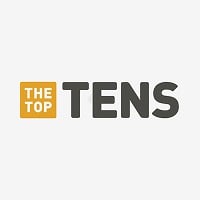 Tomas Haake is a Swedish drummer and main songwriter of the experimental metal band Meshuggah. He is known for his polyrhythms and technical ability. In 2012, he was named the 5th best Modern Metal drummer by MetalSucks.net. He was named the number one drummer in the "Metal" category, in the July 2008 ...read more.
Come on, if you ask for a reason you haven't been paying attention to Meshuggah in the last 30 years.
10
Kevin Talley (Dååth, Chimaira, Six Feet Under)
Incredible work!
The Contenders
11
Faust (Emperor)
Black metal legend, brutal, insane
12
Shannon Lucas (All That Remains,The Black Dahlia Murder)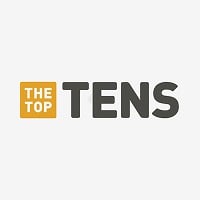 Shannon Lucas is an American heavy metal drummer from Staunton, Virginia. He is best known as the former drummer for death metal band The Black Dahlia Murder and metalcore band All That Remains.
Very amazing drummer he did good jop with both All That Remains and The Black Dahlia Murder... - nooreldeen
Shannon is such a great drummer and a fantastic guy. He is very underrated most of the time. His work with TBDM and battlecross is one of a kind. Sucks that he isn't with them anymore but good to see he went back to school. Shannon rocks!
13
Horgh (Immortal)
Doesn't get any better than him
Best drummer
A machine.
14
Vinnie Paul (Pantera)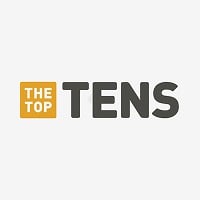 Vincent Paul Abbott, better known as "Vinnie Paul" (March 11, 1964 - June 22nd, 2018) was an American professional drummer and producer. Alongside his late brother Dimebag Darrell, he co-founded the Heavy Metal Bands Pantera and Damageplan, with whom he would find success with in the former. After the ...read more.
Very amazing drummer not actually extreme metal drummer
But pantera are thrash metal bands mixed with some groove metal.. - nooreldeen
I don't think he counts for extreme metal - Metal_Treasure
Wow I didn't know pantera was more than one band. Jeez, nooreldeen, work on your English
15
Paul Mazurkiewicz (Cannibal Corpse)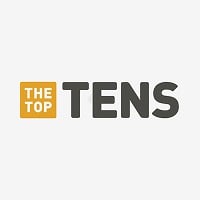 Paul Mazurkiewicz is an American drummer best known as a member for death metal band Cannibal Corpse. Mazurkiewicz was originally the drummer for the band, Tirant Sin, alongside two other future Cannibal Corpse members Chris Barnes and Bob Rusay.
16
Joey Jordison (Slipknot)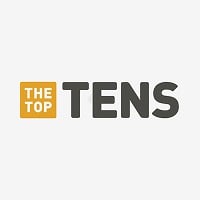 Joey Jordison, is an American musician, songwriter, and record producer, best known for his work as the former drummer and co-songwriter for the heavy metal band Slipknot as well as guitarist in the Horror-punk band Murderdolls. He is the co-founder and drummer for the Blackened Death Metal band Sinsaenum ...read more.
Slipknot isn't extreme metal. They're nu metal.
The most overrated drummer alive.
Joey in the top 10 and Flo Mounier at #31 makes me wonder who votes on these metal lists... - Metal_Treasure
17
Trey Williams (Dying Fetus)
kills it!
18
Alan Cassidy (Abigail Williams,The Black Dahlia Murder,The Breathing Process)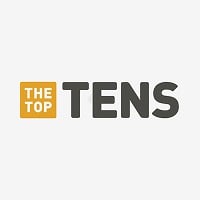 Very amazing drummer really... Words can, t describe the greatness of this drummer hear his drummer with black dahlia murder in songs like "Into The Everblack"
And you can try his drumming with abigail williams he is E P I C I can, t believe that nobody knows about him expect few.. - nooreldeen
19
Martin Lopez (Opeth,Amon Amarth)
Very amazing drummer he is very underrated seriously - nooreldeen
20
Derek Roddy
No matter where he stands in the ranking, each one of them should be equally rated as the greatest.
21
Richard Christy (Death, Iced Earth, Charred Walls of the Damned)
Extremely underrated from the public eye. Not only is he crazy good at drums, he's halarious on the Howard Stern Show
22
Kjetil Frost Haraldstad (Satyricon)
Listen to his drumming is like going into a trip
23
Fotis Benardo
Excellent drummer! Crazy work with SepticFlesh!
24
The Rev (A7X)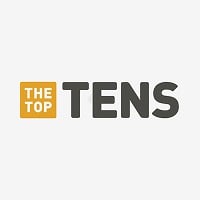 James Owen Sullivan (February 9th, 1981 - December 28th 2009), better known by his stage name "The Rev" (Short for "The Reverend Tholomew Plague") was an American musician, singer and songwriter, best known as the former drummer, backing vocalist and co-founder of the American alternative metal/ metalcore ...read more.
Decent drummer but not extreme metal so get him off the list
THE BEST DRUMMER EVER!
25
Jayson Sherlock (Mortification, Paramæcium, inExordium, Horde, ect … )
I can't believe that this guy and Jan Axel are low in this list
26 Hellhammer (Mayhem)
27 Trym Torson (Emperor,Zyklon,Enslaved,Ceremony)
28
Witold "Vitek" Kiełtyka
Go listen to the first damned, song of winds of creation, and keep in mind that he was 15 when they recorded that album. Honestly this guy showed that when someone is dedicated enough they can achieve anything. Sadly he passed away at the age of 23 but his legacy remains and even Tomas Haake had said that if Vitek still lived he would have been the best drummer at this time in extreme metal!
Just listen to some of his track, then come back and vote, he was 17 when he recorded legendary 'nihilty' - a technical death metal masterpiece, sadly we will never hear what he could sound like after 20 years of playing since he died in a car accident during a tour.
Simply the best
29
Proscriptor (Absu)
Come on guys! This machine melts faces. m/
Most badass drummer ever.
Listen at tara-pillars of mercy and abzu album.
30 Ole Öhman (Dissection)
31
Nils Dominator Fjellström
Amazing drummer. He doesn't use triggers as well, which makes his bass drum playing much harder and better sounding. Absolute beast
32 Tim Yeung (Divine Heresy, World Under Blood)
33 Daniel Erlandsson (Arch Enemy)
34
Chris Adler (Lamb of God)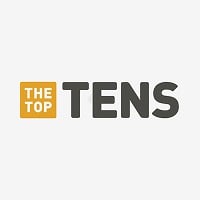 Christopher James Adler is an American drummer, best known as a member and founder of the groove metal band Lamb of God, and Grammy Award winning member of Megadeth.
Now you've got something to die for...
Log fans, /
35 Shahin Effatian (Azhirock)
36 Morgan Sansous
37 Nick Augusto (Trivium, Implosive Disgorgence)
38 Alex Pelletier (Despised Icon)
39 Lech (As Blood Runs Black)
40 Adam Jarvis (Misery Index, Fulgora)
41 Lucas Bowers (High Class Goats)
42
Paul Geary
Cause he was the drummer in Extreme so probs makes him the best say what? Jolly good show.
43 Todd Hansen (The Berserker)
44
Nick Menza (Megadeth)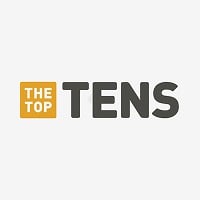 Nick Menza (1964-2016) was a professional drummer best known for his work in Megadeth from 1989-1998 and in 2004. He recorded drums on four of Megadeth's albums "Rust In Peace", "Countdown To Extinction", "Youthanasia", and "Cryptic Writings".
He was such an amazing drummer. RIP
45
Lars Ulrich (Metallica)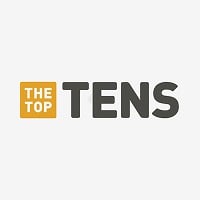 Lars Ulrich is a Danish drummer and one of the founding members of the American thrash metal band Metallica.
46 Jonas Akerlund (Bathory)
47
Martin Marthus Škaroupka
Excellent cymbal skills
48
Hannes Grossmann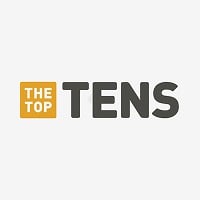 Hannes Grossmann is a German drummer who plays for the US death metal band Hate Eternal, German progressive band Alkaloid, and for U.S. technical extreme metal supergroup Blotted Science. He was also the drummer during Necrophagist's Epitaph era and played with Obscura.
49
Alex Grind (Despised Icon)
Absolutely inhumane speed and skills.
50
David Diepold
Musically, really fast, flawless hand and foot technique, awesome drum sound!
PSearch List