Most Extreme Music Genres of All Time
GREYBOYY
The Top Ten
1
Death Metal
The tempo changes, deep growls, heavily distorted low-tuned guitars and it's fastest genre in the world. - GREYBOYY
I don't know why but I get goosebumps only by hearing its name. I'm happy with only Thrash Metal. Other forms of Metal are a completely no-no! - Kiteretsunu
There's no way that Thrash Metal could be heavier or more extremer than Death Metal, have you been living under a rock? - GREYBOYY
2
Black Metal
Very extreme, especially Mayhem, Darkthrone and Immortal songs. - GREYBOYY
3
Grindcore
This is the most extreme genre which can be at least considered as music, or it's subgenre - goregrind because of the low tuned guitar, often blast beat drumming and, of course, harsh, sick and bizzare vocal
V 1 Comment
4
Hard Rock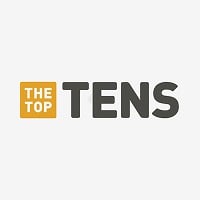 Hard Rock is a subgenre of rock music known for having heavier guitar riffs/solos. It originated around 1964-1965 with various Garage Rock bands.
Foo Fighters and System Of A Down are the most extreme examples of this genre. - GREYBOYY
5
Thrash Metal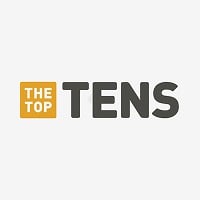 Thrash Metal is a Heavy Metal subgenre developed during the early 1980s and an early precursor of Extreme Metal. Thrash Metal features a faster and more aggressive guitar work than Traditional Metal with shredding and double-bass drums and can range from melodic singing to loud shouts. ...read more.
Kreator, Sodom and Slayer are the examples. - GREYBOYY
This is the most hardcore, and why is hard rock higher than this? Someone clearly is retarded to think that.
6 Technical Death Metal (Tech-Death or Progressive Death Metal)
7 Groove Metal
8
Metalcore
Really love this but it is REALLY extreme
9 Power Electronics
10
Gothic Metal
Evanescence, not only this band is Dark Metal but also is heavier than alll Gothic Metal bands, remember that heaviness is different with violence, also they make their guitar sounds heavier, just like Doom Metal bands, meanwhile, they're extreme. - GREYBOYY
This genre is extreme and symphonic. With death- and doom metal roots, there's no way this can't be #1
The Contenders
11
Hardcore Techno
Also knows as gabber,this is THE most extreme genre and only reason it isn't on top is the exposure of this genre is much less compared to the ones in top 10. the most extreme sub-genres of hardcore are terrorcore,speedcore and extratone which range from massive bass-backed kicks from 200 BPM to 300 BPM coupled with agressive (sometimes satanic) vocals for first two. personally extratone is beyond me, its too extreme. here are some examples : Tripped - Pure Hate (300 BPM), Noisekick - Just Statin (260 BPM0, Drokz - This ain't No Disco (probably 200 BPM). the kicks and basses in these tracks shatter walls lads
12
Nu Metal
Slipknot, Linin Park, fast, violent mixed with death growls and groove metal thick voice, these things are enough to describe how much extreme this genre is. - GREYBOYY
13 Dubstep
14 Hardcore Punk
15 Psy-Trance
16 Drum & Bass
18
Extratone
The fastest genre in the world. A sub-genre of speedcore. BPM ia always 1000+. Many people say that it doesn't sound like music, because the tempo is so fast that it sounds like a single tone, thus the name: extratone.
19 Industrial Metal
20
Deathcore
Death metal + heavy metal + hardcore=heavy
BAdd New Item
Recommended Lists
Related Lists

Most Extreme Genres of Music

Best Extreme Metal Bands of All Time

Best Extreme Metal Songs of All Time
Top 10 Songs on ECW: Extreme Music
List Stats
25 listings
3 years, 244 days old

Top Remixes
1. Death Metal
2. Grindcore
3. Black Metal
GREYBOYY
Posts
Error Reporting
See a factual error in these listings? Report it
here
.