Top Ten Extremely Easy And Cheap Halloween Costumes
happyhappyjoyjoy
I was just thinking about Halloween because it's my favorite holiday and thought of some costumes that are so incredibly cheap they're terrible so why not make this list I thought.
The Top Ten
1
Classic Ghost (A Sheet Over Your Head)
Well, this would be the cheapest and easiest Halloween costume for anyone. - Kiteretsunu
2 A Guy With a Mustache (Tape a Piece of Paper Over Your Mouth)
3 Candy Crush (Tape Candy On Your Self While Repeatedly Hitting the Candy)
4
One Direction (Draw an Arrow On a Piece of Paper and Tape to Yourself Walk In the Direction of the Arrow All Night)
A friend of mine one got a One Direction face mask. It was probably a mistake for him to wear it on a date. - PositronWildhawk
5
A Tourist (Wear Normal Clothes Hold a Camera and Bug the Crap Out of People Asking Them Questions About the Area)
I'm seriously doing this next year! - Wolftail
6 Iron Man (Hold an Iron)
7 A Fangirl (Option One: Hold a Fan and Scream. Option 2:get a Friend Dressed As One Direction(Listed Above) and Stalk Them and Obsess Over Them)
8 Miley Cyrus (Lick a Hammer(Clothes Optional) and Stick Your Tongue Out)
9
Jason Voorhees (Put On a Hockey Mask)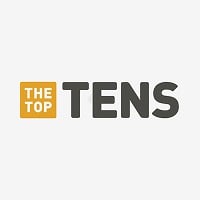 Jason Voorhees is a character from the Friday the 13th series. He first appeared in Friday the 13th as the young son of camp cook-turned-murderer, Mrs. Voorhees.
10 Gas Prices (A Shirt With a Dollar Sign On It and an Arrow Pointing Up)
The Contenders
11
A Vlogger (Hold a Camera to Your Face Everywhere You Go)
Hilarioso (courtesy of Posron) Liked this funny list! - HezarioSeth
12 A Cardboard Box
13 A person who was run over
14 Tampon
BAdd New Item