Top Ten Facts About Alan Walker's Faded
The Top Ten
"Faded" is a 2015 song by Norwegian EDM artist Alan Walker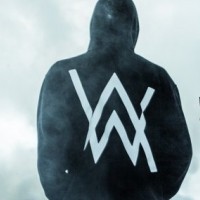 The song features the vocals from the singer Iselin Solheim.

The song is a revamped version of his past track "Fade", which was released on NoCopyrightSounds in 2014, and had amassed over 85 million views as of March 2016.
"Faded" charted in various countries including Australia, Austria, Belgium, Canada, France, Germany, Ireland, Italy, the Netherlands, New Zealand, Switzerland and the United Kingdom.
"Faded" became a great commercial success almost immediately after its release, topping Norwegian, Finnish and Swedish singles charts, as well as entering the top 3 in the Danish singles chart.
Alan Walker wrote in a Genius attribution: "I would describe 'Faded' as a happy yet emotional song, appropriate for both sad and/or uplifting occasions. It's about searching for someone, something or somewhere lost. Or just feeling lost!
Alan Walker debuted the song live along with Iselin Solheim on March 1, 2016 at the X Games Oslo 2016. The performance was aired live on Norwegian television.
The music video was filmed in Estonia and stars Shahab Salehi (Leo) as a young man scouting a disaster area for possible remaining life or food.

Reached #1 on the Shazam Worldwide Top 100 Popular Songs in February 2016.
On February 11, Alan Walker published "Faded (Restrung)", wherein the song is performed with a piano and strings.

BAdd New Item