Top 10 Facts About Metal Musicians
Metal_Treasure
The Contenders: Page 2
21
Tom Araya of Slayer likes Spongebob
Is it true? Interesting. - zxm
He does?! - Metalhead1997
22 Alexi Laiho founded Children of Bodom at 14
23 Fenriz of Darkthrone was elected as councilman of Kolbotn
24 Bathory drummer Jonas Akerlund now works as a music video director for artists such as Lady Gaga, Madonna, and Coldplay
25 In the 80s Metallica moved from Los Angeles to San Francisco because "the glam metal scene in Los Angeles sucked"
26
Metallica bought the rights to the film 'Johnny Got His Gun' to continue showing the music video to their song 'One'
In the video for the song ONE Metallica used scenes taken from the anti-war film Johnny Got His Gun. And because their video was played a lot, Metallica were routinely required to pay royalty fees to continue showing the music video. So Metallica bought the rights to the film. Simple, eh? - Metal_Treasure
27
Rob Halford of Judas Priest is gay
Everyone pretty much knows that but there's no shame in gay musicians being in the music industry. - Metalhead1997
He came out as gay publicly in 1998, on an interview with MTV News:

"I think that most people know that I've been a gay man all of my life, and it's only been in recent times it's an issue that I feel comfortable to address (...) something that I feel has a moment, and this is the moment to discuss it." - Metal_Treasure
28 Fernando Ribeiro of Moonspell has a University degree in Philosophy
29
Fernando Ribeiro of Moonspell published two poetry books
That's why his lyrics to Moonspell songs are so good. My favorite line is from the song White Omega: "It's when life's so precious that every moment hurts". - Metal_Treasure
Update: 3 poetry books already - Metal_Treasure
30 Cozy Powell of Rainbow raced for Hitachi on the UK saloon car circuit and was quoted as saying "I drive like I drum - madly"
31
James Hetfield of Metallica loves to skateboard
Thanks to whoever added this.
Yes, he loves that but he has broken his arm a number of times while skateboarding, which prevented him from playing guitar on stage, and subsequently caused Hetfield's management company to add a clause in Hetfield's contract forbidding him to ride a skateboard while Metallica was touring.
Hetfield actually enjoys a variety of other activities such as hunting, snowboarding, water-skiing, jet-skiing, sketching, customizing cars and motorcycles in his garage, watching the Oakland Raiders, and going to hot-rod shows. - Metal_Treasure
32 Roy Khan of Kamelot studied opera singing for 3 years
33
Richard Christy left Iced Earth to join the Howard Stern Show in 2004
Thanks for this addition, Ryan.
It's a miracle this band survived in the early 2000s - remember Matt Barlow also left to become a cop...
God bless Jon Schaffer! - Metal_Treasure
34
Alissa White-Gluz of Arch Enemy is an animal rights activist and has been a vegan since 1998
She received a Libby award from PETA for her work in an international campaign advocating against the hunting of Canadian seals. - Metal_Treasure
35 Kerry King of Slayer did the guitar riffs and solo on the Beastie Boys song No Sleep Till Brooklyn
36
Manowar appeared on Livewire (a Nickelodeon talk show from the early 1980's)
They also had Twisted Sister, The Ramones, R.E.M. and other musicians.
37
Tobias Sammet didn't want to be a singer but the band had no singer and told him at the 2nd rehearsal that he was the singer
The band members were so right! - Metal_Treasure
38 Chuck Schuldiner founded Death at 16
39
Frederik Ehmke of Blind Guardian also plays bagpipe and flute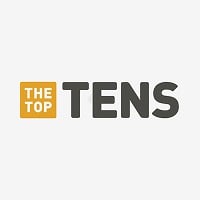 Frederik Ehmke is a German metal drummer, who has been the drummer for the German metal band Blind Guardian since 2005.
40
Hansi Kürsch of Blind Guardian wanted to become a guitarist and not a singer
Hansi: "When I started making music I had a stronger tendency to become a guitarist. That changed when I met André Olbrich in school and he was the one realizing my potential as a vocalist. During one of our high school parties I was screaming parts of Ian Gillan and MSG songs. André somehow liked it."
And Hansi became a singer and also a bassist but never was officially a guitarist. - Metal_Treasure
PSearch List
Recommended Lists
Related Lists

Top 10 Most Beautiful Female Metal Musicians

Top Ten Metal Musicians Who Died Too Soon

Top 10 Most Handsome Male Metal Musicians

Best Deceased Metal Musicians

Top 10 Metal Musicians Born Under the Pisces Zodiac Sign
List Stats
46 listings
2 years, 66 days old

Top Remixes

1. James Hetfield of Metallica built a car that could survive nuclear blasts and earthquakes
2. Bruce Dickinson of Iron Maiden is a professional pilot, who used to take unpaid leave to front Iron Maiden
3. Matt Barlow of Iced Earth was a policeman and after the 9/11 attacks he left the band to work as a policeman again

Metal_Treasure
Posts
Error Reporting
See a factual error in these listings? Report it
here
.