Top Ten Best Fall Metal Tours of 2015
ryanrimmel
The Top Ten
1
Judas Priest & Mastodon
Not all the dates have been announced yet, but I really hope I can go to this. I'll get to see Mastodon twice in one year, and I'll see the legendary Judas Priest! - ryanrimmel
2
Ghost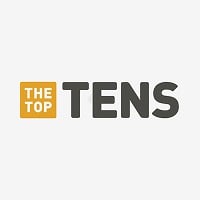 Ghost is a Swedish heavy metal band that was formed in Linköping in 2008. Ghost consists of 5 masked instrumentalists, known as The Nameless Ghouls, and a demonic anti-pope known as Papa Emeritus. They have released 3 studio albums, 1 live album and 2 EPs. Each album brings in a new version of Papa ...read more.
Nobody knows how excited I am for this concert - ryanrimmel
3
The Black Dahlia Murder, Iron Reagan, Harms Way, & Maruta
I would go just to see Iron Reagan, unfortunately they aren't coming to my city - ryanrimmel
4
Blind Guardian & Gravedigger
I'll be at this one! I'm so excited to see Blind Guardian - ryanrimmel
5
Slipknot, Suicidal Tendencies, & Beartooth
I'm not a Slipknot fan, but this will gather huge audiences! - ryanrimmel
6
Machine Head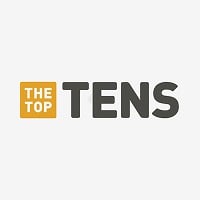 Machine Head is an American heavy metal band from Oakland, California. Formed on October 12, 1991, the group was founded by vocalist and guitarist Robb Flynn and bassist Adam Duce. They have received great critical success especially for their album "The Blackening" which is considered a modern metal ...read more.
No openers... Just Machine Head. I almost saw them this spring, so I missed my shot. - ryanrimmel
7
Revocation, Cannabis Corpse, Archspire, & Black Fast
Revocation and Cannabis Corpse are both awesome bands! I wish I could go. - ryanrimmel
8
Avatar, Huntress, & The Gemini Syndrome
This one is very interesting. A Death/Doom band, a female fronted heavy metal band, and an Alt-Metal band. Unfortunately, I don't have a chance to see it - ryanrimmel
9
Trivium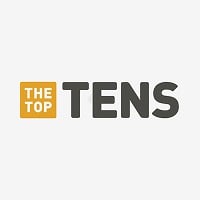 Trivium is an American Heavy Metal band from Orlando, Florida, formed in 1999. Their frontman, Matt Heafy, lead guitarist Corey Beaulieu and Bassist Paulo Gregoletto are the band's most consistent members and have appeared in every album since. ...read more.
No openers were announced, but from what I hear, Trivium puts on an awesome show. Another show I can't go to - ryanrimmel
10
Soulfly, Soilwork, Decapitated, & Shattered Sun
-Soulfly is a good band fronted by Max Cavalera, worth seeing
-Soilwork is an Alt Metal band - I'm not a fan
-Decapitated is a decent Death Metal band
-I saw Shattered Sun at Mayhem, and I really don't like them - ryanrimmel
The Contenders
11
Cannibal Corpse, Cattle Decapitation, & Soreption
The craziest Death Metal tour of the year! I'm totally going to this show! - ryanrimmel
BAdd New Item
Recommended Lists