Top 10 Family Bands with Tragic Stories
By family band I mean a band where at least two members are relatives, usually siblings, especially when they are the key members of the band. The more family members in a band, the better (for this list).
The number of the band members affected by the tragedy also matters. And the degree of the tragedy as well.
The Top Ten
1
The Allman Brothers Band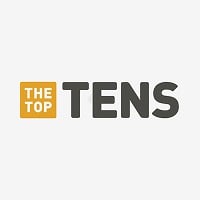 The Allman Brothers Band was an American rock band formed in Jacksonville, Florida in 1969 by brothers Duane Allman and Gregg Allman, as well as Dickey Betts, Berry Oakley, Butch Trucks, and Jai Johanny "Jaimoe" Johanson.
Duane Allman died in a motorcycle crash in 1971, at the age of 24.
Berry Oakley, bassist and founding member, died about one year later, in 1972, in a motorcycle accident (again), just three blocks from where Duane Allman had his motorcycle accident.
Meanwhile Gregg Allman has battled drugs, hepatitis C and cancer. And Cher.
But tragedy wasn't over in the 70s-80s.


In 2017, drummer and founding member Butch Trucks committed suicide by shooting himself in front of his wife. - Metal_Treasure
2
Pantera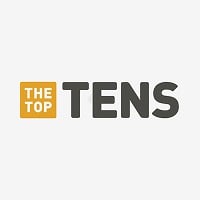 Pantera was an American Heavy Metal band formed in 1981 by guitarist Dimebag Darrell and drummer Vinnie Paul. The band started out as a Glam Metal act in the 1980s with little success. After discarding their original lead vocalist and enlisting Phil Anselmo, the band signed a major record deal with ...read more.
Dimebag got shot to death onstage while performing. R.I.P. - Metal_Treasure
3
The Beach Boys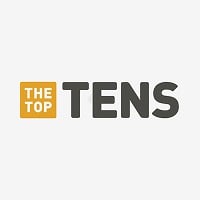 The Beach Boys are an American pop rock band formed in Hawthorne, California in 1961. The group's original lineup consisted of brothers Brian, Dennis, and Carl Wilson, their cousin Mike Love, and their friend Al Jardine.
The group's original lineup consisted of brothers Brian, Dennis, and Carl Wilson, their cousin Mike Love, and their friend Al Jardine.
There were many tragic things surrounding this band - from severe drug problems to their father, Murry Wilson, who was their manager. The Beach Boys dismissed him as their manager, but then he sold off their publishing company without any of the Beach Boys' knowledge or consent, and so on.
Brian Wilson's mental health was another issue - he began having hallucinations in 1965, shortly after starting to use psychedelic drugs. "He regularly experiences auditory hallucinations that present themselves in the form of disembodied voices." (wiki) He was diagnosed with more than one mental disorders, and also brain damage, caused by "excessive and sustained drug abuse." - Metal_Treasure
4
Savatage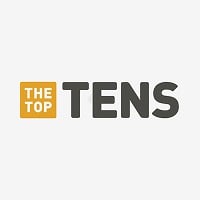 Savatage is an American heavy metal band founded by the brothers Jon and Criss Oliva in 1978 at Astro Skate in Tarpon Springs, Florida.
Brothers Jon and Criss Oliva founded the band Savatage.

Criss, an amazing guitarist and half of the creative duo, died too young, at 30, in a car accident hit by a drunk driver. R.I.P. - Metal_Treasure
5
The Carpenters
Siblings: Karen Carpenter, Richard Carpenter.
Karen began dieting that developed into an eating disorder, and caused her death in 1983 from anorexia nervosa. Her unhappy marriage and other problems probably added to the development of the eating disorder. - Metal_Treasure
6
The Cowsills
Bob Cowsill told the media:
"Our dad was a tough guy. If you didn't say, 'Yes sir,' you'd get smacked. He ruined the band, and destroyed many of our lives. He wouldn't even let my twin brother Richard in the band. He and my dad had it in for each other. It was terrible that he wouldn't let Richard join in, I know it broke his heart.

The public never knew what was really going on in our family. We were all victims of his abuse, mental and physical... We would have had 20 more hits. We were just getting started." - Metal_Treasure
7
The Jackson 5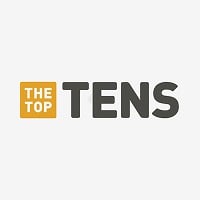 The Jackson 5, or Jackson Five, also known as The Jacksons in later years, is an American popular music group. Formed in 1963 under the name the Jackson Brothers, the founding members were Jackie, Tito, Jermaine, and Marlon.
8
The Andrews Sisters
A group of 3 sisters but the elder sister LaVerne had to be a mediator between the feuding Patty and Maxene.
Lead singer Patty Andrews embarked on a solo career without telling the others, then sued LaVerne for a greater amount of their inheritance, etc.
Then LaVerne, the "mediator", died from cancer, and the group's fragile balance gone with her. - Metal_Treasure
9
The Osmonds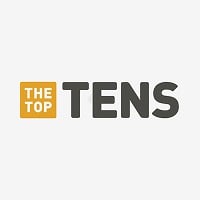 10 Musical Youth
BAdd New Item