Top Ten Most Famous Animals On the Internet
The Top Ten
1
The Original Grumpy Cat
She is very cute and funny.
If you don't know who he is: would you like a match to lite a fire in your cave? - ToptenPizza
Everyone knows like really everyone
I like the face of the Grumpy Cat
2
LIL BUB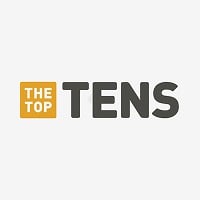 Lil Bub is a celebrity cat recognized for her unique appearance. Lil Bub has female dwarfism and has bone disorder. Lil Bub has merchandise like plush toys and mugs.
Who is this guy and I been on the internet for the most of my life - venomouskillingmachine
Who's this I'v been on the internet almost my entire life and I don't know this cat
She's so cute!
3 YR OLD CAT KNOWN FOR HER "PERMA KITTEN APPEARANCE" SHE IS FROM BLOOMINGTON Indiana SHE IS A PERMA-KITTEN, A DWARF AND A POLYDACTYL CAT.

HER TONGUE ALWAYS HANGS OUT BECAUSE OF HER SHORT LOWER JAW, AND TOOTHLESSNESS, BUT HER APPETITE IS UNAFFECTED, SHE HAS 782,000 FOLLOWERS ON Facebook, 39.5 K FOLLOWERS ON TWITTER, AND 429,212 FOLLOWERS ON INSTAGRAM INTERNET CAT VIDEO FESTIVAL. SHE HAS MADE APPEARANCES ON SHOWS SUCH AS GOOD MORNING AMERICA, TODAY, AND THE VIEW.

ALSO STARRED IN LIL BUB AND FRIENDS, A DOCUMENTARY DIRECTED BY ANDY CAPPER AND JULIETTE EISNER WHICH APPEARED AT THE TRIBECA FILM FESTIVAL IN 2013.

LIL BUB APPEARED IN THE YouTube BIG LIVE COMEDY SHOW WITH JACK BRAYER AND THE CAST OF WORKAHOLICS.

SHE APPEARED ON AN EPISODE OF MEME'D ON THE PET COLLECTIVE. LIL BUB HAS THE PERSONAL APPEARANCE OF A KITTEN AFTER BEING BORN WITH A NUMBER OF GENETIC MUTATIONS - LadyofMystery2015
3
Boo (Pomeranian)
CONSIDERED THE WORLD'S CUTEST DOG WHO BECAME AN INTERNET SENSATION
BOO HAS 13 MILLION LIKES ON Facebook, 2508 TWITTER FOLLOWERS, 379,759 FOLLOWERS ON INSTAGRAM. - LadyofMystery2015
4
Norbert
A REGISTERED PET-PARTNERS THERAPY DOG, PHILANTHROPIST, & PICTURE BOOK AUTHOR, AND PROBABLY THE 2ND CUTEST DOG IN MY OPINION, NEXT TO BOO THE POMERANIAN. - LadyofMystery2015
5
Biddy The Hedge hog
So cute, poky buddy
Hey, is Hedgehog with no space
6 Hamilton The Hipster Cat
7 Boss The French Bulldog
8 Bully The Bulldog
9 Tuna The Dog
The Contenders
11 Mishka the Talking Husky
12
Harambe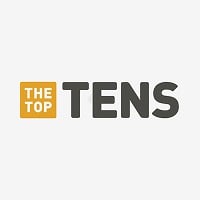 "Harambe" (27th May 1999 - 28th May 2016) was the name of a male western lowland gorilla in the Cincinnati Zoo who was shot and killed by a staff member in 2016 due to child negligence, sparking public outrage and later a revered internet meme.
13 Chris P Bacon The Pig
14
Keyboard Cat
The name's Fatso. RIP
MonkeyBoo should be on this list!
15
Gabe the Dog
Rest In Peace
16 Venus the two faced kitten
17 Colonel Meow
18 Princess Monster Truck
19 Menswear Dog
20 Sir Stuffington
21 Yogurt The Pirate Dog
22 Maddie The Coonhound
23 The Sneezing Baby Panda
24 Cole and Marmalade
25
Ronron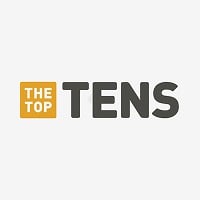 RonRon is a red fox owned by a youtubertube named foxalbiazul. He has been in his videos from 2008-2016.
26 MonkeyBoo
27
Talking Kitty Cat
I recommend it, it's so hilarious. The main animals in this channel are Sylvester, Gibson (by the way, RIP Gibson), Shelby, Random Kitty, and Gibbyson.
28 Lilly and the Hairless
29 Buster Beans
30 Tara The Hero Cat
31 Teddy Bear The Porcupine
32 Walter The Frenchie
33 Kermit the Crying Dog
34 Ryuji the Shiba
35
Smile Dog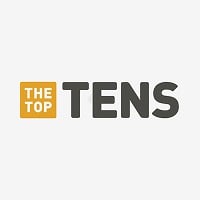 "Smile Dog" is a story about a cursed image file. The image shows a large German Shepard or Husky dog that is smiling.
36 Haru the Shiba
37 Gohan the Husky
38
Achmed the Husky
Scared of Julia Roberts
39 Montecore the Tiger
BAdd New Item