Top 10 Famous People Infected by the COVID-19 Virus (Coronavirus)
With over 150,000 infections and 5,000 deaths as of now, COVID-19 has infected more than 150 countries. Being a virus that spreads through contact surfaces, it is not surprising that if you meet more people, you're more likely to get infected. So unsurprisingly, quite a few prominent individuals have been infected by this illness and this is a list of them.
The Top Ten
Tom Hanks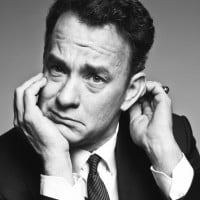 Thomas Jeffrey "Tom" Hanks is an American actor and filmmaker. He is known for his roles in Splash, Big, Turner & Hooch, Philadelphia, Forrest Gump, Apollo 13, Saving Private Ryan, You've Got Mail, The Green Mile, the Toy Story Franchise, Cast Away, The Da Vinci Code, Captain Phillips, and Saving Mr. ...read more.
The NBA players and other young healthy people won't be affected much at all. Tom Hanks is pretty old. If he barely gets sick and recovers quickly, Americans will realize this is no worse than the regular flu, which can still be bad for the very old or those already sick.
Tom Hanks and Rita Wilson had the virus mildly. Rita Wilson had it when she entered Australia. An Australian TV celebrity caught the virus from her.
He and his wife supposedly were diagnosed in a film set-up in Australia and were one of the first celebrities to go public with their infection.
Tom Hanks & Rita have been well for a while now.
I read that Rita Wilson had the Coronavirus when she entered Australia.
Boris Johnson

Alexander Boris de Pfeffel Johnson is an English politician, popular historian, and journalist who has served as Member of Parliament for Uxbridge and South Ruislip since 2015. Johnson previously served as the MP for Henley from 2001 until 2008, and as Mayor of London from 2008 to 2016. A member of ...read more.
He had the virus more severely than anyone else on this list & could've died. Rita Wilson had coronavirus when she entered Australia & neither she nor Tom Hanks had it seriously.
Loads of the people on this list just had it mildly. BoJo Actually had to go into intensive care. The government tried to make out that it was just a pro-caution, but when you give people the new that their PM could 'wave today' it makes it sound a little more serious
His name is as ridiculous as he is: Alexander Boris de Pfeffel Johnson truly unique

Definitely not a BoJo the Brexiteer supporter but congrats on not dying all the same

Also how are you and you secret cousin Donald getting along?
BoJo has been very will with Coronavirus and in hospital but he's slowly improving although it will probably some time before he's really well again.
Rita Wilson

She's an American actress and the wife of Tom Hanks. She has been infected by the new coronavirus. She says on social media that she has made a playlist titled "Quarantunes" for those who are undergoing self-isolation due to this virus which can be found here

https://open.spotify.com/playlist/6vujSBdZOmLlDZc627sW1A
I really like rita Wilson I am happy she is ok
She had it but got well so I gess its not to bad
Idris Elba

Idrissa Akuna "Idris" Elba OBE is an English actor, producer, musician and DJ known for playing drug trafficker Stringer Bell on the HBO series The Wire, DCI John Luther on the BBC One series Luther and Nelson Mandela in the biographical film Mandela: Long Walk to Freedom.
my aunt really likes idris so glad he is doing better
Kevin Durant

Kevin Wayne Durant is an American professional basketball player for the Brooklyn Nets of the National Basketball Association. He has played for the Oklahoma City Thunder, Golden State Warriors, and the Nets. He was MVP of the 2017 and 2018 NBA Finals.
The famous Brooklyn Nets player has tested positive for the coronavirus.
Also has a pokemon named after him
One of my favorite NBA players
Poor KD. Luckily he is showing no symptoms.
Donovan Mitchell

Utah Jazz star Donovan Mitchell had tested positive for the virus.
Mitchell's positive test was not known until early Thursday, the first full day of the NBA's hiatus.
Sophie Gregoire Trudeau

The Canadian Prime Minister Justin Trudeau said in a statement that his wife had contracted the illness, and both he and his wife are kept in isolation and that he himself doesn't show any symptoms so far.
she's a classic
Prince Charles
We don't have to worry about queen Elizabeth getting it. She is immortal.
Pretty much. Can't imagine the country without her because for a large proportion of the population, she has been queen for the entirety of there lives and she id such an important person and has her face on all the coins
That's really sad. I haven't been super updated on Coronavirus-- is he okay?
More famous than anyone else on this list.
The most famous person of all.
Francis Suarez

Miami Mayor Francis Suarez has tested positive for COVID-19, the disease caused by the novel coronavirus, four days after the mayor attended a Miami event with a Brazilian government official who later tested positive for the virus.
Daniele Rugani

Italian soccer club Juventus announced on March 11 that defender Daniele Rugani has tested positive for new coronavirus. An international footballer, he is the first player in Italy's top soccer division to test positive but Juventus stressed that the 25-year-old has no symptoms.
The Newcomers
? Giuiliana Rancic
?
Vivica A. Fox

Vivica Anjanetta Fox is an American actress, producer and television host. She began her career with roles on the daytime television soap operas Days of Our Lives and Generations, subsequently shifting to the prime-time slot starring opposite Patti LaBelle, in the NBC sitcom Out All Night.
The Contenders
Mikel Arteta

He is the manager of the Arsenal football club who has tested positive for COVID-19 and consequently, all of the Arsenal staff and players would be in isolation for the next 14 days.
This pretty much caused the EPL to shut down.
Rudy Gobert

Rudy Gobert-Bourgarel Is a professional basketball player for the Utah Jazz of the National Basketball Association (NBA). He also represents the French national basketball team in the international competitions. Standing at 7 ft 1 in (2.16 m) tall with a wingspan of 7 ft 9 (2.36 m) long, he plays at ...read more.
He was the first NBA player to become infected and he later had to apologise on social media for touching every microphone and voice recorder systems during a press conference.
You should have washed your hands bastard!
Jackson Browne

Clyde Jackson Browne is an American singer-songwriter and musician who has sold over 18 million albums in the United States.
71 year's old and its almost certain he wont survive.
Fabio Wajngarten

He is the Communications Director in Brazil and is known to act as a personal aide to the Brazilian President. Wajngarten initially denied a report on Wednesday that he had been tested for the virus, saying on his social media account that his health was fine. After the test results returned as positive, he is now in self-quarantine at home, and is being treated appropriately, according to the statement.
he is almost recovered already
David Bryan

David Bryan Rashbaum, best known as just David Bryan, is the keyboard player of the popular American Rock band Bon Jovi, with which he has also co-written songs and performed backing vocals.
I'm sorry, but coronavirus has declared war on me. There are few celebrities that I actually care for on this list (or for that matter, recognize,) but this is war.
Olga Kurylenko

Ólga Konstantínovna Kurylénko, born Ólha Konstantýnivna Kurylénko, is a French actress and model of Ukrainian origin.
Harvey Weinstein

Harvey Weinstein is a former American film producer. He and his brother Bob Weinstein co-founded the entertainment company Miramax, which produced several successful independent films, including Sex, Lies, and Videotape, The Crying Game, Pulp Fiction, Heavenly Creatures, Flirting with Disaster, and ...read more.
No one DESERVES to have the Coronavirus, no matter what they've done. The Coronavirus is a terrible thing to wish on someone and you shouldn't be happy about someone getting it or say someone 'deserves' to have it. Still, I respect your opinion and he did do many bad things. I am not writing this to defend his actions or make you feel bad about writing your opinion, I just feel like I had to get a point accross.
He deserves it, he's a rapist
Andy Cohen
oh poor andy cohen I like him
Jair Bolsonaro

Brazilian Trump
Paulo Dybala

Paulo Bruno Exequiel Dybala is an Argentine professional footballer who plays as a forward for Italian club Juventus and the Argentina national team.
Rand Paul

Randal Howard "Rand" Paul is an American politician and physician. Since 2011, Paul has served in the United States Senate as a member of the Republican Party representing Kentucky.
He's better, I think.
Daniel Dae Kim
Pink

Alecia Beth Moore known professionally as P!NK, is an American singer, songwriter, dancer and actress.
Really? She had the coronavirus?
OMG her son has it!?!?!?
She has COVID-19?! Never knew that, hope she's better or will get better.
get better P!NK I love her songs so much!
Brooke Baldwin
Antonio Banderas

José Antonio Domínguez Bandera, known professionally as Antonio Banderas, is a Spanish actor, director, singer, and producer.
PSearch List