Top 10 Famous People Mentioned in Billy Joel's Song We Didn't Start the Fire
Lyrics are pretty unusual as you can see from this list - I don't know any other song with so many names of real persons in it (he mentioned over 30 famous people).
The Top Ten
1
Albert Einstein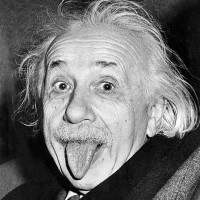 Albert Einstein was a German-born theoretical physicist who developed the theory of relativity, one of the two pillars of modern physics. His work is also known for its influence on the philosophy of science.
2
John F. Kennedy

John Fitzgerald Kennedy (May 29th, 1917-November 22, 1963) commonly referred to by his initials JFK, was an American politician who served as the 35th President of the United States from January 1961 until his assassination. The Cuban Missile Crisis, The Bay of Pigs Invasion, the Nuclear Test Ban Treaty, ...read more.
3
Marilyn Monroe

Marilyn Monroe (born Norma Jeane Mortenson Baker; June 1, 1926 – August 5, 1962) was an American actress, singer and model. Decades after her unexpected death, she has remained one of Hollywood's greatest sex symbols with her eye-catching style, champagne blond hair, and breathless manner of speaking. ...read more.
A magnificent actress, who unfortunately wasn't offered the roles she hoped for. She always wanted to play demanding and dramatic roles, and she stunningly performed the few she got, but also her comic roles offered a very unique charm. Of course, her legacy as a legendary icon will live on, but how many actually bothered to watch her filmography?

Top 5 movies:
5. The Prince and the Showgirl
4. Don't Bother to Knock
3. Niagara
2. The Misfits (her greatest performance)
1. Some Like It Hot

She also had a cameo in "O. Henry's Full House", one of my favorite movie of all time. But I don't count that. She's only in it for a few seconds (she's on the cover of my DVD though). - Martin_Canine
4
Harry Truman

Harry S. Truman was the 33rd President of the United States, an American politician of the Democratic Party.
5
Dwight D. Eisenhower

Dwight David "Ike" Eisenhower was an American politician and general who served as the 34th President of the United States from 1953 until 1961. He was a five-star general in the United States Army during World War II and served as Supreme Commander of the Allied Forces in Europe.
6
Elvis Presley

Elvis Presley was an American musician and actor. Known as "The King" He was mostly known for his number 1 singles including "Heartbreak Hotel" "Hound Dog" "Jailhouse Rock" "Love me Tender" Elvis debuted in the movie "Love me Tender" and focused less on his music and continued that way. ...read more.
7
Ronald Reagan

Ronald Wilson Reagan (1911-2004) was an American politician and actor who was 40th President of the United States from 1981 to 1989 . Prior to his presidency, he was the 33rd Governor of California from 1967 to 1975, following a career as a Hollywood actor and union leader until his death in 2004
8
James Dean

James Byron Dean was an American actor. He is a cultural icon of teenage disillusionment and social estrangement, as expressed in the title of his most celebrated film, Rebel Without a Cause, in which he starred as troubled teenager Jim Stark.
Love ❤️ him
9
Marlon Brando

Marlon Brando, Jr. was an American actor, film director, and activist. He is credited with bringing a gripping realism to film acting, and is often cited as one of the greatest and most influential actors of all time.
10
Joseph Stalin

Joseph Vissarionovich Stalin was a Georgian dictator, and was the leader of the Soviet Union from the mid-1920s until his death in 1953. Holding the post of the General Secretary of the Central Committee of the Communist Party of the Soviet Union, he was effectively the dictator of the state.
The Contenders
11
Arturo Toscanini

12
Doris Day

Doris Day, born Doris Mary Ann Kappelhoff (April 3, 1922 - May 13, 2019) was an American actress, singer, and animal welfare activist. She is best known for films like Pillow Talk, Calamity Jane, etc.
Rest in peace Doris. - SpinelliFan
The ultimate romantic comedy / screwball actress. Some of her movies are among by favorite comedies and most often seen movies. She also starred in thrillers, "The Man Who Knew Too Much" and "Midnight Lace", which are great too but her roles as a prude romcom lead are her best performances.

Top 5 movies:

5. Move Over, Darling
4. The Glass Bottom Boat
3. Send Me No Flowers
2. Lover Come Back
1. Pillow Talk - Martin_Canine
13
Tommaso Campanella
Italian philosopher, theologian, astrologer, and poet of the 16th century - Metal_Treasure
14
Buddy Holly

Buddy Holly, born Charles Hardin Holley (September 7, 1936 – February 3, 1959) was an American musician and singer-songwriter who was a central figure of mid-1950s rock and roll. He was a rising star when a tragic plane crash struck him down at age 22. ...read more.
15
Ernest Hemingway

Ernest Miller Hemingway (July 21, 1899 – July 2, 1961) was an American novelist, short story writer, and journalist. His economical and understated style had a strong influence on 20th-century fiction, while his life of adventure and his public image influenced later generations. Hemingway produced ...read more.
16
Boris Pasternak

Was a Soviet Russian poet, novelist, and literary translator. His works made into movies - Doctor Zhivago, King Lear - Metal_Treasure
17
Gamal Abdel Nasser
Former President of Egypt - Metal_Treasure
18 Chubby Checker
19
George Santayana
Philosopher, essayist, poet, and novelist. - Metal_Treasure
20 Mickey Mantle
21
John Glenn
Former US Senator - Metal_Treasure
22
Malcolm X

Malcolm X (May 19, 1925 – February 21, 1965) was an African-American Muslim minister and human rights activist. To his admirers he was a courageous advocate for the rights of blacks, a man who indicted white America in the harshest terms for its crimes against black Americans; detractors accused him ...read more.
He was an African-American Muslim minister and human rights activist. - Metal_Treasure
23
Sally Ride
She was an American physicist and astronaut. - Metal_Treasure
24
Richard Nixon

Richard Milhous Nixon was the 37th President of the United States from 1969 until his resignation in 1974, the only president to resign from office. He had previously served as the 36th Vice President of the United States from 1953 to 1961, and prior to that as a U.S. Representative and also Senator ...read more.
25
Charles de Gaulle

Charles André Joseph Marie de Gaulle (22 November 1890 – 9 November 1970) was a French general and statesman. He was the leader of Free France (1940–44) and the head of the Provisional Government of the French Republic (1944–46). In 1958, he founded the Fifth Republic and was elected as the 18th ...read more.
PSearch List