Top Ten Most Famous Presidents in the World
wahib
The Top Ten
1
Rodrigo Duterte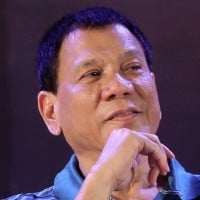 Rodrigo "Rody" Roa Duterte, also known by the nickname Digong, is a Filipino lawyer and politician of Visayan descent who is the President-elect of the Philippines after topping the official Congressional canvass for the 2016 election.
#1 on this list but yet I never heard of him until I planned to learn the name of every leader in the world - darthvadern
Unconventional way of leadership that whacks the stupidity out of its people. Now most are already awake and realised that the old ugly, mendicant, irresponsible, hypocritical culture have no place in this time. Pushing the Filipinos to think and challenges the status quo. He is the bitter medicine for the cancer of the Filipino society and that is the very reason why the catholic church, liberal party, terrorists, communists and drug syndicates are working together to break this man because Duterte is the barrier to their status quo.

He is loved, trusted and approved of by 88% of the population. The Filipinos knew the cultural problem. And they needed this painful treatment to get rid of their social sickness.
The best president ever in the Philippines next to Pres. MARCOS
He give all he can do for the good future in our Country. We Love President Duterte.
2
Joko Widodo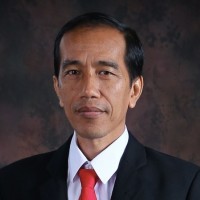 Very good
Work - work - work
Make Indonesia great again
Greatest president off all time
the best
3
Barack Obama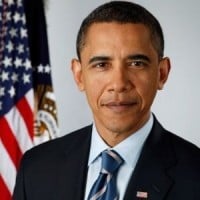 Barack Hussein Obama II served as the 44th president of the United States of America. He was elected in 2008 after serving in the Senate from 2005-08, beating John McCain and becoming the first African-American to be elected President of the United States. He was elected again in 2012, beating Mitt ...read more.
I like Barack Obama
Man.. every body knows Obama, even a toddler would recognize him.
Obviously - darthvadern
I love obama
4
Pervez Musharraf
He is the best
Well known ed
He is the great Pakistani army chief he won kargal war against India in 1999.
Someone mentioned he win the kargal war (I think he mean Kargil war) won against india?...In real he didn't... India won the war...
5
Xi Jinping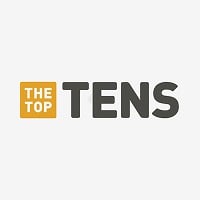 Xi Jinping is a Chinese politician currently serving as General Secretary of the Communist Party of China, President of the People's Republic of China, and Chairman of the Central Military Commission.
The best I have seen due to the economic of his contry
6
Tony Abbott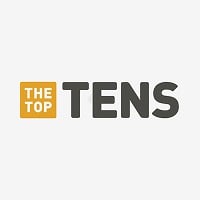 Anthony John "Tony" Abbott is an Australian politician who was the 28th Prime Minister of Australia, from 18 September 2013 to 15 September 2015. Abbott was leader of the Liberal Party from 2009 to 2015, and has been a member of parliament for Warringah since 1994.
Famous for all the wrong reasons and he was a PRIME MINISTER, not a President.
Whoever added Tony Abbott to this list needs to get his/her facts straight.
Australia does NOT have presidents. It has Prime Ministers. Tony Abbott WAS a Prime Minister and he was NOT popular!
He is NOT popular in Australia!
Popular in Australia - micahisthebest
7
Vladimir Putin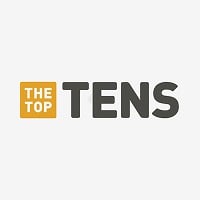 Vladimir Vladimirovich Putin has been the President of Russia since 7 May 2012, succeeding Dmitry Medvedev. He was also President from 2000-2008.
He loves Russia and made Russia great again. - Xenothor
One of the few to oppose the reign of Obama
Putin always disgusts me with his stupid lies! Putin fans and their beliefs need to slammed (Criticise) because they're some of the stupidest people I've ever heard! I prefer the Japanese and Koreans than him! - Jeanclaudejunior
Putin the best
8
Donald Trump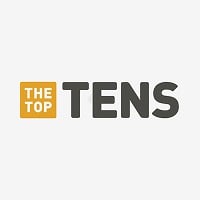 Donald John Trump (born June 14, 1946) is an American businessman, television personality, politician, and the 45th President of the United States. Born and raised in Queens, New York City, Trump received an economics degree from the Wharton School of the University of Pennsylvania in 1968. In 1971, ...read more.
One of the good presidents across the wrold
He keeps his promise and stands up for the people of USA. He does not allow himself to be bullied no matter who is attacking him! I salute our commander in Chief. I pray he continues to fight for the citizens of the United States of America. Amen
Love this man, making America Great Again...
What is reasons to put a picture of the back president of the United States of America ever.
9 Dilma Rousseff
10
Sheikh Tamim
I like very much sheikh tamim I love you
I think now he is the great leader in the world
great
The Contenders
11 Tony Tan
12
David Cameron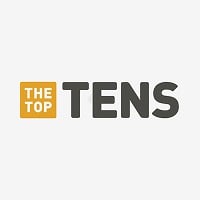 David William Donald Cameron is a British politician who is at present the Prime Minister of the United Kingdom, Leader of its Conservative Party, and Member of Parliament for the Oxfordshire constituency of Witney.
13
Andrés Manuel López Obrador
Cleaning the corruption...hated by corrupts, loved by almost 80% of Mexicans.
Best president in Mexico in Decades, fighting for the poorest people.
Wants Real Change for His country!
The best presidente Mexico has had
14
Ferdinand Marcos
Best President of the Philippines in History Duterte is next to him...
I'm considering him as a hero of our country the most people are blinded to see because of the yellow money
The best President in the Philippines!
Best President in the Philippines
15
Mustafa Kemal Atatürk
He is the best president and general.
Best!
A great example for humanity.
Founder of Republic of Turkey. He has made many revolutions such as nationalism, secularism, reformism, statism, populism.
16
Recep Tayyip Erdoğan
#1 humanitarian and justice representing president
The best!
And I think he is very best president in the world
What what about Nelson Mandela? Wasn't he influential enough... He should at least b in the top5!
17
A. P. J. Abdul Kalam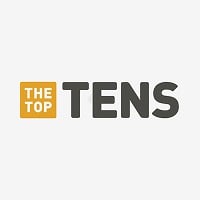 Avul Pakir Jainulabdeen "A. P. J." Abdul Kalam was the 11th President of India from 2002 to 2007. A career scientist turned politician, Kalam was born and raised in Rameswaram, Tamil Nadu, and studied physics and aerospace engineering.
Simply The great president.
Simply awesome!
Love you sir
Love you KALAM sir. U r the best president ever.
18
Imran Khan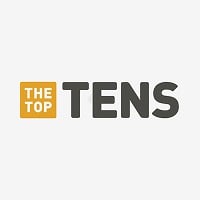 Best one in History of Pakistan's President
great man
Top ten
great
19
Sukarno
He loves us like he loves himself
He is founding father independence of indonesia also, influenced another poor nation to be free.
Such a genuis people, much better than jokowi, I love prabowo
20
Nelson Mandela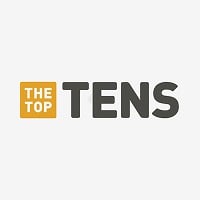 Nelson Rolihlahla Mandela was a South African anti-apartheid revolutionary, politician, and philanthropist, who served as President of South Africa from 1994 to 1999. He was the country's first black chief executive, and the first elected in a fully representative democratic election.
Greatest President
Nelson Mandela was the greatest president to ever live!
He fought for freedom for all South Africans and has allowed me to live in freedom and harmony today!
it is a honour knowing that he represents My country, my home, South Africa
21
Abraham Lincoln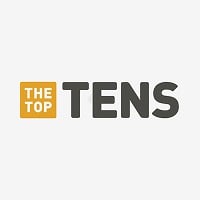 Abraham Lincoln was the 16th President of the United States, serving from March 1861 until his assassination in April 1865. Lincoln led the United States its bloodiest war and its greatest moral, constitutional, and political crisis.
But how could Abraham Lincoln, George Washington, Thomas Jefferson and Theodore Roosevelt not be as famous as most of these people above I've never even heard of?
There are more people who know about these 4 than people who know Rodrigo Duterte and Joko Widodo!
The best
Best president ever after
22
Abdulla Yameen
Best president of maldivea
Worst most corrupt and most hated president in the Maldives,
President of maldives is the best president ever
23
George Washington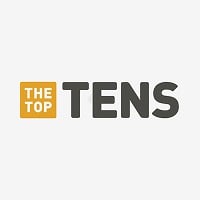 George Washington was the first President of the United States, the Commander-in-Chief of the Continental Army during the American Revolutionary War, and one of the Founding Fathers of the United States.
24 Susilo Bambang Yudhoyono
25
Hassan Rouhani
Hassan Rouhani is the best president in the world and Iran is also the sweetest country in the world god bless Iran
President of Iran
26
Franklin Delano Roosevelt
An amazing man with amazing achievements
27
John Fitzgerald Kennedy
Great man wonderful president.If only he would have lived longer the USA would be a better place today!
28
James Madison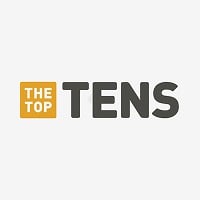 James Madison, Jr. was a political theorist, American statesman, and served as the fourth President of the United States.
29
Mahmoud Ahmadinejad
"In Iran, we don't have homosexuals! "
the best
30 Francois Hollande
31 Salman Bin Abdul Aziz
32
Bill Clinton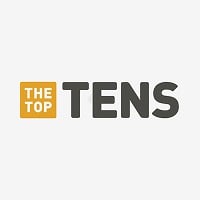 William Jefferson Clinton (Born August 19th 1946) is an American politician who was the 42nd President of the United States. He previously served as governor of Arkansas. He became president after unseating incumbent president George H.W. Bush in 1992. He was re-elected in 1996 after defeating Senator ...read more.
33
Alexander Hamilton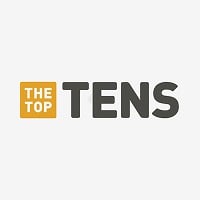 Give him love.
34
Yoweri Museveni
A DIPLOMATIC, DEMOCRATIC AND AT THE SAME TIME CALLED A 21ST CENTURY DICTATOR OF UGANDA WHO IS LOVED AND AT THE SAME TIME HATED BY UGANDANS FOR OVER STAYING IN POWER RISING TO POWER IN 1986.
35
Thomas Jefferson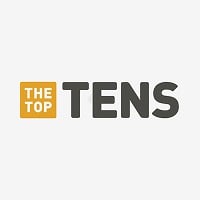 Thomas Jefferson was an American Founding Father who was principal author of the Declaration of Independence, and served as the 3rd President of the United States from 1801-1809. He was born on April 13, 1743, and died on July 4, 1826, on the same day 2nd United States President John Adams died.
36
Theodore Roosevelt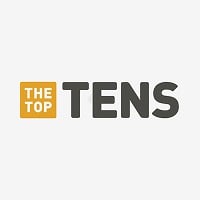 Theodore Roosevelt was an American statesman, author, explorer, soldier, naturalist, and reformer who served as the 26th President of the United States from 1901 to 1909. As a leader of the Republican Party during this time, he became a driving force for the Progressive Era in the United States in the ...read more.
37
Ronald Reagan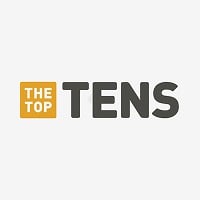 Ronald Wilson Reagan (1911-2004) was an American politician and actor who was 40th President of the United States from 1981 to 1989 . Prior to his presidency, he was the 33rd Governor of California from 1967 to 1975, following a career as a Hollywood actor and union leader until his death in 2004
38
Woodrow Wilson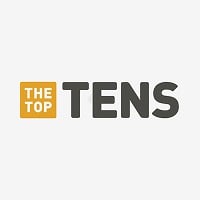 Thomas Woodrow Wilson was an American politician and academic who served as the 28th President of the United States from 1913 to 1921. Born in Staunton, Virginia, he spent his early years in Augusta, Georgia and Columbia, South Carolina.
39
Luiz Inácio Lula da Silva
Of poor origin, he migrated as a child from Pernambuco to São Paulo with his family. He was a metallurgist and a trade unionist, when he received the nickname "Lula", a hipocoristic form of "Luís". During the military dictatorship, he led major workers' strikes at ABC Paulista. In 1986, he was elected federal deputy by the state of São Paulo with a record vote. In 1989 he competed for the first time to the presidency of the Republic, losing in the second round to Fernando Collor de Mello. He also ran for president twice in 1994 and 1998, losing both elections in the first round to Fernando Henrique Cardoso. He won the 2002 presidential election against José Serra and was sworn in January 2003. In the 2006 election he defeated Geraldo Alckmin. The Lula administration had as a milestone the introduction of social programs, such as Bolsa Família and Fome-Zero, both recognized by the United Nations as programs that allowed the country to leave the map of hunger. During its two ...more
40 Mikheil Saakashvili
BAdd New Item