Top Ten Most Famous Songs of All Time (Excluding Classical or Traditional Music)
I want you to go deep inside your mind. Ignore your taste and your personal opinion. Ignore critical praise and commercial success.
Just think of which song every child knows, even if it doesn't know the title or the artist and can't understand what it's all about. Think of a song that sooner or later ALWAYS pops up whenever you turn on your radio, a song that always plays when you're in a store, a song that is frequently used as background music on TV or in movies, maybe even to an extent where it became stereotypical - and all of that for many, many years or even decades. A song so omnipresent that hearing it became as common as walking down a street. When this applies to the song you have in mind, add it.
The Top Ten
1
Thriller - Michael Jackson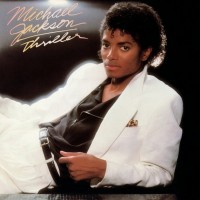 Why is "of all time" in the list title if the list is all the second half of the 20th century?
Because coincidentally in this era the songs most people know nowadays were released.
Many Michael Jackson songs would apply for this list, but "Thriller" has a bonus none of his other songs have: it has the most famous, influential and popular music video of all time, which furthermore adds to the song's immense status.
2
We Will Rock You - Queen

When you start stomping twice and then clap, and an entire stadium with people from all around the world starts playing along, then the number one spot is justified.
3
I Will Always Love You - Whitney Houston

Ever since its release, this might have become the quintessential love song of all time. Also, it's a cover song that's much more popular than the originalm - Martin_Canine
4
All You Need is Love - The Beatles

Virtually never played on radio.
What are you talking about? This song is heard every second day, and it was a worldwide hit. - Martin_Canine
I absolutely love this song, but I honestly don't think that this should be in the top 10. Other Beatles songs are more popular. Most of my classmates don't even know what this song is, sadly. :/ - Misfire
This is probably the most famous band's most famous song, and the most famous song about peace. Ironically it's only on some editions of one of their least influential releases. - Martin_Canine
"Yesterday" is the most-covered song of all time, with over 2,000 different recorded covers to date. It is also one of the top 5 "most played" songs in radio history, but "Thriller" is not.
5
Stairway to Heaven - Led Zeppelin

6
Bohemian Rhapsody - Queen

Bohemian Rhapsody should most definitely be #1. The movie of the same name is absolutely FANTASTIC. Topped the box office right 'round the world on its opening weekend (November 2018). Bohemian Rhapsody, the song, is once again selling like wild fire.
The greatest rock song ever written (by Freddie Mercury) performed by the greatest rock band of all time, Queen.
You
7
Last Christmas - Wham!

I didn't even know this version existed. Lmao - Misfire
I don't know about the US, but in German speaking territory this song is heard 24/7 during December. There are even jokes about this being the only relevant Christmas song (like, a list about the best holiday songs consisting of only this song). Every year, again and again, this song gets extremely popular towards the end of the year since 30 years now. - Martin_Canine
When every year in December for over 30 years, a song plays several times a day, this is a really close candidate for the number one spot. - Martin_Canine
8
Jailhouse Rock - Elvis Presley

9
What a Wonderful World - Louis Armstrong

This song is universally and frequently played whenever a peaceful and harmonic scenery is shown (or the opposite), apart from the fact it appears on many samplers and airs much on the radio. - Martin_Canine
It was used in Madagascar & Finding Dory too. It really is famous! - Victoryboy
10
Eye of the Tiger - Survivor

I wonder how the band would have felt they had never had a hit before I don't think and then suddenly they had one of the biggest songs ever.
"Rocky" was an Oscar winning movie, the sequels were just entertainment, but not critical darlings. But the third movie featured one of the most played songs of all time: "Eye of the Tiger" became synonymous with training and sports scenes in movies and on T.V., and, like all of the songs on here, is an evergreen on the radio. - Martin_Canine
The Contenders
11
My Heart Will Go On - Celine Dion

12
Hound Dog - Elvis Presley

13
We are the Champions - Queen

The essential song that is ALWAYS played when someome wins. No matter what they win, or who. Next to "We Will Rock You", it's also their song that gets the most airplay.
Queen
14
In the Air Tonight - Phil Collins

15
Stayin' Alive - The Bee Gees

16
My Way - Frank Sinatra

Although it's neither an original song nor one of his first (it was recorded 30 yeara after his debut single), "My Way" became the definite Frank Sinatra song and one of the most played and sung songs all around the globe. - Martin_Canine
17
Purple Rain - Prince & the Revolution

18
Can't Help Falling in Love - Elvis Presley

19
Ring of Fire - Johnny Cash

20
Somewhere Over the Rainbow - Judy Garland

21
Waterloo - ABBA

The song that brought one of the five famous groups of all time on the map is not only the most famous Eurovision Song Contest winner, it's also made its way to worldwide fame, and is beloved by almost everyone around the globe, probably even more than their other many, many, many, many, many evergreens. - Martin_Canine
22
Smoke on the Water - Deep Purple

23
Highway to Hell - AC/DC

24
White Christmas - Bing Crosby

25
I Will Survive - Gloria Gaynor

PSearch List