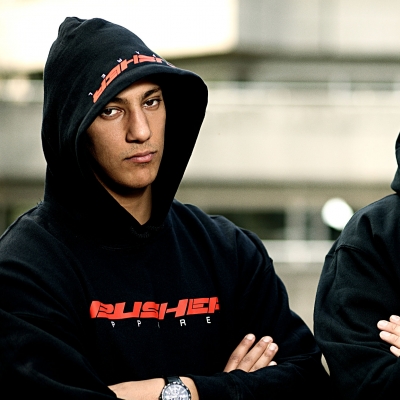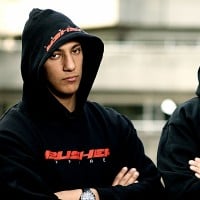 +
Farid Bang
Farid Hamed El Abdellaoui, better known by his stage name Farid Bang, is a German rapper of Maroccan descent born on June 4, 1986.
Farid Bang, along with his personal friend and frequent collaborator Kollegah, is one of the leading figures in German rap of the 2010s. Bang, much like his fellow rapper, is known for his multisyllabic rhyme schemes and word play, topic-wise he is however more street centered and focuses more on a lower class lifestyle than on luxury and wealth, and also has a simpler vocabulary. His lyrics are often violent, sexual and obscene in tone, and contain a large amount of insults aimed at other celebrities. Farid Bang also established a technique in German hip hop called "spitten", which consists of rhyming a number of words or syllables with themselves but with another meaning. Since the beginning of his career, Farid Bang has preferred to rap over dark, anthemic and often orchestral beats with stomping drums, yet also experimented with a more light-hearted electronic sound on his album "Asphalt Massaka 2".
Critical reception to Farid Bang is generally mixed. He is more popularly than critically acclaimed yet is rarely panned, professional reviews being mostly neutral, despite him being one of the most well known and popular German rappers of the 2010s. Much like Kollegah, Farid Bang's albums of the 2000s were not commercially successful, despite heavy support from established rapper Eko Fresh. His career however took a turn in the 2010s, when he caught mainstream attention, and since 2011 each of his album had notable chart success.
Farid Bang is a popular guest star on a variety of albums and songs by different rappers of all styles and subgenres. Despite that, he is also involved in several feuds, even though they usually receive less media coverage than other feuds in German hip hop.
He is the head of the successful German hip hop label Banger Musik.
Version History:
Lists Featuring Farid Bang
Related Lists