Top Ten Fastest Christian Rappers
paasadani
The Top Ten
1
Canon
Canon is probably a close to Eminem for speed.
Literally a machine gun with words in the clip
BEST
Canon is the super fastest rapper I've listened to all my life...listen to Until the end of time Derek Minor feat Canon #theOks
V 60 Comments
2
LeCrae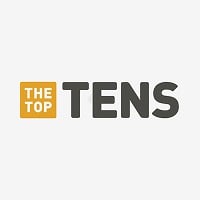 Lecrae Devaughn Moore, mononymously known as Lecrae, is an American Christian hip hop artist, songwriter, record producer and actor. He is also the co-founder of reach records.
You should see him in aliens
Not as fast as other artists.
Have you seen his song don't waste your life? This guy is crazy fast!
You are awesome
V 43 Comments
3
KB
Any KB song proves my point
He is amazing and pretty fast
Amazing rapper! Too bad he was dissed in Drake's "In My Feelings". The lyrics to this song about KB loving him and riding on him, is just GAY with a capital G
KB is the BEST, hands down, Listen to 'DNOU' if you're not convinced
V 19 Comments
4
Andy Mineo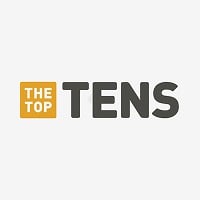 Andrew Aaron "Andy" Mineo, formerly known as C-Lite, is an American Christian hip hop artist, producer, and TV and music video director from New York City.
Listen to the saints in Heroes for Sale, you can barely keep up
Listen to: The Saints and The Cross
Lecrae is the best rapper, but Andy Mineo is the fastest. Listen to his song "the Saints"... enough SAID
Listen to never land ayo and the saints and he will be on your favorite playlist in no time
V 27 Comments
5
Nathan Feuerstein
Listen to the song Intro,that song is crazy fast
He is better than any other rapper
All-Time Best Rapper ALIVE
He is the best
V 19 Comments
6
Trip Lee
I love 1:16 and all of his other songs but I know he is not the fastest rapper but he is very fast
I just like this guy. His so good
How is he top 10 I love him but he ain't that fast
I love him but he ain't that fast
V 5 Comments
7
Thi'sl
He not fast
I think he real fast how you even say that
Thi'sl is not fast at all
he ain't in top 15 for me
8
Tedashii
Should be number 3 (behind Canon and Lecrae)
Love his rap w/ Crowder band
Tedashii may not be THE fastest, but he can definitely bring the heat. He is fantastic live. Look at his performance after Trip Lee and KB at the Passion 2015 Conference. I thought his performance there was better than any song from the Lecrae/Andy Mineo Anomaly tour.
This guy is the fastest Christian rapper I've heard
V 5 Comments
9
Flame
In angels...need I go on
He is my third favorite rapper...
To me he should be # 1
He is the best
V 2 Comments
10
T-Bone
Liquid lighting bars, and whitty lines.
He's probably the fastest rapper on this list!
He may not be number one, but he certainly is faster than most in the top 5. I mean, really? Trip lee should be on the list for one of the slowest rappers.
T-Bone is definitely faster most of the other artists on this list.
V 2 Comments
The Contenders
11
NF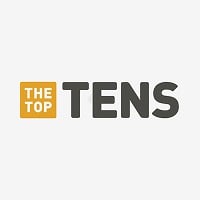 Nathan "Nate" John Feuerstein, whose stage name is NF, is an American Christian hip hop rapper, singer and musician from Gladwin, Michigan.
Literally the best there is. What are you saying that he's not first!
Very fast rapper.
This dude has absolutely changed my life with his inspiring lyrics.
fast boi
V 4 Comments
12
Modern day beast
Listen to speed freak and relentless speed kills. Way faster than Canon.
Listen to speed kills and Fastest Rapper, the names speak for themselves
Has anyone here heard his song Relentless. This dude is the fastest Christian rapper and that's a fact Jack - letdot52
Guys, he has broken the rap record. Period. Check it out for yourself.
V 7 Comments
13
Derek Minor
Derek only spits rapid-fire in short bursts, but that's only because no track can survive his verbal jabs for an extended amount of time! Listen to his song 'Until the end of time' on Youtube. He dominates the beat like his boot is standing on its chest.
He can rap fast just listen to ready set go
Derek minor isn't fast
Derek can't rap fast for a long time but can rap extremely fast for a short time. Twisted- Trip Lee (ft. lecrae and derek minor)
14
Juaquin Fabela
He is the fastest rapper of all time this list is messed up
Raps so fast barely able to keep up even with lyrics "Modern day beast" "A million lies" or "speed kills" definitely the fastest. Gives me a concession just listening to him.
The fastest rapper. Anywhere. Ever. Period.
Off course this guy is the fastest no doubt. The list is messed up. Its suppose to be juaquin fabela then gemstone then canon then kb and Andy mineo
V 1 Comment
15
Tobymac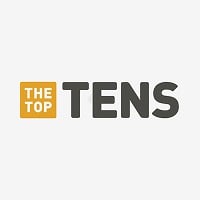 Toby McKeehan, better known by his stage name TobyMac, is a Christian hip hop recording artist, music producer, hip-hop and pop artist, songwriter and author.
Listen to the slam- if you can actually keep up, you should definitely consider being a rapper!
He is the best. Me without you is my favorite song
Yeah Toby z the best
He is good.andy mineo is better. Toby mac is not bad but there's better.
V 1 Comment
16
Gemstones
Check out his track Fire in My Hear. Or his feature on Bizzle's Holy Grail. Enough Said.
Holy Grail by Bizzle and Gemstones, he deserves to be 2nd
Lyrical Miracle! Faster than the Saints by a mile
I think he's great but he needs to amp it up to make a change
V 2 Comments
17
Bizzle
Bizzle is good was good and forever be good
18
KJ-52
He has some slow somgs but he also has really fast ones to
He raps pretty fast in Gameface - leksap
Raps pretty fast in gameface - leksap
19
John Reuben
Doing, probably the fastest song out there, bar none, if you speed it up
20
Seckond Chaynce
I think second Chaynce is the fastest rapper in the world
Seckond Chaynce is a boss at speed listen to "Can I Flow Yo"Then try to keep up
Seckond chaynce-spirit fingers, the original one with kb and ov. He is at least at number three with that one.
21 Hkom
22
Black Knight
He is really fast
23
Steven Malcolm
THis man is FAST
24
Tyler Joseph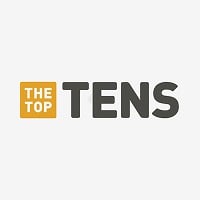 Tyler Robert Joseph is an American musician, singer-songwriter, and rapper. He is best known as the lead vocalist and keyboardist for American musical duo Twenty One Pilots.
25
Tony Tillman
SHOULD BE NUMBER 16
26
Relentless
Whoever didn't vote for this guy is clearly clueless, I have listened to the fastest song of almost every one of these rappers and Relentless is like 2x faster than the fastest.
He is literally the fastest rapper on here without of doubt because he is a world record setter for rapping. It's too bad nobody knows about him...
27
J. Monty
MVP Gotta listen to!
28
Dwayne Tryumf
He real fast too
This man is d beast. Next ting anthem was THE fastest. Faster than lecrae and Andy mineo. Only person faster is canon
29
Mogli The Iceburg
Although this guy isn't big if you look him up and listen to A. You can't hold me down or B. Gain the world when he raps he's faster then canon in my opinion an amazing Christian rapper
30
Shai Linne
This guy has solid Christian theology and he tackled some pretty tough concepts and helps us to understand the Christian walk within the church in a really strong way. This guy is among the best.
31
Michael Kenji Shinoda
Number 1 foe real... Enough said!
32
Papa San
Papa San is easily the fastest Christian rapper in the world. He spits out rhythms in a fast tempo.
33
Slikk
Slikk is great listen to "Black Kids Rap Faster"
34 K-Drama
35 Real S.O.A.K.
36 Jai
37 Er3k
38
Viktory
Dude drops the bars but yet still sticks to the message
He brings the beat and he real good - darkvader23
He's so good and fast
39
Jk.A
That's me you should hear how fast GOD lets me go!
40 Steven Cooper
41
MC Tempo
MC Tempo exceeds 180 words per minute in some of his songs.
42
Blind
This guy is very unpopular, however his song speaks for itself. "fastest christian rapper" by blind is by far the fastest!
43
Chance the Rapper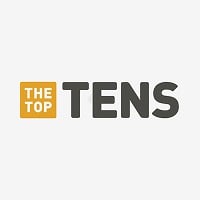 Chancelor Jonathan Bennett, known professionally as Chance the Rapper, is an American rapper, singer, songwriter, and record producer from the West Chatham neighborhood of Chicago, Illinois.
44
Landoman
Yes, Landoman. You've probably never heard of him, but he's dope
45
Grønne Anton
The man has bars
BAdd New Item
Related Lists
Top Ten Fastest Rappers On YouTube

Top Ten Fastest Female Rappers

Top Ten Fastest Rappers of 2016
Top Ten Fastest Nephop Rappers
List Stats
600 votes
45 listings
5 years, 111 days old

Top Remixes
1. Canon
2. LeCrae
3. KB
hiphopmaster
Error Reporting
See a factual error in these listings? Report it
here
.