Fastest Drum Soloists
The Top Ten
1
Yoshiki Hayashi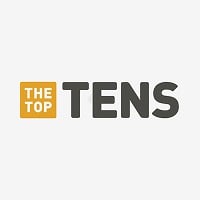 Yoshiki Hayashi is a Japanese musician, songwriter, composer and record producer. Better known by his stage name Yoshiki, he is best known as the leader and a co-founder of the heavy metal band X Japan, for which he is the drummer, pianist and main songwriter. The band achieved breakthrough success ...read more.
I see his solo in YouTube and he is incredibly fast. He can play piano as well. - ronluna
2
Joey Jordison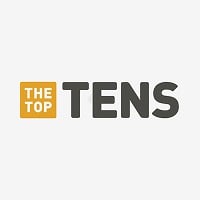 Joey Jordison, is an American musician, songwriter, and record producer best known for his work as the former drummer and co-songwriter for the heavy metal band Slipknot as well as guitarist in the Horror-punk band Murderdolls.
Joey Is The Best. Everyone always argues with me about him not being the fastest double kick drummer in the world, but I've listened to 20,000 metal and hard rock bands and my ears tell me he's the fastest. Just Listen to the song "Sulfur". The only other drummer I could think that comes close is the Here Comes The Kraken guy. Listen to "The Legend Of The Rent".
Joey is the fastest drummer I have ever heard. Whenever I try to copy him my arms start to go numb and my legs start shaking. If you disagree, listen to vendetta - Danielsun182
Where re all the maggots? This guy, with that short pair of hands and feets hits those drums so fast, it makes the whole world slow down. He's a 5.5 feet of drumming disaster. Hail joey
His drumming is brut al! a lways makes my soul dance and keeps boiling my blood whenever I listen to h im! l ong live Joey! Legend!
V 13 Comments
3
Mike Mangini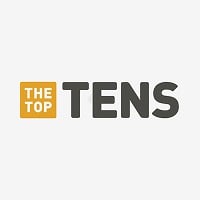 Mike Mangini is an American drummer. Since 2010, he has been a member of progressive metal band Dream Theater, following the departure of founding drummer Mike Portnoy.
What... World's officially fastest drummer on 26... Man lars ulrich on 5.. I can't believe it... There's no frost( satyricon ) or inferno ( behemoth ) on this list. Very bad.. Even the drummer for morbid angel & all that remains is faster than lars, van halen or others.. I can only agree with joey. In the list above.. Rest are slow and mangini the fastest
This guy is actually officially the fastest drummer ever, at least the fastest that's a professional musician. With one hand, he can play way faster than Lars Ulrich can with two (though I love Lars Ulrich and Metallica) and as fast if not faster than most of the guys in the top 5.
4
George Kollias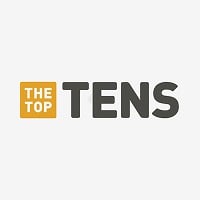 Georgios "George" Kollias is a Greek heavy metal drummer and music teacher best known for his work with American technical death metal band Nile.
People voting on names alone is useless. Please listen to other drummers and their style before voting. Example is Mr. Joey Jordison. He has never played at this guy speed and people claim he should be number 1, why, cause he plays for slipknot not because he deserves it.
This guy is not human. The Chuck Norris of drummers. Just check out his song "Aeons of Burning Galaxies" and you'll see what I mean.
He is the fastest drummer of all! And he uses single feet only! Watch his videos and they gonna convince you!
He has got the fastest feet so far!
V 4 Comments
5
Neil Peart
Watch His YYZ Drum Solo You Will Freak! - rocker1796
Nobody is as fast as Neal, since Buddy Rich
It's Neil not Neal - xSalDawnx
6
Francesco Paoli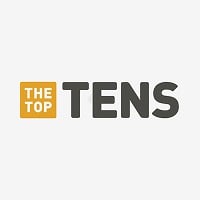 Francesco Paoli is the drummer for the Italian technical death metal band Fleshgod Apocalypse, formed in 2007.
I suppose the only reason francesco paoli is not leading this list is the fact that he is not as famous as most of the other drummers yet. just listen to his INSANE blastbeats in "The Violation" or the precision in "Minotaur"...
V 1 Comment
7
Mike Portnoy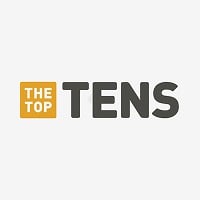 Michael Portnoy is an American drummer primarily known as the former drummer, backing vocalist, and a co-founder of the progressive metal/rock band Dream Theater. Known for his technical skill as a drummer, Portnoy has won 30 awards from the Modern Drummer magazine.
He does not even come close to Buddy Rich, the greatest.
He or Buddy Rich... Contemporary vs. Before their time
Yeah, this man was so awesome. he can combine his speed, odd time signature, jamming and also his brain to make a good drum play. I think he can be compared with no one..
8
Buddy Rich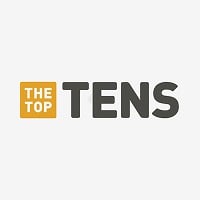 Bernard "Buddy" Rich was an American jazz drummer and bandleader. Widely considered one of the most influential drummers of all time and known for his virtuoso technique, power, and speed, Rich was billed as "the world's greatest drummer" during his career.
I've watched youtube videos of most of the drummers on the list and none of them come close to matching what Buddy Rich was able to do with just a basic drum kit... I don't care for Jazz which is what he played but damn, just watch what he does.. So what if you can double bass your ass off which is what most of todays drummers do... it's the hand speed and coordination that makes a great musician! - ghs58
His use of numerous advanced techniques gave him virtuosic speed, among various other skills. It was as though he didn't even have to try to be fast, as though the stick and drumhead simply respond to his thought. No other drummer has ever mastered the single stroke roll to his level of command.
I've played drums professionaly for over 20 years and I have to say Buddy Rich was the best drummer to ever draw breath! No one comes close. He had the control, finess and most definitely the SPEED! There are many amazing drummers out there ( Carl Palmer, etc) but Buddy was a major cut above all others. These young guys with their fast double bass work are so one dimensional they are not worthy of kissing Buddy's drumsticks.
Crazy drum solo! shook the whole world. - zxm
V 3 Comments
9
Flo Mounier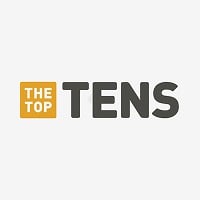 Flo Mounier is the drummer of technical death metal band Cryptopsy. He has toured Canada, Europe, Japan, Australia and the United States as a headlining act over the last 24 years, and combined record sales have reached over 300,000 copies to date.
10
Lars Ulrich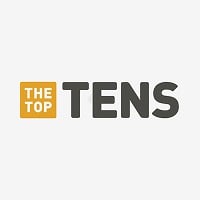 Lars Ulrich is a Danish drummer and one of the founding members of the American thrash metal band Metallica.
People may hate Lars Ulrich because of the whole napster thing. But people need to realize that even if he is not the fastest drummer ever, he was influential to many upcoming drummers. Listen to "One" "Motorbreath" and "Sad But True" and you can really see Lars shine.
The Contenders
11
Dave Lombardo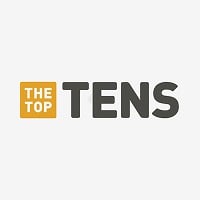 David "Dave" Lombardo is a Cuban American drummer, best known as a co-founding member of the American thrash metal band Slayer.
Not only are his double bass parts extremely fast he also plays over 200 beats in a minute in studio songs, not to mention his incredible solos
Hits the double base drums faster than a sprinter running.
12
John Bonham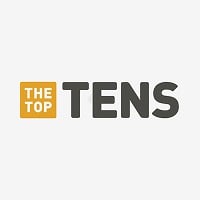 John Henry Bonham was born on May 31, 1948 in Redditch, United Kingdom. Bonham (nicknamed Bonzo) was a professional hard rock drummer who was best known for being the drummer in the band Led Zeppelin. Bonham was also one of the background singers in the band. His drumming is mainly displayed on the ...read more.
He is the best of all time. He has inspired many of musicians to play drums. He is known for his amazing work in Led Zeppelin as well as his solo, "Moby Dick."
Bonzo should be #1
he plays so fast you can't even see him! - OzzyVanHalen
honestly, he is amazing! moby dick! all I have to say - 678rob754
Bonzo was original and great but nowhere near the talent of Buddy Rich!
V 4 Comments
13
Alex Van Halen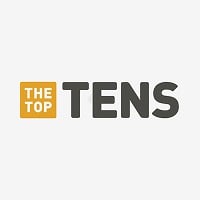 Alexander Arthur "Alex" Van Halen is a Dutch-born American musician, best known as the drummer and co-founder of the hard rock band Van Halen.
What he brought to Van Halen kept the group alive.
COME ON!
Alex deserves a better place, he is a shredder on drums! - rock2metal
V 1 Comment
14
Gene Hoglan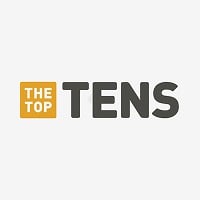 Eugene "Gene" Victor Hoglan II is an American drummer. He is acclaimed for his creativity in drum arrangements, including use of odd devices for percussion effects and his trademark lengthy double-kick drum rhythms.
15
The Rev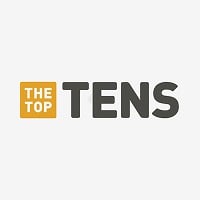 James Owen Sullivan (February 9th, 1981 - December 28th 2009), better known by his stage name "The Rev" (Short for "The Reverend Tholomew Plague") was an American musician, singer and songwriter, best known as the former drummer, backing vocalist and co-founder of the American heavy metal band Avenged ...read more.
If Lars Ulrich can be second in this list Rev DESERVES TO BE NO. 1! It does not matter wether you are young or old! What matters is wether you are talented or not! And Rev had a lot of talent! RIP!
He is the best drummer ever period.
I think the Rev had a little more creativity than Joey.
The rev was know for his speed so he deserves to be in the top 5👍👍
V 2 Comments
16
Awaji Yukihiro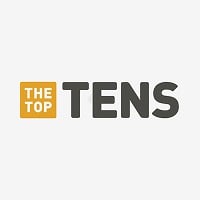 Awaji Yukihiro is a Japanese musician, best known as drummer of the rock band L'Arc-en-Ciel. He also sings and plays bass for his solo project, Acid Android. Before joining L'Arc-en-Ciel he was in the popular visual kei bands Zi:Kill and Die in Cries.
Awesome drummer... Fastest, correct, very determined... Love to see his seriousness while playing drums...
His hands move like the wings of a hummingbird... Nothing more to say
V 1 Comment
17
Tetsu Kikuchi
one of the fastest drummers in japan - ronluna
18
Tommy Lee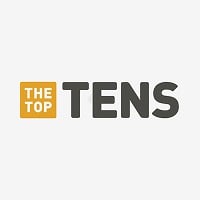 Thomas Lee Bass, best known as Tommy Lee, is a Greek-American musician and founding member of heavy metal band Mötley Crüe.
Tommy Lee is scuzzy but he plays drums.
V 1 Comment
19
Roger Taylor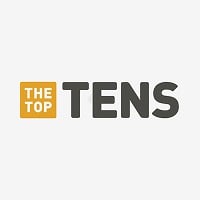 Roger Meddows Taylor is an English musician , multi-instrumentalist, singer, and songwriter born on April 26th,1960 in Kings Lynn, Norfolk. He was the drummer of the band Queen and wrote few of many hits such as including Under Pressure, A Kind Of Magic and Radio Ga Ga. Despite being well known in Queen ...read more.
20
Randy Black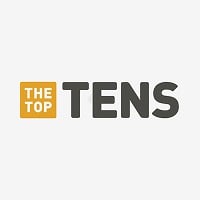 Randy Black is a Canadian-born metal drummer and recording artist best known for his stints as the drummer for Annihilator, Primal Fear, Duskmachine, and Bif Naked. He is an ambidextrous drummer.
PSearch List
Recommended Lists
Related Lists

Top Ten Fastest Rappers

Fastest Guitarist Ever
Top Ten Fastest Naruto Characters

Top Ten Best Drum Songs
List Stats
1,000 votes
46 listings
9 years, 289 days old

Top Remixes

1. Mike Mangini
2. Buddy Rich
3. Yoshiki Hayashi
cndsd
1. George Kollias
2. Mike Mangini
3. Francesco Paoli
Metal_Treasure
Posts
Error Reporting
See a factual error in these listings? Report it
here
.